This week's newest patent applications from Calvert, Novartis, Abbott, Roche, Merck, Medtronic, Boston Scientific, Visa, Intel, Microsoft, Apple, and IBM. Looking to learn more about the Microsoft emotional management system patent? This article has all the details and discovers this innovative technology!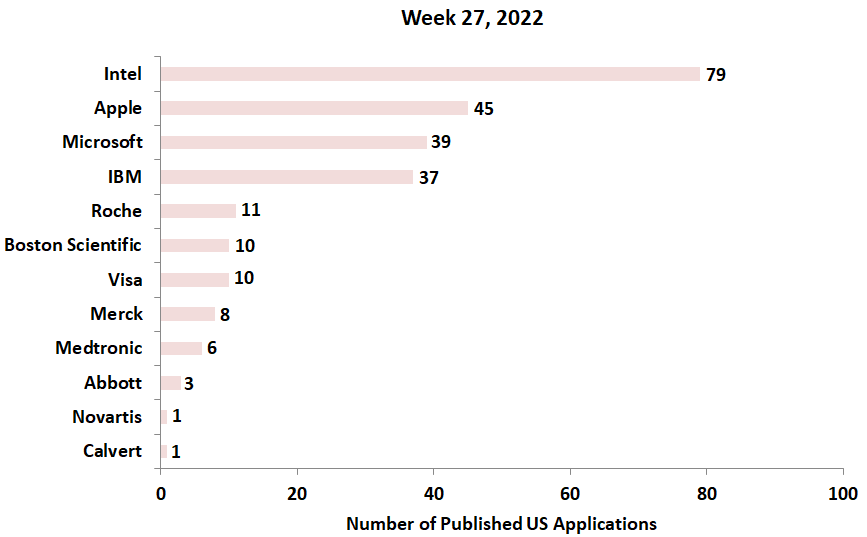 Calvert Pursues a Patent on a Sap Flow Sensor
U.S. patent application, US20220221348, discloses a sap flow sensor comprising a substrate having a main body and at least two arms spaced apart from one another. The sensor further includes a sap flow gauge that is placed on the substrate. The sap flow gauge monitors the flow rate of sap through a stem of a plant. The sap flow gauge includes a heating element coupled to its arm and a first and second temperature sensor disposed on opposite sides of the heating element. The difference in temperature at the two locations of the stem after a heat pulse is fired is used to calculate the sap flow through the stem. The figure below illustrates a plant having multiple sap flow sensors coupled thereto.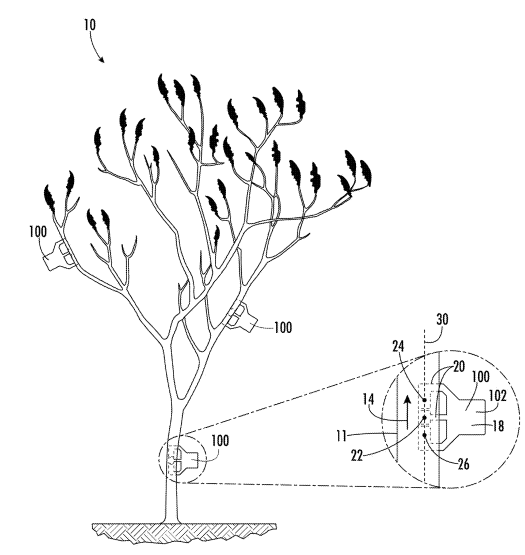 Novartis Seeks a Patent for a Constitutive Yeast LLP Promoter Expression System
U.S. patent application, US20220220161, discloses an expression vector system including a host cell containing a vector and a lectin-like protein (LLP) promoter that is repressed in the presence of SSN6-like protein or SSN6-like related protein.
Abbott Wants to Patent Medical Device Inserters
U.S. patent application, US20220218247, discloses an insertion assembly for inserting a medical device, such as in vivo analyte sensors, into the skin of a patient. The assembly includes a housing, a removable distal cap fabricated from a polymer to maintain a sterile environment for the device, and a sharp housed within. The figure below illustrates the perspective view of an inserter.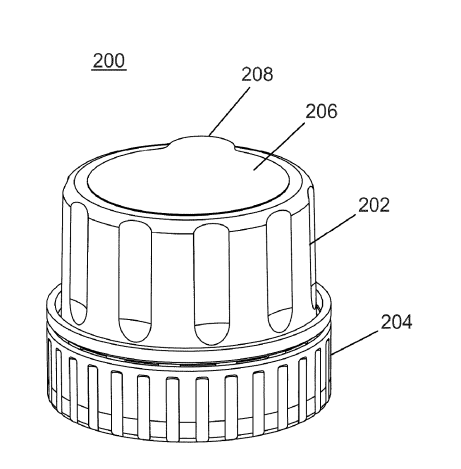 Roche Eyes a Patent for a Method for Producing an Antibody
U.S. patent application, US20220220500, relates to a method for producing an IgG1 antibody. The method includes cultivating a CHO cell that has been transfected with expression cassettes comprising the nucleic acids encoding the heavy and the light chains of the antibody.
Merck Aims to Patent a Method for Preparing a Liquid Crystal-Based Switching Element
U.S. patent application, US20220220383, relates to a method for preparing switching elements that are operable and electrically switchable between an optically clear state and a scattering state. The method comprises providing a liquid-crystalline medium having mesogenic compounds, chiral compounds, and polymerizable mesogenic compounds as a layer interposed between two opposing transparent substrates, which are each provided with an electrode that is subjected to polymerization in the presence of a direct current electric field in the layer.
Medtronic Files a Patent for a System for Remote Monitoring of a Sorbent Recharger
U.S. patent application, US20220225445, discloses a system to remotely control multiple sorbent rechargers in a dialysis session. The system includes a sorbent recharger, a remote device in communication with the sorbent recharger, that is programmed to control functions necessary for the sorbent recharger to recharge a sorbent material in a reusable sorbent module. The figure below illustrates a remote device for controlling a sorbent recharger.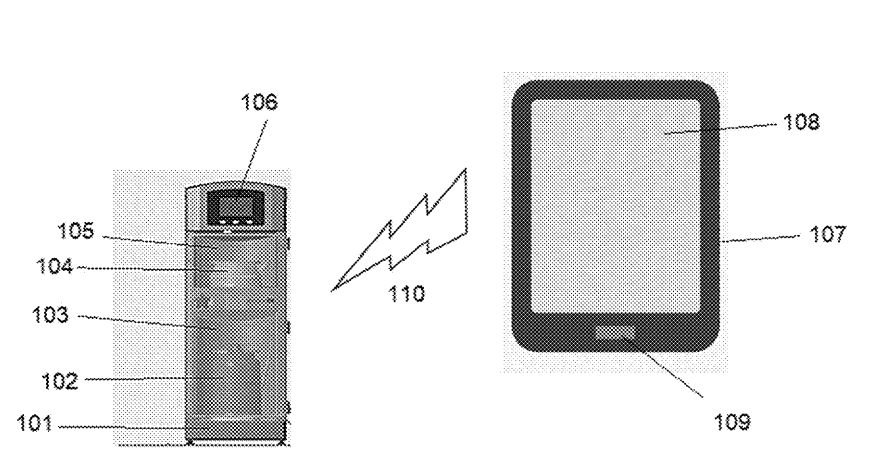 Boston Scientific Pursues a Patent on a Glucose Control Therapy System
U.S. patent application, US20220218241, relates to a neuromodulation system for glycemic control. The device comprises an implantable structure with multiple electrodes configured to be implanted in a nerve and an organ involved with glucose control, a controller, a modulation energy generator having modulation electrodes, and a nerve traffic sensor. The figure below illustrates a neuromodulation system to provide glycemic control.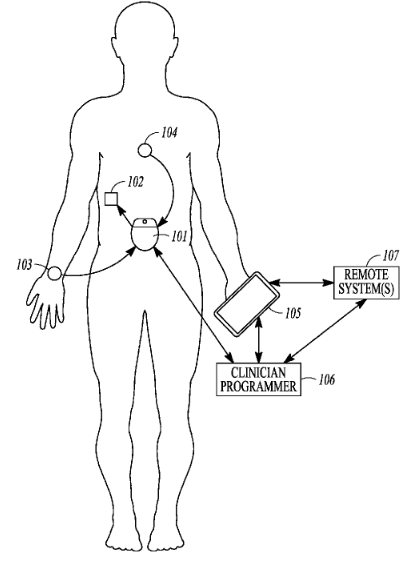 Visa Eyes a Patent for an Electronic Receipt Manager
U.S. patent application, US20220222632, discloses an electronic receipt manager (ERM) facilitating receipt management for person-to-person transactions using portable devices where a receipt generated for the fund transfer transaction is transmitted to a cloud storage system for storage, management, and retrieval. An ERM application allows a user to sync receipts associated with a user account at the cloud storage system for later viewing and sends a receipt sync confirmation message to the portable device upon storage of the receipt. The receipt includes information on the sender, the beneficiary, verification identifiers, amount, date, time, location, user-provided transaction details, etc.
Intel Seeks to Patent Accelerating Edge Device Workloads
U.S. patent application, US20220224657, describes a network computing device for accelerating edge device workloads, wherein the network computing device includes a processor platform that supports a plurality of non-accelerated function-as-a-service (FaaS) operations and an accelerated platform that includes at least one accelerator which supports a plurality of accelerated FaaS (AFaaS) operations. The network computing device is configured to receive a request to perform a FaaS operation, determine whether the received request indicates that an AFaaS operation is to be performed on the received request, and identify compute requirements for the AFaaS operation to be performed. The figure below illustrates an edge computing device accelerating edge device workloads.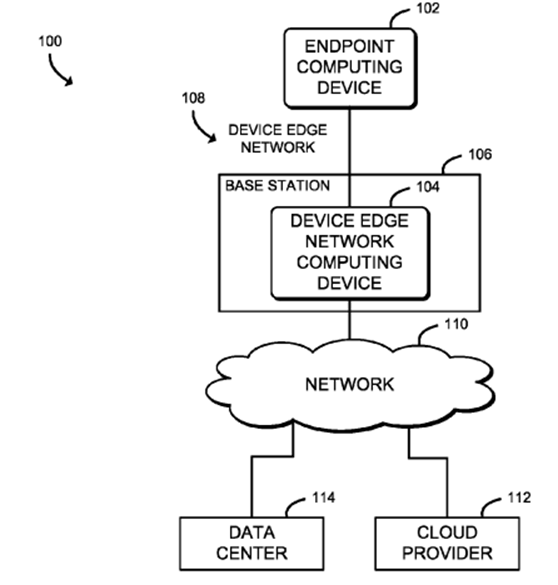 Microsoft Seeks a Patent for an Emotional Management System
U.S. patent application, US20220223064, describes a system of recurring prompts to encourage users to provide current emotional state updates to a well-being journal. The user's responses are aggregated within a historical trends report. The Microsoft emotional management system analyzes the response data with integrated work-related data to identify reasons for the user's mood and make recommendations for actions to be taken by users to reduce stress and improve the user's emotional well-being. The figure below illustrates a user device displaying insights and recommendations associated with a current emotional state of a user.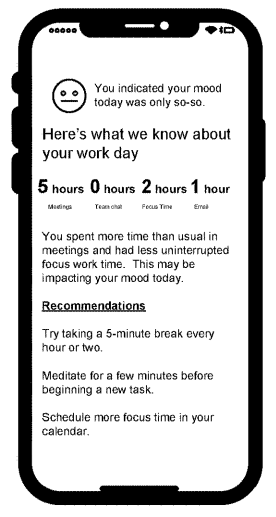 MasterCard is leading the charge in secure b2b payments with its cutting-edge virtual card payment technology. These patents allow for streamlined transactions that are both fast and trustworthy!
Apple Wants to Patent an Immersive Virtual Display
U.S. patent application, US20220222904, discloses a virtual reality (VR) system for vehicles that address problems with vehicles in motion resulting in motion sickness for passengers. The VR system obtains inputs from one or more sources in a vehicle, that include indications of visual cues of an environment outside the vehicle, generates virtual content which comprises virtual representations of the other vehicles in the environment, and sends it to a passenger's display device. The motions and accelerations of the virtual content are synchronized with the motions and accelerations indicated in the inputs. The figure below illustrates the VR system for a vehicle.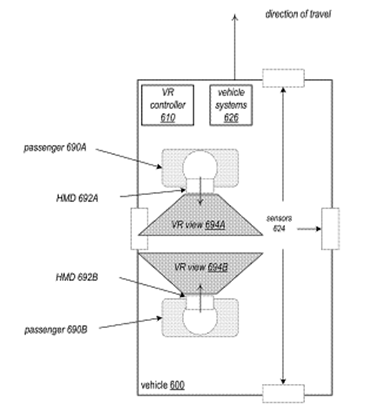 IBM Eyes a Patent for a Method for Synchronizing Virtual Reality Notifications
U.S. patent application, US20220224584, discloses a method for synchronizing notifications created in a virtual reality environment to be presented in a physical environment at another time. The method includes mapping a notification across virtual reality and physical environments, associating the notification with certain conditions, and presenting the notification to a user when these conditions are satisfied in the physical environment. The figure below illustrates synchronizing notifications across virtual reality environments and physical environments.