A powerful system for patent management
Three of the Largest Innovators in the World Manage Their IP Portfolios with Symphony
Most of the established IP management systems were developed 15 and even 20+ years ago. And, technology years are like dog years, so most of the current systems are old, inflexible and, generally, just don't meet the needs of modern IP teams.
Symphony® is different. It was built recently on the latest, most advanced software development platform from Salesforce. Therefore, everything your current vendor promised their software would do but never materialized, Symphony delivers with ease.
From invention management and automated docketing, to portfolio management and integrated payments, Symphony IPMS is the only portfolio management system designed to reduce clicks, make docketing easier, portfolio management more powerful and, simply, enable your team to maximize portfolio value.
For advanced-systems loving organizations and IP teams large and small
Ease-of-implementation: Get up and running in weeks–not years
Configurable without having to call IT support or your vendor
Seamlessly initiate and manage your patent translation and foreign filing with RWS, the world's leading patent translation and foreign filings expert
Sophisticated workflow automation increases efficiency and reduces errors
Seamless connectivity to services and external data sources
Industry-leading security, reliability and scalability
We developed Symphony on the Salesforce platform because we wanted to focus on what we know best—IP management. We started with the most advanced and widely adopted enterprise application platform so our customers can benefit from Salesforce's ongoing and huge investments in system architecture, availability, workflows, document management and, of course, data security.
So while most other vendors are spending more than half of their development resources maintaining 20 year-old software and infrastructure, MaxVal invests 100% of our development time on the next generation of advanced IP functionality.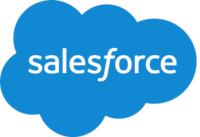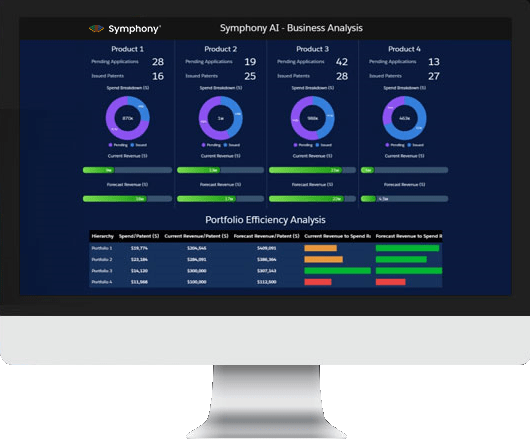 Invention Disclosure Management
Comprehensive inventor award tracking and management capability
Automated workflows facilitate review, approval, and drafting
Configurable invention disclosure forms, submission and status tracking
Intuitive invention submission and management for you and your inventors

Powerful and complete portfolio management from patents to products
Curate your assets using taxonomy categorization and ranking parameters
Current, correct, and complete patent information at your fingertips
Email and document management organize all associated files and correspondences

Minimize administrative efforts and reduce errors
Curated and configurable docketing rules that always remain current
Zero-touch auto-docketing and de-docketing automatically maintains your docket
Our GFW technology automatically syncs your data with world's five largest patent offices

Generate custom reports in minutes
Easily customize your dashboard without any assistance from us
Effortlessly generate meaningful reports for you and everyone else
Access over 60 default reports that deliver pre-configured data and insight

Detailed patent analysis helps predict your assigned examiner's likely behavior
Understand why some patent applications take longer than others to reach allowance
Improve your patent prosecution outcomes by analyzing your examiner's past decisions
Insightful analytics and powerful forecasting help you adjust and develop new strategies

Cost-effective, transparent and integrated annuity management
At-your-fingertips status of fee payments and payment receipts
Operates on patent data that are always correct, current and complete
Sophisticated annuity analytics allows you to make data-driven decisions
Together, we help your organization succeed
Work with an IP partner who empowers you to get more done