Illustration excellence that's PTO and
PCT compliant
We Make Utility And Design Patents Come To Life
We have enabled the world's leading corporations and law firms in preparing PTO and PCT-compliant drawings and illustrations.
We provide high-quality, cost-effective, and flexible drawing services that can be tailored to any organization's budget and time constraints, making us the drawings provider of choice for nearly 2000+ clients.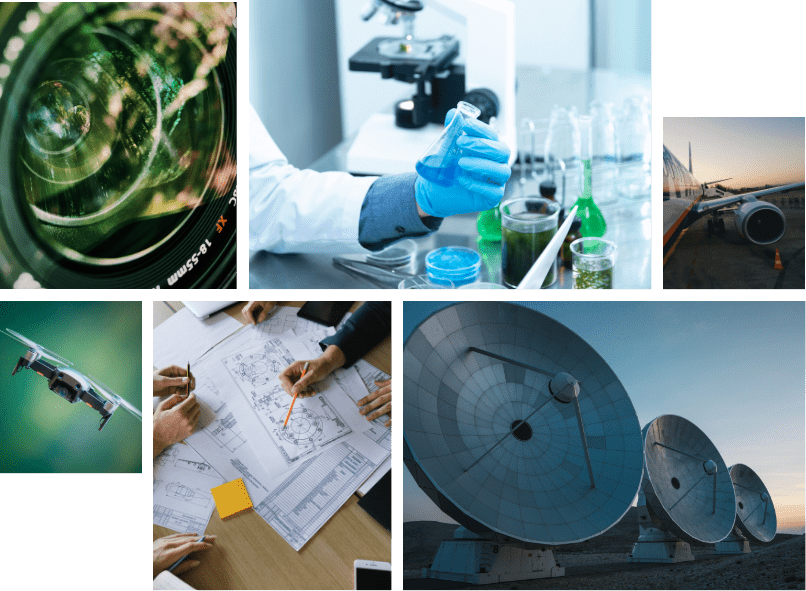 The MaxVal Drawings team produces high-quality patent drawings and trademark illustrations in compliance with the standards of all major patent offices (USPTO, PCT, EPO and others). Our experienced illustrators will communicate the features and functionality of your IP with precision.

Utility Drawings

Design Drawings

Trademark Illustrations
While we have illustrated inventions in many industries, we have significant expertise producing IP drawings for clients in:

Medical

Biotech and Pharma

Chemistry

Mechanical Engineering

Electrical Engineering

Information Technology
MaxVal's Drawings portal is a one-stop solution for all your drawing needs. It allows you to upload new projects, track their real-time status, add comments, and download the illustrations. The portal accepts all file sizes, saving your resources' time and effort.
What Customers Have to Say
"Tom Giesler and his illustration team are the best!"
"I have relied on Tom, and his team at MaxVal Drawings as my "go-to" patent drawing resource for many years. They are entirely reliable, available to coordinate one-to-one on challenging projects, and reasonably priced."
"It's a pleasure to be able to confidently and comfortably rely on MaxVal Drawings' excellent services."

Proprietary Drawings Portal
We identify the boundaries of the invention that is claimed. We improve your chances with the patent examiner and save you prosecution costs.

Project Delivery Options
Onshore, offshore, and hybrid delivery options with over 2,000,000 illustrations completed to date.

Multiple File Formats
Our team of illustrators can prepare formal drawings from a variety of file formats.

Quality Check
Multi-tiered quality check process for delivering accurate drawings.

Quick Turnaround Time
Regular projects (1 week) and rush projects (1-2 days).

Dual Ordering Options
Order drawings/illustrations via email or MaxVal Drawings Portal.

Documentation
Detailed process documentation and communication to meet client expectations.

Pricing Options
Flexible pricing and delivery models to ensure projects are delivered on time.

Illustration Software
Use of leading drawing/illustration software packages like Adobe Illustrator, Photoshop, and Visio to create flawless illustrations.

Expert Illustrators
15+ seasoned illustrators in the US and India who are fully trained in MPEP and global PTO requirements.
The world's leading organizations and law firms trust us to manage their IP management needs
Gain Perspective On The State Of A Market Or Technology
We help corporations and law firms to protect their IP at every stage of the process.
To speak to one of our IP experts or to request a demo, please fill out the form below.
Together, we help your organization succeed
Work with an IP partner who empowers you to get more done