This week's newest patent applications from Palo Alto Research Center, Medtronic, Roche, Boston Scientific, Novartis, Abbott, Merck, Mastercard, Apple, Intel, and IBM. Mastercard has released a patent to revolutionize business-to-business transactions with the goal of streamlining virtual card payments. This article will take an in-depth look into how virtual card payments in B2B transaction works and how it could drastically reduce payment processing times and enhance efficiency within multi-party commerce activities.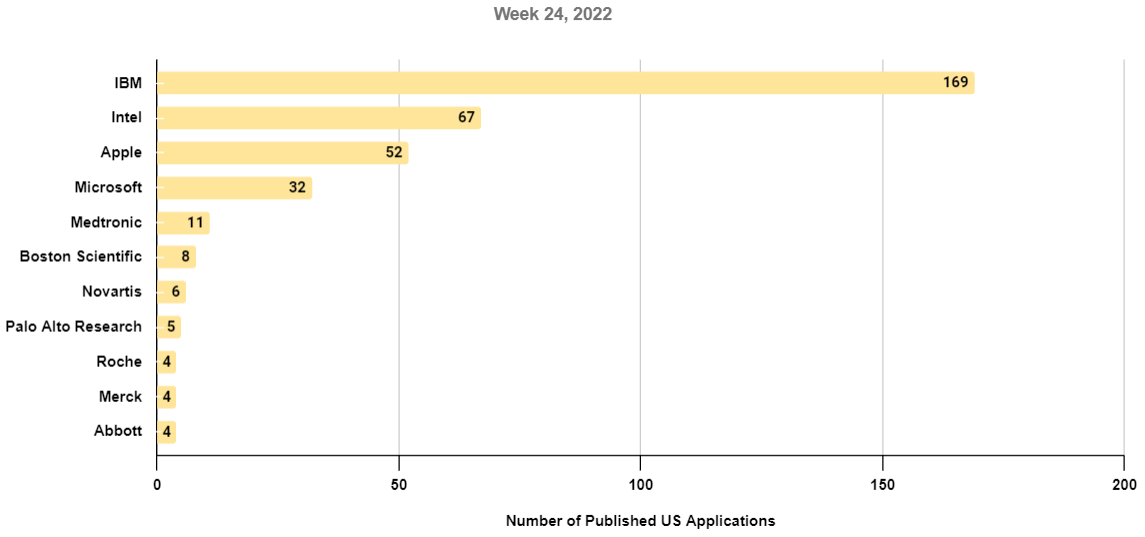 Palo Alto Research Center Pursues a Patent on a Method for Machine-Learning Enabled Micro-Assembly Control
U.S. patent application, US20220188486, discloses a method that utilizes machine learning algorithms to move a micro-object to a desired position. The method includes using a sensor to track the locations of objects; generating a dynamic potential energy landscape for manipulating objects by controlling each of the electrodes in an array of electrodes; using computing devices to: estimate an initial position of a micro-object using the sensor, generate a continuous representation of a dynamic model for the movement of the micro-object due to electrode potentials generated by at least some of the electrodes, and use automatic differentiation and Gauss quadrature rules on the dynamic model to derive optimum potentials to be generated by the electrodes to move the micro-object to the desired position; and mapping the calculated optimized electrode potentials to the array to activate the electrodes. The figure below illustrates the system for machine-learning enabled micro-assembly control with the aid of a digital computer.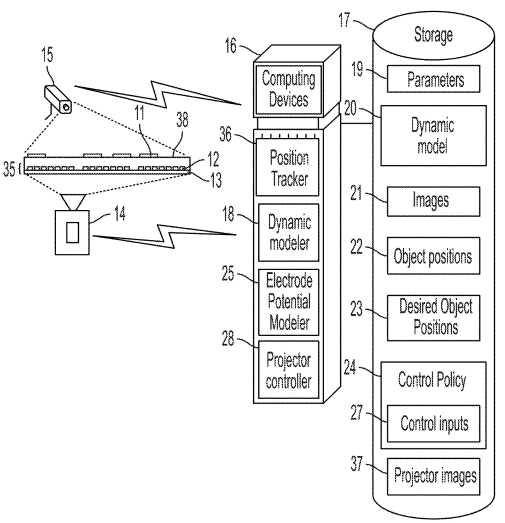 Medtronic Eyes a Patent for a Method to Detect the Inadvertent Delivery of a Drug to a Subcutaneous Pocket
U.S. patent application, US20220184298, discloses a method for managing an inadvertent introduction of an infusate into a pocket of tissue surrounding an implantable medical device (IMD) during a refill procedure. The IMD includes a refillable infusate delivery system comprising a reservoir and conductivity sensors to monitor fluid in proximity to the sensor. The figure below illustrates a medical system that alerts caregivers to the possibility of an inadvertent injection of infusate directly into tissue in proximity to the IMD.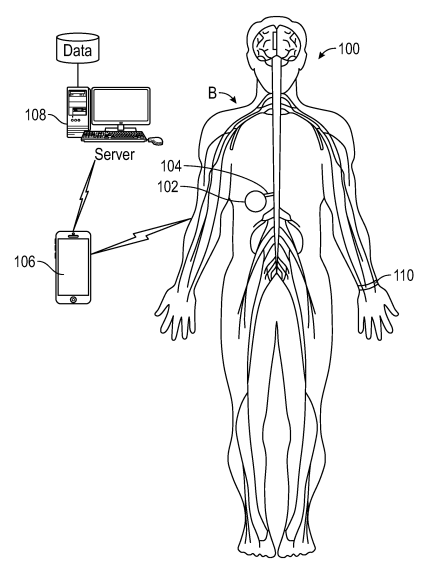 Roche Seeks to Patent a Method for Cation Chromatography
U.S. patent application, US20220187256, discloses a method of producing a first and a second protein using cation exchange chromatography. The method includes applying a protein solution on the column, inputting an optimization criterion into the chromatography simulation software, computing chromatography simulations for computing an elution buffer salt concentration, matching the optimization criterion best, computing the pooling borders of the target elution volume, and performing the elution.
Boston Scientific Files a Patent for a Replacement Heart Valve Delivery Device
U.S. patent application, US20220183836, relates to delivering a medical device to a portion of the cardiovascular system to diagnose, treat, and/or repair the system. The delivery device comprises an outer sheath and an inner shaft having a coupler fixed to a distal end of the inner shaft, and a replacement heart valve implant attached to the coupler that includes an expandable anchor member attached to a locking mechanism. The figure below illustrates the medical device system.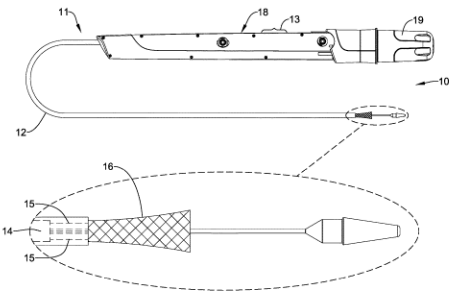 Novartis Seeks a Patent for a Bruton's Tyrosine Kinase Inhibitor
U.S. patent application, US20220184074, relates to oral administration of a pharmaceutical composition containing a compound of Formula (I), N-(3-(6-Amino-5-(2-(N-methylacrylamido)ethoxy)pyrimidin-4-yl)-5-fluoro-2–methylphenyl)-4-cyclopropyl-2-fluorobenzamide, an inhibitor of Bruton's tyrosine kinase (BTK) for the treatment of basophil and mast driven skin diseases such as chronic spontaneous urticaria (CSU) and atopic dermatitis.
Abbott Wants to Patent Analyte Sensors for Sensing Ketones
U.S. patent application, US20220186278, relates to analyte sensors for the detection of ketones. The sensor includes a ketones-responsive first active area disposed on the surface of a first working electrode and a second active area disposed on the surface of a second working electrode responsive to a second analyte differing from ketones, such as glucose. The figure below illustrates the analyte sensors with two active areas on separate working electrodes.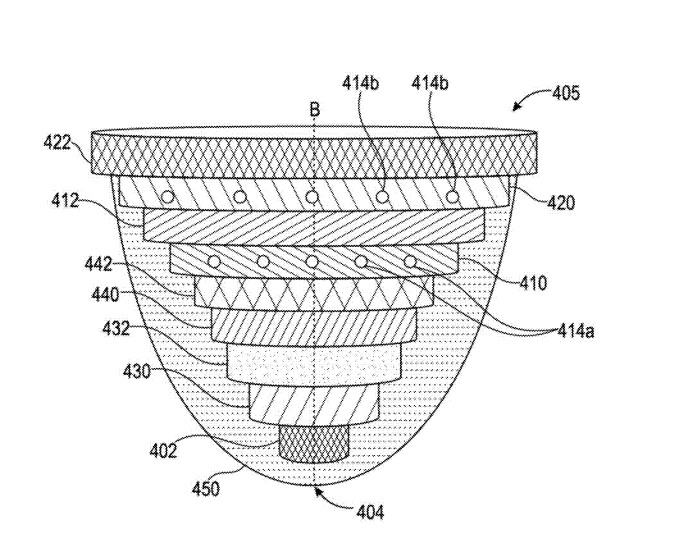 Merck Aims to Patent a Method for Manufacturing a Thin Film Resist Composition
U.S. patent application, US20220187706, relates to providing a thick film resist composition to be used in manufacturing semiconductor devices, semiconductor integrated circuits, a method for manufacturing a resist film using the same, which is capable of reducing environmental impact. The composition comprises a polymer, a deprotecting agent, a photoreaction quencher composed of a certain cation and an anion, and a solvent.
Mastercard Eyes a Patent for Accelerated Virtual Card Payments in B2B Transactions
Mastercard is exploring new frontiers in business payments, aiming to revolutionize virtual card payments in B2B transactions. This groundbreaking development could significantly reduce the time and effort to complete such financial deals. U.S. patent application, US20220188805, discloses a method for facilitating instant payment of invoices based on automatic and intelligent predictions that a buyer will approve an invoice from a supplier without any input from the buyer. The method includes automatically obtaining a virtual card number associated with a payment account of the supplier and initiating electronic processing to make the payment to the supplier for the invoice based on the virtual card number and the payment card network without the need for suppliers to extract virtual card data or other payment information from email payment requests or other invoice payment requirements to receive the payment.
Unlock the future of payments with up-and-coming FinTech players that are revolutionizing contactless transactions. Get to know them and their innovations today!
Microsoft Seeks a Patent for Modifying an Avatar to Reflect a User's Expression in a Messaging Platform
U.S. patent application, US20220191157, describes a method for facilitating the presentation of expressive intent and other status information with messaging. The expressive intent is based on expressive effect data associated with message recipients and/or senders which are conveyed through avatars and modified message content. The avatars convey gestures, emotions, and other status information. The presentation of the avatars can be reactive to detected state information of the message recipients, message senders, and/or corresponding messaging devices. The figure below illustrates presenting the avatars with messaging content to convey expressive intent between messaging parties.
Apple Aims to Patent an Enhanced Autonomous Uplink Timing Adjustment
U.S. patent application, US20220191812, discloses an enhanced autonomous uplink timing adjustment based on receiving an indication of a high-speed configuration for a device, determining a time adjustment to an uplink timing for the device based at least in part on the indication of the high-speed configuration for the device, and transmitting an uplink transmission by the device based at least in part on the determined time adjustment to the uplink timing.
Intel Seeks a Patent for a Seeming Monolithic Interface Between a Separate Integrated Circuit Die
U.S. patent application, US20220190843, describes a method to enable a monolithic interface between separate integrated circuit die that appears to be parallel or asynchronous from the perspective of the separate integrated circuit die. The signals of the seemingly monolithic interface, however, may be communicated between the separate die via serial and/or synchronous communication by sampling different signals according to latency specifications of the signals, even signals that appear to be asynchronous or parallel may be communicated synchronously. The figures below illustrate a multi-die integrated circuit system that uses an interface bridge that appears monolithic from the perspective of the separate die.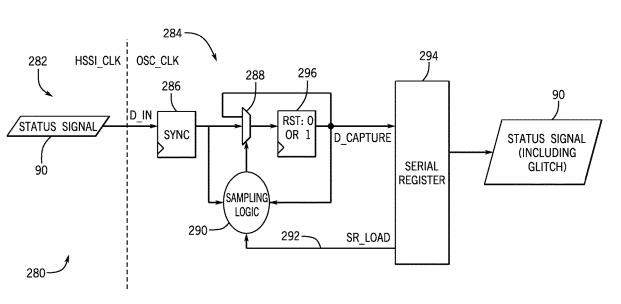 IBM Wants to Patent a Method for Context-Based Secure Communication
U.S. patent application, US20220191024, discloses a method for context-based secure communication. The method includes determining a confidentiality level of a message by analyzing the content, selecting an encryption rule corresponding to the confidentiality level, encoding the message according to the encryption rule, and sending, to a recipient, the encoded message and the confidentiality level of the message. The figure below illustrates context-based secure communication.