Reliable and Automated Docket Management
Reduce Clicks, Automate Repetitive Tasks and Eliminate Errors
Before we built Symphony in 2016, we docketed a significant number of cases on our internal systems, as well as other commercially available systems. We learned a lot about what works and what doesn't. The biggest issue we continually faced was that most systems took way too many clicks to complete a simple task. Fewer clicks and more automation were one of the core learnings driving the development of Symphony docketing.
Symphony's sophisticated auto-docketing and de-docketing features true 'no-touch' processing of cases based on data synced directly from the US and international patent offices. US and international docketing rules are automatically updated to ensure that your docket is always correct, current, and complete. You can easily add your own internal rules for yourself, or standardize them across the team.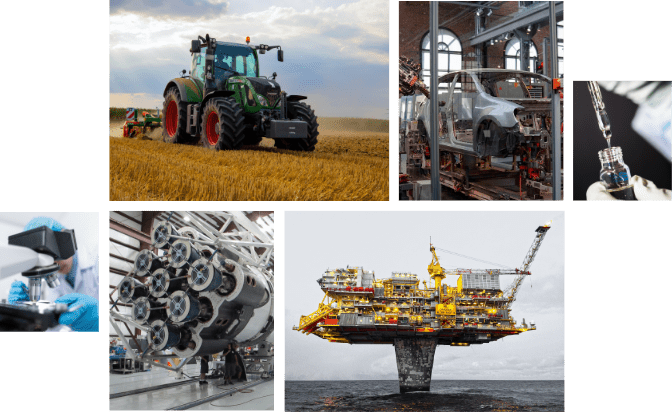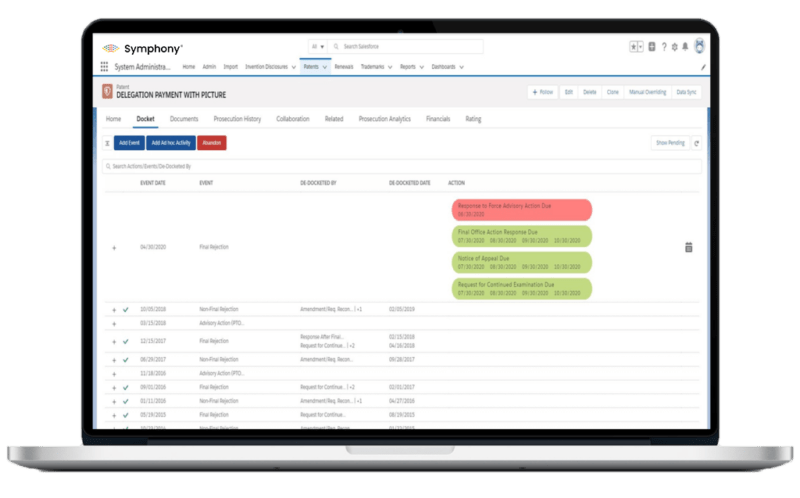 Zero-touch auto-docketing and de-docketing automatically maintains your docket

GFW technology enables automatic data synchronization with the world's five largest patent offices

Hundreds of curated and configurable docketing rules are always up-to-date
The world's leading organizations and law firms trust us to manage their IP Management requirements
Manage IP with Confidence
We help corporations and law firms transform ideas into strategically and financially valuable assets.

Full-spectrum of IP lifecycle software solutions to manage your everyday IP challenges

Trusted by the world's most innovative companies and law firms to manage their IP portfolio

Finest IP experts and technology professionals to guide you through your IP journey
To speak to one of our IP experts or to request a demo, please fill out the form below.
Together, we help your organization succeed
Work with an IP partner who empowers you to get more done