Patent Search and Analytics
Discover and analyze crucial patent information
to make better IP decisions
Our Search and Analytics service is designed to provide you with accurate prior art and detailed analysis, on time. We believe that when done right, patent search and analysis can help foster innovation and drive business growth.
We hold over 500 years of collective IP experience and have an expert team of 60+ patent attorneys, engineers, and analysts across multiple disciplines. We combine our expert IP professional services with leading-edge technology and custom dashboards to help clients recognize patentable ideas, reduce prosecution costs, avoid patent infringement, defend against litigations, monitor competitions' IP portfolios, and more.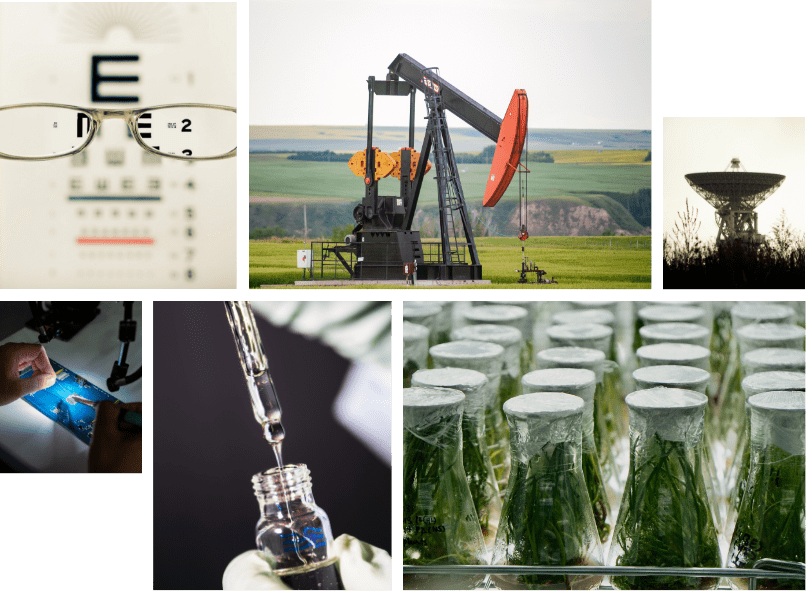 Whether you want to check the patentability of an idea, determine the freedom to operate in a market, or invalidate a patent, we've got you covered.
Our custom taxonomy, white space analysis, and comprehensive reports provide in-depth insights into your technology areas.
Monitoring and Alert Services
Technology/Opportunity Scouting and Technology/Company/Inventor Watch Services, coupled with Prosecution and Litigation Alerts help you stay ahead of the curve.
We also routinely perform specialized prior art searches like Biological Sequence Searches, Sequence Listing, Accelerated Exam Searches, Design Searches, Chemical Structure Searches, Non-Patent Literature Searches, Product Searches, Technology Investigation, and Opportunity Scouting. 
The world's leading organizations and law firms trust us to manage their IP Service requirements
"MaxVal's team was flexible in providing me with an analysis of all the problems and the possible solutions to the problems."


Assisting Leading Global Organizations And Law Firms Throughout The IP Lifecycle
We enable corporations and law firms to turn ideas into strategically and financially valuable assets.
To speak to one of our IP experts or to request a demo, please fill out the form below.
Together, we help your organization succeed
Work with an IP partner who empowers you to get more done