On-demand expertise for every need at every stage of IP lifecycle
Timely, Cost-Effective, and Reliable Solutions for Your IP Management Needs
Drawing on deep domain expertise, highly experienced staff, extensive onshore and offshore resources, and unmatched technology, we deliver custom service-based solutions.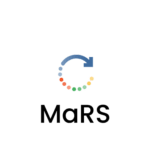 Ultra reliable and cost-effective annuity payment and management.

High-quality, cost-effective and flexible docketing services that seamlessly align with your time constraints and financial requirements.
Experience, cutting-edge software and proven processes ensure fast turnaround times, and cost-effective results.

Application Preparation and Filing
Fast and accurate creation and filing of patent, design and trademark packages in all jurisdictions.

Legal Spend and Invoice Analysis
Expert analysis of your spending to improve decisions and avoid unnecessary costs and over-billing.

Patent Term Adjustment Services
Maximize the true lifespan of your patents with a systematic review of all prosecution events to gain the time you deserve.

Identify discrepancies and flag potential ambiguities and inaccuracies in issued patents or published applications.

Accurate Patent and Trademark Assignment Recordation of portfolios of any size and complexity.
Extensive searches conducted by expert researchers to help you understand today's landscapes and identify tomorrow's risks and opportunities.

Evaluating your patenting activity to answer key risk, opportunity and impact questions.

Domain expertise and robust research processes answer patentability, invalidation, FTO and State-of-the-Art questions.
On-demand advice, strategies and tactical implementation from attorneys, artists and IP domain experts who deliver high-quality service and results every time.

Custom solutions tailored to your needs, deadlines, budget and jurisdictions, including access to our in-house IP firm, Convergence IP Law.

Insight and expertise that helps businesses develop robust intellectual asset management strategies to inform their business goals and operational plans

Superbly rendered line art that makes trademarks and utility and design patents come to life, a prelude to their broad commercial success.

Foreign Filings and Patent Translations
MaxVal has partnered with RWS, the world's leading provider of foreign filings and patent translations, to deliver integrated foreign filings as a value-added service inside Symphony.
What Customers Say About Our IP Services
"We are very pleased to be utilizing your IP services. The staff at MaxVal is very efficient in IDS preparation and extremely reliable."
Administrator
Silicon Valley IP law firm
"MaxVal's search and analytics service definitely provides good value. You handle a wide range of technologies and volume for our client, which isn't easy."
Partner
Washington DC-area IP law firm