All the details. None of the risk.
Professional Answers: Quickly, Reliably and Efficiently
Our comprehensive prior art search services leverage MaxVal's expert staff of analysts, engineers, and patent attorneys, who have 500+ collective years of IP experience, combined with all the leading data resources other vendors don't have access to. MaxVal's customizable reports can include:
A complete history of our search process and strategy
A short-list of references manually categorized and ranked for relevancy
Tables highlighting relevant citations from the references
Analytical charts and graphs to help you communicate with stakeholders
Intuitive indicators of which inventive key features are disclosed, partially disclosed or undisclosed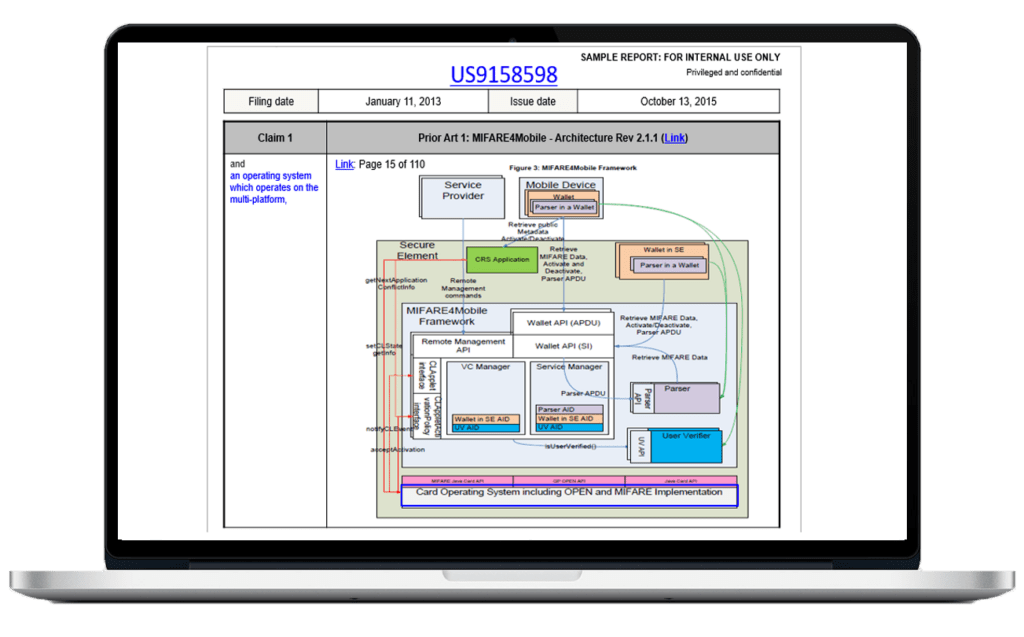 Our Search and Analytics team uses standardized and creative procedures along with their domain expertise to provide you with the following prior art search reports:

Patentability
We identify the boundaries of the invention that is claimed. We improve your chances with the patent examiner and save you prosecution costs.

Invalidation
Our invalidity searches help you defend against complaints, improve your leverage in negotiations and arm you for PTAB trials.

State-of-the-Art
These search results will help you generate ideas, fine-tune patent strategy, evaluate licensing opportunities and identify alternatives.

Freedom-to-Operate
Our well-researched FTO reports help you avoid costly infringement proceedings and product release delays.

Infringement Search and Evidence of Use (EoU) Studies
We work with patent owners and their attorneys to identify use cases and specific products that infringe on their patents, and document the potential infringement in EoU charts.
The world's leading organizations and law firms trust us to manage their IP Service requirements
"MaxVal's team was flexible in providing me with an analysis of all the problems and the possible solutions to the problems."



Accuracy - Dedicated domain experts

Interactivity - Client involvement throughout the search process

Dependability - Proven track record of delivering on time and within budget

Verifiability - Auditable processes and results

Cost Effectiveness - Leverage our proprietary in-house tools

Customizability - Reports and formats tailored to meet client needs
Assisting Leading Global Organizations And Law Firms Throughout The IP Lifecycle
We enable corporations and law firms to turn ideas into strategically and financially valuable assets.
To speak to one of our IP experts or to request a demo, please fill out the form below.
Together, we help your organization succeed
Work with an IP partner who empowers you to get more done