Conducting proper due diligence is non-negotiable if businesses want to avoid infringing on another entity's intellectual properties and getting embroiled in litigations. Freedom to Operate Search allows you to navigate these risks and take early action. This article is the perfect guide for anyone who's trying to understand these searches in detail.
What is Freedom to Operate Search?
A company is said to have 'freedom to operate' if it is able to develop, manufacture and market its products without legal liability from third-party patent holders. Unfortunately, the freedom to operate is not an unalienable right. Patent infringement lawsuits can result in delays in product release, complete withdrawal, or sinking of years of development cost, legal costs, the financial impact on shareholders, and reputational damage. As such, one must be vigilant and take proactive steps to protect their interests. The main way this is done is by conducting a Freedom-to-Operate (FTO) or clearance assessment, which can provide an inventor or company with the confidence they need to commercialize a product/service without infringing on existing patent rights.
What is an FTO assessment?
An FTO assessment is a search, analysis, and legal opinion that focuses on the claims of third-party patents. It is a relative assessment of intellectual property (IP) related to a product at a given point of time in a given jurisdiction. These assessments are typically conducted by a law firm or an in-house counsel.
The key question addressed by an FTO analysis can be summarized as – Are there any existing active patents that would prevent or limit me from making, selling, using, or importing my product or process?
An FTO assessment typically involves the following steps:
Identify product features for analysis.
Conduct a patent search based on the product features.
Review patent claims against the product features to make an assessment and communicate to stakeholders.
A set of essential product features, images, and/or granted claims of an important patent issued to the company may be the starting point for the FTO search. The desired product is searched for the presence of any third-party rights that exist due to a patent or one that may arise out of a pending application. The search scope is usually defined after consulting with the patent attorney, and the search is restricted to only the countries or jurisdictions in which the company intends to make, use, sell, or import the product. The search report includes a list of the most relevant patents including a mapping of the product features to their granted or pending claims.
The FTO analysis is focused on patent claims that define the legal scope of the patent with respect to a product/technology. Other elements of the patent such as specification and drawings are less important although may still be considered. The attorney will evaluate the infringement risk and may issue an opinion that the client's products or services will not infringe any patents. An FTO opinion demonstrates due diligence, and chances of denying injunction that can be damaging for business. It can also later protect against triple damages from charges of "willful infringement". In some cases, an FTO assessment is accompanied by a larger risk assessment, such as an invalidity opinion. Read more about patent invalidation searches.
Why is an FTO search important?
An FTO patent search is essential towards making an FTO assessment and is best performed by patent searching experts. The Freedom to Operate search report is used by a patent attorney to assess the likelihood that the product/process may infringe upon existing patent claims.
Do you need an FTO search if you already have a patent?
Yes, especially if you are bringing your product to market. Patent rights do not guarantee that your product will not infringe on existing or future third-party patent rights. While your product may include some novel features, it can still infringe on technologies protected by other patents.
How Can an IP Service Provider Help with FTO Searches?
Given the importance of FTO/clearance searches for businesses, it's best to choose firms that utilize experienced searchers, industry-leading databases, and the latest technological tools to provide accurate, cost-effective, and timely results.
Here is a list of information that you should submit to search providers to get the best results: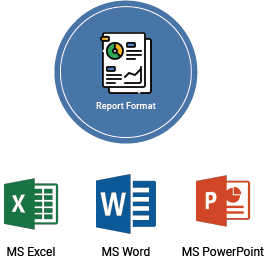 Learn how MaxVal can assist organizations like yours with FTO searches.
MaxVal's Approach to FTO Search
An Freedom to Operate search is more than just running a few queries and retrieving patents. The patent search report should consider factors that will have an impact on the downstream FTO analysis and opinion. Some considerations for searches are provided below as contextual examples.
For companies operating in areas such as pharmaceuticals, biotechnology, and medical devices, we suggest a series of focused FTO studies at an early stage that considers features that may impact your product. This is particularly true for nascent and rapidly-evolving technologies such as biotechnology inventions.
Consider the example of the much-discussed topic of mRNA vaccines. Accelerated by the pandemic, mRNA vaccines have emerged as winners over conventional vaccine technologies. Nearly all major drug companies have now entered the space via partnerships, M&A, and licensing. The IP and licensing landscape is complex and involves various technologies such as plasmids, mRNA synthesis, and optimization, purification, formulation/delivery systems, as well as different application areas.
Patent disputes surrounding key players for the COVID-19 vaccine have already been well-documented. Even incumbents, with a large patent portfolio like Moderna, are not in the clear. Moderna is currently facing infringement suits and potentially a large settlement from Arbutus's lipid nanoparticle delivery technology patents. An Freedom to Operate search can flag such patents at a much earlier stage for licensing under favorable terms or challenges.
Another area with fundamental patents involving university spin-offs and lack of clarity around licensing is CRISPR. Navigating the complex landscape without a clear understanding of competitors and future FTO concerns can be potentially challenging, particularly for startups and large companies entering the space.
Challenge: One of our life sciences customers wanted two focused FTO searches related to nucleotide amplification, separation, and purification.

Our Solution: MaxVal's team of experts found a clear path with no competitor patents in the area for a specific criterion that was of most interest to the customer. We also identified other features with potential implications. In particular, we identified one patent family, with recently allowed and pending applications, in important markets that needed further attention.

Outcome: The customer noted that our results were "on-point". As a result of our study, the team was able to identify competitor patents at a crucial juncture. We received a follow-up request for an invalidation search leading to opposition proceedings/validity challenges in various jurisdictions.
The medical device industry offers a variety of products ranging from simple syringes to complex robot-assisted surgical machines. Due to the emergence of smart medical devices and IoT in healthcare, we are witnessing a prior art landscape that is both expanding and based on unconventional technologies. Also, an increasing number of new players are showing an interest and new partnerships are being formed. Med-tech startups and medical device giants should consider commissioning FTO studies at various milestones, such as ideation stage, investments, regulatory filings, and commercial release. Comprehensive FTOs should also include search strategies that consider unconventional technologies/competitors for a larger assessment of infringement risk.
Challenge: One of our partner law firms needed an urgent and cost-effective Freedom to Operate search related to a design of a specialized heart valve.

Our Solution: The law firm frequently requests searches in the medical device space for multiple clients. Since we capture attorney and client-specific requirements in our internal process documents, we knew that the particular client and attorney preferred their FTO search reports in a particular format. For their reports, we highlighted claim elements that are different from the product feature. We also provided drawings and excerpts from the specifications to provide the attorney with a clearer picture regarding claim construction.

Outcome: We had previously worked on a state-of-the-art search on the same topic with a feature matrix that helped their client focus their IP landscape. Our experience in the area and previous searches helped us quickly identify recent grants and applications of relevance. We also knew they would benefit from quarterly updates and alerts for monitoring certain pending applications. Our searches helped the attorney identify opportunities resulting in a series of patentability search requests.
Sectors witnessing technology convergence and digitization are potential targets for patent infringement. Automotive companies, in particular, have been in the spotlight due to FRAND licensing disputes. In August 2020, a German court issued an injunction in favor of Nokia (part of Avanci patent pool) against the sale of Mercedes Benz cars for their connected car features in Germany resulting in a later settlement. Daimler's supplier, Continental, and other OEMs like BMW and Volkswagen are also licensees following Avanci's action. We can expect to see more actions in the automotive area due to the convergence of technologies and increasing value of connectivity components in cars.
For companies working in areas where a large number of patents and diverse players are in play, we suggest conducting broader studies with an FTO focus and making patent risk one of the factors in your product feature selection process. A study should consider risks from main product features as well as components, identify areas for increased patent filings/acquisitions/licenses, provide clarity on litigation risk, and even identify patent owners who may need to be challenged. Read our case study below.
Challenge: A large technology company's in-house team approached us for an FTO study on hardware products. They wanted to understand infringement risk for their product features following a round of ideation with their R&D team. The company is a target for non-practicing entities and smaller players looking to monetize their patents. In discussion with the counsel, we understood that the requirement was far too broad for an FTO search (or a series of FTO searches). Also, a typical landscape search at a 10,000 feet view would not be sufficiently focused on the risk of infringement.

Our Solution: A hybrid FTO-focused landscape search. We initially built a taxonomy with FTO elements in consultation with their R&D team. All the critical features based on the current product and the company's product roadmap were identified resulting in a set of key features and 100+ secondary features. Due to the scale, we developed automated approaches for initially shortlisting patents followed by expert review. We supplemented the patent search with a broader litigation search using proprietary tools to identify assertion entities and nodes representing high litigation risk. We also developed a custom report to communicate our findings and presented it to their stakeholders.

Outcome: Our custom solution was used by the counsel for internal referencing, due diligence, and follow-up with the R&D team on present and future developments. They did not have to reveal product features in great detail, thereby keeping their future R&D plans confidential while allowing for an FTO-type analysis based on multiple product features. The report allowed counsel to not just manage risk, but also create value to the R&D team by providing insights on competitor activity and timelines for overlapping technologies. On-going support ensured that multiple follow-up questions from the R&D team were addressed quickly. A drill down on a particular company or technology path was sufficient to answer most follow-up questions.
Best Practice Tips
Although a one-time FTO search may be sufficient in some areas, the best practice is to have ongoing FTO search activity at various stages of the product life cycle. Periodic updates also address the risk of missing out on recent filings due to the 18-month publication and prosecution lag.
If you are still in the prototyping stage, it may be cost-effective to conduct several focused FTOs by limiting the analysis to certain territories, patent owners, or product features.
An essential step at the development/pre-launch stage is to ensure that patent searching is not limited by the new feature/improvement if a comprehensive FTO analysis is required. Broader patent claims focusing on one or more less important features or manufacturing steps may still exist and will be relevant to FTO assessment.
Specialized FTO searches such as those based on biological sequences (nucleotides, amino acids) or chemical structures require careful consideration of similar sequences/structures in the search strategy in a specialized database such as STN.
Another important consideration is the inclusion of PCT applications in addition to the countries of interest.
A good FTO search report reveals all patents that may need to be licensed or challenged, thereby saving time and reducing litigation risk.
A good FTO search report will also provide the business with the opportunity to design around the potential landmines before sinking valuable time and money into research and development. It may also lead to other outcomes, such as substitution with another technology path where possible or entirely abandoning the project.
In some cases, tracking patent expirations (legal status analysis) can help devise the timing of entry into the market.
Reports are custom formatted to help the counsel identify patent filing opportunities.
Use of multiple databases for coverage and validation.
Manual verification of legal status and latest/issued claims.
Combined prior art searches such as those providing FTO, invalidity, state-of-the-art/landscape perspectives.
Alert services and periodic updates provide continuity by helping you keep track of new patent and non-patent literature, prosecution, and litigation activity.
Take advantage of our paralegal, search and analytics expertise to provide comprehensive risk analysis for due diligence services.
Final Thoughts
We recommend using search firms that employ expert searchers, industry-leading databases, and the latest technological tools to provide you highest quality results on time and within budget for FTO studies. MaxVal's expert searchers combine their experience and expertise to conduct a robust and comprehensive FTO/clearance search in industry-standard databases for patents, scientific journals, and other sources like brochures, manuals, standards, thesis, and images.
Our team of experts is perfectly positioned to support law firms and companies with FTO, invalidity, and due diligence services. Search reports are confidential, provided without opinion (unless specifically requested), and covered under attorney-client privilege.
Connect with us today if you wish to learn more about our strategies for conducting a Freedom-to-operate search.