Patent disputes in the U.S. District Courts and Patent Trial and Appeal Board (PTAB) are rising continually as per data released by WIPR. Organizations and their counsel looking to counter the risk of assertion or negotiate with confidence require litigation-ready invalidity search reports at a short notice. This article discusses patent invalidity searches in detail, including what they are, how they are performed, requirements for obtaining the best search results, case studies, and more.
Invalidity Searches vs. Other Patent Searches
Invalidity search is similar to patentability search in that we look for worldwide prior art documents. The party interested in the search may be the patent holder or a third party. It can be considered as a post-grant or post-examination search as we are looking for prior art that may have been overlooked by the examiner. A date restriction is applied in the search to identify documents based on the patent claim's priority. The primary focus of the invalidity search is usually novelty. The next level of focus is to identify references that can be used in combination to show the invention is obvious or lacks an inventive step. The best invalidity searches include multiple patent and non-patent literature having a bearing on the novelty or non-obviousness of the patent.
Invalidity searches differ from other types of patent searches as they require detailed study of the patent claims, description, file wrapper, patent family, prior litigation, and prosecution history with respect to the identified prior art(s). The focus of the invalidity search is on claim language rather than the overall idea of the invention. A clear understanding of claim interpretation and previous arguments is essential. Broad searching for both patent and non-patent literature and precise reporting based on customer requirements is required for the best outcomes.
Why is this Search Performed?
An invalidity search is generally carried out for one of two reasons — offense or defense. Offensively, the search may be conducted to identify prior art to challenge the validity of a competitor's patent, such as during the pre-grant or post-grant stage in various jurisdictions (also known as Opposition Search). Defensively, the search can be crucial to challenge the validity of a patent asserted against an organization as a part of a patent infringement suit. In such proceedings, the defendant often argues that the claim(s) of the asserted patent should not have been granted in the first place.
But patent searches are not just limited to invalidity. A validity search is another popular search conducted by patent owners to identify references that can potentially challenge the validity of their patent claims. It's the best option to address any concerns and determine the best patent claims for withstanding invalidity challenges. It also enables the owners to take proactive steps to address any weaknesses in their portfolio. Potential buyers may also be interested in conducting validity studies as part of their due diligence to identify valuable patents that can be included in their portfolios.
The results of the search are used by the counsel for internal analysis and opinion on the validity of the patent.
How IP Service Providers Can Help
Given the importance of patent invalidity searches for businesses, it's best to choose firms that utilize experienced searchers, industry-leading databases, and the latest technological tools to provide accurate, cost-effective, and timely results.
Here is a list of information that businesses should submit to their search providers to get the best results: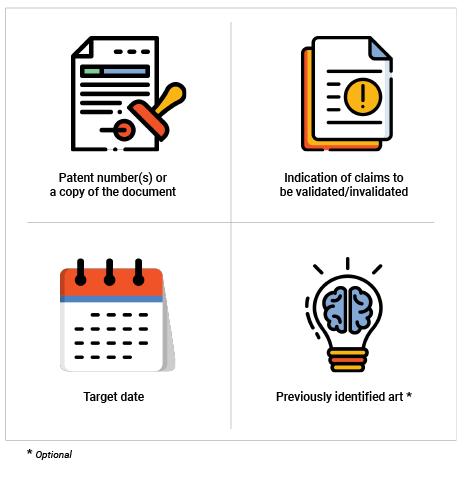 Learn how MaxVal can assist organizations like yours with invalidity searches.
MaxVal's Approach to Invalidity Search
MaxVal initiates prior art searches, including patent invalidity searches by studying prosecution history, examiner's summary and strategies, cited art and previous search reports, and litigation history to identify weaknesses that can be targeted. We specialize in finding hidden or obscure art from our worldwide research. To understand the approach better, let us look at the case of Pearl IP Licensing that our team identified through our proprietary patent litigation tracker.
The plaintiff, Pearl IP Licensing LLC, filed a patent infringement lawsuit in Delaware District Court against ThermoFisher Scientific (1:21-cv-01220) on August 26, 2021, alleging the TSX Series Ultra-Low Freezers infringed on their U.S. Patent 6,819,539 ('539 patent or Wright et al.). A notice of voluntary dismissal was issued on November 4, 2021, a result likely due to settlement between the involved parties. The '539 patent assigned to Pearl IP Licensing LLC was originally filed by Cypress Semiconductor Corp. Interestingly, the now-expired '539 patent has been cited in 21 cases filed in the last two years by the same patent assertion entity (PAE).
Some other notable entities targeted by the PAE include AT&T (6:20-cv-00350), ABB (1:21-cv-00311), Eaton (1:21-cv-00888), Rockwell (1:21-cv-00608), Schneider Electric (1:21-cv-00313) and T-Mobile (6:20-cv-00260) with identical outcome.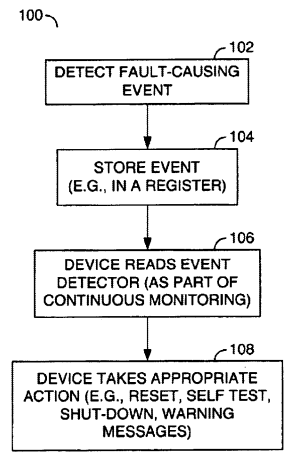 Fig.1: A circuit recovery and reset method in the event of overstress conditions that primarily leads to failure of the circuit (Source: Wright et al)
Identifying new prior arts against a patent asserted in multiple patent litigation cases is already a daunting task. Such a task may take several days of searching and analyzing documents. To add to the challenge, we asked our researcher to perform a patent invalidity search within an hour. The said researcher quickly identified a reference – JP3109572B2 (Iwasaki et al.), potentially challenging the novelty of the '539 patent. One of the main aspects of the Iwasaki et al. invention was a storage medium that stores the overstressed conditions and compares the stored events with newly occurred failure events to decide whether to apply reset or recovery procedures. This aspect was not addressed in the references cited by the examiner.
Since an important aspect of the asserted patent was to store failure events during their occurrence and compare them with previously stored events to take an appropriate action to protect the circuit, we believe the Iwasaki et al. reference has the best chance of invalidating the '539 patent. That's because it clearly discusses applying recovery or restoration procedures during a failure event by searching for previously-stored events to make the right decision to protect the circuit. The patent reference* was discovered by employing supplementary strategies that were not part of the examiner's search strategies. Given additional time, our searcher will likely identify more such patent and non-patent literature documents.
*To the best of our knowledge, the reference was not picked up in any of the related cases or mentioned elsewhere.
Our Success Stories
In one instance, MaxVal was asked by attorneys at a small medical devices company to perform an invalidity search on a patent asserted by a medical device giant. On research, our team found the Ph.D. dissertation of the patent's key inventor at issue that fully described the inventive subject of the patent at issue. More importantly, the dissertation was published more than a year before filing the patent applications. The client could not have asked for a better 102(b) argument. The matter was not litigated but instead used as leverage for licensing negotiations.
In another case involving millimeter-wave communications systems, MaxVal identified several patents and technical literature that allowed our law firm partner to invalidate all claim limitations within a patent asserted against their client.
In yet another case, MaxVal utilized images (and a video we found on a popular video-sharing platform) to support an important inference related to the design and working of a food processing device. Here again, the client was delighted with our findings and used the evidence to negotiate the terms with the patent holder successfully.
Final Thoughts
Today, most organizations leverage IP rights such as patents to scale and secure their businesses. These patents, however, can be challenged on various grounds by other entities (plaintiffs). One effective way of countering these assertions is carrying out comprehensive patent invalidity searches.
If you are one such organization that's facing a similar challenge, MaxVal's prior art search can come to your rescue. Our expert researchers combine their extensive experience and expertise with the latest tools to conduct robust and comprehensive prior art searches.
You may also like to read our "Patent Litigation Trends" report that covers US district court cases, PTAB filings, Appeals before the Federal Circuit, and more.
Footnotes: