This week's newest patent applications from Trane International, Novartis, Abbott, Roche, Boston Scientific, Merck, Medtronic, Mastercard, Apple, IBM, Intel, and Microsoft. Become familiar with the Microsoft Automatic Image Selection Patent.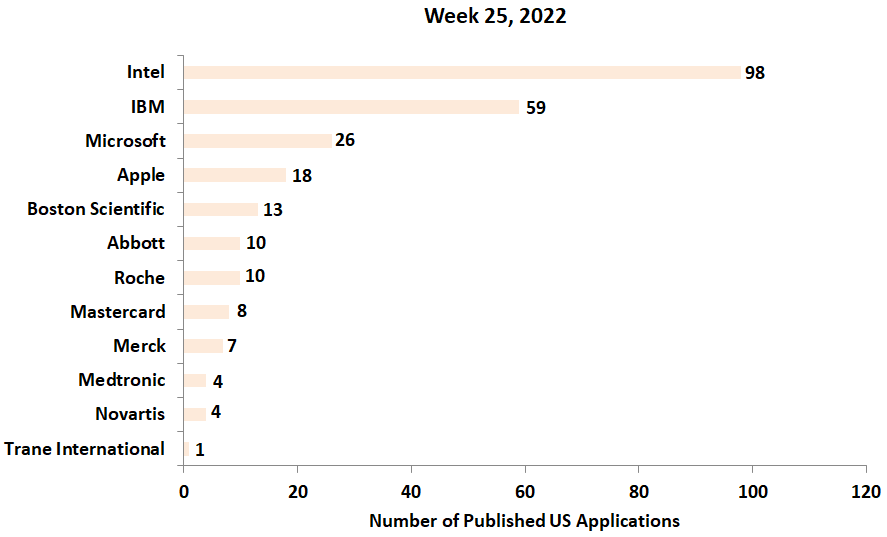 King Fahd University Pursues a Patent for a Smart Mask
U.S. patent application, US20220208391, discloses a smart mask. The mask comprises sensors, an RFID tag, a microcontroller, and a communications device that communicates via near-field communications protocol with a WiFi access point to send sensor readings, a location, and an identification to a cloud-based smart mask monitoring application, which registers the smart mask, and stores the identification. The sensor readings are analyzed by the monitoring application to determine if the wearer of the smart mask might be contaminated by COVID-19. The figure below illustrates the smart mask.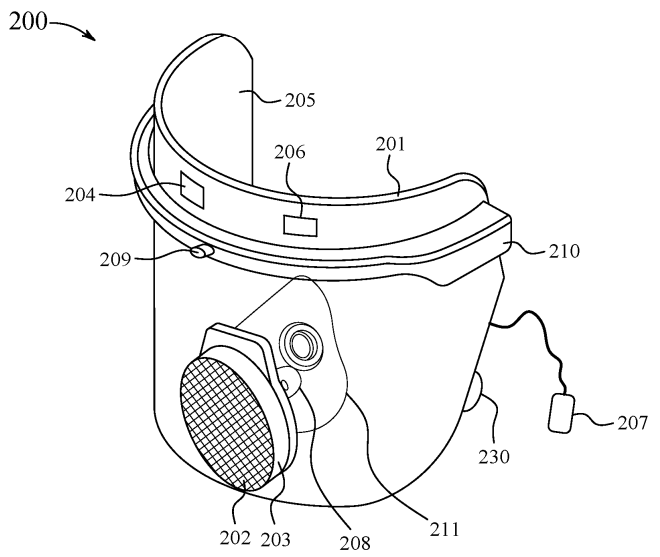 Novartis Seeks a Patent for Silent Fc Variants of Anti-CD40 Antibodies
U.S. patent application, US20220204635, relates to topical or oral administration of a pharmaceutical composition containing silent Fc variants of anti-CD40 antibodies or proteins for the treatment of pathological disorders such as autoimmune and inflammatory disorders and/or for preventing or reducing the risk of graft rejection in transplantation.
Abbott Wants to Patent Analyte Sensors for Sensing Asparagine and Aspartate
U.S. patent application, US20220205944, discloses an analyte sensor having two active sites employing one or more enzymes, such as an aspartate oxidase and asparaginase, to detect aspartate and/or asparagine, respectively. The figure below illustrates the analyte sensors including two active areas with separate working electrodes.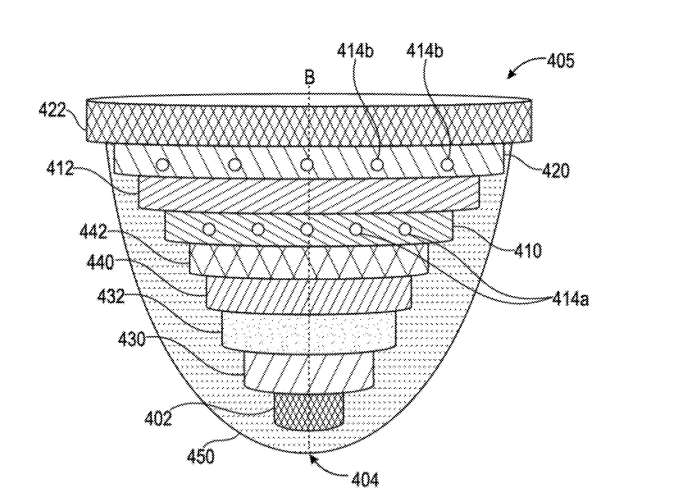 Roche Seeks a Patent for the Detection of Bacterial and Fungal Strains
U.S. patent application, US20220205020, discloses a PCR technique for the rapid detection of a plurality of bacterial vaginosis-related (BV-related) bacteria and/or vulvovaginal candidiasis (VVC)-associated Candida in a biological or non-biological sample by performing an amplifying, hybridizing and detecting steps.
Boston Scientific Files a Patent for an RF Ablation System Using an Integrated Cannula and Electrode
U.S. patent application, US20220202485, relates to a radiofrequency ablation system for pain relief or functional modification. The device comprises an integrated cannula including a cannula hub, a shaft extending from the cannula hub, an RF electrode, a deployment mechanism, and an actuator coupled to the RF electrode. The figure below illustrates a schematic side view of an integrated cannula/RF electrode.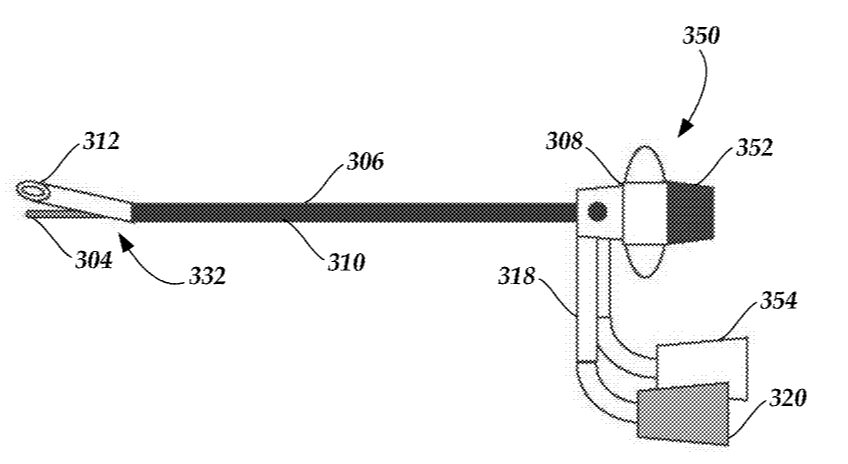 Merck Aims to Patent a Cell Culture Media Comprising Keto Acids
U.S. patent application, US20220199934, relates to a liquid cell culture medium that comprises a dry powder or a dry, granulated cell culture medium having one alpha keto acid out of the group of 4-Methyl-2-oxopentanoic acid (keto Leu), 3-methyl-2-oxopentanoic acid (keto Ile), alpha-ketoisovaleric acid (keto Val), phenylpyruvic acid (keto Phe) and alpha keto gamma methylthiobutyric acid (keto Met), and/or derivatives, thereof.
Medtronic Seeks a Patent for an Implantable Medical Device with a Drug Reservoir Volume Measurement System
U.S. patent application, US20220203025, discloses a device that includes expandable drug reservoirs and techniques to determine the drug reservoir volume of such devices. The system includes a housing having a drug reservoir, a propellant gas within a propellant chamber, a volume measurement system that includes a temperature sensor, and a pressure sensor to measure the propellant gas's pressure within the chamber. The figure below illustrates the implantable medical device with the disclosed volume measurement system.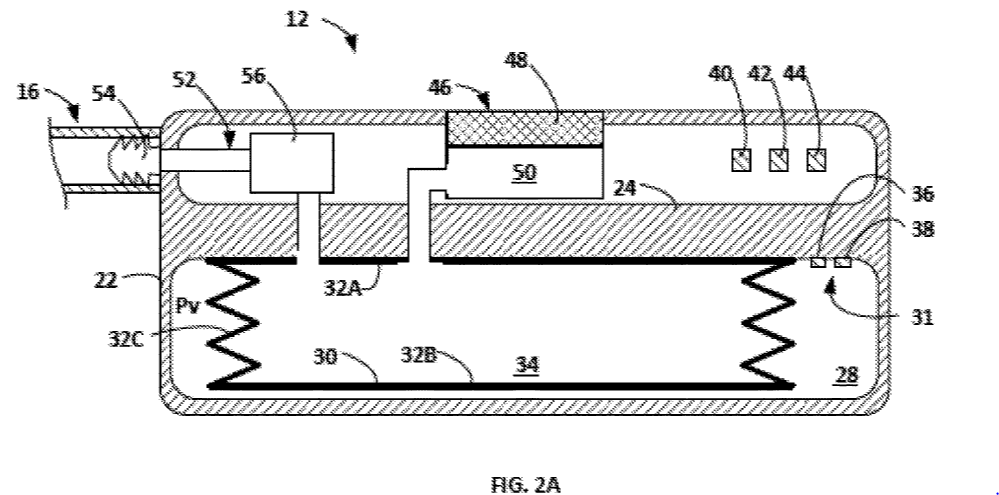 Mastercard Eyes a Patent for a Transit Computing Service
U.S. patent application, US20220207629, discloses a transit computing service that enables a user to select a travel option for a trip based on the projected environmental impact of the trip. The TC service provides a user with a plurality of travel options including a respective projected emissions output for each travel option after entering a current location and desired destination which enables the user to select and pay for the selected travel option with the least environmental impact. The TC service initiates a payment transaction associated with the selected travel option that includes the transmission of payment account data, a payment for the selected travel option, and the payment confirmation message to a user computing device.
Apple Seeks to Patent a Method for Generating Pose Information for a Person
U.S. patent application, US20220207772, discloses a method for generating pose information for a person. The method comprises, a device in a physical environment obtaining spatial data corresponding to a field of view of an environmental sensor that includes a fixed spatial point and a subset of the plurality of body portions of the person, determining a position of a first body portion relative to the fixed spatial point and generating pose information for the plurality of body portions relative to the fixed spatial point. The figure below illustrates an example operating with the pose information.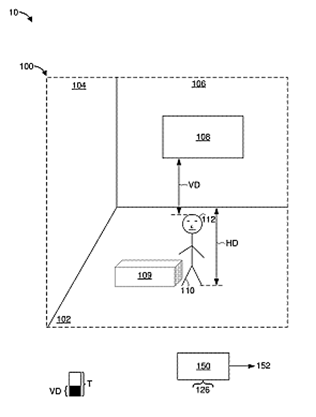 IBM Aims to Patent a Method for Increasing Pertinence of Search Results Within a Complex Knowledge Base
U.S. patent application, US20220207038, discloses a method for increasing the pertinence of search results within a complex knowledge base. The method includes extracting a set of features from a text through natural language processing, generating a structured query based on the set of features, normalizing the text to create a normalized natural language query, and returning the results of a search executed through the structured query and the normalized natural language query. The figure below illustrates returning results of the search executed through natural language processing.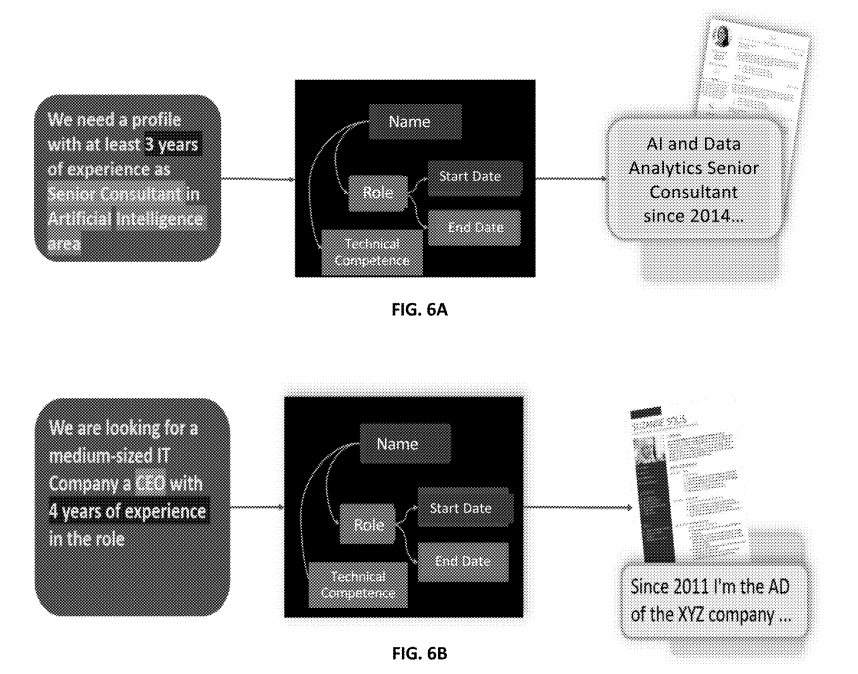 Intel Pursues a Patent on Lensing Wireless Communications
U.S. patent application, US20220209829, describes a communication device having a millimeter-wave (mm-wave) antenna array, an mm-wave element (e.g. lens), and one or more transceivers to adjust the first beam and the second beam as the first and second beams pass through the mm-wave lens. The transceivers and switches are configured to connect to the multiple radiating/antenna elements of the antenna and lensing system to optimize the main beam angle-of-arrival and perform diversity to improve range or throughput, as well as improve data rates or range and support new modes of operation. The figure below illustrates a communication device and the mm-wave element.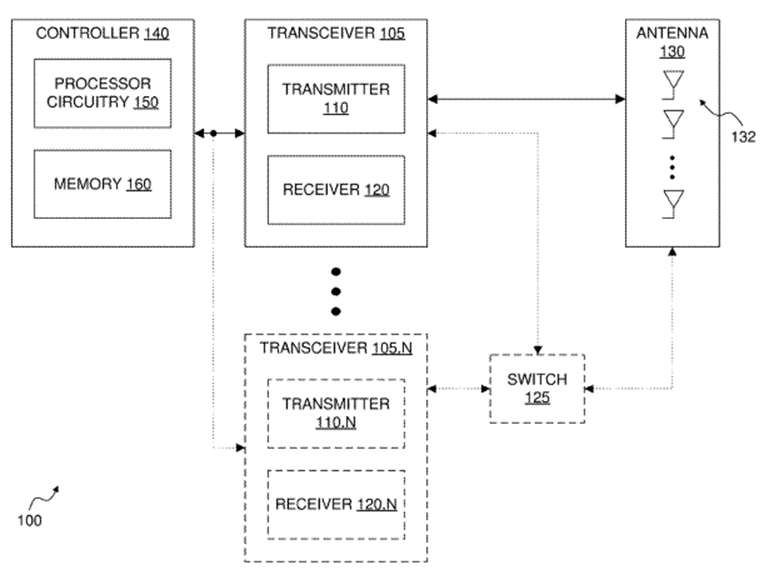 Microsoft Aims to Patent a Method for Automatic Image Selection for Visual Consistency
Discover how Microsoft patent on automatic image selection helps create visually consistent designs easily! Learn more about this vital tool in this section. U.S. patent application, US20220207078, describes a method for selecting an image automatically for visual consistency. A user submits a query to a search engine and the images identified by the search engine are clustered into clusters having similar attributes. Selection mechanisms organize clustered images based on a similarity metric into image rows. The images representative of a subset of image rows are displayed to a user and responsive to the selection of a representative image, the corresponding image row is displayed. The figure below illustrates the user interface and a set of resulting images returned in response to a query.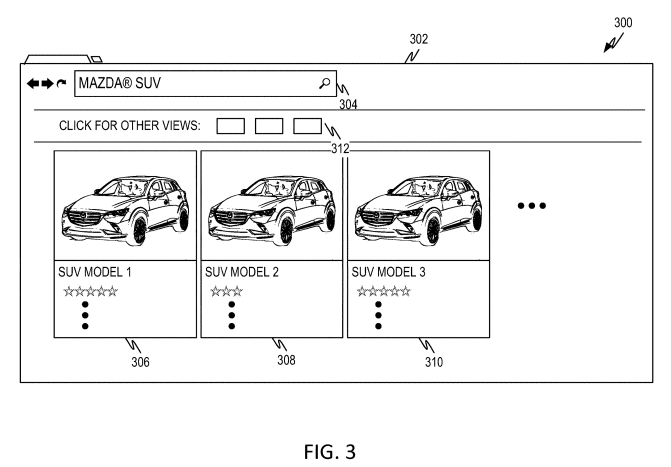 Learn about the new Hyundai Development Method for Item Selection Using Brain Waves. This innovative technique uses brain waves to help select the best items for a customer.