Hyundai seeks to patent a method for item selection using brain waves.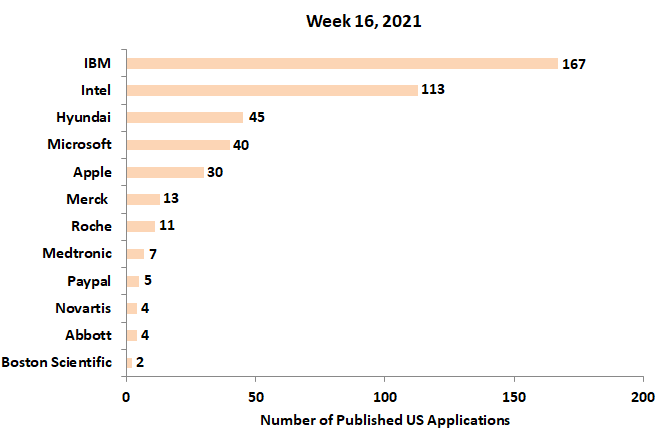 In this week's featured patent applications, we cover the latest from Hyundai, Medtronic, Roche, Novartis, Boston Scientific, Merck, Paypal, Microsoft, Apple, IBM, and Intel.
Hyundai Aims to Patent a Method for Item Selection Using Brain Wave Signal Detected By a Sensor
U.S. patent application, US20210117000, discloses a method for item selection by sensing a brain wave signal for at least one passenger in a vehicle and determining the passenger's choice of item selection by analyzing the collected brain wave signal. The method includes displaying, by a display, the received brain wave information on a predetermined area in a vehicle. The following figure illustrates the brain areas that correspond to 32 brain wave measurement channels.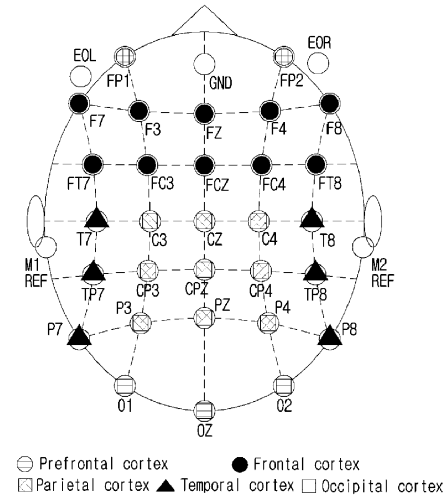 Medtronic Files Patents for Sensing Temperature within Medical Devices and a Dry Tissue Prosthetic Heart Valve Package
U.S. patent application, US20210119469, discloses temperature monitoring systems for a medical device that is used to transcutaneously charge a rechargeable power source of an implantable medical device (IMD). The system includes a processor to control charging of the rechargeable power source to avoid exposing patient tissue to undesirable temperatures. The figure below illustrates the temperature sensors and respective shutters for selectively sensing temperature from different portions of the IMD.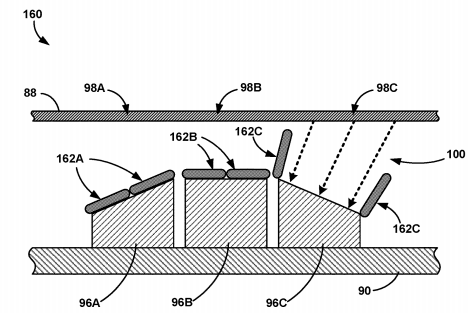 Another application, US20210113320, discloses dry packaging in which a prosthetic heart valve is packaged within a container having hydrogel that is preloaded with glycerol or the like to maintain the hydration of the valve tissue. The hydrogel also regulates the humidity within the container to prevent the valve tissue from drying out. The figure below represents the packaging for the prosthetic heart valve.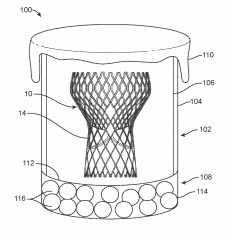 Medical device approvals continue to see strong growth, even as the COVID pandemic disrupts business. Here's what you need to know.
Roche Eyes a Patent for Anti-CD79B Immunoconjugates
U.S. patent application, US20210115141, discusses a method for treating B-cell proliferative disorders, such as diffuse large B-cell lymphoma (DLBCL), through the intravenous administration of anti-CD79b antibodies in combination with an anti-CD20 antibody and one or more chemotherapeutic agents.
Novartis Files a Patent for IL-17 Antagonists
U.S. patent application, US20210113688, discusses a method for treating psoriasis through the transdermal administration of an IL-17 antagonist such as secukinumab antibody.
Boston Scientific Seeks to Patent an Apparatus for Clinical Effects-Based Neurostimulation Targeting
U.S. patent application, US20210113844, discloses a programming system for a neuromodulation stimulation device. The system uses clinical effects and activation volumes to generate recommendations for determining a target volume direction and generates stimulation parameters for controlling the delivery of the neurostimulation. The figure below illustrates a presentation related to the target volume and clinical effects on a user interface.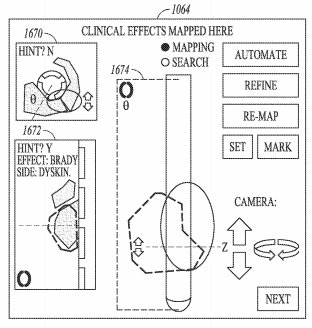 Merck Pursues a Patent for Formulations with a Low Particle Content
U.S. patent application, US20210119129, relates to formulations comprising one organic semiconductor, and one organic solvent with less than 10,000 particles per liter of formulation having an average size in the range from 0.1 to 20 .mu.m used for the preparation of electronic devices
Paypal Files a Patent for Digitally Encrypting Tokens Within Videos
U.S. patent application, US20210120278, discloses a system for cryptographically embedding digital tokens within digital videos using a public key. The digital tokens are embedded by altering video metadata so that the perceptible video content is not changed.
Microsoft Seeks a Patent for Providing an Automated User Input to an Application During a Disruption
U.S. patent application, US20210113921, describes a method for addressing network disruptions that prevent applications from receiving user input by providing automated user inputs instead of the actual user input to the interactive application during the disruption. The figure below illustrates providing actual user input and automated user input during a video game.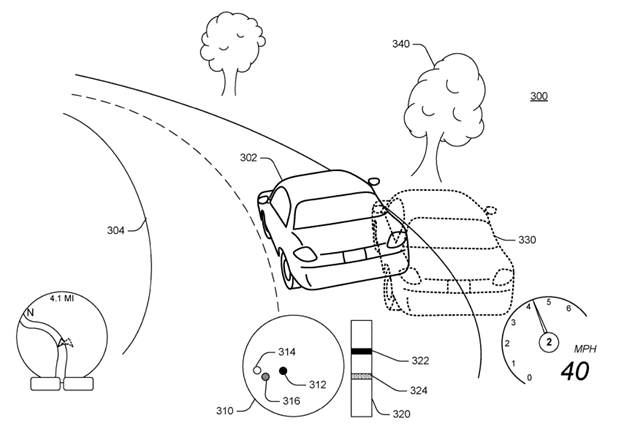 Apple Seeks to Patent an Actuating User Interface for a Media Player
U.S. patent application, US20210116961, discloses an actuating user interface for a media player. The user interface acts as a display device that displays visual information such as text, graphics and as a mechanical actuator to generate input signals like push or clickable buttons, a rotating dial, or a knob. The figure below shows a touchpad (600) capable of moving in order to increase the functionality of the touchpad.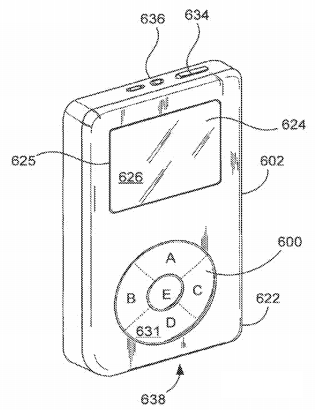 IBM Files a Patent Application Relating to a System for Translating Air Writing to an Augmented Reality Device
U.S. patent application, US20210118232, discloses a method for translating air writing to an augmented reality (AR) device that includes receiving indications of gestures from an originator, identifying the movement in three dimensions for words that are air-written by the originator, and displaying the air-written words on the AR device based on a profile of the originator utilizing the AR device. The figures below illustrate emphasized air-written words being displayed on different AR devices.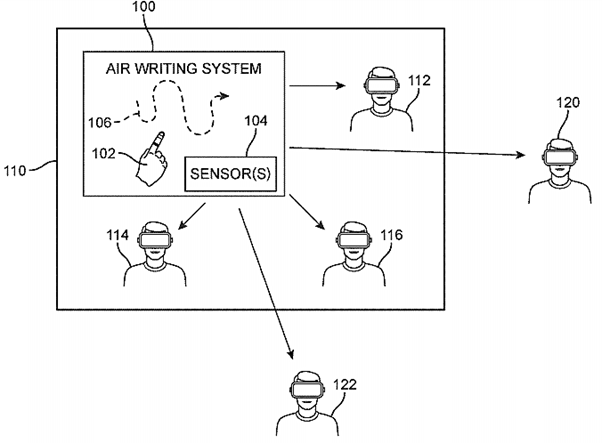 Intel Aims to Patent a Display Device with an Integrated Illuminator
U.S. patent application, US20210118404, discloses an electronic device with a display illumination engine, a user-facing camera, and a display with an integrated illuminator for presenting content. The display illumination engine determines if a captured video or picture indicates that the user is not being illuminated properly and increases the brightness of the display by adjusting one or more pixels in the illumination region to better illuminate the user. The figure below illustrates an electronic device with an integrated illuminating engine.