Latest updates on Apple MacBook keyboards and Microsoft Teams.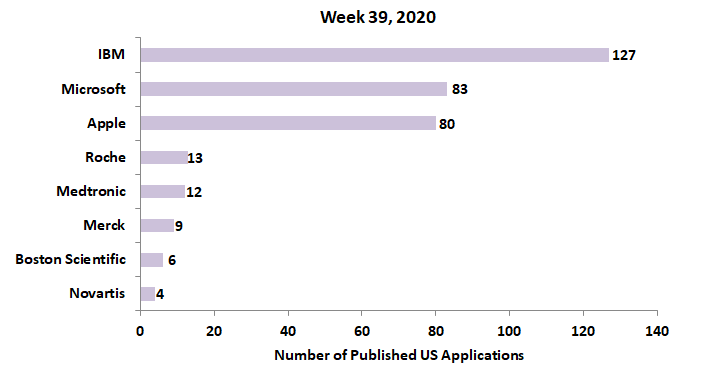 In this week's featured patent applications, we cover the latest from Apple, Microsoft, IBM, Merck, Boston Scientific, Medtronic, Roche, and Novartis.
Apple Pursues a Patent for a Keyboard with Adjustable Feedback
U.S. patent application, US20200303140, discloses a keyboard that provides adjustable feedback in response to user input. The feedback is expressed as a feel or sound of the keycap based on the keycap positions, time of operation, velocity, user identity, and other factors. Thus, the feel or sound of the keyboard is adjusted electronically based on user input. A keyboard layout with assigned actuator settings is illustrated below.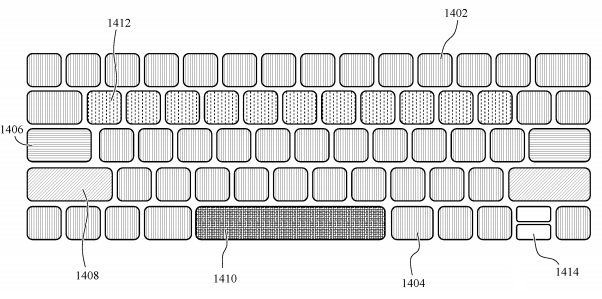 Microsoft Aims to Patent an Intelligent Video Presentation System
U.S. patent application, US20200304713, describes a method and system for providing an enhanced video stream captured by a camera, which detects a target in the video stream for monitoring. If the position of the target changes, the camera automatically detects the target's new position. The figures below illustrate examples for before and after the optimized image processing video streams of a board designed for use in writing or drawing.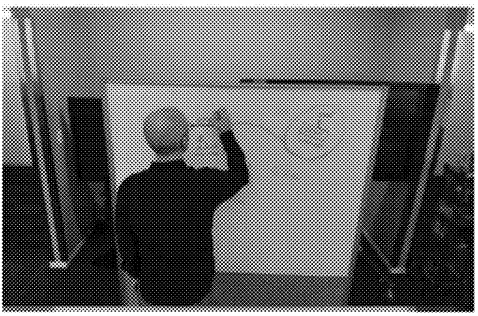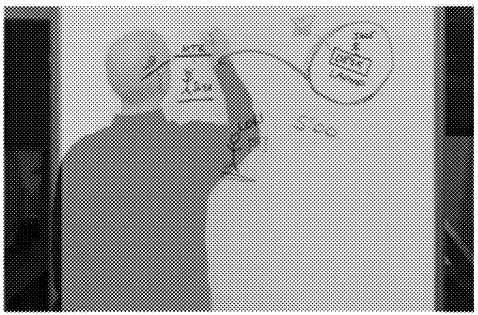 IBM Files a Patent Related to Customized Career Counseling and Management
U.S. patent application, US20200302564, discloses leveraging the use of data collection, analytics, and predictive modeling to selectively provide customized career and education counseling to a user based on the user's interests, personality, preferences, geographic location, habits, and experiences. The figure below illustrates an interactive user interface that presents a report with career or vocation recommendations to the user.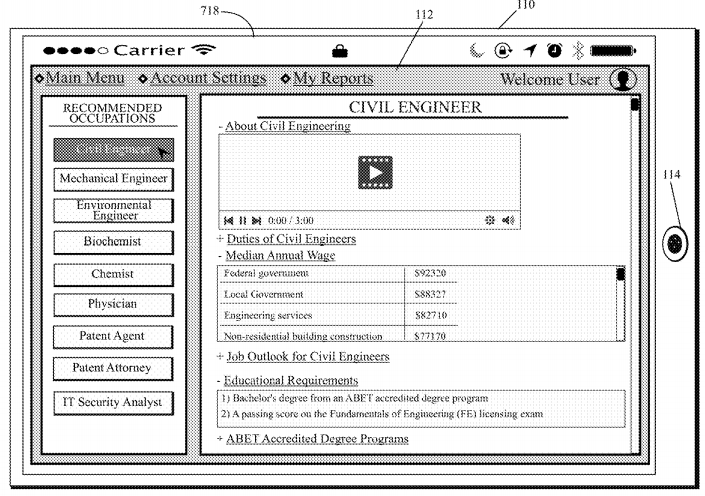 Merck Aims to Patent Liquid-Crystalline Compounds
U.S. patent application, US20200299580, discloses colorless, thermally and photochemically stable compounds, which can serve as base materials of liquid-crystalline media for display devices. The Markush structure of the compounds is represented with the formula below.

Boston Scientific Seeks a Patent for an Ablation System that makes Automated Electrode Recommendations
U.S. patent application, US20200297415, discloses an ablation system having a camera positioned to take an image of ablation electrodes and a graphical user interface (GUI) that automatically recommends suitable electrodes for activation by highlighting it on the GUI. The figure below illustrates the GUI of the ablation system.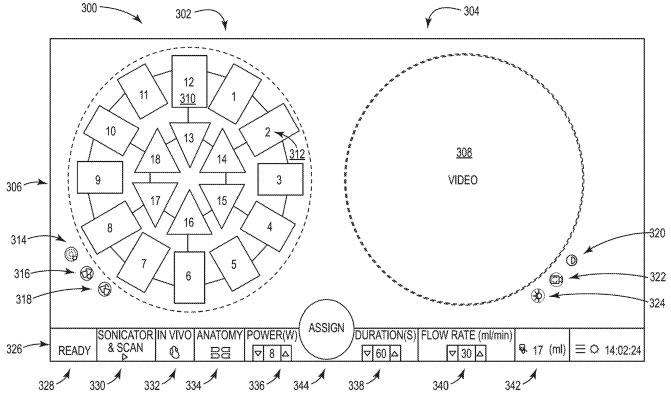 Medtronic Files Patent Applications for a Dialysis Degassing System and Transcatheter Heart Valve Prosthesis Systems
U.S. patent application, US20200297907, discloses a degassing vessel that can remove gases like carbon dioxide from a dialysis system with minimal foaming inside a vessel. The figure below illustrates a cross-sectional view of the degassing vessel described above.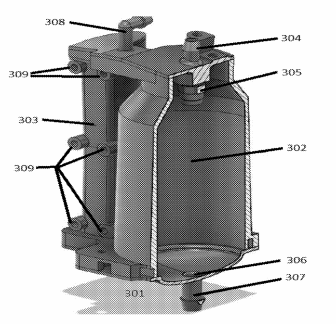 Another application, US20200297483, discloses a heart valve prosthesis having an expandable frame for blood flow, an inflow member with an interior channel supporting the prosthetic valve, and a slidable locking wire, where the inflow member is deployed in the patient's native heart valve by advancing the locking wire within the channel. The figure below depicts the heart valve prosthesis.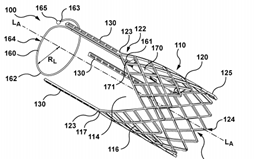 Roche Seeks a Patent for a Method of Processing Biological Samples
U.S. patent application, US20200298234, discloses a method for processing a liquid sample containing biomolecules with the help of magnetic particles, which involves isolation and subsequent incubation of a target biological material from the liquid sample in a multiwell plate containing the magnetic particles. The figure below represents the incubation steps.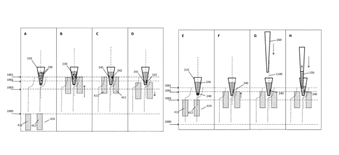 Novartis Eyes a Patent for Treating Autoimmune and Inflammatory Diseases Using Anti-IL-17A Antibodies
U.S. patent application, US20200299379, discusses a method for the treatment of neuroinflammatory disease through parenteral administration of an IL-17A binding antibody or an antigen-binding portion, which inhibits the release of proinflammatory cytokines from astrocytes.