BASF discloses a waterproofing coat for construction applications.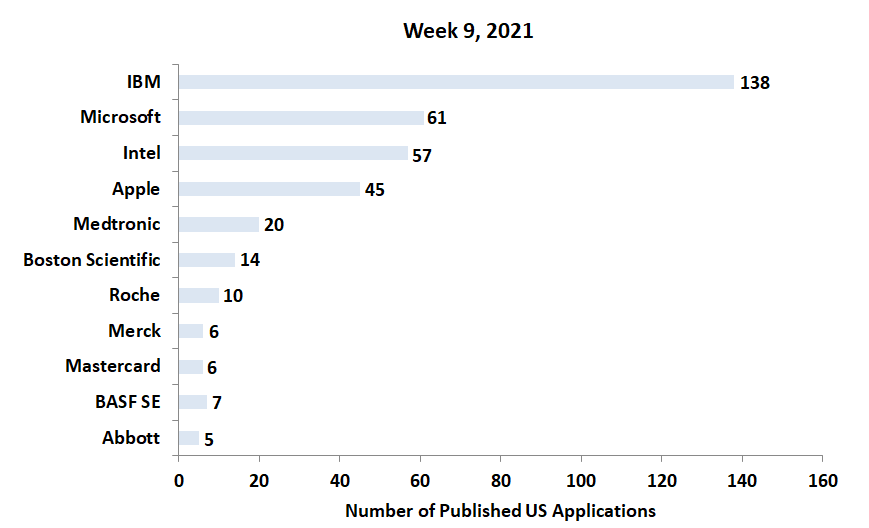 In this week's featured patent applications, we cover the latest from BASF SE, Boston Scientific, Merck, Abbott, Medtronic, Roche, Mastercard, Apple, Intel, Microsoft and IBM.
BASF Seeks to Patent a Waterproofing Coating
U.S. patent application, US20210062008, discloses a composition for a waterproofing coating for use in construction applications. The composition includes methylene malonate monomer (A) as component I, a polymer (B) and an acidic stabilizer (C).
Boston Scientific Files a Patent Application for a Sensor-Based Pain Management System
U.S. patent application, US20210060343, discloses a system for pain management. The system includes a sensor circuit that is configured to sense a physiological signal from a patient and a controller circuit to calculate a pain score and generate a control signal to initiate or adjust electrostimulation therapy to the patient based on the sensed physiological signal. The figure below shows the pain management system.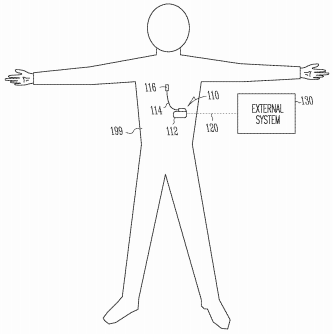 Merck Pursues a Patent for a Frame for Holding Filtration Assemblies and Testing Unit for Microbiological Testing
U.S. patent application, US20210060569, describes a frame for holding filtration assemblies and a testing unit for microbiological testing. The frame includes an array of supports for holding the filtration assemblies and a connection means to releasably connect, by a form-locking engagement. The frame reduces the likelihood of handling errors, mixing-up of filtration assemblies between test groups, or imprecision during testing procedures. The figure below shows the frame for holding filtration assemblies.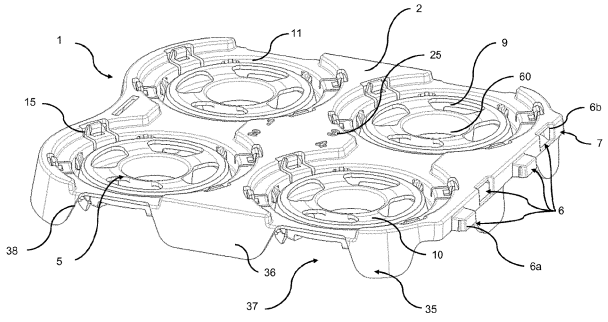 Abbott Seeks to Patent Analyte Sensors for Alcohol Detection
U.S. patent application, US20210059587, discloses analyte sensors employing enzymes for the detection of in vivo alcohol levels of an individual. The sensor includes a sensor tail for tissue insertion including a working electrode and multiple alcohol-sensitive regions located upon the electrode. The figure below illustrates the sensing system incorporating the alcohol sensor.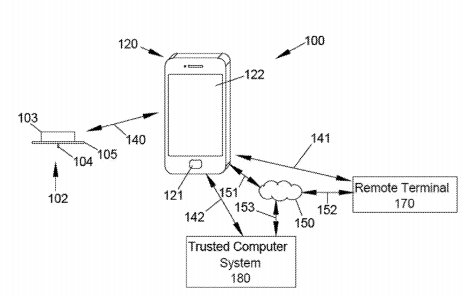 Medtronic Eyes a Patent for Gesture-Based Control of Diabetes Therapy
U.S. patent application, US20210060247, discloses gesture-based control of an insulin injection system that protects a user from being administered improper or ineffective diabetes therapy. The system is configured to generate an alert to correct an impropriety associated with the insulin injection or increase the efficacy of the insulin injection. The figure below represents an example system for delivering or guiding therapy dosages.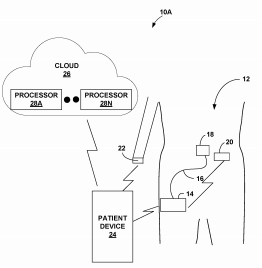 Roche Pursues a Patent for the Detection of the Hepatitis B Virus (HBV)
U.S. patent application, US20210062259, discloses a method for rapid detection of the presence or absence of the Hepatitis B Virus (HBV) in a sample. The method includes an amplification step with one or more primers, a hybridization step, and a detection step with one or more probes targeting HBV RNA.
Mastercard Files a Patent for Performing an Offline Payment Transaction in the Absence of a Network
U.S. patent application, US20210065174, discloses a method for performing an offline payment transaction in the absence of a network. The method includes establishing a communication channel between a merchant device and a user device, the merchant device receiving an electronic token from the user device and executing an offline payment transaction after successful verification of the token.
Apple Files a Patent for Image-Based Detection of Surfaces that Provide Specular Reflections and Reflection Modification
U.S. patent application, US20210064910, discloses a method for detecting surfaces and reflections in such surfaces. The method includes providing a Computer Generated Reality (CGR) environment, that includes virtual content and replaces the appearance of a user or the user's device in a mirror or other surface providing a reflection. The figure below depicts a CGR environment that includes a reflection of the user without the device the user is holding.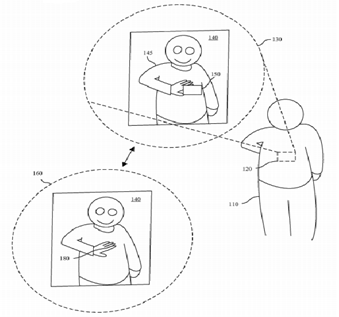 Intel Pursues a Patent on a Method of Acknowledging a Multi User (MU) Multiple-Input-Multiple-Output (MIMO) (MU-MIMO) Transmission
U.S. patent application, US20210068051, discloses a method of acknowledging a transmission in a network. The method includes determining, a Block Acknowledgement (BA) period in which an Enhanced Directional Multi-Gigabit (EDMG) wireless communication station (STA) is to be awake to allow transmission of the BA from the EDMG STA to the EDMG MU-MIMO initiator STA and transmitting the BA to the initiator. The illustration below depicts the system.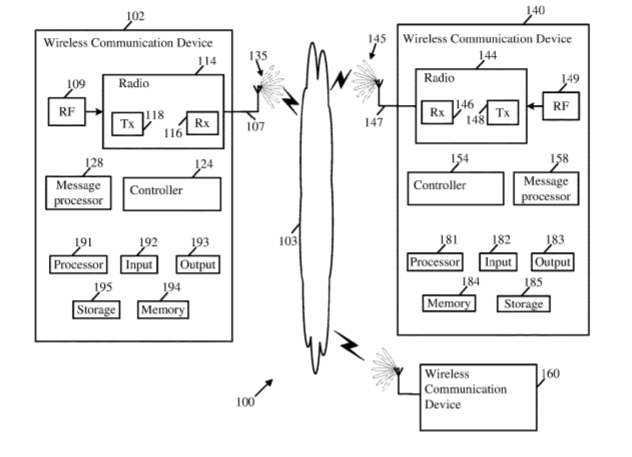 Microsoft Seeks a Patent for Intelligent Chat Object Sending Animations
U.S. patent application, US20210067476, discloses a method for providing animations associated with messages of a messaging session. The method includes invoking an animation associated with a user's message, determining an animation point at a preset location, and establishing an animation path to render the animation on the user interface of the display. The figure below represents techniques displaying animations in a messaging session.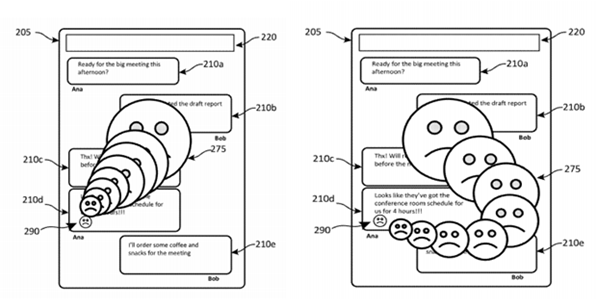 IBM Files a Patent Application Relating to Identifying Objects of Interest in Augmented Reality
U.S. patent application, US20210065405, discloses a method for identifying objects of interest within an augmented reality environment. The method includes detecting cues selected from a group of audio and visual cues, identifying objects of interest based on the detected cues, and emphasizing and enhancing the objects of interest using an augmented reality device.