Device manufacturers are continuously working to improve existing interface features as well as introducing new interface features to improve the overall user experience.
The user interface (UI) of any electronic device is one of the important parameters that a consumer considers before investing in one and this is particularly true when it comes to foldable communication devices. Consumers rank its importance over device specification, design, brand, and build quality.
U.S. Publication No. 20200195877 assigned to Xiaomi and titled, "Operation Method, Device, Apparatus and Storage Medium of Playing Video", focuses on improving the user experience during video playback. The proposed method takes advantage of the increased screen size to allow a video to continue to play and appear on one area of the display while providing other interface elements on another area of the display so the user can interact with the video, such as by commenting, scrubbing, sharing the media file/link with others, thus eliminating overlaps onto the video.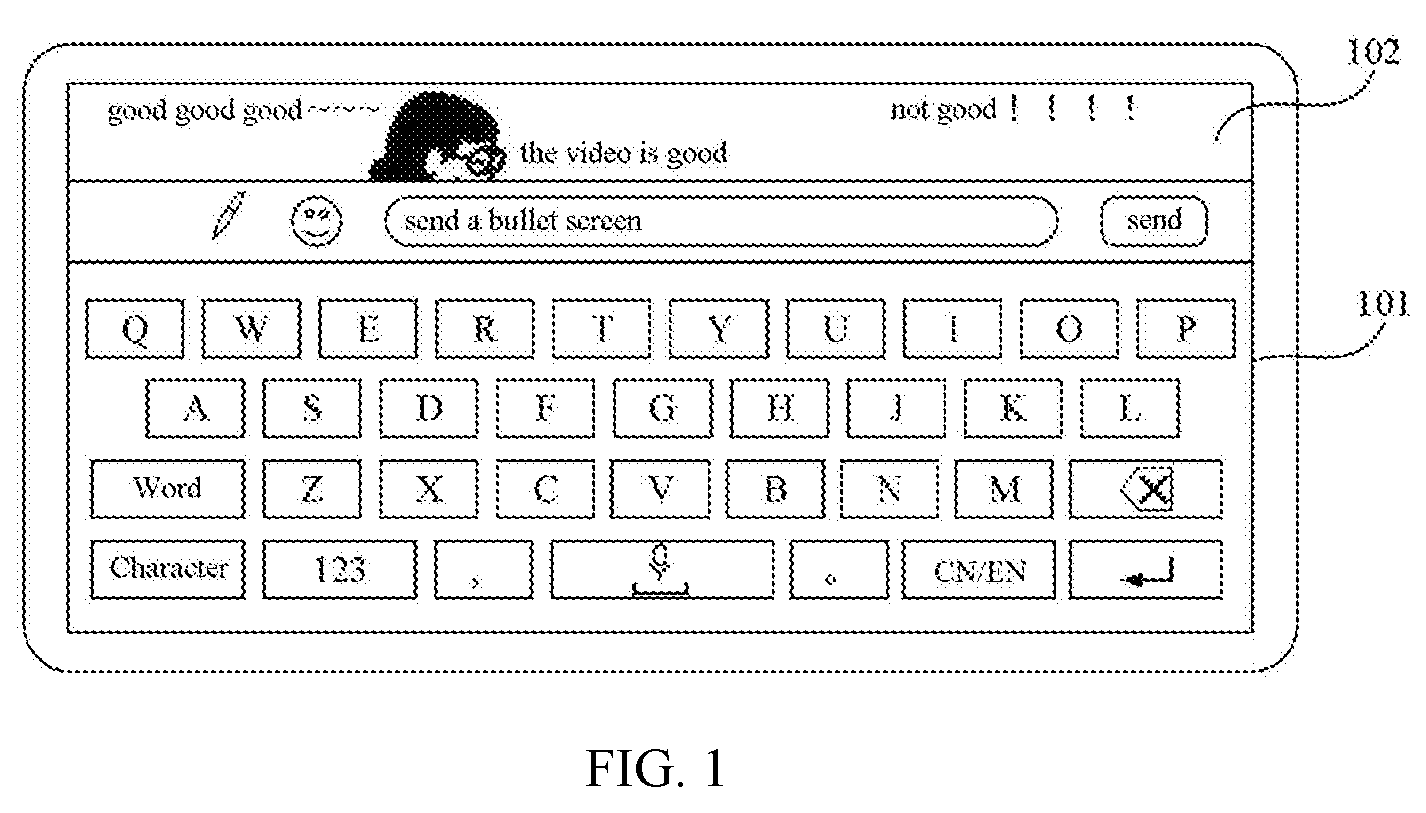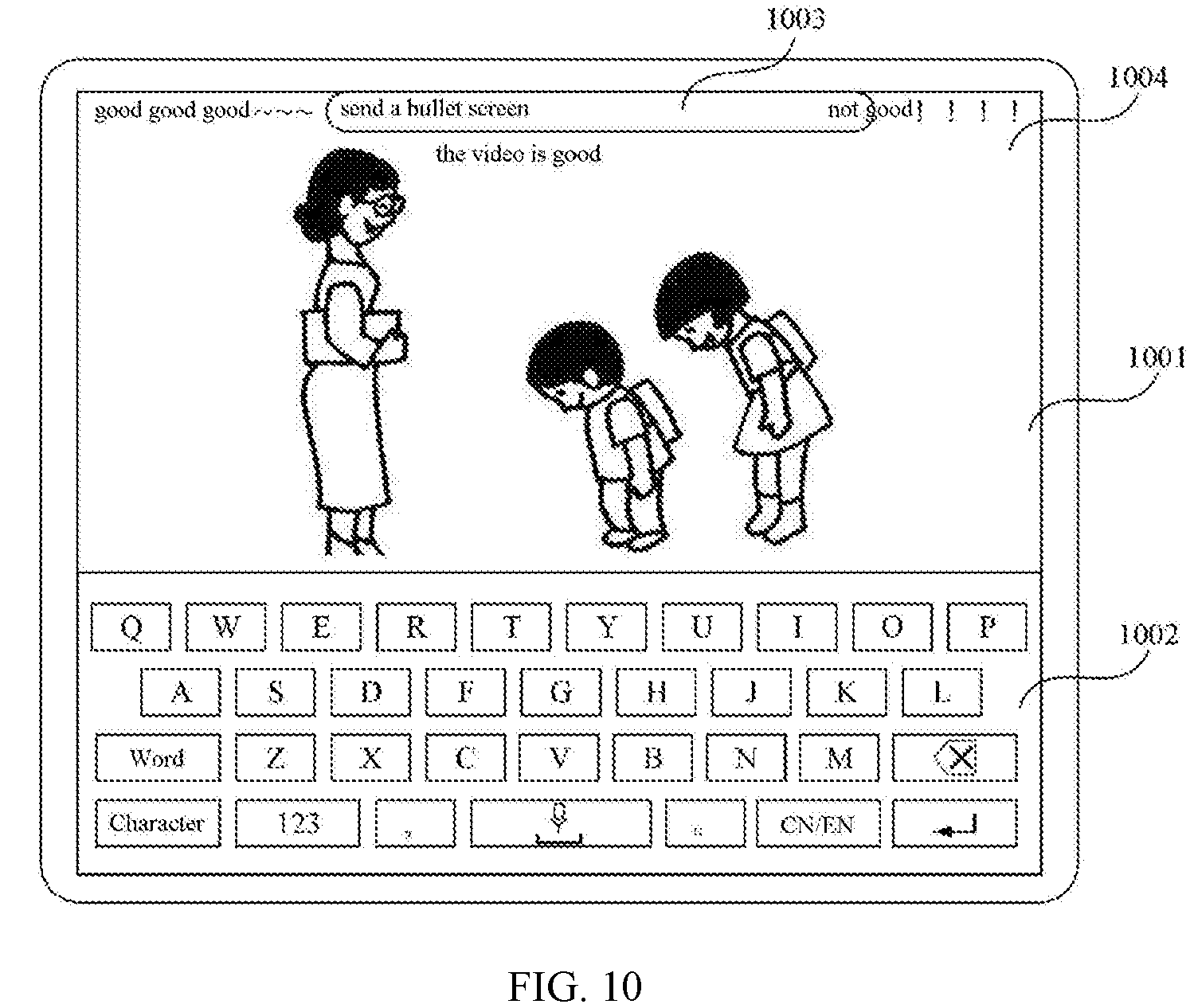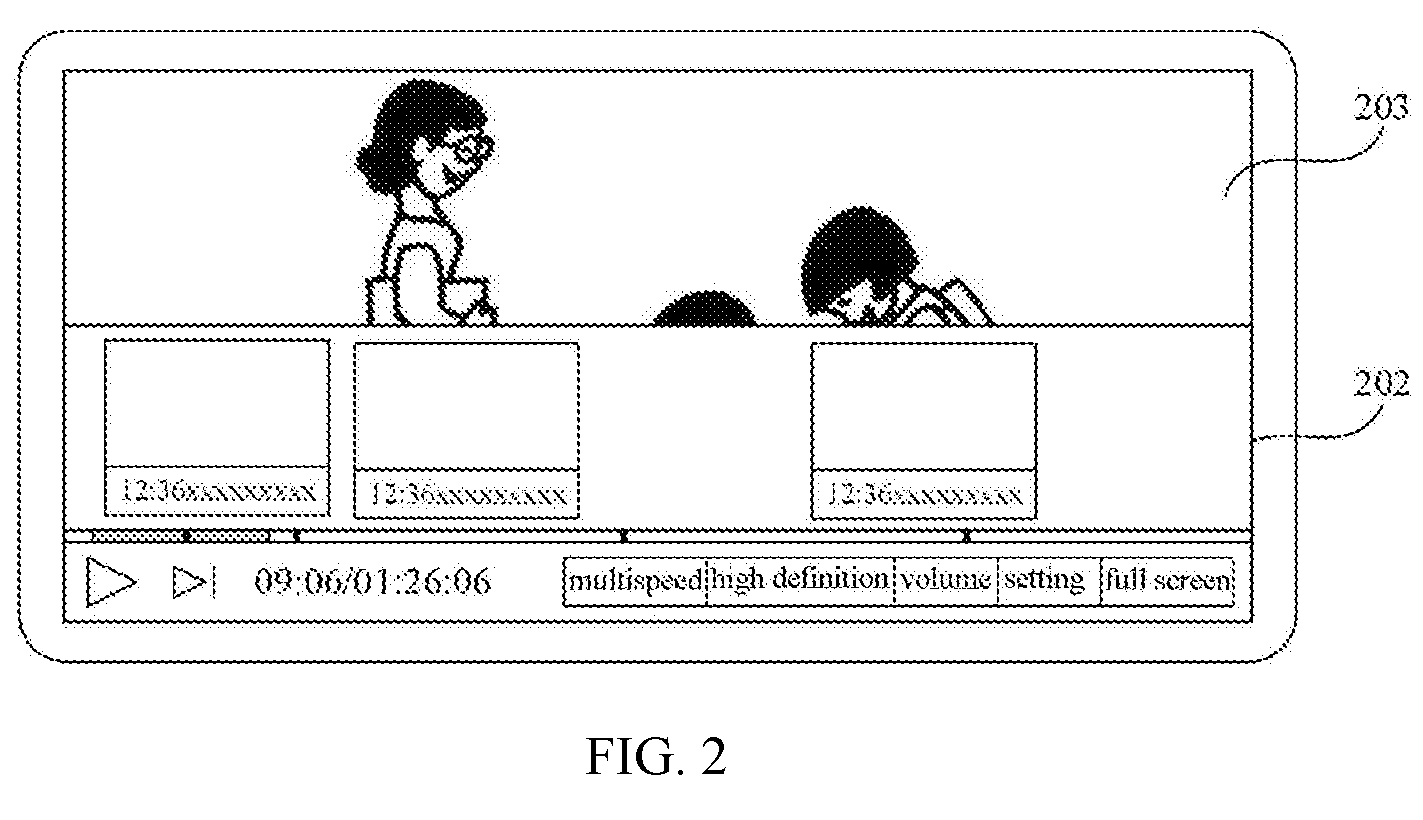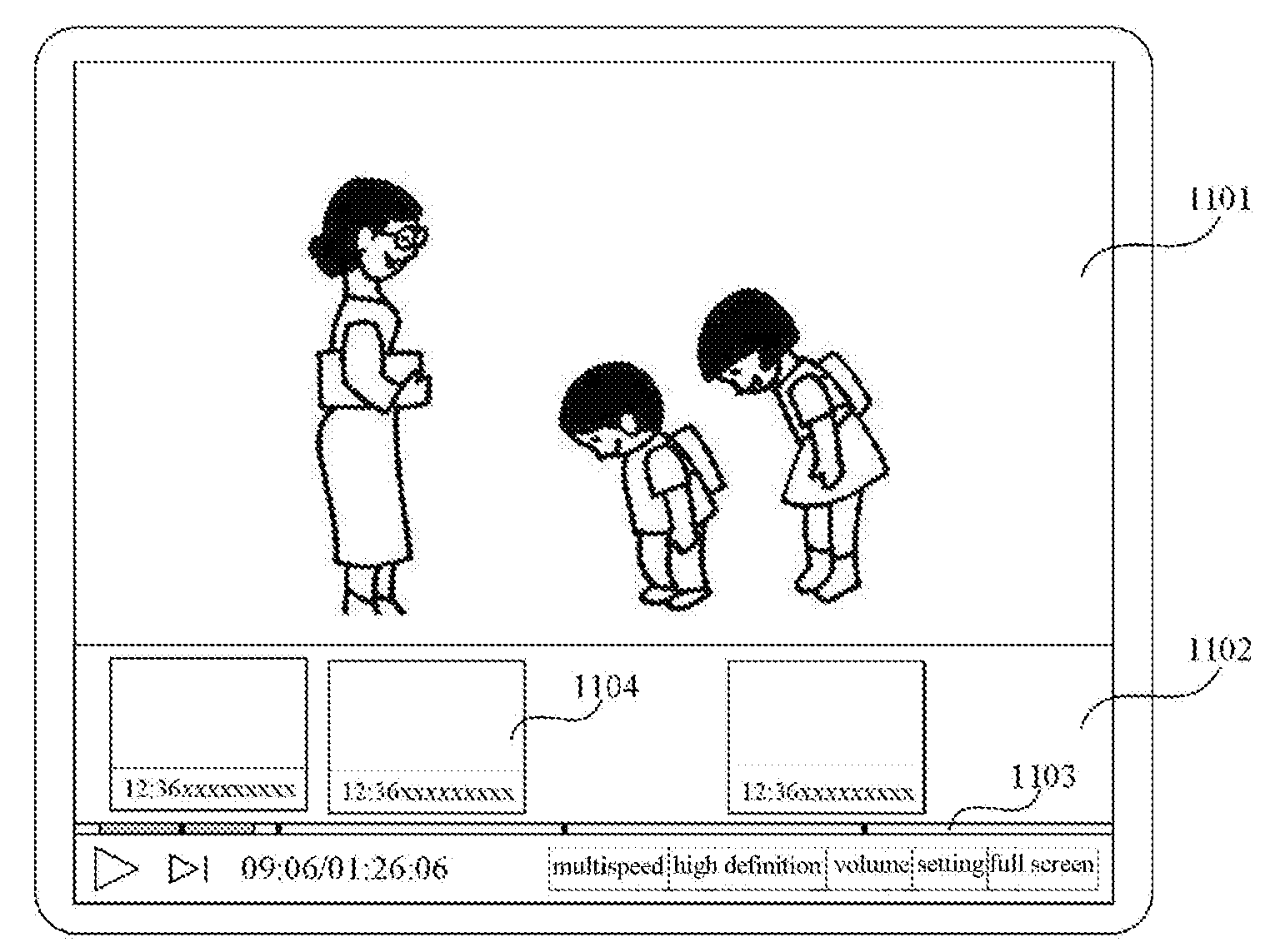 US Publication No. 20200195877 assigned to Xiaomi
Huawei's PCT patent publication No. WO2020118490, titled "Automatic Screen-splitting Method, Graphical User Interface, and Electronic Device" is focused on improving the multi-tasking experience of a user. The proposed method displays a user interface (UI) in a first mode (half-screen) when an application is launched while the device is folded. Upon unfolding with the application still active, the device changes the user interface into a second mode where the UI is displayed on the unfolded screen along with a shortcuts bar/pane which may include icons for other applications or functions. When a user selects any of the options on the shortcut bar, the device opens a second application and changes the user interface of the first application back to the first mode, thus allowing the second application to be displayed on the other half of the screen.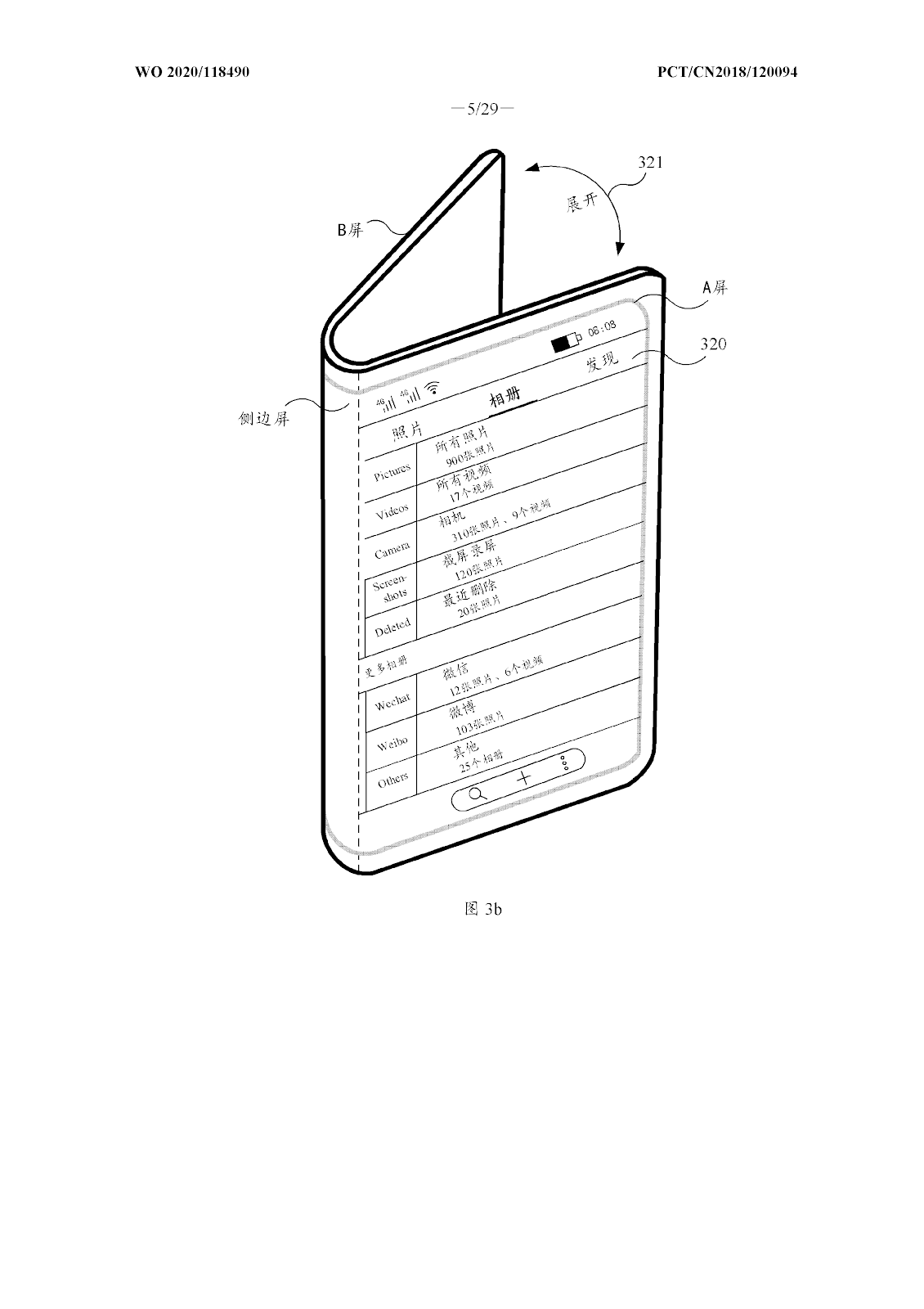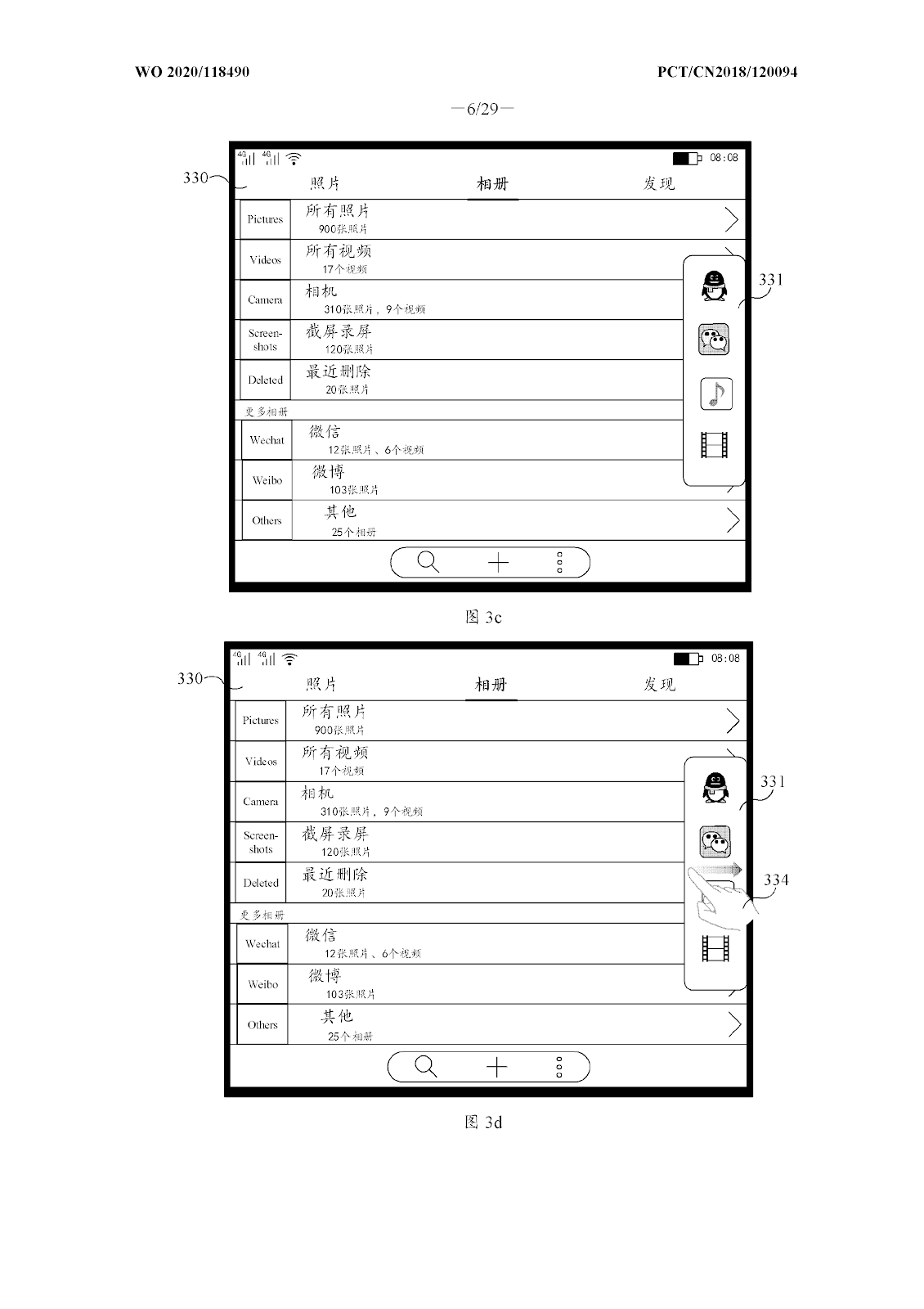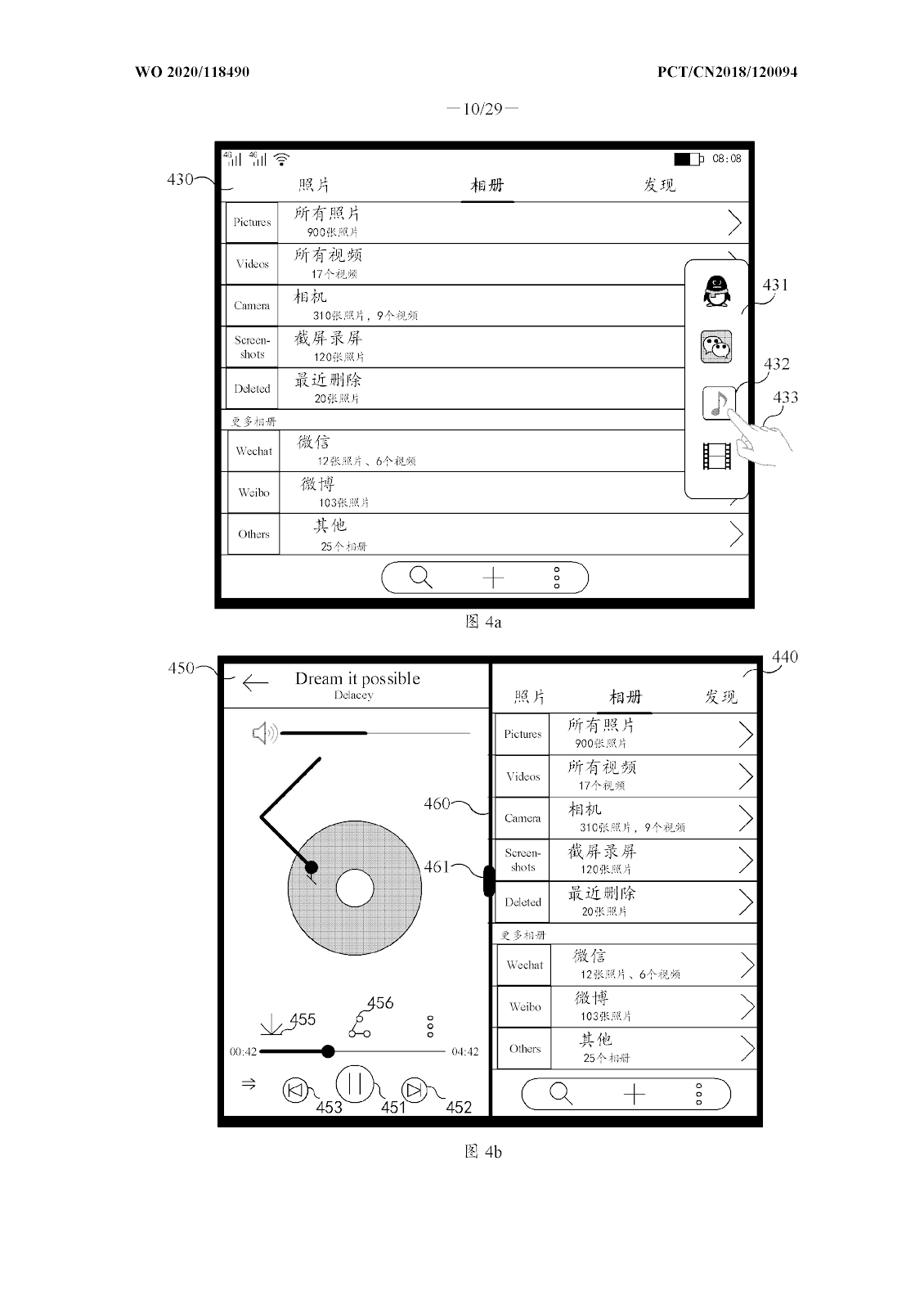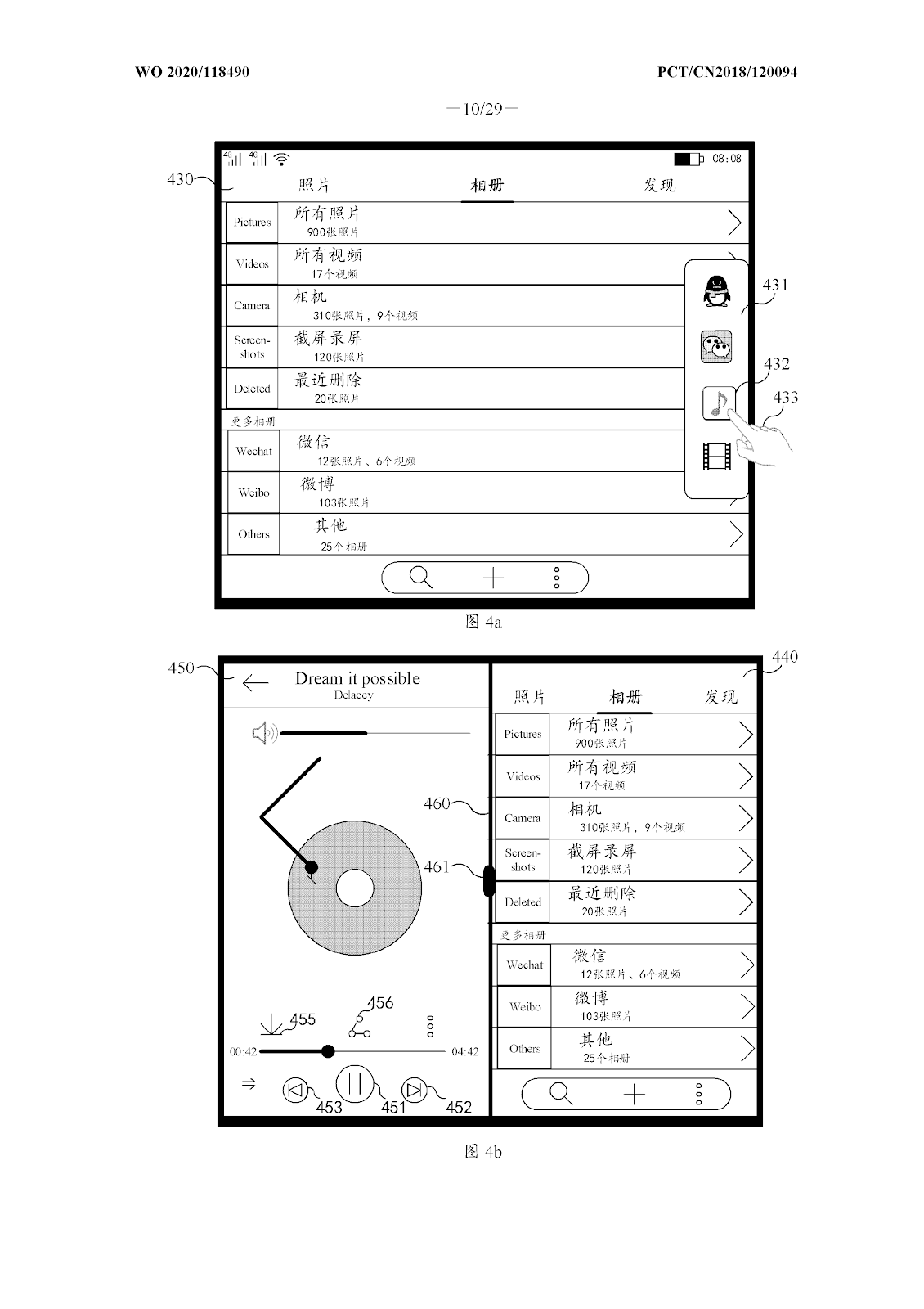 PCT Publication Number WO2020118490 assigned to Huawei