Last week, Becton, Dickinson and Company (BD) filed a case against Beckman Coulter (Beckman) before the California Southern District Court (3:21-cv-01173) over the alleged infringement of Sirigen's patents that are exclusively licensed to it. BD alleges that Sirigen's patents related to flow cytometry dyes are infringed by Beckman's recently launched "copycat polymer dye products". The SuperNova dye is sold as antibody-dye conjugates. It competes with BD's dyes for flow cytometry.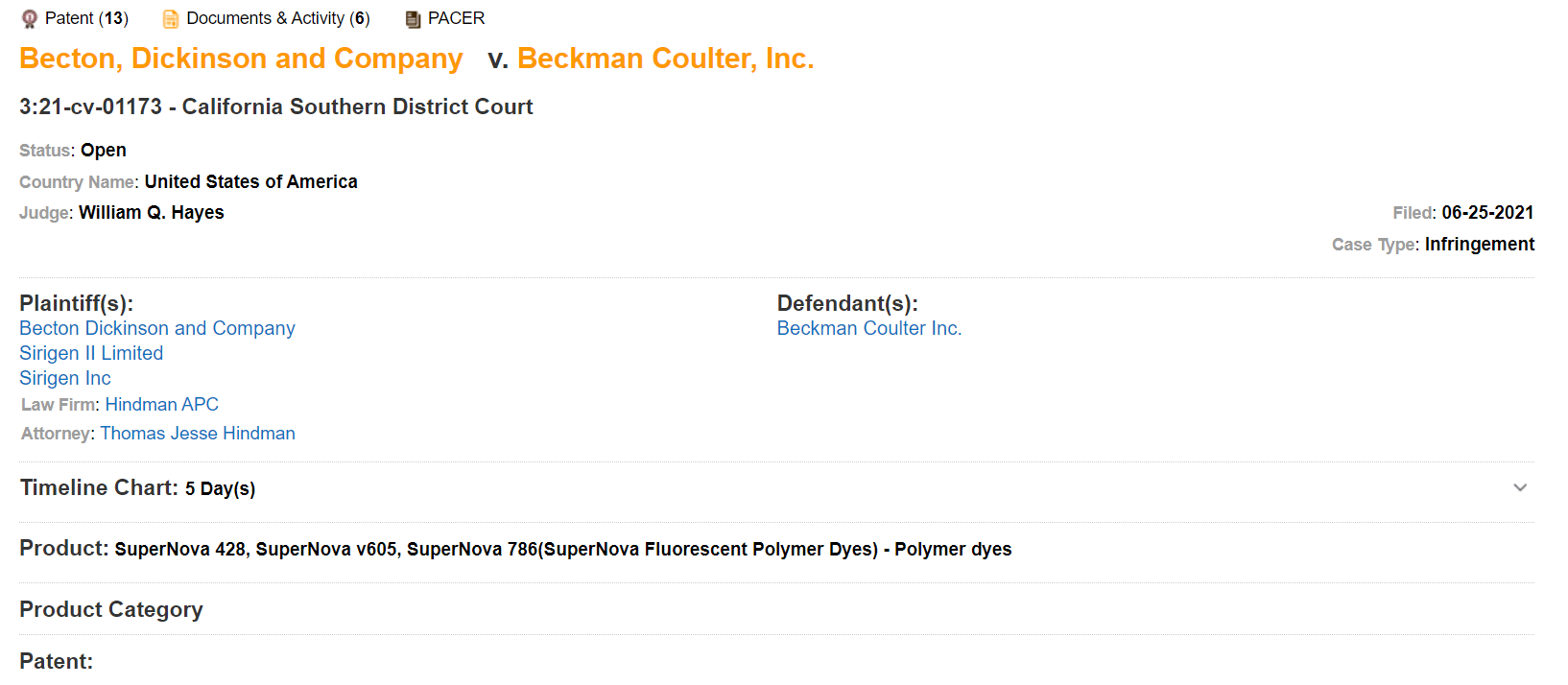 Source: MaxVal's Litigation Databank
The lawsuit follows BD's earlier action against Beckman before the Delaware District Court (1:21-cv-00833) over the alleged infringement of its patents related to flow cytometry. BD's complaint alleges that Beckman's cell sorter product line (CytoFLEX and CytoFLEX SRT) infringes on its patents.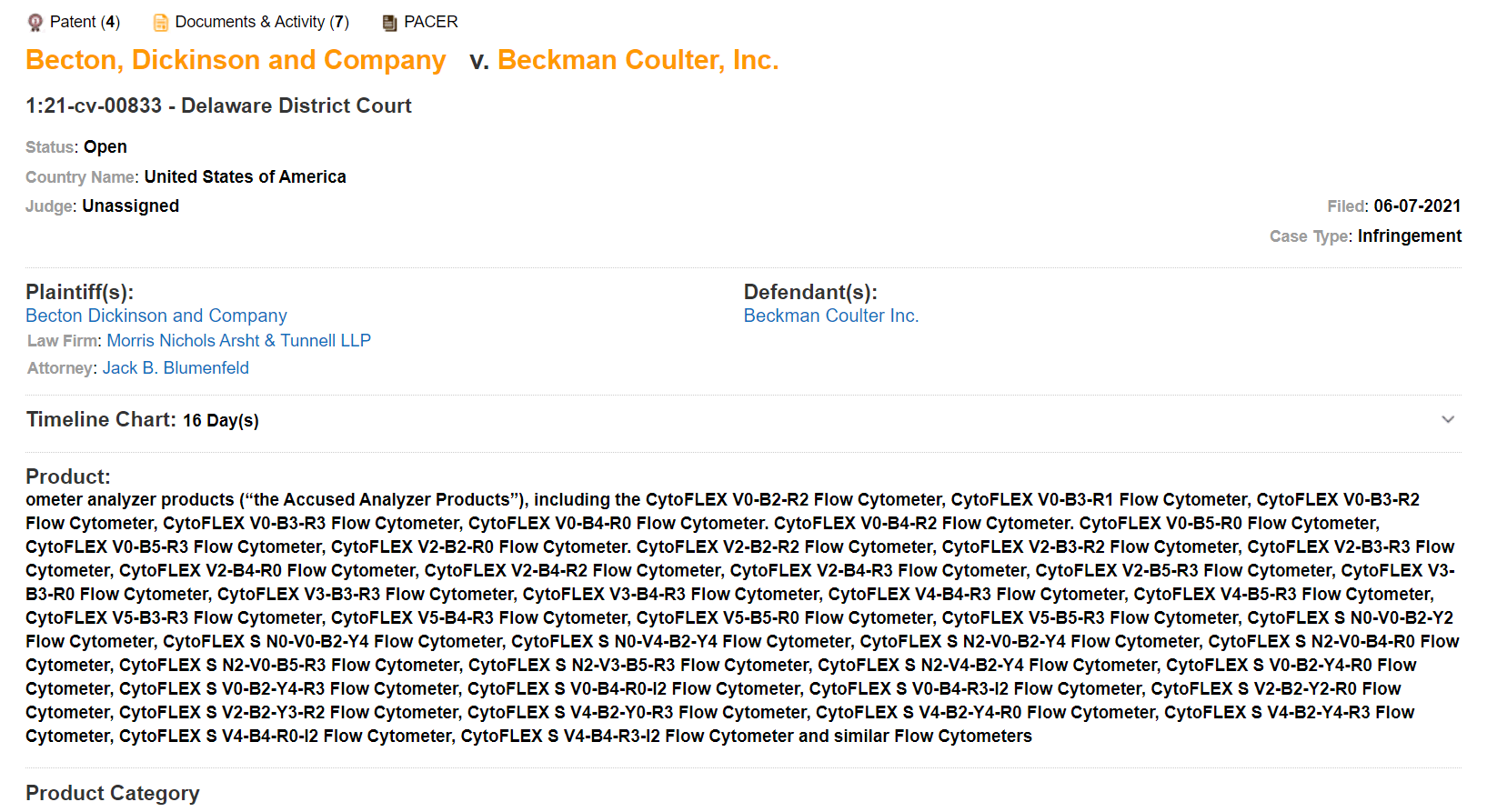 Source: MaxVal's Litigation Databank
BD is seeking a permanent injunction and triple damages for willful infringement. They are represented by Hindman PC and Foley Hoag LLP in the latest filing; and Morris Nichols Arsht & Tunnell and Quinn Emanuel Urquhart & Sullivan in the earlier filing.
Flow cytometry is a widely used laboratory method for multi-parameter analysis at a single-cell resolution. It is commonly used for defining cell types in a heterogeneous cell population, assessing isolated subpopulations of cells, and analyzing their surface or intracellular biomarker expression. Fluorescent dyes are used in flow cytometry to bind to specific antibodies, each of which binding to a specific protein for cellular analysis.
Both companies are pioneers in cell analysis and provide industry-standard commercial cell sorters, consumables, software and related services globally. Becton Dickinson, headquartered in New Jersey, offers its fluorescence-activated cell sorting (FACS) instruments through its Biosciences segment to universities, companies, hospitals, laboratories, clinics, etc. Beckman Coulter, a California-based company owned by Danaher, offers cytometers through its life sciences division.
The Sirigen patents asserted by BD in the latest complaint are U.S. Patent Nos. 8362193, 8455613, 8575303, 9139869, 9547008, 10094838, 10288620, 10302648, 10365285, 10458989, 10641775, 10955417, and 10962546.
The patents in the earlier lawsuit are U.S. Patent Nos. 6683314, 7129505, 7787197, and 7201875.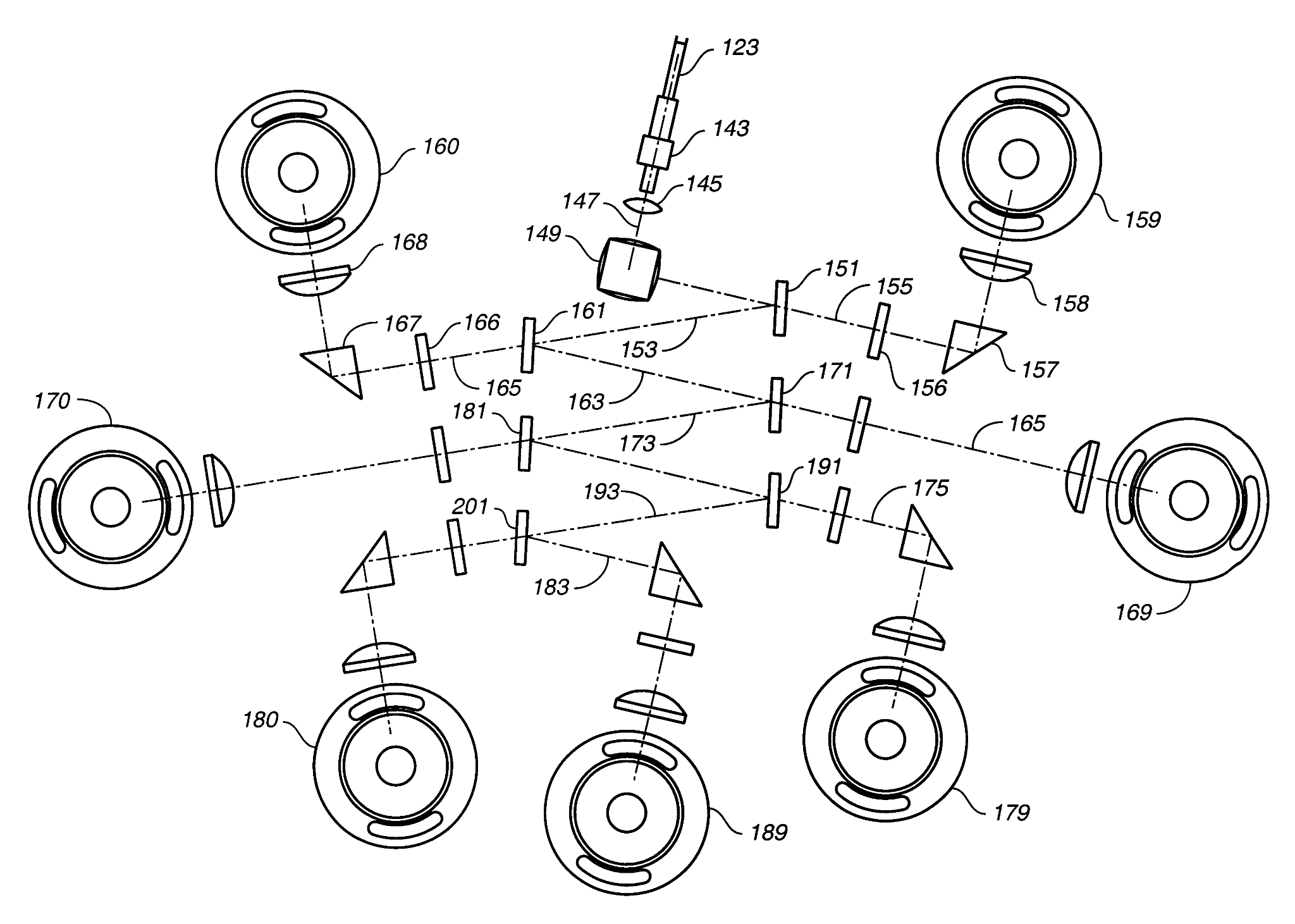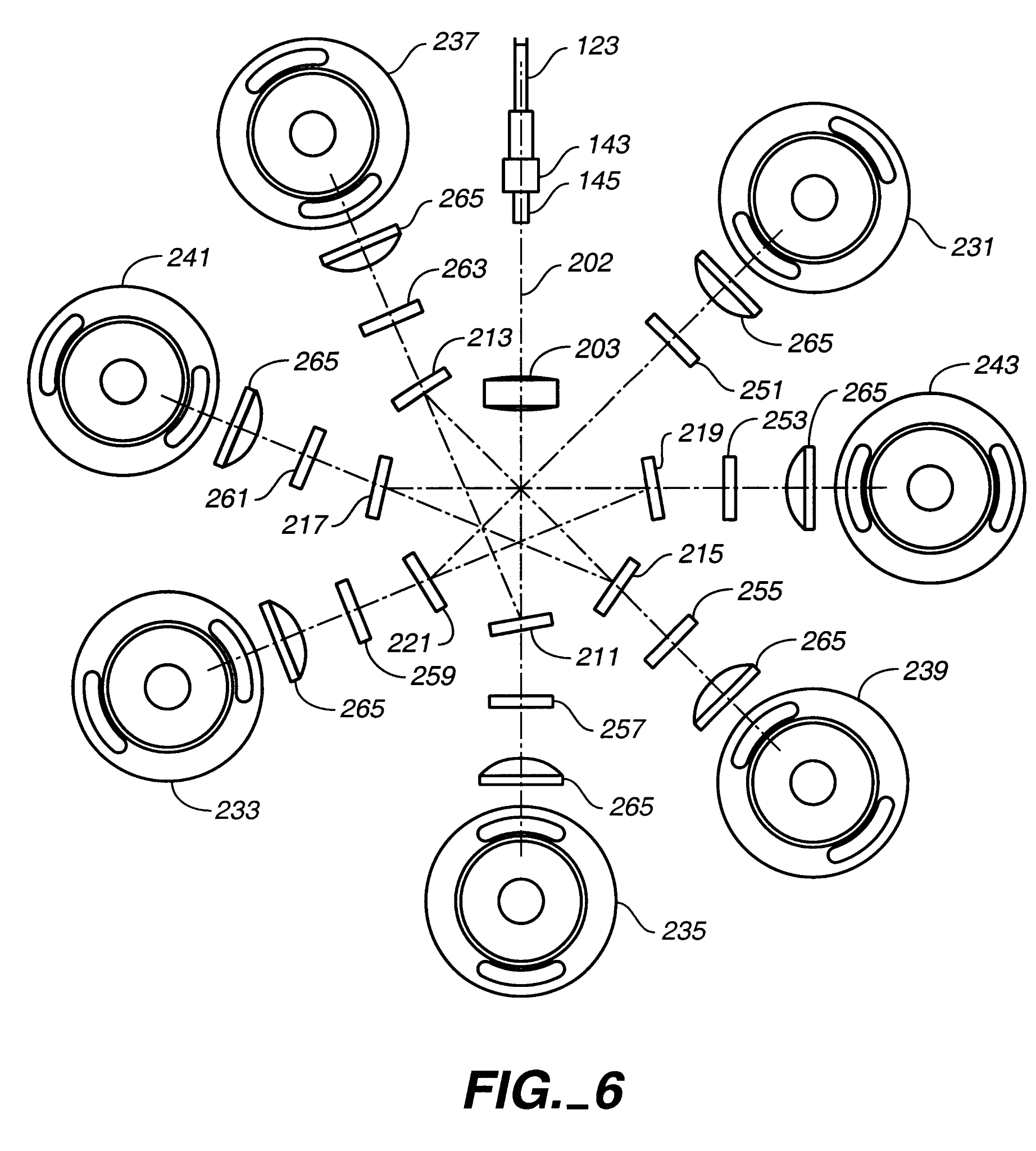 The '314 patent and its continuation '505 patent titled "Fluorescence Detection Instrument with Reflective Transfer Legs for Color Decimation" describe an optical instrument with multi-color lasers that stimulate scattering and cellular fluorescence due to autofluorescence or tags. The emitted light is collected, focused, reflected, and filtered, so that discrete wavelengths of light are detectable by the fiber array photodetectors (160, 170, 180, 189, 179, 169, 159) mounted in a compact polygonal arrangement decimating light from the single fiber (123).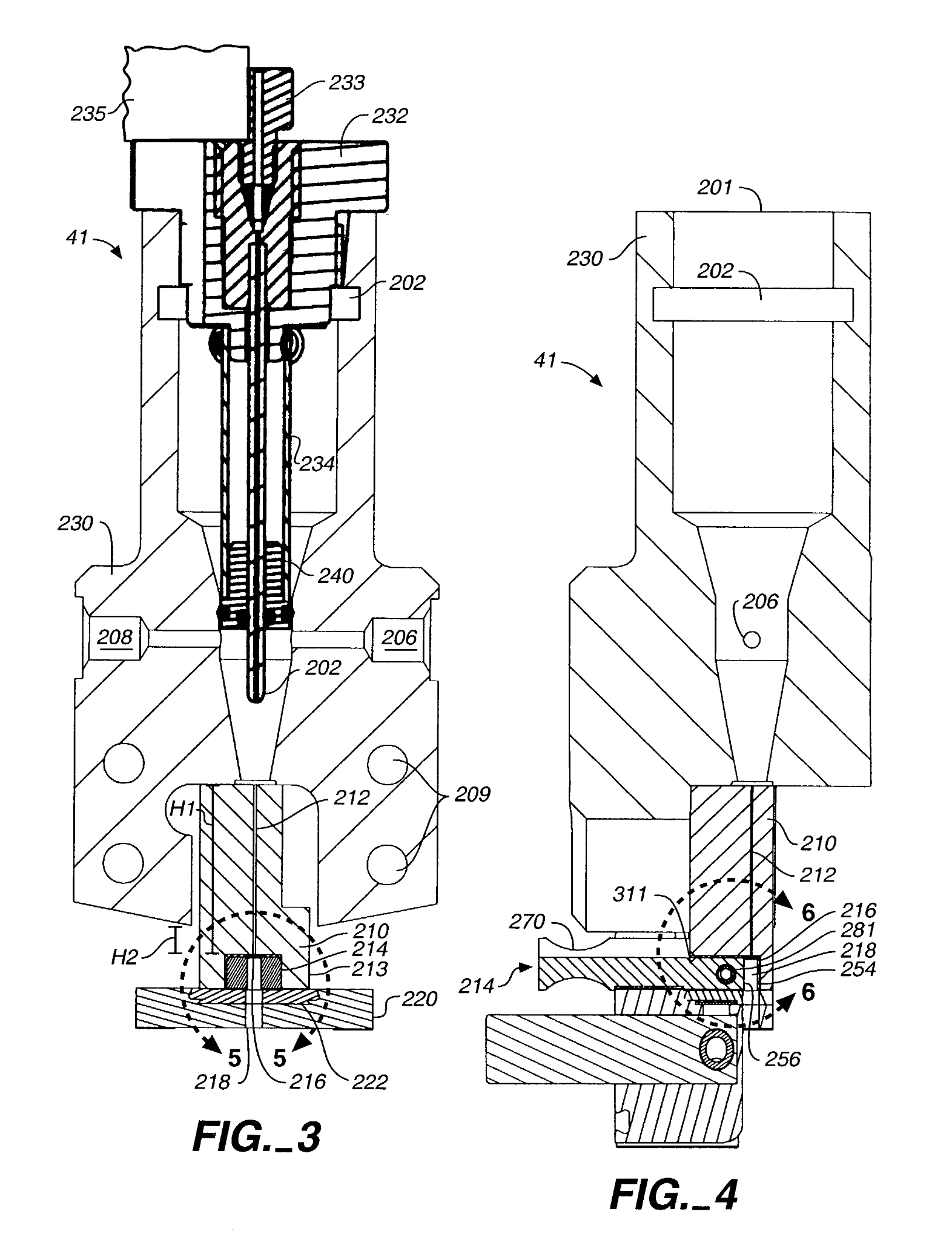 The '875 patent titled "Fixed Mounted Sorting Cuvette with User-Replaceable Nozzle" describes a flow cell with cell body (230), cuvette (210), nozzle key (214), flow cell base plate (220) and platform (222). The nozzle key is not fixed so that the nozzle (216) mounted on the key at the end of a flow channel is disposed on a removable substrate held at a registered location on a flow cell. Other elements including illumination optics, light collection optics, and the flow cell may then be positioned at fixed locations and as such, would not require subsequent periodic adjustment. The registered location for positioning the nozzle allows removal and replacement of the nozzle key with the nozzle subsequently positioned in the identical location.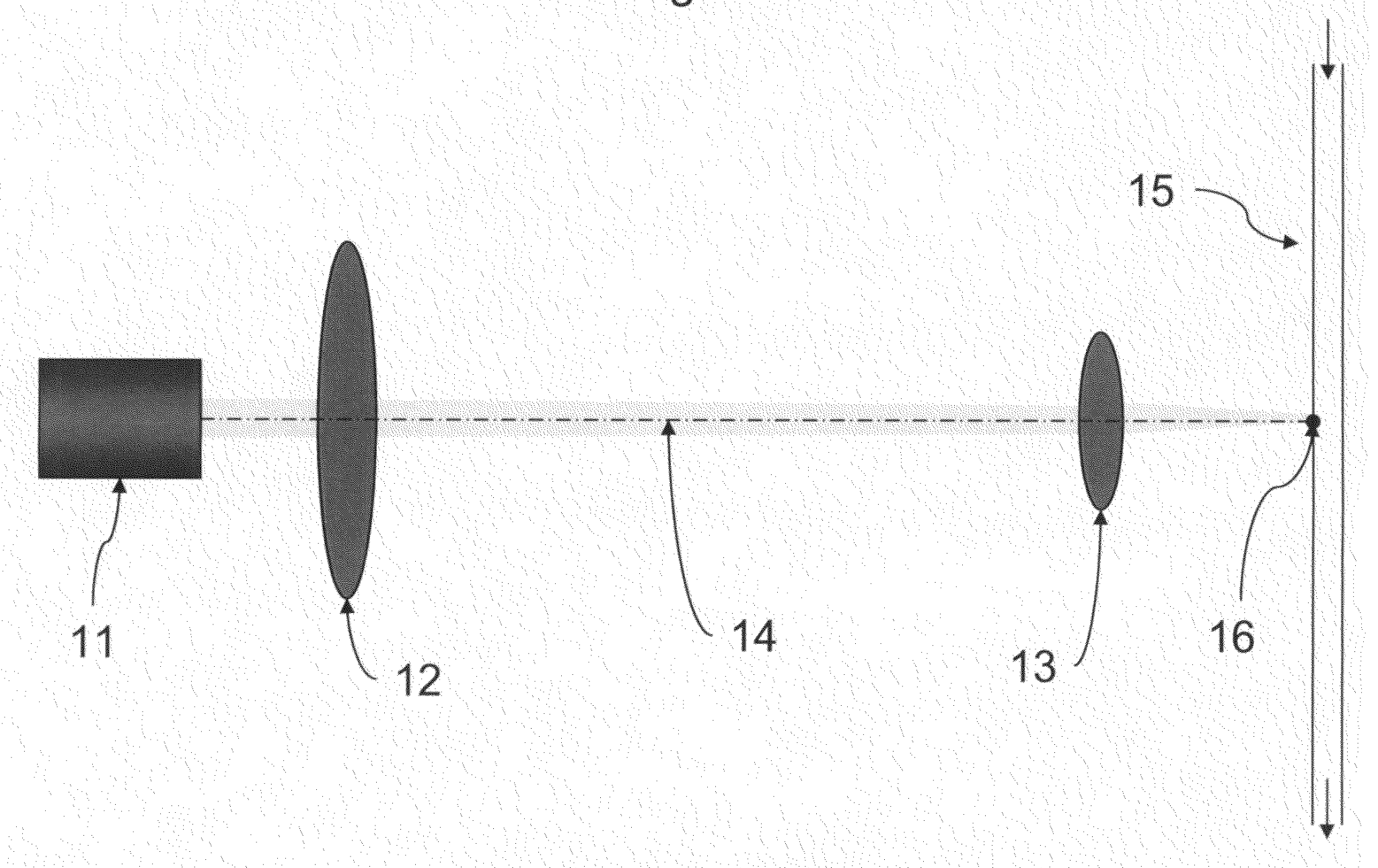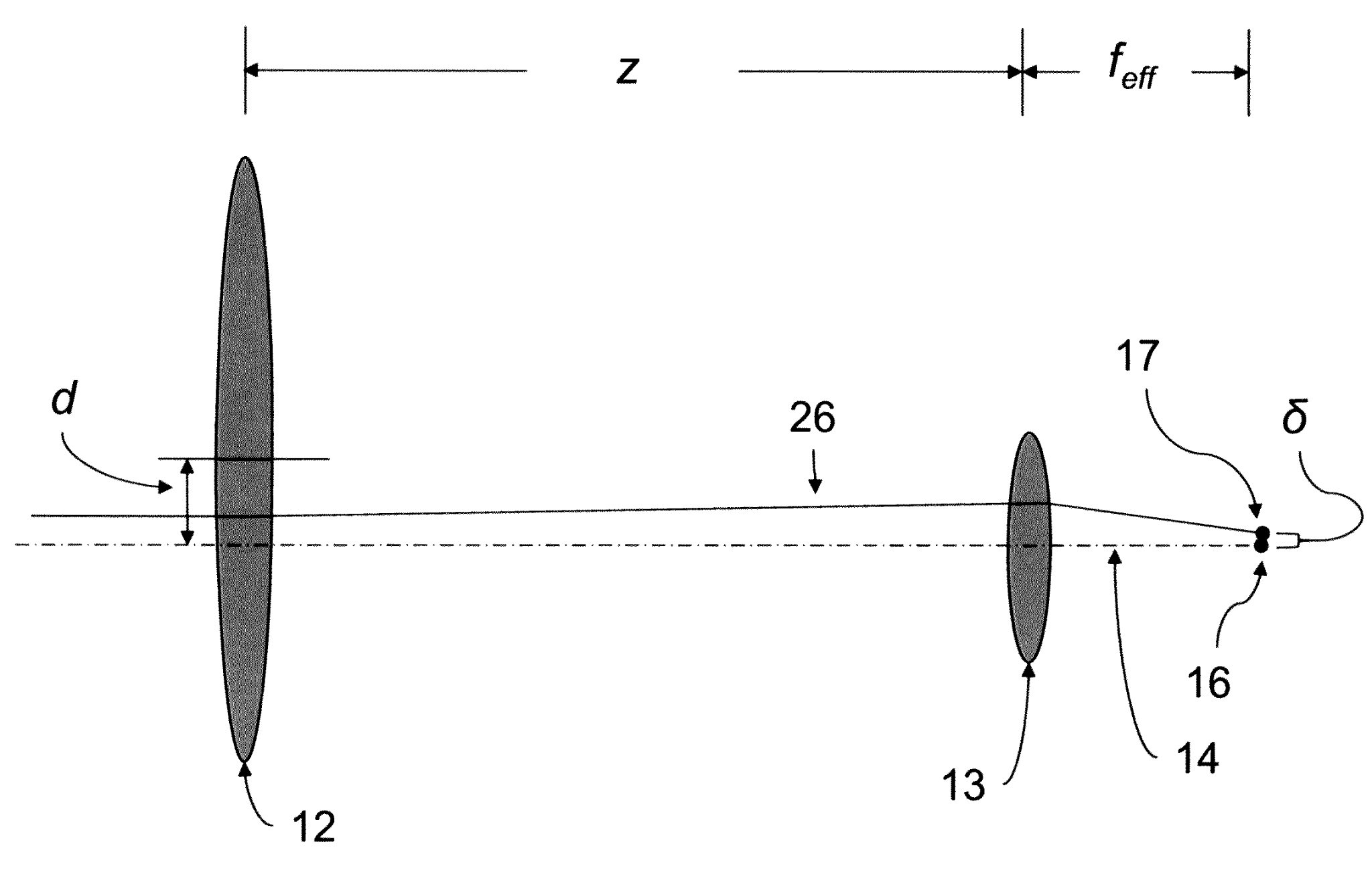 The '197 patent titled "Beam-Adjusting Optics" describes an optical analyzer having illumination optics that include a laser light source (11) adapted to emit a collimated, or approximately collimated, light beam, a focusing lens (13) that focuses the beam onto a focus spot (16) within a detection region, and beam-adjusting optics positioned in the light path between the light beam source and the focusing lens, which allow for precise positioning of the focus spot within the detection region. The beam-adjusting optics of the present invention comprise at least one movable focusing lens (12), mounted in a positioning device that allows repositioning of the lens in a plane perpendicular to the light path.
The '197 patent lists Dr. Yong Qin Chen as the sole inventor. Dr. Chen went on to start a China-based company, Xitogen Technologies Inc., which was later acquired by Beckman Coulter Life Sciences in 2014. Dr. Chen subsequently served as Chief Technical Officer at Beckman Coulter from 2014 through 2019. The '197, '505 and '314 patents were also previously cited in the information disclosure statements (IDS) of the U.S. Patent No. 9746412 assigned to Iris International that also lists Dr. Chen as the sole inventor. The same '412 patent also features in Beckman's product markings for the CytoFlex line of cell sorters as pointed out in the Plaintiff's complaint.
Know more about Search services including rush validity/invalidity searches.