In a complaint filed before the Texas Eastern District Court, Bell Semiconductor alleges that Texas Instruments (TI) infringes on nine of its patents.
Bell Semiconductor (Bell Semic) is a Delaware limited liability company with a patent portfolio that originated from Bell Labs and other entities. The suit was filed allegedly following failed attempts by Bell Semic and TI to reach a licensing agreement. Bell Semic is represented by Skiermont Derby LLP.
TI is a global semiconductor designer and manufacturer. Its semiconductor devices, integrated circuits, and related products are incorporated in several end products, such as power and display drivers for LCD and OLED displays, mmWave sensors used in automotive and industrial settings, digital signal processors and high-performance microcontrollers.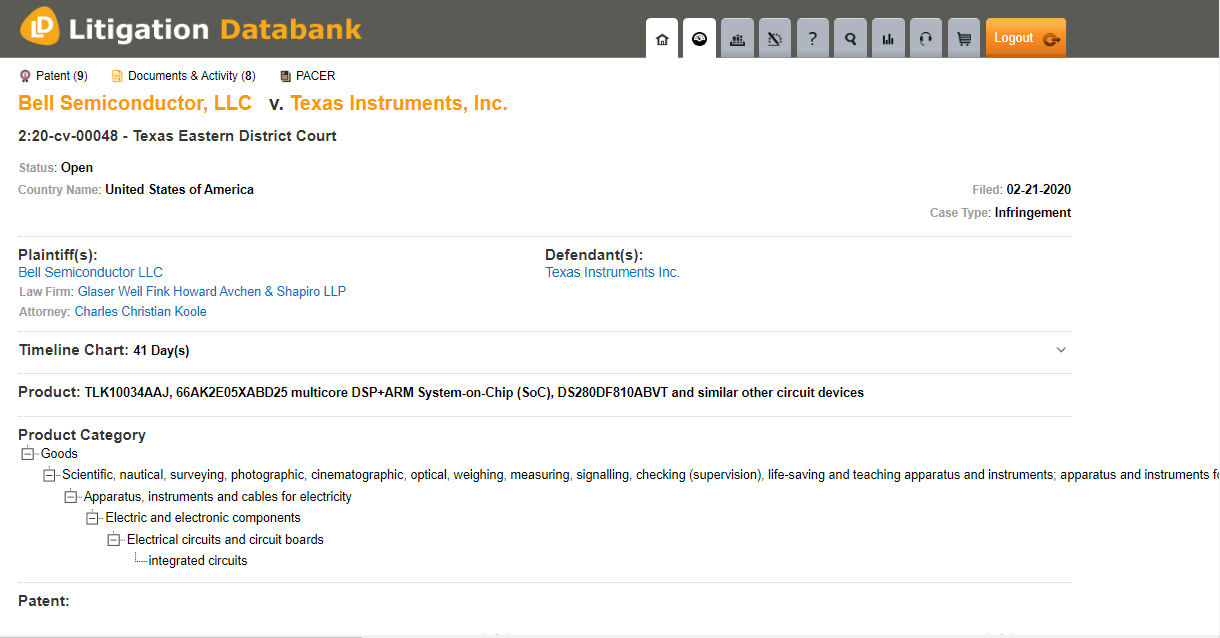 Source: MaxVal's Litigation Databank
A wide variety of products are invoked in the complaint. Examples include TI's DRV2624 haptic motor driver for the Google Pixel 2, and TI's TPS65912 power management device used in the Magic Leap 1 headset.
Bell Semic's asserted patents include United States Patent Nos. 8,049,340; 8,288,269; 7,566,964; 6,281,129; 6,596,639; 6,879,046; 6,707,132; 6,544,907; and 6,492,712.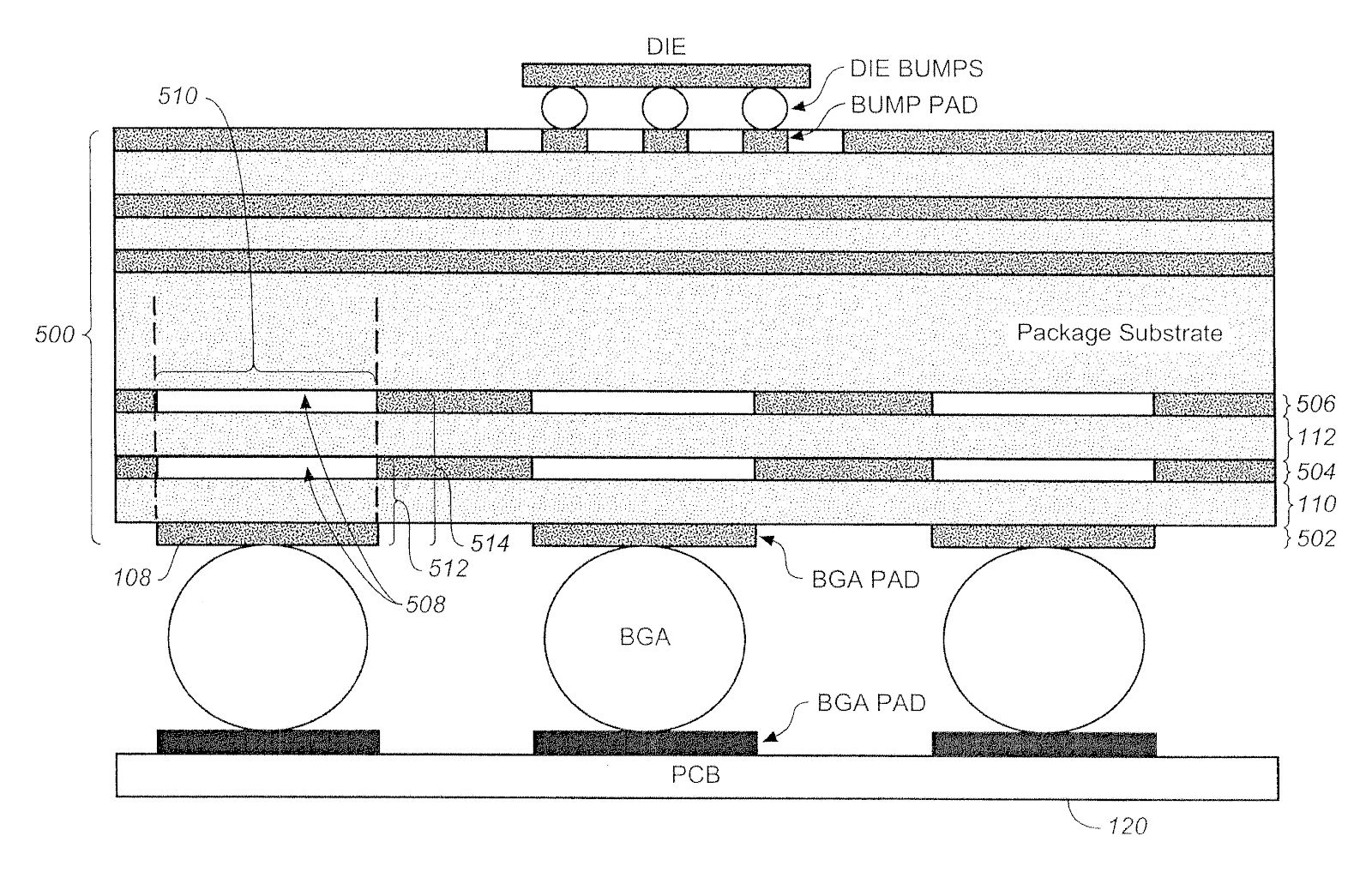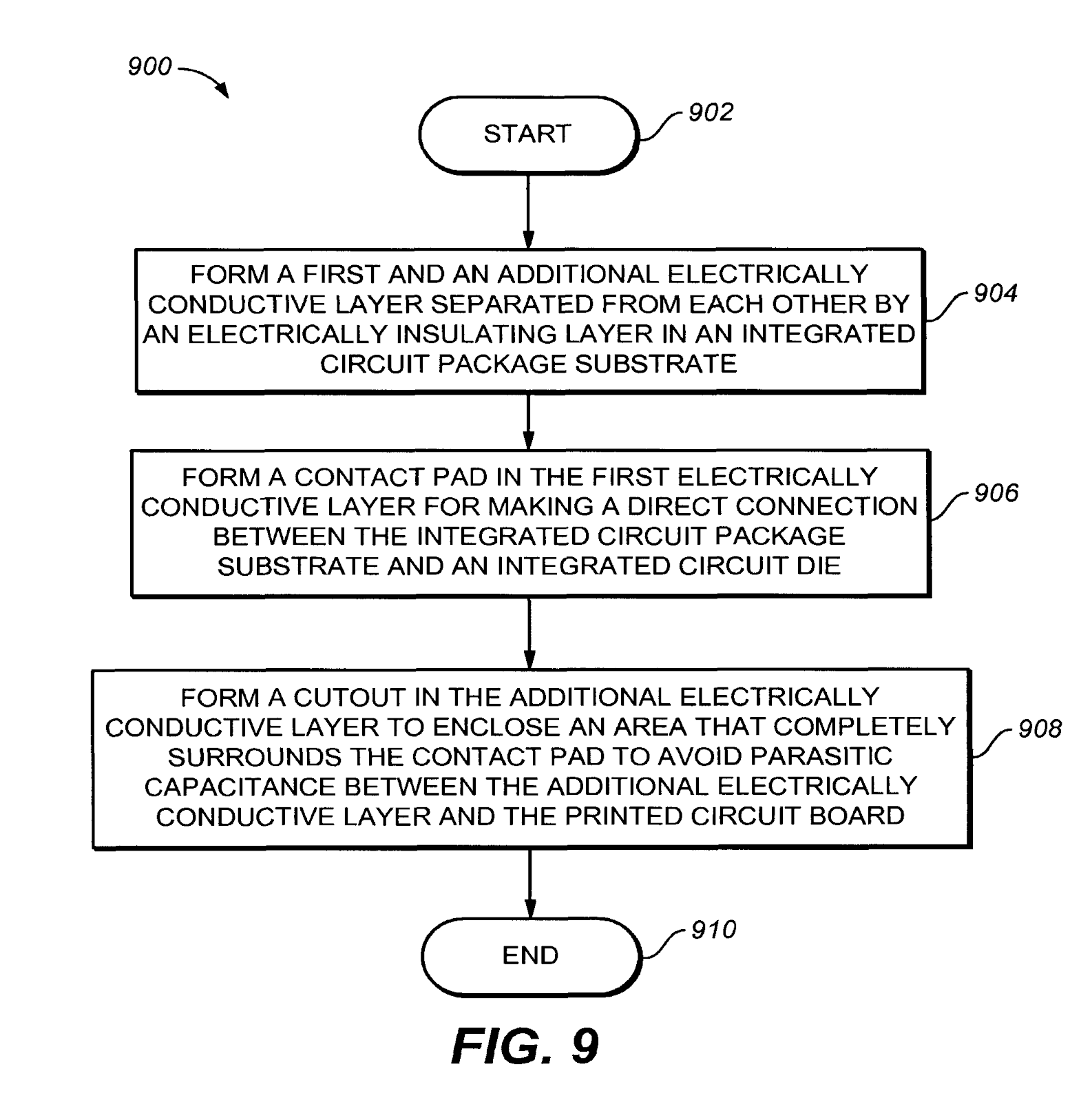 US Patent Nos. 8,049,340 and 8,288,269 relating to devices and methods for avoiding parasitic capacitance in an integrated circuit package
A quick inspection of both parties' US patent filings reveals a 10-fold difference in their patent portfolios. Bell Semic's patents/patent publications were cited in about 3% of TI's portfolio. TI's patents/patent publications were cited in about 27% of Bell Semic's portfolio. Both parties have a significant number of patents relating broadly to semiconductor devices. Bell Semic has also filed three other active suits involving one or more of the same patent asserted in this action against NXP Semiconductors, Renesas Electronics and Integrated Device Technology. Texas Instruments is listed as a defendant in four other active cases filed by Nippon Telegraph and Telephone Corp, Bicameral, Far North Patents and Vantage Micro.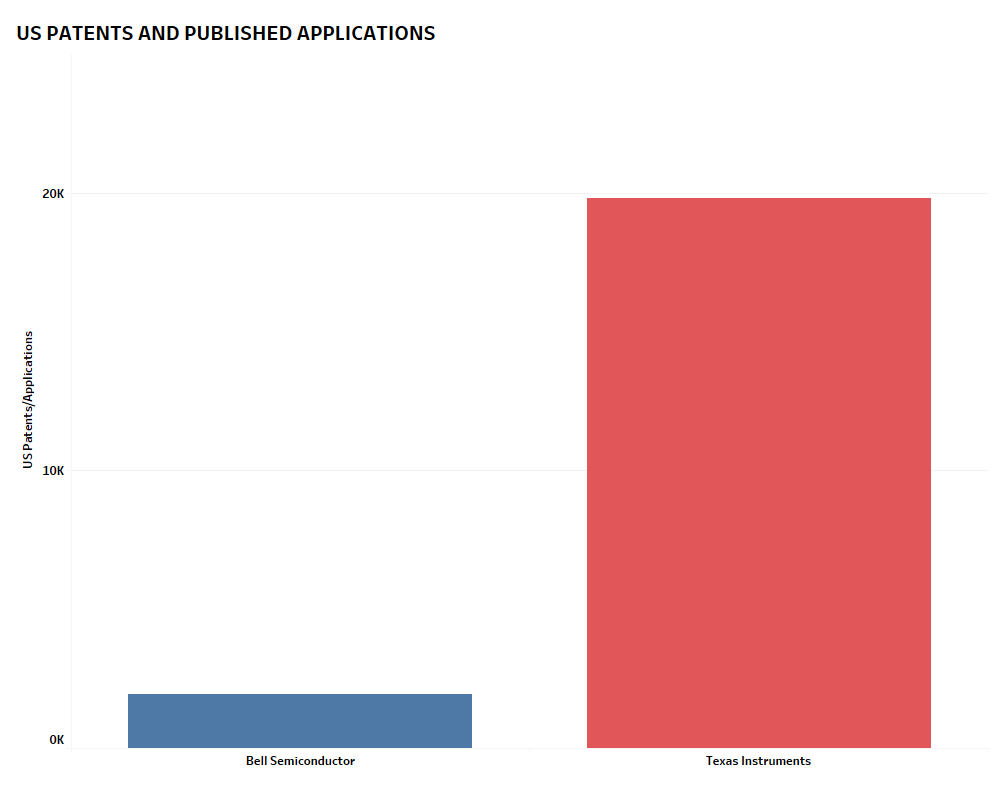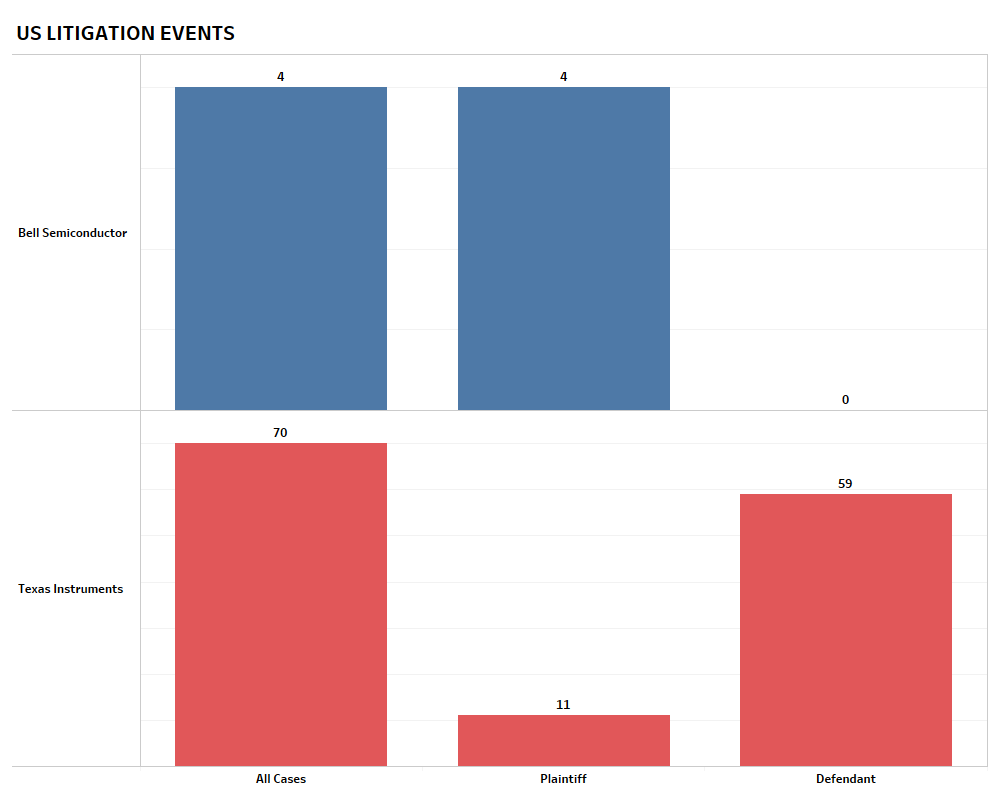 Comparison of US Patents and Litigation
Assertion of patents relating to semiconductor devices and fab processes requires a highly-detailed and time-sensitive analysis to show infringement, or a lack thereof. Please contact us for custom claim charts, Evidence-of-Use (EOU) reports and Infringement Analysis. To know more about MaxVal's Validity/Invalidity services, please click here.
Let us know what you'd like to see in our next blog/webinar. Take the Reader Poll