Abbvie has strategically fended off competitors from introducing a Humira biosimilar in the USA until now.
In its latest filing against Alvotech, the Icelandic biosimilar manufacturer, Abbvie, alleges patent infringement by Alvotech's biosimilar candidate, AVT02. The case (1:21-cv-02899) filed before the Illinois Northern District Court on May 28, 2021, alleges Alvotech drug product infringes on 58 of Abbvie's patents. Abbvie is represented by Latham & Watkins and Finnegan, Henderson, Farabow, Garrett & Dunner. The first action from Abbvie was a complaint filed in the same venue on March 24, 2021, for alleged trade secret theft by an ex-employee working for Alvotech. Abbvie had also previously filed a suit against Alvotech at the same venue on April 27, 2021 (1:21-cv-02258) alleging infringement of 4 of its patents.
The latest filing comes in response to Alvotech USA's filing dated May 11, 2021, seeking a declaratory judgment action against Abbvie. This case is currently pending before the Virginia Eastern District Court (2:21-cv-00265).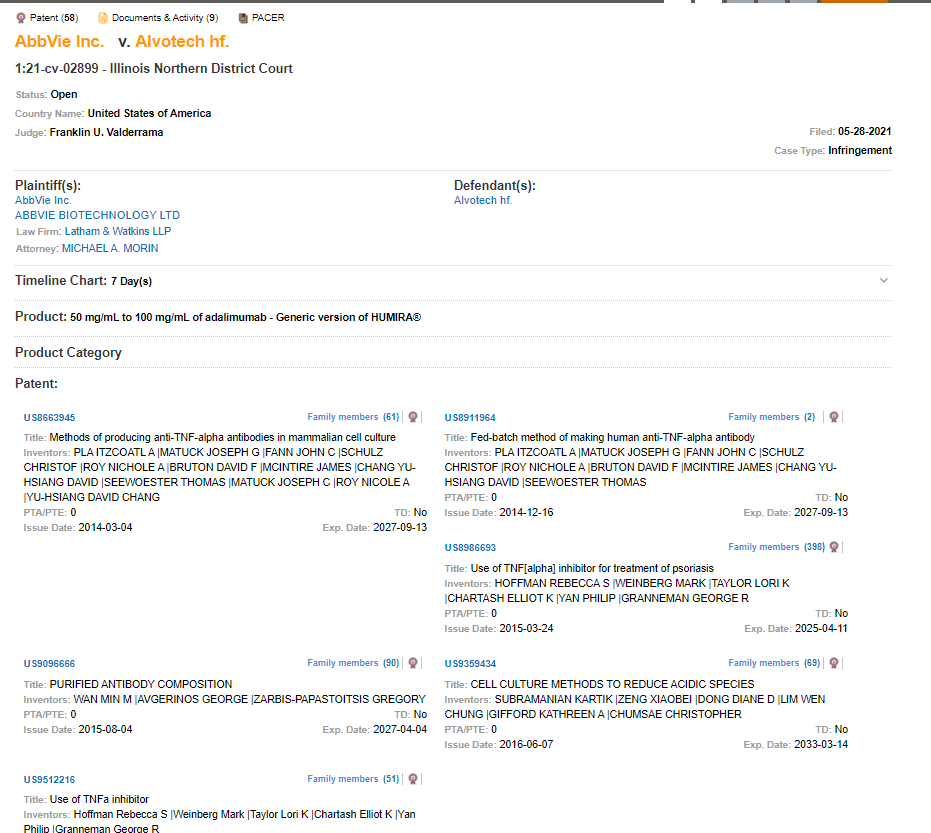 Source: MaxVal's Litigation Databank
Humira has been consistently positioned as the best-selling medicine in recent times. It is expected to generate more than $15 billion in sales this year. The drug is approved for use in multiple inflammatory conditions including rheumatoid arthritis and Crohn's disease. Its active ingredient, adalimumab, is a fully human antibody that targets human Tumor Necrosis Factor Alpha (TNF-α).
Humira has been the target of many biosimilar manufacturers in recent times. The trigger for such biosimilar suits is an abbreviated biologic license application (aBLA) filed before the FDA. It is governed by the Biosimilar Price Competition and Innovation Act of 2009 ("BPCIA"). Alvotech USA filed its aBLA application for FDA review on November 19, 2020. The resulting "patent dance" between Alvotech and Abbvie resulted in exchanges of confidential information including Abbvie's patents. Alvotech selected 4 of 62 Abbvie identified patents for the first round of litigation. Abbvie has asserted the remaining 58 patents in the most recent filing.
The much-discussed Humira patent estate is made of more than 100 patents covering various aspects such as treatment, administration, formulation, manufacturing process, and associated devices. It should be noted that AbbVie's life cycle extension strategies for Humira go beyond patent litigation.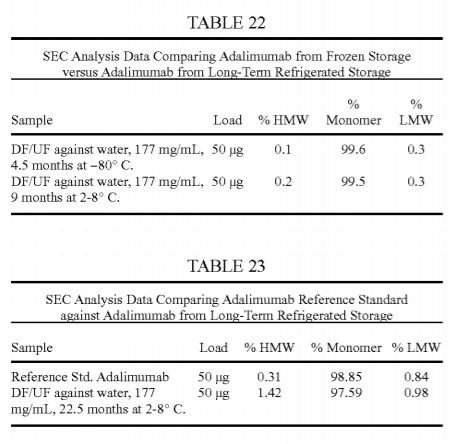 US9085619B2, titled "Anti-TNF Antibody Formulations" and US8420081B2, titled "Antibody Formulations and Methods of Making Same" each describe aqueous formulations with high-protein concentration for preparing antibodies including adalimumab.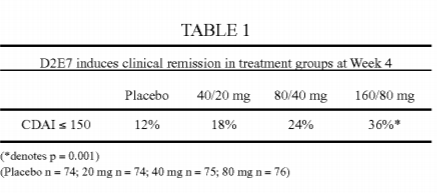 US8961973B2 titled "Multiple-Variable Dose Regimen for Treating TNFα-Related Disorders" describes a multiple-variable dose method for inducing clinical remission of Crohn's disease. Where adalimumab is administered as a first induction dose of 160 mg and a second treatment dose of 80 mg with a two-week gap.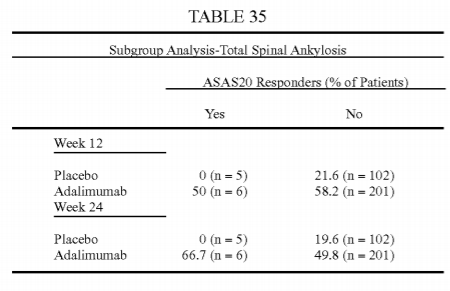 US8926975B2 titled "Method of Treating Ankylosing Spondylitis" describes a method of treating ankylosing spondylitis (AS), a common inflammatory rheumatic disease that produces progressive spinal stiffness and restriction of mobility. The subjects may have inadequate responses to NSAIDs. Patients are administered 40 mg of an isolated human anti-TNFα antibody including adalimumab every other week.
| | | | |
| --- | --- | --- | --- |
| Company | Drug | FDA Approval Date | U.S. Launch Date |
| Amgen | Amjevita | Sep-2016 | Jan-2023 |
| Merck/Samsung Bioepis | Hadlima | Jul-2019 | Jun-2023 |
| Boehringer Ingelheim | Cyltezo | Aug-2017 | Jul-2023 |
| Mylan | Hulio | Jul-2020 | Jul-2023 |
| Novartis/Sandoz | Hyrimoz | Oct-2018 | Sep-2023 |
| Pfizer | Abrilada | Nov-2019 | Nov-2023 |
Alvotech's AVT02 is a high-concentration adalimumab formulation similar to Abbvie's 100mg/ml citrate-free product. There are other lower concentration adalimumab biosimilars approved for sale in the United States. However, none of them will be marketed before 2023 due to out-of-court settlements. For instance, Amgen settled with Abbvie in 2018 delaying its biosimilar entry in the US until 2023. Alvotech is expecting an FDA approval for AVT02 in Q4 2021. It remains to be seen if Alvotech can successfully launch its biosimilar ahead of others in the face of Abbvie's patent infringement suits.
Download the full list of Abbvie asserted patents here.