Bioprinting a tissue works much like regular 3D printing, at least in principle. In reality, the technology is complex due to the need for functional biological components that can mimic a tissue. Several commercial bioprinters are currently available in the market. These devices typically work based on an extrusion process utilizing hydrogels (or bio-inks) made of cells. Bioprinting offers the potential to test new drugs and cosmetics thereby reducing the need for animal testing. It may also lead to the generation of ready-made tissues and organs for surgery and transplants in the future.
On June 7, 2021, Cellink filed a patent infringement suit against Organovo before the Delaware District Court (1:21-cv-00832). Cellink's complaint was filed under closed seal due to the existence of an earlier non-disclosure agreement (NDA) between Cellink and Organovo.
San Diego-based Organovo, established in 2007, is one of the well-recognized players in the 3D printing industry. Organovo's offerings revolve around its NovoGen bioprinting platform for drug development services.
The Swedish bioprinting company, Cellink, was established in 2016 and has emerged as one of the leaders in this niche field. In addition to hardware products, the company offers bio-inks and consumables needed for 3D bioprinting.
The complaint also names two US entities Cellink had acquired recently: MatTek Corporation and Visikol Inc. MatTek, founded by MIT professors in 1985, focuses on in-vitro technologies used for testing pharmaceuticals, cosmetic and personal care products. Visikol, born out of Rutgers University in 2012, is a contract research organization offering 3D cell culture, 3D tissue imaging, and digital pathology services.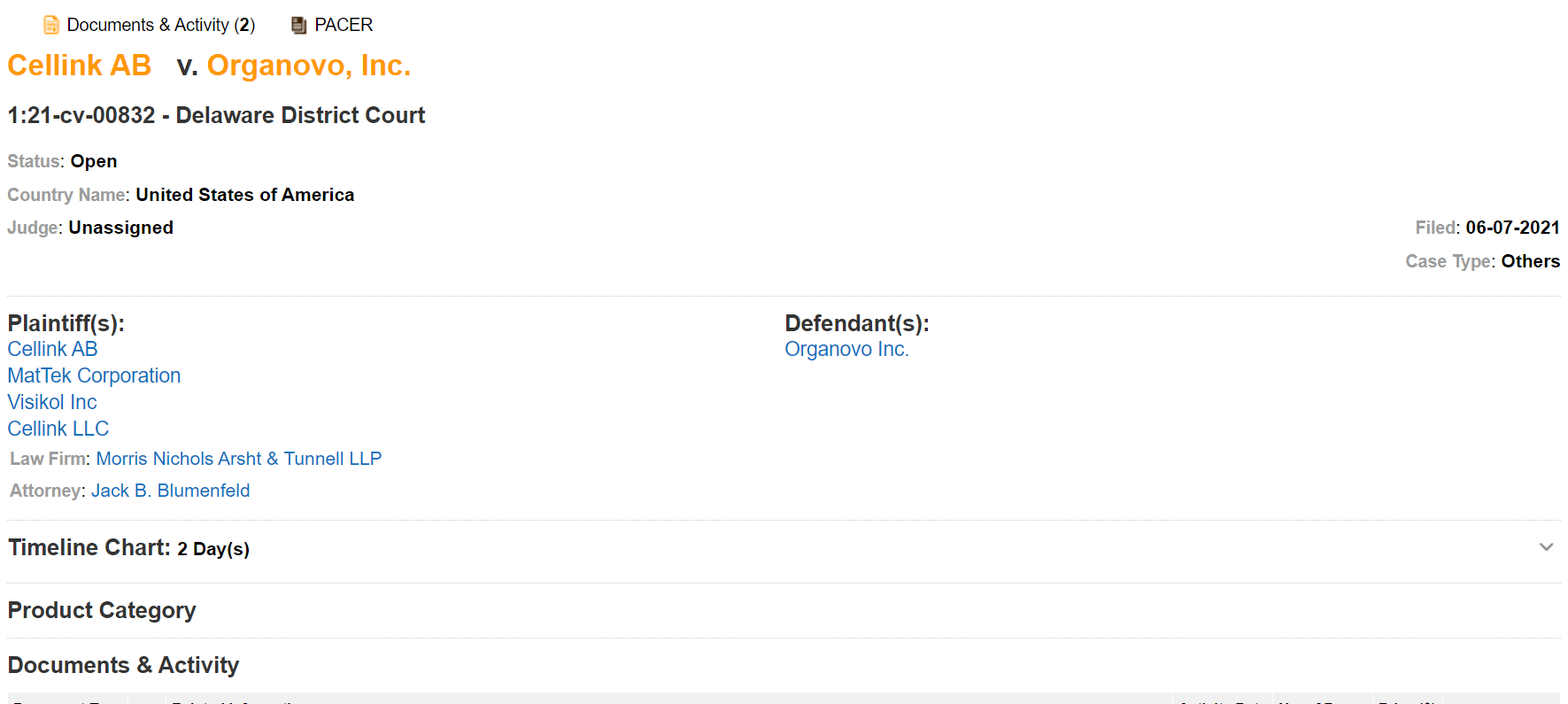 Source: MaxVal's Litigation Databank
The patents in the suit include Organovo's patents: US9149952B2, US9855369B2, US8931880B2, US9227339B2, US9315043B2, Clemson University's US7051654B2, and University of Missouri/Medical University of South Carolina's US9752116B2. Each of these patents involves bioprinting technology.
Cellink also filed a petition before the USPTO Patent Trial and Appeal Board (PTAB) to institute IPR proceedings against claims 1-11 of U.S. Patent No. 9,149,952 and claims 1-15 of U.S. Patent No. 9,855,369 on June 7, 2021 (IPR2021-01049 and IPR2021-01050).
Cellink is represented by Morris, Nichols, Arsht & Tunnell, and Ropes & Gray in the proceedings.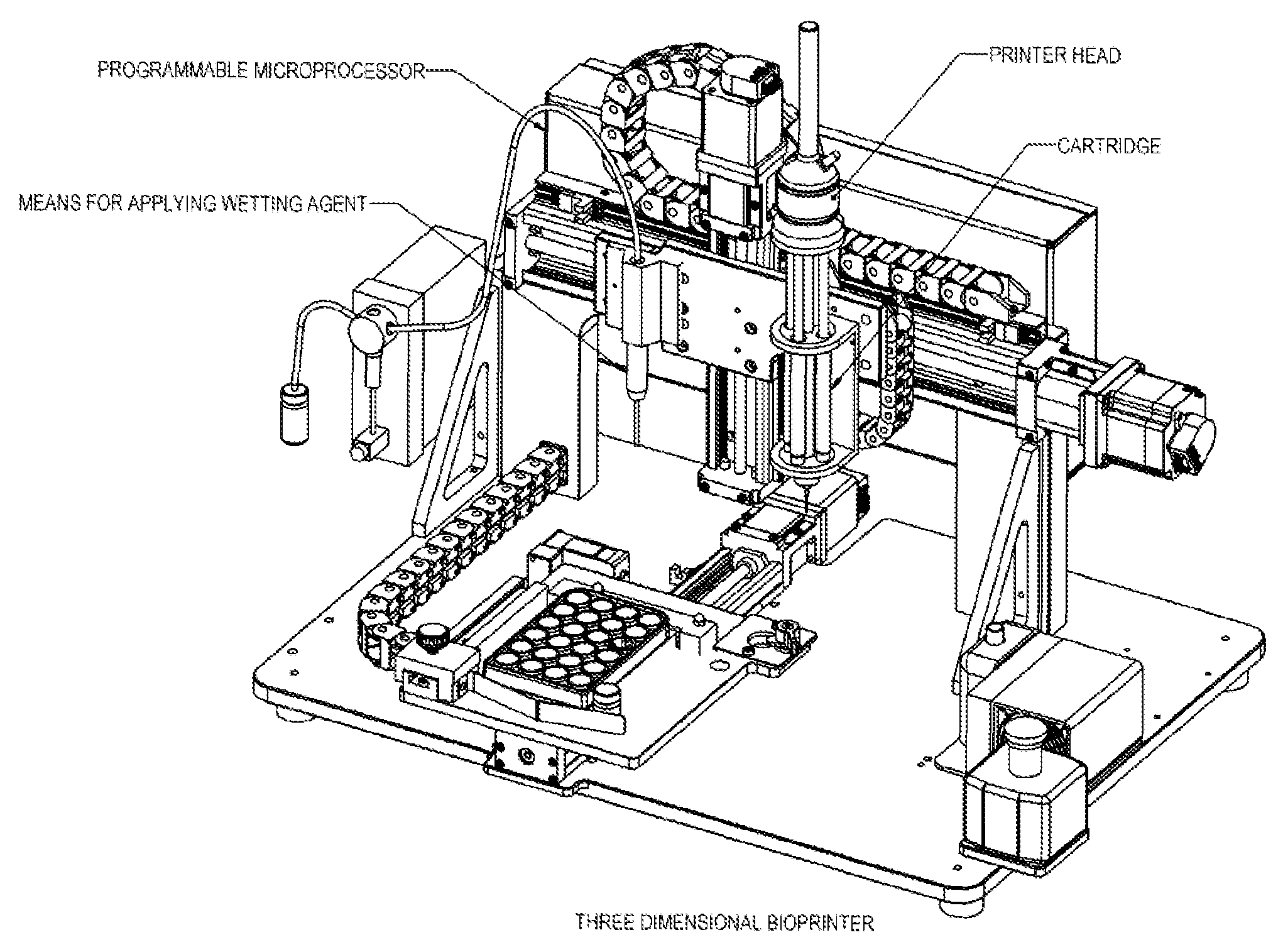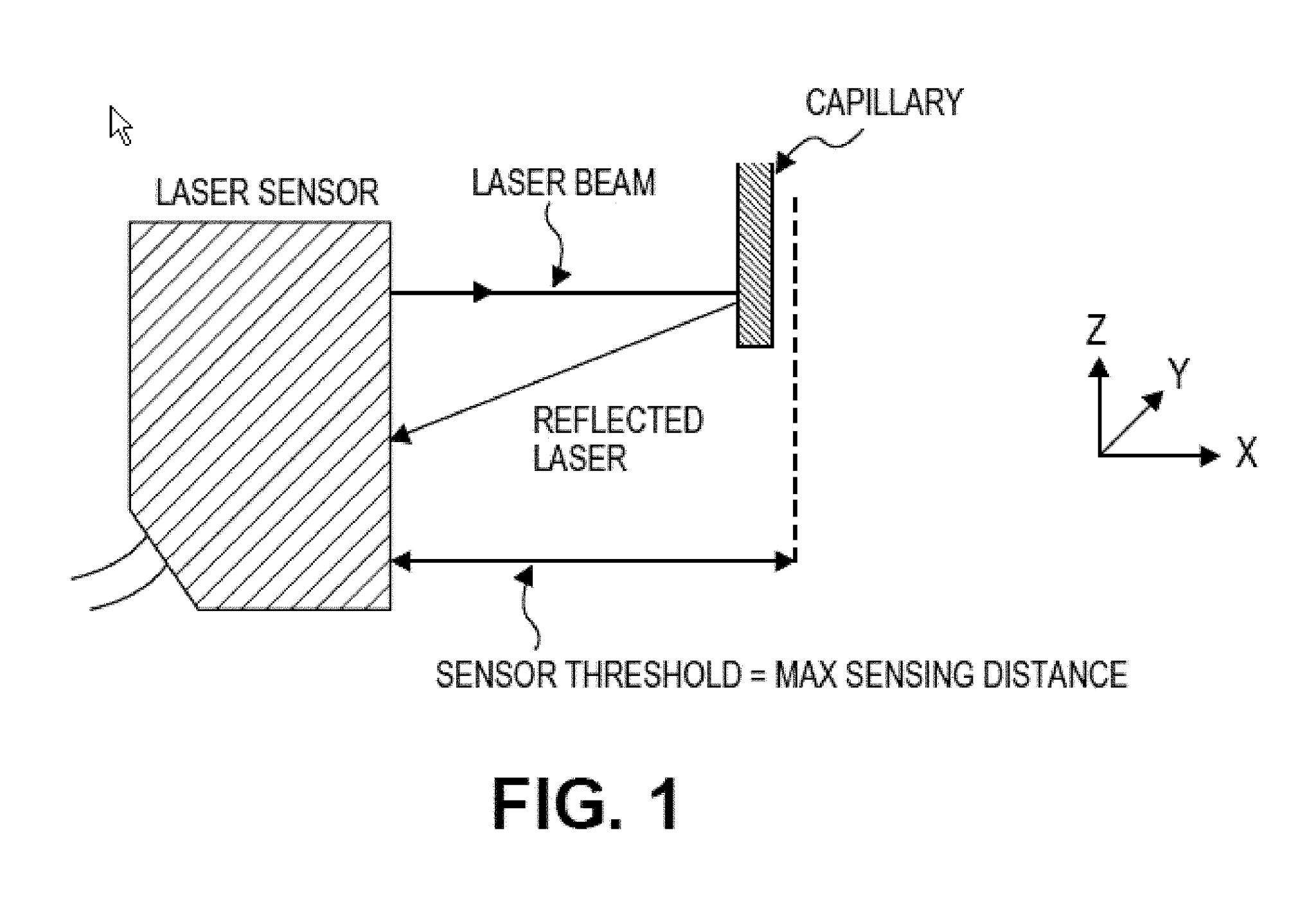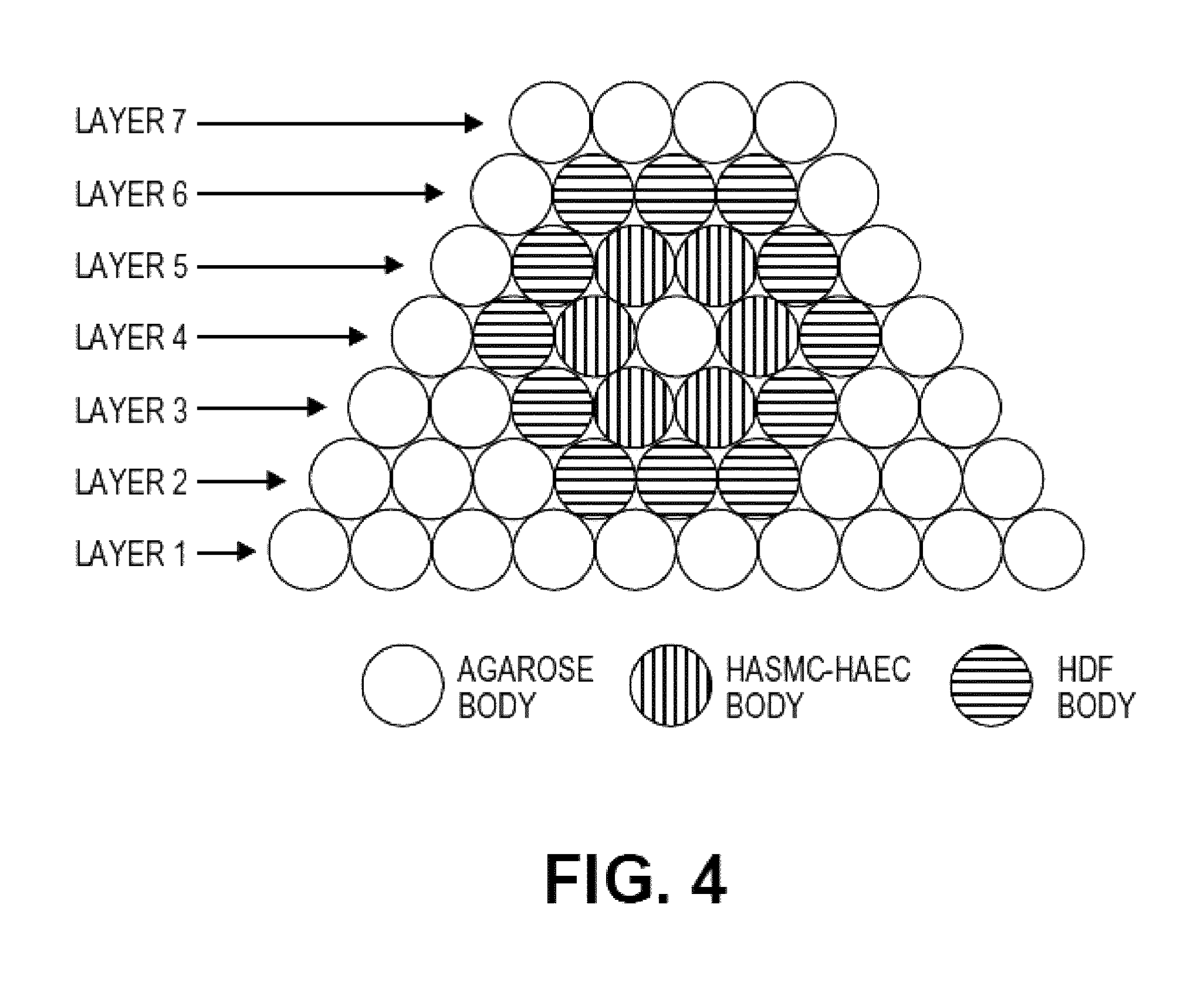 US9149952B2 titled "Devices, Systems, and Methods for the Fabrication of Tissue" and US9855369B2 titled "Method of Printing a Three-Dimensional Structure" assigned to Organovo describe 3D bioprinters. The bioprinters include one or more printer heads and at least one cartridge with bio-ink and support material. The bio-ink may be semi-solid, or solid in composition comprising a plurality of cells. A computer module receives input of a visual representation of the desired tissue construct and generates instructions readable by the bioprinter. The positioning of the printer head relative to a receiving surface is adjusted to deposit the bio-ink and support material thereby forming a construct with a defined geometry. Dispensing the bio-ink may involve extruding the cartridge contents through one or more dispensing orifices.
MaxVal is a leading and trusted IP service provider with over 17 years of experience conducting patent searches for prolific companies and law firms.
Access our earlier coverage on the future of 3D Printing and know more about our prior art and other search services.