Toyota files a patent for a driving control device for an autonomous driving vehicle.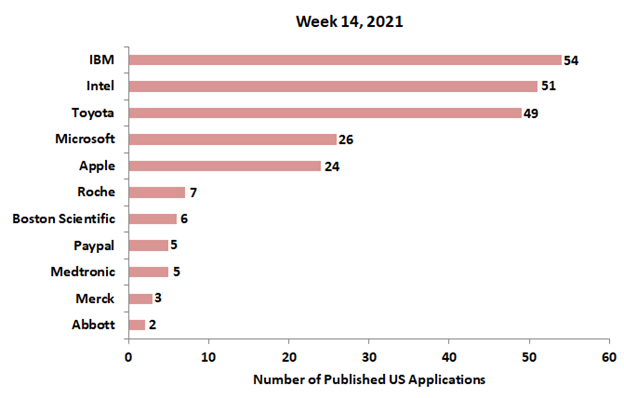 In this week's featured patent applications, we cover the latest from Toyota, Roche, Boston Scientific, Merck, Abbott, Medtronic, PayPal, Intel, Microsoft, Apple and IBM.
Toyota Wants a Patent for a Driving Control Device for an Autonomous-Driving Vehicle
U.S. patent application, US20210101621, discloses a driving control device for an autonomous-driving vehicle, comprising a mechanical operation unit; a steering angle characteristic selecting unit that selects a selected steering angle characteristic from a plurality of steering angle characteristics being previously prepared; and a steering angle control unit that controls the steering angle of the autonomous-driving vehicle in accordance with the selected steering angle characteristic and the operation amount of the mechanical operation unit. The figure below shows an outside view of an autonomous-driving vehicle.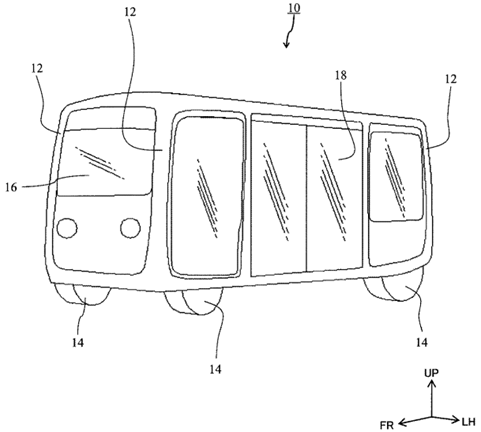 Roche Files a Patent for an Affinity-Binding Detection Device
U.S. patent application, US20210102940, relates to a system and a device for detecting binding affinities of receptors. The device includes a substrate, a planar waveguide arranged on the substrate, receptor molecules arranged on the planar waveguide that are capable of binding to target samples, and a grating for coupling coherent light into the planar waveguide. The figure below shows the top view of the detection device.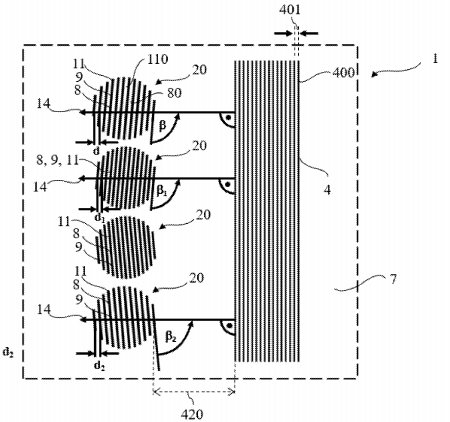 Boston Scientific Seeks to Patent a Body Lumen Imaging System
U.S. patent application, US20210100528, discloses a system having an optical sensor for generating images of localized anatomic features and a flexible elongate member such as an endoscopic accessory tool positionable into and/or through the selected anatomies using the images. The figure below illustrates the positioning of the flexible elongate member in an operating environment.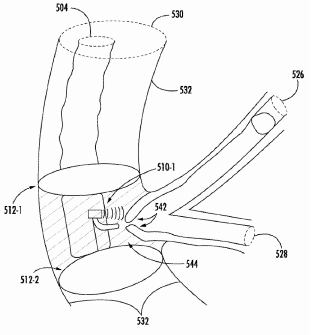 Merck Files a Patent for a Stabilized Composition with Proteins and Selected Meglumine Salts
U.S. patent application, US20210101929, relates to pharmaceutical compositions comprising antibody/protein molecules stabilized by selected meglumine salts and discloses a method of stabilizing a liquid protein/peptide formulation with a combination of meglumine salts.
Abbott Seeks to Patent a Diabetes Therapy Guidance System
U.S. patent application, US20210100515, discloses a guidance system for calculation and visualization of the glycemic risk of a patient based on his/her glucose data during pregnancy to decrease the risk of fetal complications. The visual representations include interactive simulations to illustrate the impact of different treatment approaches. The figures below show a remainder type menu and an edit reminder menu in the on-demand reader screen.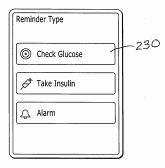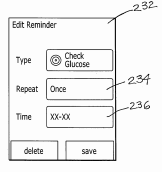 Medtronic Eyes a Patent for an Implantable Pulse Generator Carrier to Interface with Multiple Lead Sizes
U.S. patent application, US20210104853, discloses a neuromodulation adapter to provide an electrical coupling between a previously implanted stimulation lead with a replacement neurostimulator device, that increases physician or patient replacement options in a neuromodulation system. The adapter has proximal and distal electrical conductors which will engage with the electrical terminals of the neurostimulator device and a stimulation lead of different pitch spacing, respectively. The figures below illustrate a few replacement neurostimulator devices.

PayPal Files a Patent for a Point of Sale System for Contactless Payment of Products
U.S. patent application, US20210103916, discloses a point of sale system comprising a plurality of antennas and a payment processor for facilitating electronic payment of products based on payment-facilitating information received from a contactless card when brought in the vicinity of the antenna.
Intel Aims to Patent a Video Communication System that Uses Interactive Avatars
U.S. patent application, US20210105438, relates to a video communication system for creating animated avatars from actual live images of participating users, that includes selecting an avatar, identifying an animation command based on the user input, generating avatar parameters, and transmitting the animation commands and avatar parameters.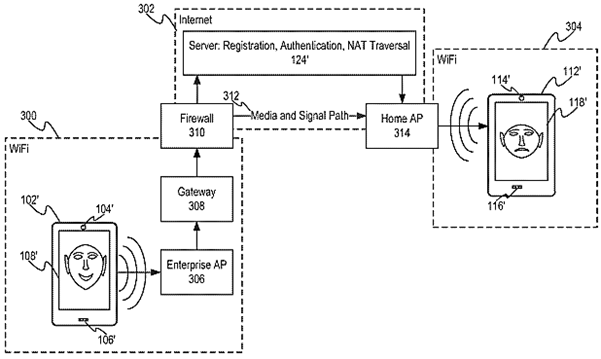 Microsoft Seeks to Patent a Method for Chat-Enabled Messaging
U.S. patent application, US20210105232, describes a method for providing a continuous conversation experience for a message recipient of one message type (e.g. email, text, etc.) to continue the conversation with a different message type (e.g., a chat session, instant message, etc.) without manually providing message context for communicating via the second message type. The figures below represent an example of continuing a conversation of a received message with a video call.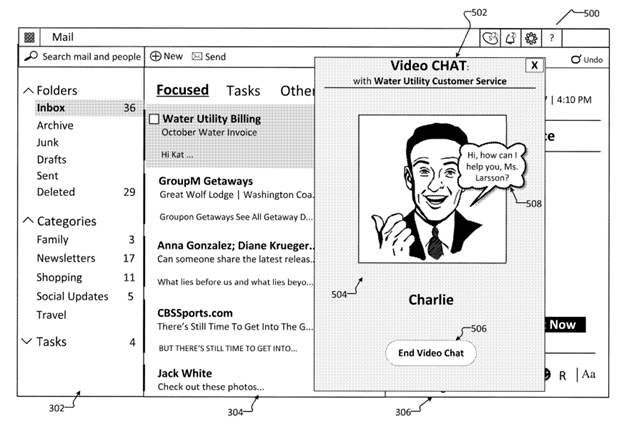 Apple Seeks to Patent an Earbud Integrated with Biometric Sensors
U.S. patent application, US20210105553, discloses an earbud integrated with biometric sensors pressed against the tragus of the ear for making biometric measurements. The figure below shows the earbud positioned within an ear of a user.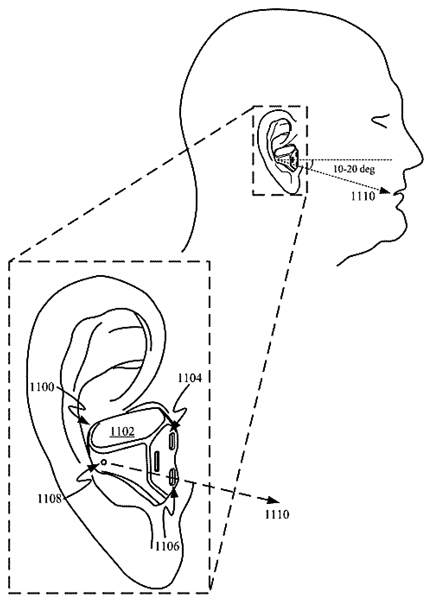 IBM Files a Patent for a Method of Displaying Product Features Related to Customer Relevant Preferences
U.S. patent application, US20210103971, discloses a method for dynamically displaying product features by generating a ranking of product features based on interpreting the customer preferences to arrive at insightful data specific to that consumer and displaying the relevant product content. The figures below illustrate an example webpage customizing the product features for display based on the user's eye-tracking data.