Cargill discloses a manufacturing process for a blown and stripped blend of soybean oil and corn stillage oil.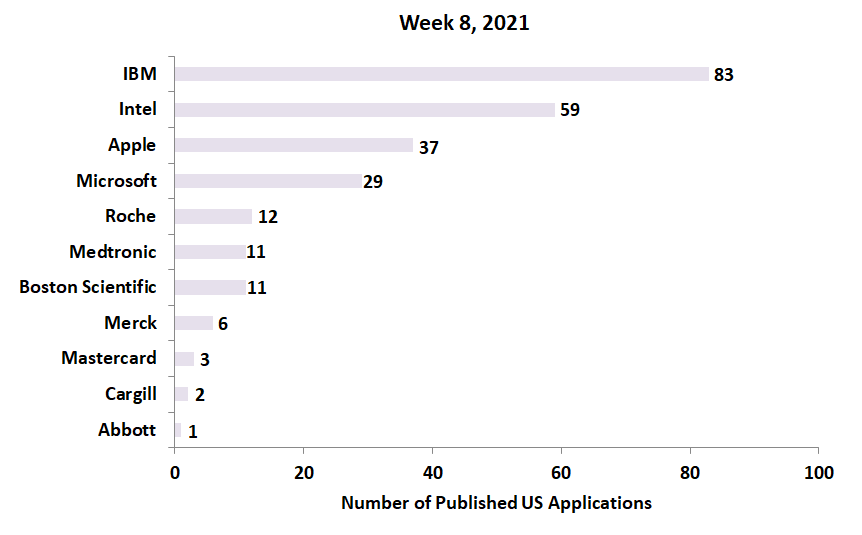 In this week's featured patent applications, we cover the latest from Cargill, Boston Scientific, Roche, Abbott, Medtronic, Merck, Mastercard, Intel, Apple, Microsoft and IBM.
Cargill Seeks to Patent a Process For Making a Blown and Stripped Blend of Soybean Oil and Corn Stillage Oil
U.S. patent application, US20210054303, discloses a method for producing a high viscosity, low volatile blown stripped oil blend. The method includes the steps of obtaining an oil blend of corn stillage oil and soybean oil having a weight ratio from about 1:2 to 3:1, heating the oil blend to at least 90o C, passing air through the heated oil blend and reducing an acid value of the blown oil to less than 5.0 mg KOH/gram.
Boston Scientific Files a Patent Application for a Disposable Endoscopic Device
U.S. patent application, US20210052145, discloses a disposable endoscopic device for use in urology procedures, where proper sterilization of endoscopes is needed for good image quality and to avoid infection in subsequent procedures. The device includes a flexible shaft that remains outside a patient, an imager having a chip and a lens at an articulating distal tip coupled to the shaft, and a pull wire with an actuation mechanism to alter a field of view of the imager. The figure below shows the articulating distal tip of the endoscopic device.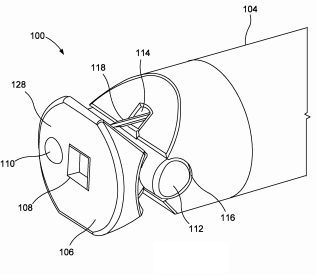 Roche Eyes a Patent for GPRC5D Antibodies
U.S. patent application, US20210054094, discloses a method for treating cancer or an autoimmune disease through the parenteral administration of antibodies that specifically bind to surface proteins expressed in cancer cells, mainly G protein-coupled receptor class C group 5 member D(GPRC5D).
Abbott Seeks to Patent a Self-Locking Suture Mediated Closure Device
U.S. patent application, US20210052270, discloses a self-locking suture mediated closure device for percutaneous closure of arterial and venous puncture sites, which does not require manual knot-tying to hold in apposition the tissue of the vessel wall on opposite sides of the puncture. The figures below illustrate the method adapted for use of self-locking suture mediated closure devices.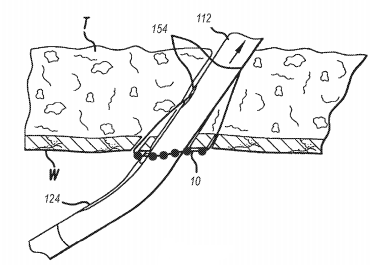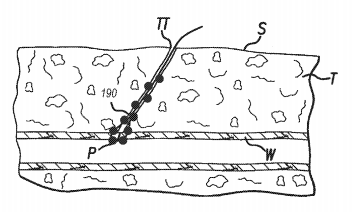 Medtronic Pursues a Patent on a Heart Valve Delivery Catheter with Safety Buttons
U.S. patent application, US20210052382, discloses a heart valve delivery catheter that includes a fixed main handle and two or more rotating handles that allow a user to control a distal tip, and safety buttons to lock the rotating handles in the desired position for precise and consistent positioning of a prosthetic valve in the body. The figure below represents the delivery catheter handle with the safety button.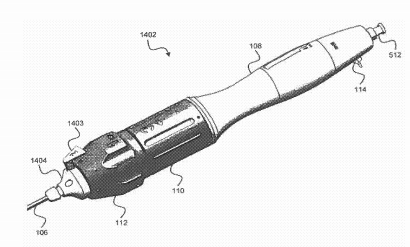 Merck Files a Patent for Novel Compounds as Sting Inhibitors
U.S. patent application, US20210052573, relates to a pharmaceutical composition containing novel Oxo-Tetrahydro-Isoquinoline carboxylic acid for treating conditions in a mammal that can be ameliorated by the selective inhibition of stings, where the conditions are inflammation, asthma, COPD, and cancer. The structure for the novel carboxylic acid compound is disclosed below: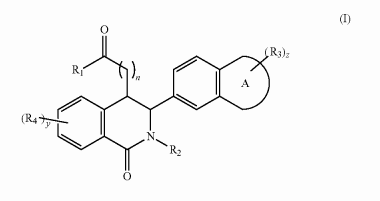 Mastercard Seeks to Patent a Method for Verifying the Point of Sale Authenticity Through a Blockchain Distributed Ledger
U.S. patent application, US20210056557, discloses a method for verifying the authenticity of a point of sale prior to the initiation of a payment transaction using unique merchant-specific data and blockchain registration. The method includes verifying an identification data from a point of sale device with merchant data incorporated in a permissioned blockchain and transmitting payment credentials to the device if the verification of the device is successful.
Intel Pursues a Patent on Augmented Facial Animation
U.S. patent application, US20210056746, relates to a method for augmenting a facial animation. The method includes capturing a series of images of a face, detecting a sequence of facial expressions from the series of images, determining an alternative avatar expression mapped to the sequence of facial expressions, and animating an avatar using the alternative avatar expression. The illustration below depicts the augmentation of a facial animation.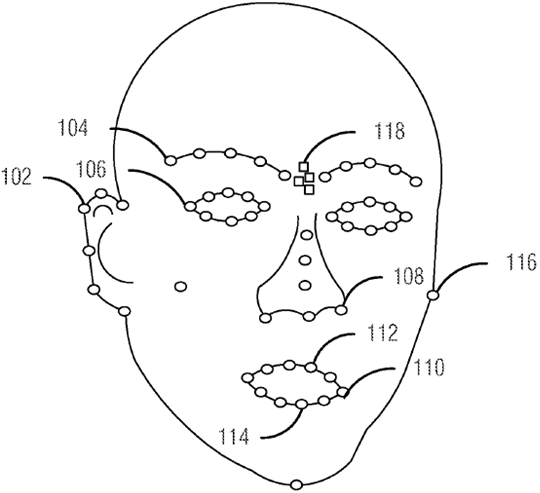 Apple Files a Patent for a Finger-Mounted Haptic Device that Controls an Electronic Device
U.S. patent application, US20210055799, discloses a finger-mounted device with a control circuit to wirelessly transmit information gathered from finger-mounted units to an external device to control the device and also to provide haptic feedback from the external device. The figure below depicts a finger-mounted haptic device.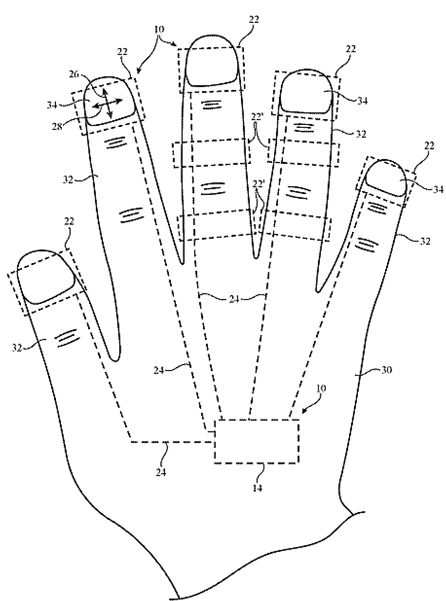 Microsoft Pursues a Patent on Contextual Voice-Based Presentation Assistance
U.S. patent application, US20210056973, discloses a method of providing a contextual knowledge graph representation of speech from a presenter. The method includes receiving voice input from the presenter and determining an input action to be performed. The action performed includes displaying a respective slide by a presentation program. The figure below illustrates an example of a tablet computing device being used by a presenter to deliver a presentation to an audience.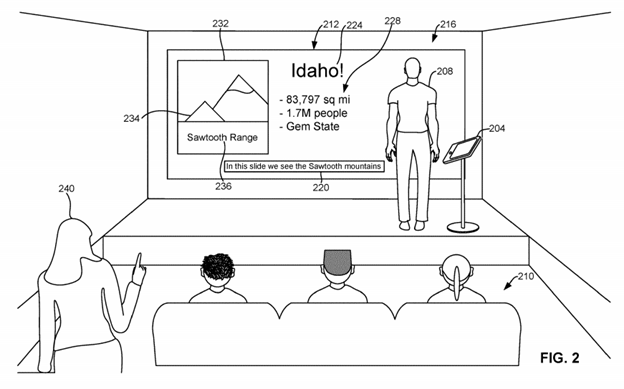 IBM Aims to Patent a Vision Assisted Driving System
U.S. patent application, US20210058555, discloses a driving assistance system for vision-assisted vehicle driving. The system includes an imager vertically extendable from the surface of a vehicle for capturing images from a predetermined height above the vehicle and is configured to determine a recommendation for driving the vehicle based on driving conditions present at a predetermined distance based on the images. The illustration below depicts a driving assistance system.