This week's newest patent applications are from Asensus, Novartis, Abbott, Merck, Boston Scientific, Roche, Medtronic, Mastercard, IBM, Apple, Microsoft, and Intel.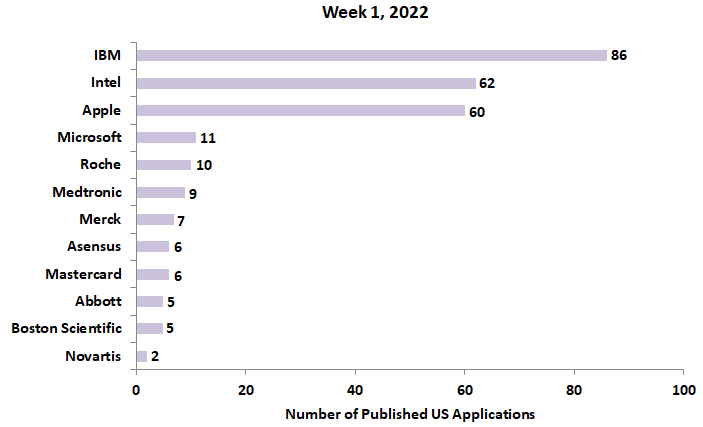 Asensus Pursues a Patent on an Augmented Reality Set-Up for Robotic Surgical Procedures
U.S. patent application, US20220000558, discloses a system for providing feedback to guide the setup of a surgical robotic system. The system comprises a camera to capture an image of a medical procedure site and uses a computer vision mechanism to recognize a first subject and a second subject in the image, determine their relative positions, and a target position of the first subject and the second subject within the medical procedure site. The system displays as an overlay to the displayed image, a graphical indication of the target position. The figure below illustrates a user interface showing endometriosis lesions to be treated.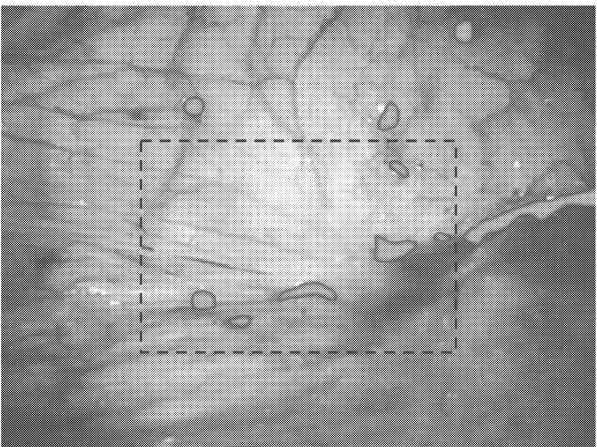 Novartis Seeks a Patent for Adeno-Associated Virus (AAV) Viral Vectors
U.S. patent application, US20220001028, relates to the intrathecal administration of AAV9 viral vectors polynucleotide encoding a survival motor neuron (SMN) protein for the treatment of Type II and Type III Spinal Muscular Atrophy (SMA).
Abbott Wants to Patent an Analyte Monitoring System for Meal Assessment
U.S. patent application, US20220000399, discloses an analyte monitoring system for detecting, measuring, and classifying meals for an individual based on blood glucose and insulin level measurements. These measurements help to modify future meal selection, dietary habits, and the administration schedule adjustments for insulin or other medications. The figure below illustrates the analyte monitoring system for real-time analyte measurement.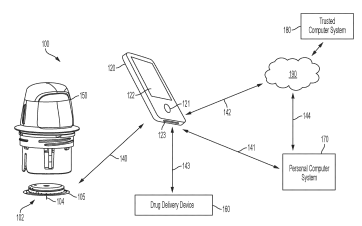 Merck Aims to Patent a Prefilled Disposable Injection Device
U.S. patent application, US20220001116, discloses a prefilled disposable injection device that cannot be reloaded or reused and includes a passive safety shield system. The drug container includes two Belleville springs, a plunger, locking windows, two pairs of release and lock tabs, and a needle. The figure below describes the post-injection position or second position, where the safety shield is in an extended state.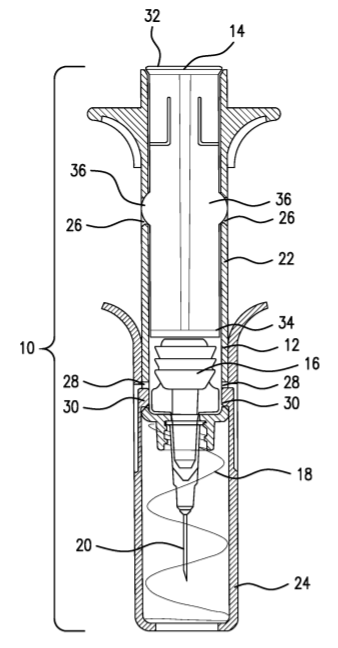 Boston Scientific Files a Patent for Tissue Clip Devices and Systems
U.S. patent application, US20220000485, discloses a tissue clip system to decrease complications around tissue resection procedures. The device includes an elongate tether member, a grasper with jaws, a spring portion configured to bias the jaws, and a filament coupled to a wedge that is slidably disposed between the jaws. The figure below illustrates an isometric view of a tissue retraction/traction system including an elongate tether and two tissue clips.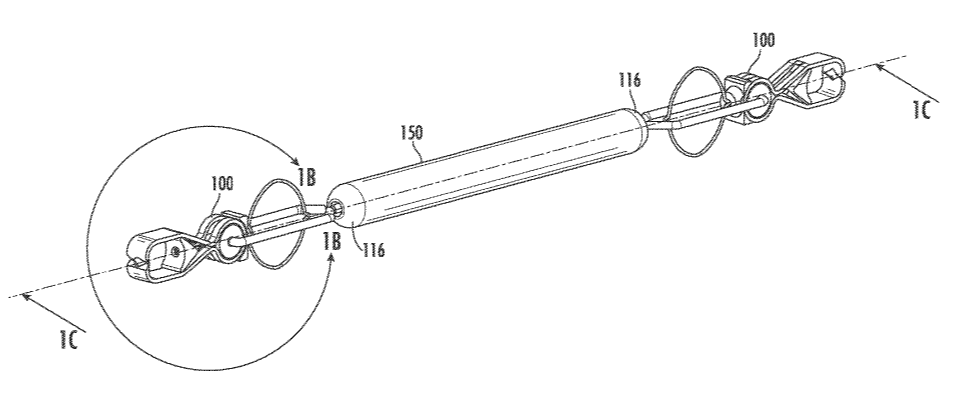 Roche Seeks to Patent an Optical Strip to Measure an Analyte Concentration
U.S. patent application, US20220003683, discloses a kit for measuring an analyte concentration in a sample of bodily fluid. The kit includes an optical test strip and an optional mobile phone with a camera. The optical test strip includes one spacer layer interposed between a bottom layer and a top layer, a test region that is wetted by the sample, and a second region covered by the spacer layer which is inaccessible to the sample. The figure below shows a sectional view of an embodiment of the optical test strip.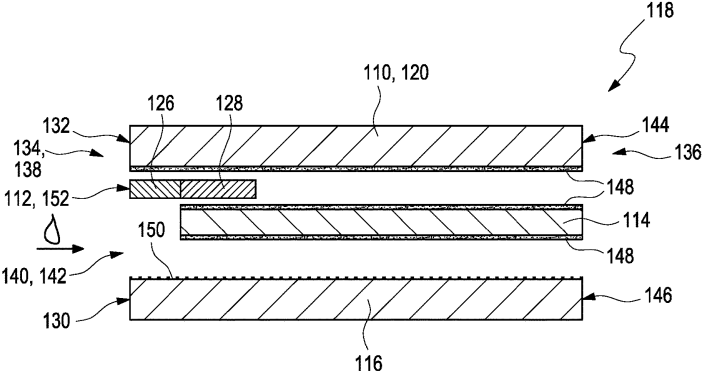 Medtronic Aims to Patent a Spray Nozzle Design for a Catheter
U.S. patent application, US20220000533, discloses a cryoablation catheter with controlled refrigerant dispersion for use in tissue ablation. The cryoablation device includes a fluid injection tube that carries a refrigerant, and a fluid dispersion unit that controls the angle of distribution for the refrigerant from the fluid injection tube in a predetermined spray pattern. The figure below illustrates the catheter tip with a fluid dispersion unit.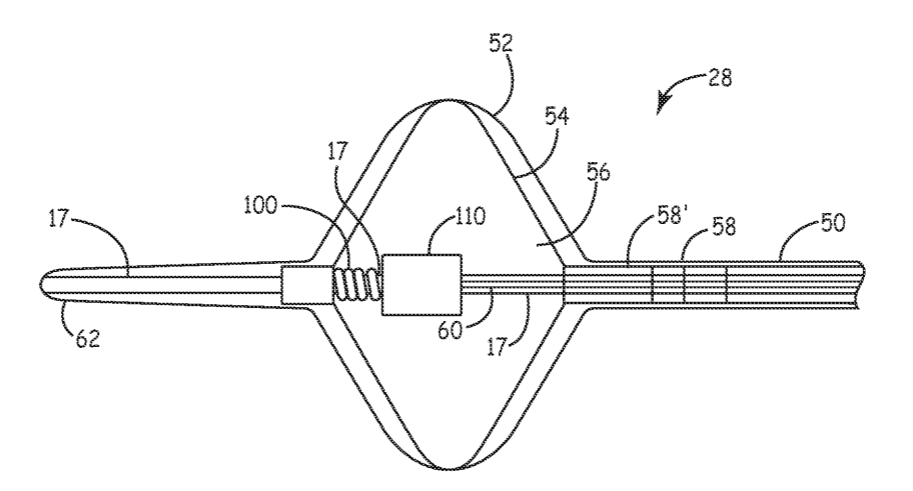 Mastercard Wants to Patent a Method for Pre-Processing Network Messages to Optimize Routing
U.S. patent application, US20220005033, discloses a method for pre-processing financial transactions using payment cards at a merchant location to determine an optimized transaction processing route. The method includes retrieving potential authorization routes for an authorization request message, comparing the authorization parameters to the routing parameters of each potential authorization route, and determining the optimized authorization route for routing the transaction to a transaction processing network (TPN).
IBM Seeks to Patent an Anti-Eavesdrop Security Device
U.S. patent application, US20220005449, describes a system for preventing eavesdropping. The system configures an anti-eavesdrop component installed on the device to prevent the device from capturing audio from the environment. The system recognizes the anti-eavesdrop component as a primary audio input for the device and prevents capturing the outside audio by injecting noise or interfering with the primary audio input. The figure below illustrates the anti-eavesdrop component installed on the device.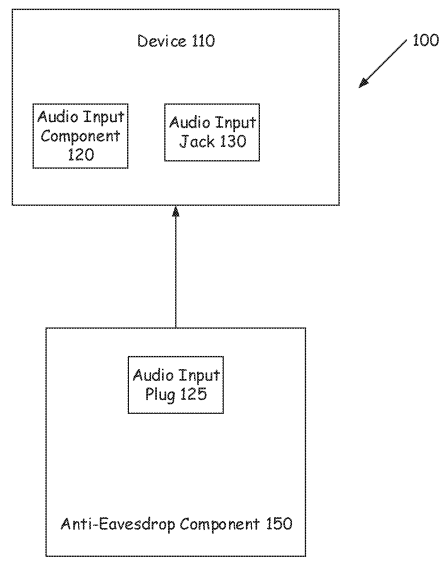 Apple Pursues a Patent on Capturing and Displaying Images with Multiple Focal Planes
U.S. patent application, US20220006946, discloses a method for capturing and displaying a video with multiple focal planes in an electronic device. The video includes a subject with a predefined portion of the subject identified in a first focal region. The video is displayed with a focal plane of the video to be outside of the first focal region when a set of conditions is met otherwise the video is displayed with the focal plane of the video selected to be inside of the first focal region. The figure below illustrates the change in focus of a participant in a video session.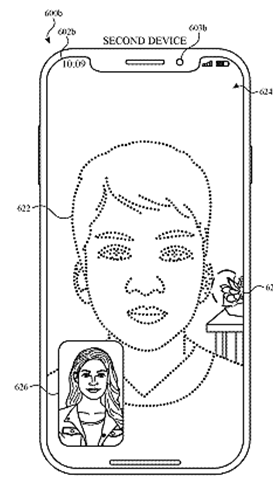 Apple has developed a new automatic video cropping tool that will make editing videos easier than ever.
Microsoft Seeks to Patent a Method for Metadata Generation for Video Indexing
U.S. patent application, US20220004574, describes a method for metadata generation for video indexing. The method identifies a group of frames within a video frame sequence captured by a static camera and generates context metadata for each frame in each group. The method indexes the frames in a database in association with the generated context metadata. The figure below depicts the video indexing system using the metadata generation method.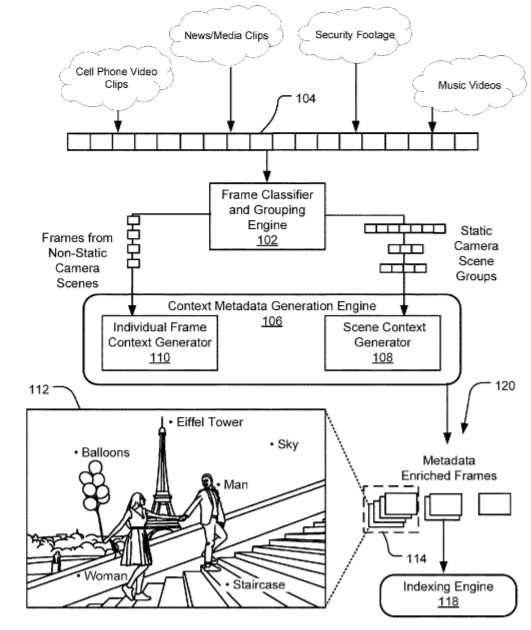 Intel Aims to Patent a Method to Generate Spatial Audio Based on Computer Vision
U.S. patent application, US20220007127, discusses a method to generate spatial audio based on computer vision. The method includes determining a position of an audio source based on an image generated via a camera and applying an audio spatialization filter to an audio signal generated by a microphone based on the position of the audio source. The figure below illustrates an input device with a camera for capturing the audio source.