This week's newest patent applications are from Magic Leap, Abbott, Novartis, Roche, Merck, Boston Scientific, Medtronic, Visa, Microsoft, IBM, Apple, and Intel.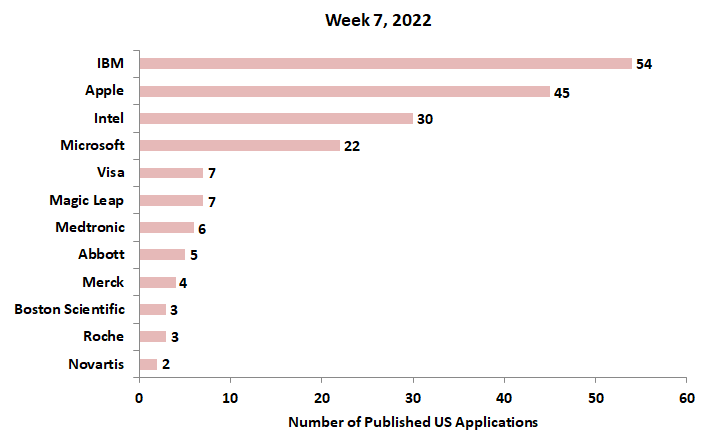 Magic Leap Eyes a Patent for a Multi-Camera Cross Reality Device
U.S. patent application, US20220051441, discloses a wearable display system comprising two cameras, arranged to provide an overlapping central view field and a peripheral view field. The system comprises a third camera, arranged to provide a color view field overlapping the central view field. The system is coupled to a processor to generate a world model and track hand motion in the central view field using the two cameras. The processor identifies and addresses portions of the world model including incomplete depth information by obtaining additional depth information, such as by enabling emitters, detecting planar surfaces in the physical world, or identifying relevant object templates in the world model. The figure below illustrates the wearable display system.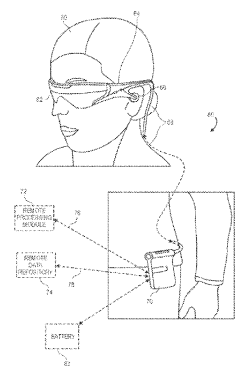 Abbott Pursues a Patent on an Insulin Delivery System with Safety Features to Prevent Hypoglycemia
U.S. patent application, US20220047812, discloses a system for the delivery of insulin to a patient with safety-oriented components. The system includes a continuous glucose monitor ("CGM"), an insulin delivery device, and a controller programmed to terminate an extended bolus delivery or reduce future basal insulin delivery based on CGM events to avoid an imminent state of hypoglycemia.
Novartis Seeks a Patent for CD22 Chimeric Antigen Receptor (CAR) Therapies
U.S. patent application, US20220047633, discloses a split-dosing regimen of CD22 CAR-expressing cells and CD19 CAR-expressing cells for the treatment of hematological cancer.
Roche Wants to Patent Methods for Identifying Multiple Epitopes in Cells
U.S. patent application, US20220049286, discloses methods to detect, identify, and quantify individual target molecules in single cells of a complex cell population while retaining cell-specific information regarding that target molecule. The method involves assembling a cell-originating barcode (COB) on the target-specific unique binding agent (UBA) using an anchor oligonucleotide and a nucleic acid polymerase. The figure below shows UBA-ESB reagents along with a common linker (CL).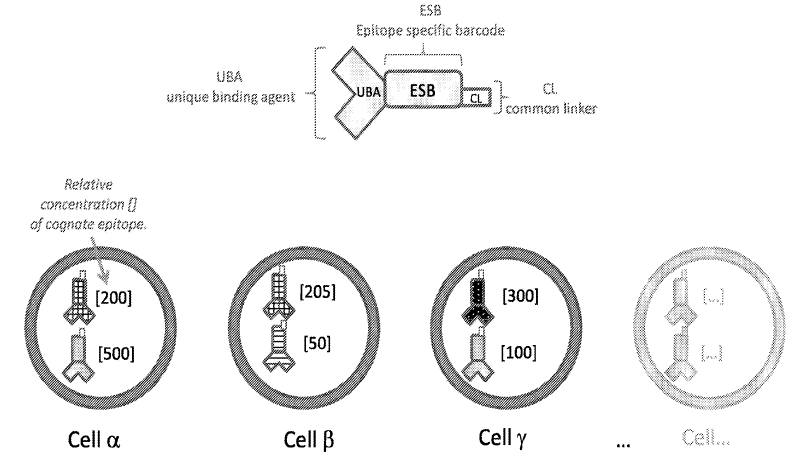 Merck Aims a Patent Markers for the Treatment of Osteoarthritis
U.S. patent application, US20220047674, discloses a method to detect, stratify, diagnose and/or treat patients with osteoarthritis or cartilage disorders with the help of metabolic markers, such as proC2 or CTX-II and the physical marker JSW (joint space width). The method involves quantifying expression levels of the markers of their combination to better classify patients to be included or excluded from a specific therapy.
Boston Scientific Files a Patent for a Medical Device for Delivering a Lifting Agent
U.S. patent application, US20220047807, discloses a device used for tissue resection procedures. The device comprises a syringe barrel, a plunger, and an injectable viscous lifting agent containing a coloring agent loaded in the syringe barrel, adapted for injection between an upper mucosal layer and a lower layer at a target treatment site. The figure below illustrates an exemplary tissue resection procedure.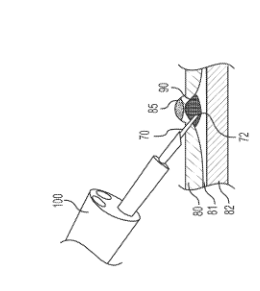 Medtronic Seeks to Patent a Helical Nozzle
U.S. patent application, US20220048051, discloses a system using a helical nozzle for dialysate generation and to dissolve concentrates for any suitable industrial process. The system comprises a helical rotatable nozzle with multiple flow channels that imparts a helical flow which results in speeding up the dissolution of material within a container connected to the nozzle. The figure below illustrates the nozzle having eight outlet ports and a domed top.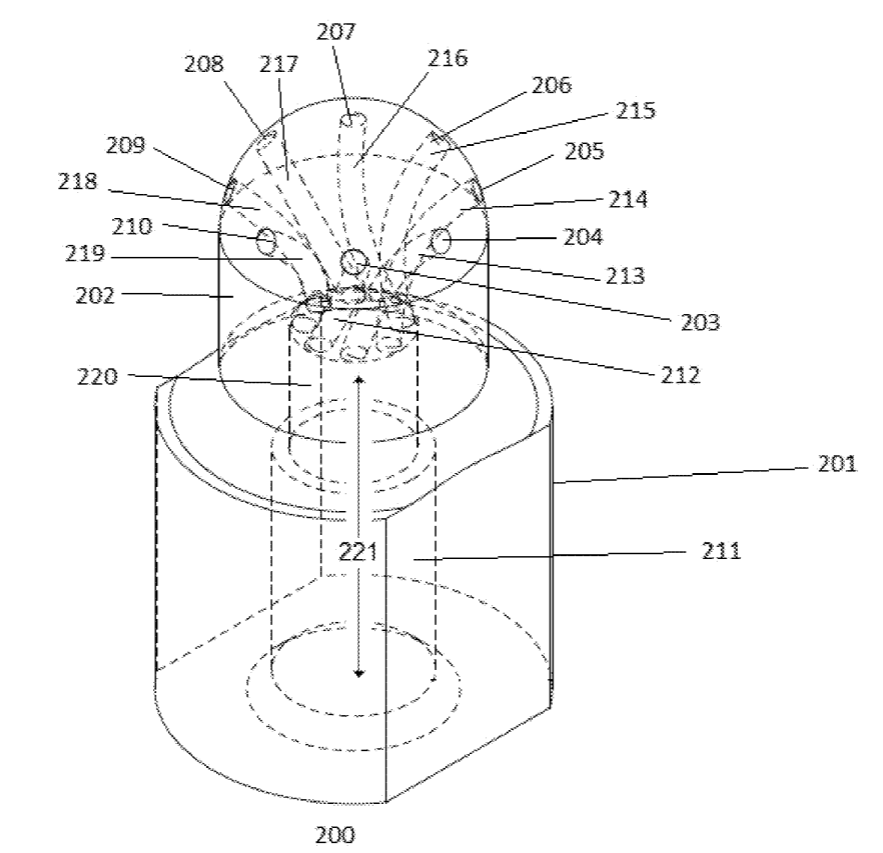 Visa Wants to Patent Secure Remote Payment Transaction Processing Using a Secure Element
U.S. patent application, US20220051237, discloses a method for securely processing remote transactions initiated by untrusted merchant applications on a mobile device. The merchant app obtains encrypted payment credentials from a secure element based mobile payment application upon successful validation instead of having the consumer provide the account information using the keypad or obtaining the information from an unsecured memory, thus protecting the sensitive information from untrusted, insecure, and/or potentially malicious merchant apps.
Microsoft Files a Patent for a Threat Protection System for Documents
U.S. patent application, US20220053008, describes a system for detecting links in a document and analyzing whether one of the user-selected links is a malicious link. A link activation module calls a threat protection client module that performs a reputation check for the link. If the selected link is malicious, the threat protection client module sends a URL of a warning page to the link activation module. The figure below depicts the warning page presented to the user by the threat protection client module.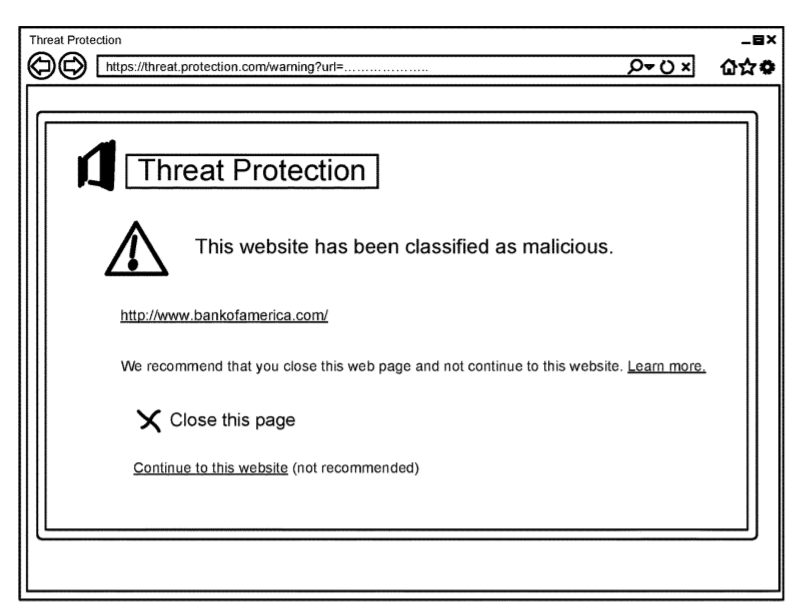 IBM Seeks to Patent a Flexible Sensor Curtain
U.S. patent application, US20220049548, discloses a method of deploying a flexible curtain based on conditions, such as climate conditions, related to a target system. The method includes monitoring conditions of the target system and moving the flexible curtain from a deployed configuration to a stowed configuration to expose the operational surface of the target system based on the monitored condition. The figure below depicts the flexible curtain in the deployed and the stowed configuration.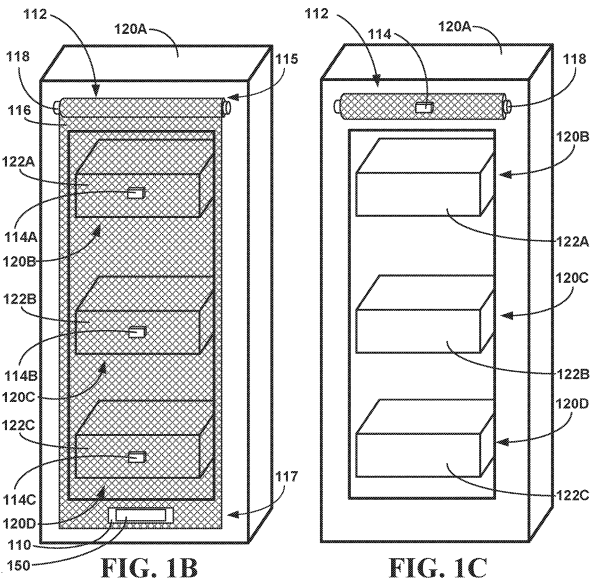 Apple Pursues a Patent on an Electronic Device with a Thermal and EMI Shield
U.S. patent application, US20220050513, discloses an electronic device with a shield that provides thermal and electromagnetic interference (EMI) shielding benefits. The shield directs the airflow from the fan assemblies which are secured with the shield by air-tight seals, to one or more thermally conductive components, enabling cooling of the components. When the shield covers a circuit board, the shield acts as an EMI barrier for integrated circuits located on the circuit board. The figure below shows multiple components integrated with the shield.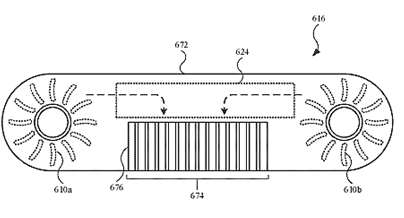 Intel Seeks to Patent a Method for Adjusting Graphics Rendering Based on Facial Expressions
U.S. patent application, US20220050520, discloses a method for detecting a facial expression of a user and adjusting a graphics parameter based on the detected facial expression to improve the perception of the user in an area of focus. The detected facial expression includes squinting, blinking, winking, and facial muscle tension and the adjusted graphics parameter includes a frame resolution, a screen contrast, a screen brightness, and a shading rate. The figure below illustrates the method for adjusting graphics rendering.