This week's newest patent applications from Schlumberger, Novartis, Abbott, Merck, Medtronic, Roche, Boston Scientific, Visa, Intel, Apple, Microsoft, and IBM.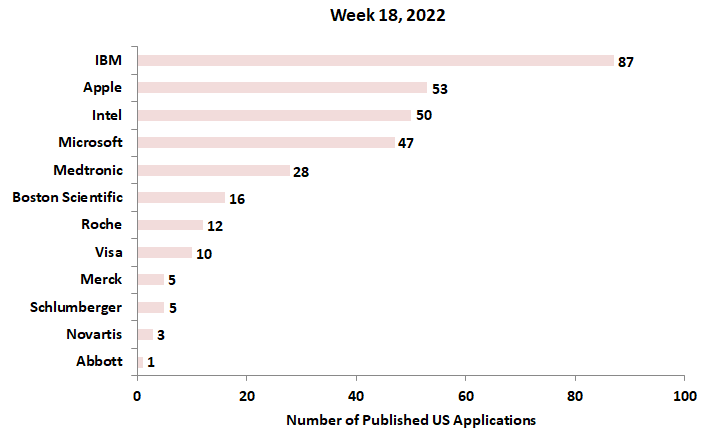 Schlumberger Pursues a Patent for Cement Compositions
U.S. patent application, US20220136365, discloses cement slurries that are prepared using water, hydraulic cement, and particles of an oil-absorbent material. The particles are present in an amount sufficient to alter a property of a non-aqueous drilling fluid. The cement slurry is placed in a subterranean well, whereupon the slurry contacts residual drilling fluid in the casing and formation surfaces. The oil-absorbent material in the cement slurry may reduce the mobility of the drilling fluid, thereby improving zonal isolation. The figure below illustrates a drilling fluid channel that has been deposited in the narrow region of an eccentric annulus and affected by the cement slurry.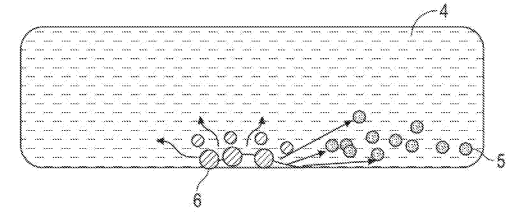 Novartis Seeks a Patent for Combination Therapies
U.S. patent application, US20220133889, relates to intratumoral or peritumoral administration of a pharmaceutical composition containing a combination of an anti-TIM-3 antibody molecule and an agent such as a STING agonist, a TLR agonist, an A2AR antagonist, or an oncolytic virus for the prophylaxis of disorders like lung cancer.
Abbott Wants to Patent On-Body Analyte Sensor Devices
U.S. patent application, US20220133180, discloses an on-body device with an electronics assembly and a sensor assembly containing an electrochemical analyte sensor connected to and/or within associated on-body analyte sensor units to facilitate the assembly of separate on-body devices and sensor assembly units that are kept apart until the user brings them together using unique ancillary element arrangements. The figure below illustrates the on-body electronics subassembly.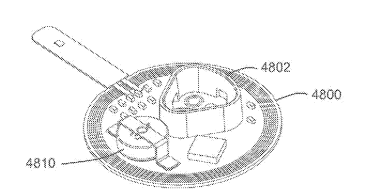 Merck Aims to Patent Polysaccharide-Protein Conjugates
U.S. patent application, US20220133874, discloses methods for preparing polysaccharide-protein conjugates by reductive amination for inclusion in multivalent vaccines. Polysaccharides, typically from bacteria, are conjugated to a carrier protein, which improves conjugation reaction consistency, and increases the consumption of protein during the conjugation reaction with the generation of conjugates having a high molecular weight, and/or reduces the levels of free cyanide in the conjugate reaction product.
Medtronic Eyes a Patent for a Burr Hole Device Insertion Tool
U.S. patent application, US20220134090, discloses a burr hole device insertion tool to reduce the misplacement of a catheter in a patient's skull. The tool includes an end that is configured for simultaneous application of a normal force to two or more attachment points of a burr hole support clip and to fix the lead in the burr hole cap assembly which evenly distributes the pressure load. The figures below illustrate the burr cap cover assembly configured to be inserted in a burr hole in a cranium of a patient.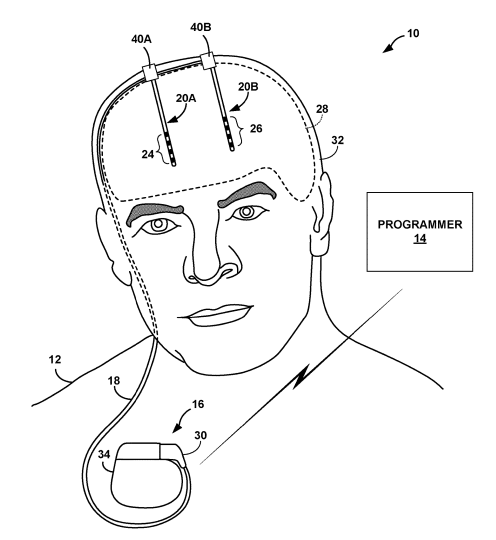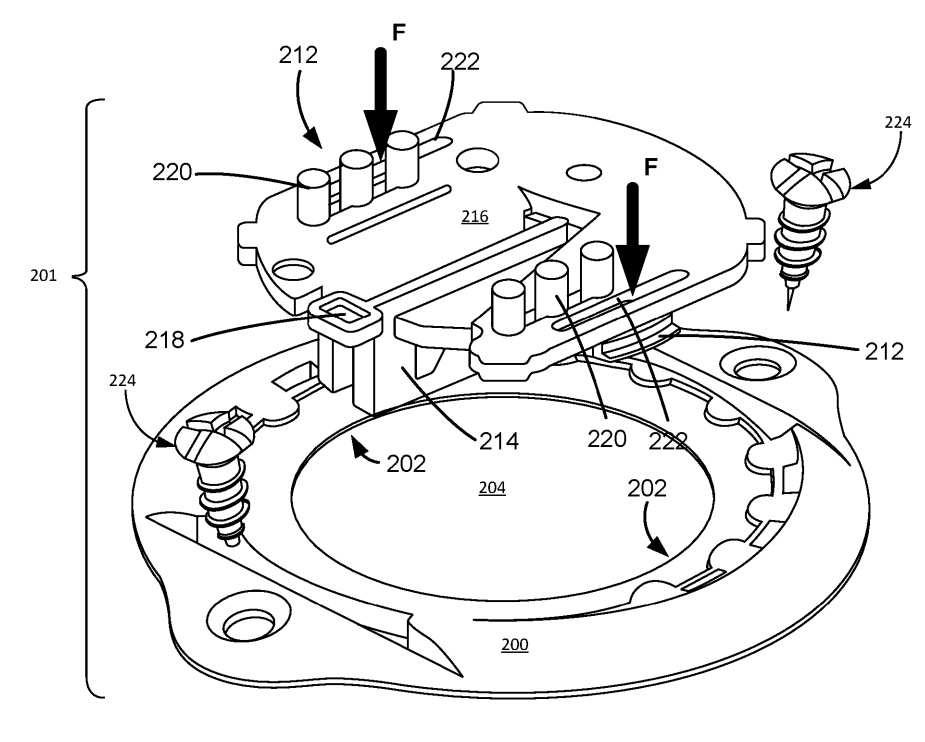 Roche Aims to Patent an Improved Nucleic Acid Target Enrichment
U.S. patent application, US20220136042, discloses an improved method for capturing nucleic acid sequences. The method involves forming a reaction mixture comprising a nucleic acid sample, oligonucleotide probes, and Fanconi Anemia complementation group A (FANCA) protein and then incubating the reaction mixture for catalyzing the hybridization of target sequences with probes.
Boston Scientific Files a Patent for a Biopsy Device for Use with an Endoscope
U.S. patent application, US20220133285, relates to a medical system for the removal or treatment of tissue. The system includes a biopsy device adapted for use with an endoscope, an adaptor secured to the endoscope, and a pair of jaws operably coupled with an actuator. The figure below illustrates an illustrative biopsy device usable with an illustrative endoscope.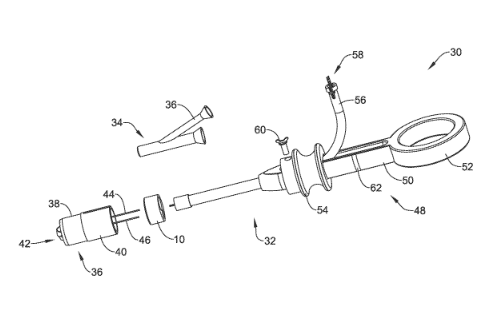 Visa Aims to Patent a Keyboard Application with Third-Party Engagement Selectable Items
U.S. patent application, US20220138717, discloses a method for enabling a user to import a keyboard application into an active communication session of a messaging application where the keyboard application includes a plurality of selectable items representing keys that are associated with transactions. The keyboard application allows the user to select one of the selectable items to initiate a transaction for purchasing items from third-party entities and places at least a portion of the access credential associated with the completion of the transaction into a text input field once the transaction is approved by the third-party entity.
Intel Seeks a Patent for Facilitating Smart Geo-Fencing-Based Payment Transactions
U.S. patent application, US20220138722, describes a method for allowing secured and automatic payments based on a receiving individual's presence at/within proximity of a particular location, wherein the individual's presence is sensed using a pressure-sensitive mat. The method includes using a processor to trigger initiation of communication between a first computing device and a second computing device associated with the user at a first time in order to complete the job or transaction. The figures below illustrate a smart geo-fencing-based payment mechanism.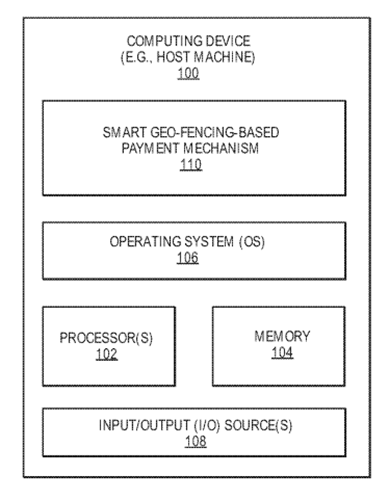 Apple Eyes a Patent for a Method for Guidance of Autonomous Vehicles in Destination Vicinities
U.S. patent application, US20220137625, discloses a method for autonomous vehicle guidance. The method includes obtaining an indication of a destination of the vehicle in a computing device, generating a list of finer-granularity destinations located within a vicinity of the destination, receiving user input indicating a selected finer-granularity destination, implementing movements to proceed to a stopping point, and transmitting the directives to the motor control subsystems. The figure below illustrates a vehicle occupant tracing a detailed path towards the destination.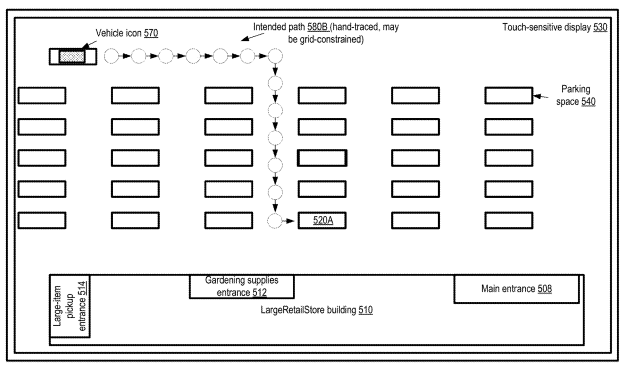 Microsoft Pursues a Patent on a Method for Live Comment Generation
U.S. patent application, US20220141503, describes a method for generating live comments. The method acquires candidate texts highly similar to segments of video as live comments of corresponding segments by matching the candidate texts with the segments and further generating new live comments based on the video segments and existing live comments to enrich the live comments information of the related video. The figure below illustrates the scenario for generating live comments.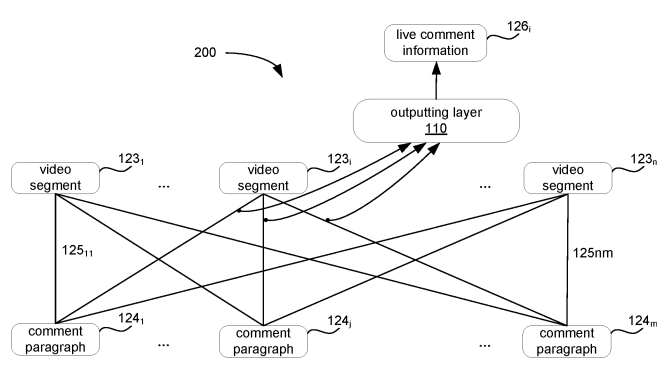 IBM Wants to Patent a Method for Synchronizing Online and Retail Shopping Experiences for Limited Stock Products
U.S. patent application, US20220138825, discloses a method for synchronizing online and retail shopping experiences for limited stock products. The method includes requesting an item tracking system for the status of an item in a retail store, determining the status of the item by the item tracking system based on an action taken by an online shopper with respect to the item, and outputting the status of the item for viewing by an in-person shopper through augmented reality glasses. The figure below illustrates a view of the in-person shopper and the online shopper.