The convergence of technology into the automotive sector is accelerating. Only a few years ago, the automotive industry started partnering with tech companies on digital services such as CarPlay and Android Auto. In the very near future, we will witness the implementation of Artificial Intelligence (AI), edge computing, virtualization, containerization, and big data in how vehicles are designed, manufactured, and maintained ultimately leading to a software-defined vehicle. A software-defined vehicle is a vehicle whose features and functions are primarily enabled through software rather than hardware. Automotive OEMs are already partnering with the likes of Amazon AWS, Microsoft Azure, and Google Cloud to help them get there.
Let's look at a few companies providing cloud services in the automotive sector through their recent patents and applications made publicly available by the United States Patent and Trademark Office (USPTO).
Bayerische Motoren Werke AG (BMW)
Founded in 1916, BMW is a producer of luxury vehicles and motorcycles. The company recently brought cloud technology into its service to better handle upcoming challenges in the internet industry. The German company has partnered with multiple cloud servicing platforms, like Microsoft Azure, AWS and IBM to improve data-driven innovations.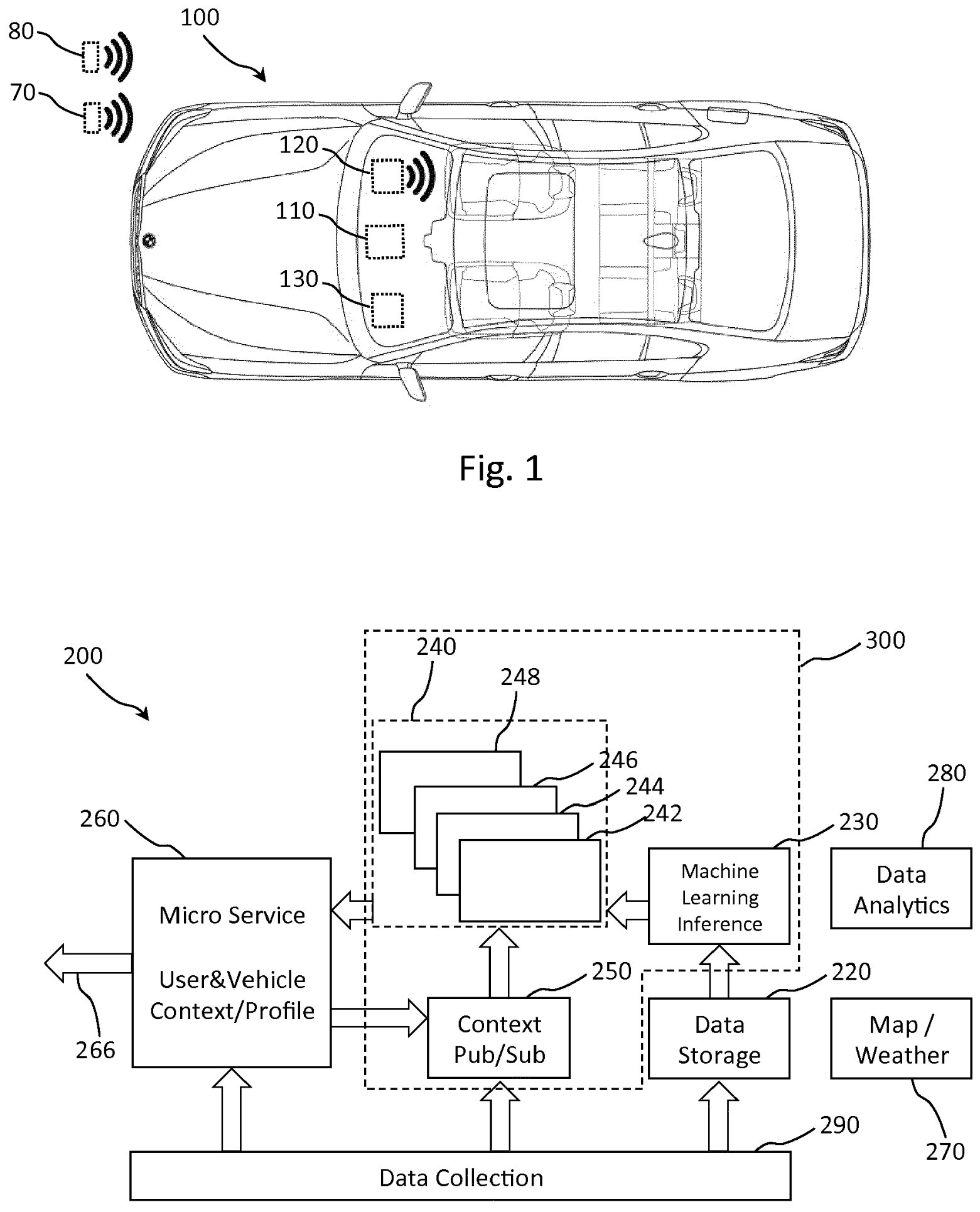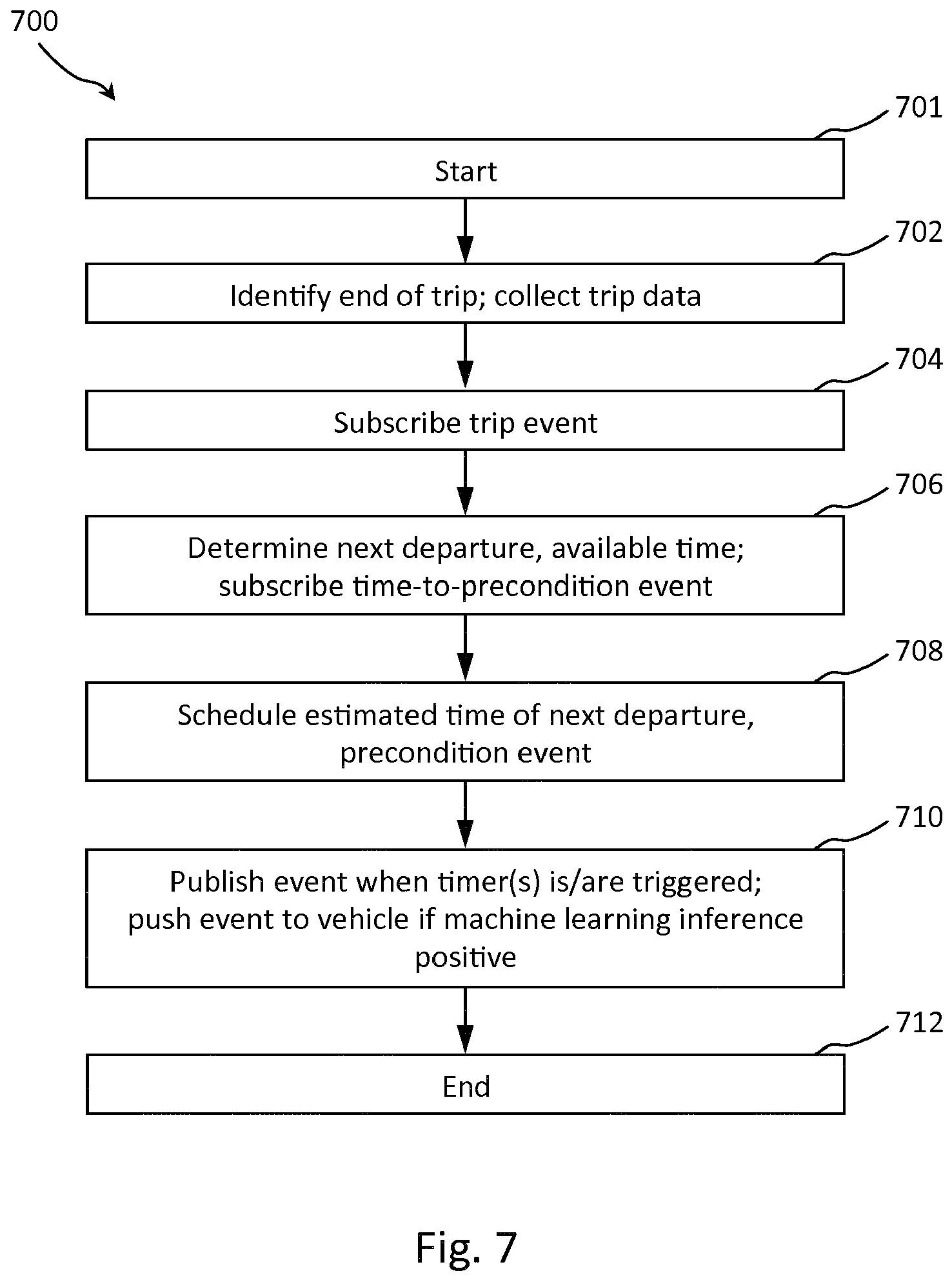 European patent application, EP3567475A1, titled "Method and System for Contextual and Personalized Services in a Cloud-Edge Environment", assigned to Bayerische Motoren Werke, describes a method and system for controlling a component of a vehicle, where the vehicle is connected to a cloud computing infrastructure and includes an edge computing device in data communication with the cloud computing infrastructure. The method comprises providing contextual and personalized services in a cloud-edge environment, and, in particular, to a method and system for providing contextual and personalized services for automotive applications in a cloud-edge environment to facilitate system and user experience optimization. In a preferred embodiment, providing a cloud-edge-based method and system for smart pre-conditioning a vehicle.
General Motors (GM)
Cruise, a GM subsidiary founded in 2013, builds self-driving vehicle capabilities and provides tech-enabled solutions for autonomous cars. The company develops custom hardware and software that uses artificial intelligence to collect data from sensors and also offers object recognition and precision solutions for autonomous vehicles.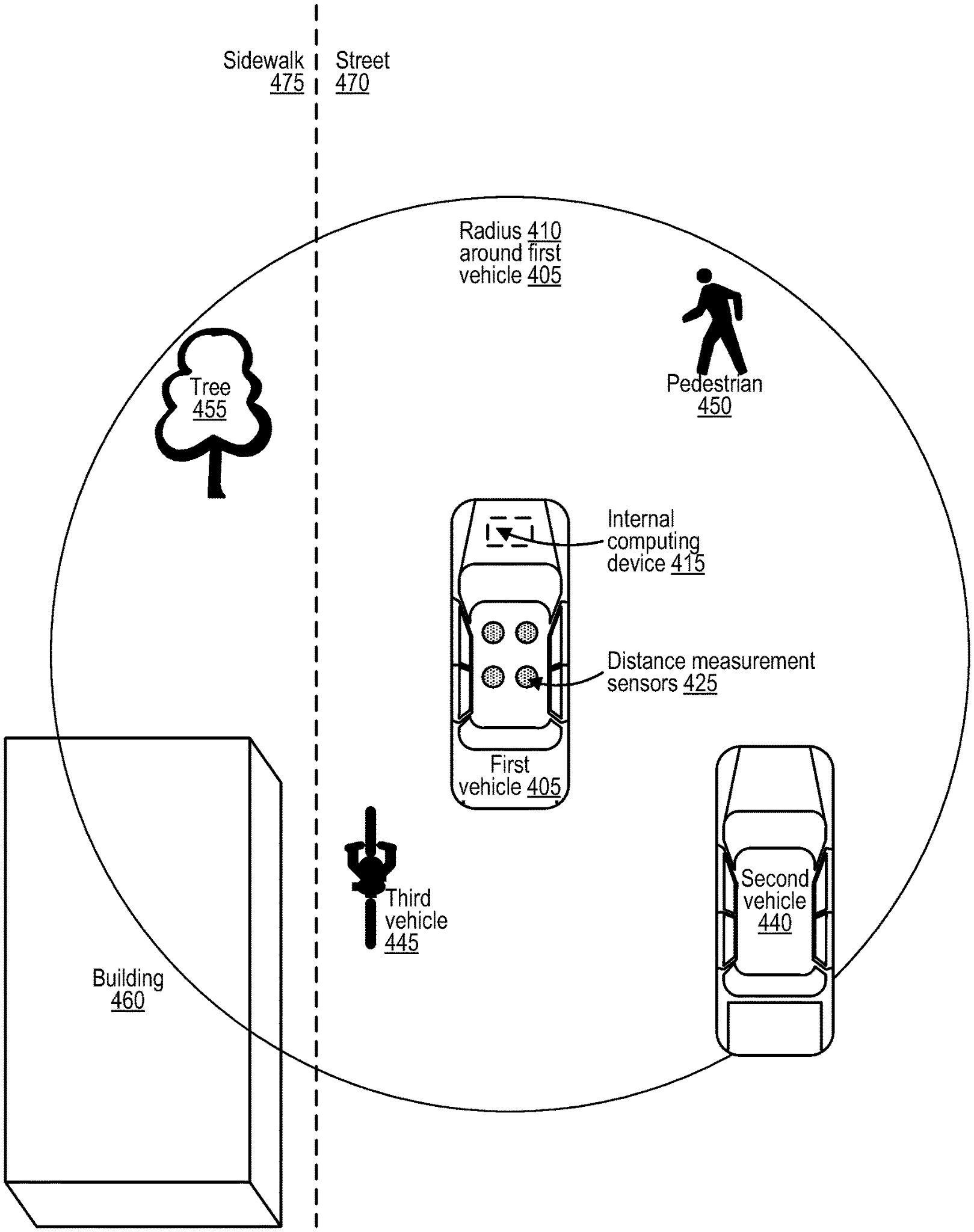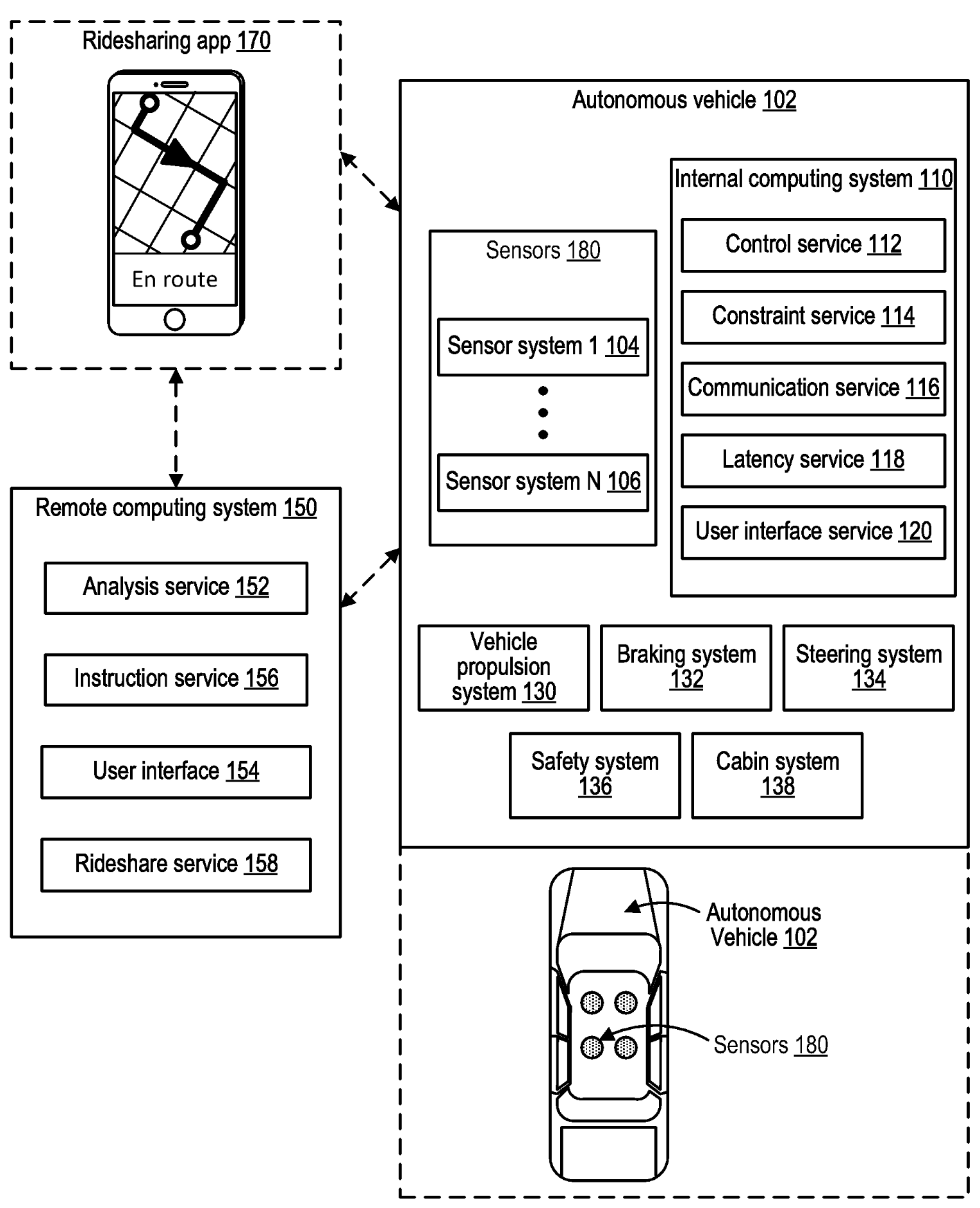 U.S. patent application, US11107227B1, titled "Object Detection Based on Three-Dimensional Distance Measurement Sensor Point Cloud Data", assigned to GM Cruise Holdings, describes techniques and systems for object detection based on three-dimensional point cloud data from one or more distance measurement sensors on a vehicle. The method includes generating a three-dimensional point cloud, including a plurality of points, in a volume of space within the radius of one or more distance measurement sensors. The method also includes generating a voxelized model of the volume of space based on the three-dimensional point cloud, which includes a plurality of voxels positioned based on the plurality of points in the three-dimensional point cloud. The method also includes detecting an object other than the one or more distance measurement sensors within the voxelized model.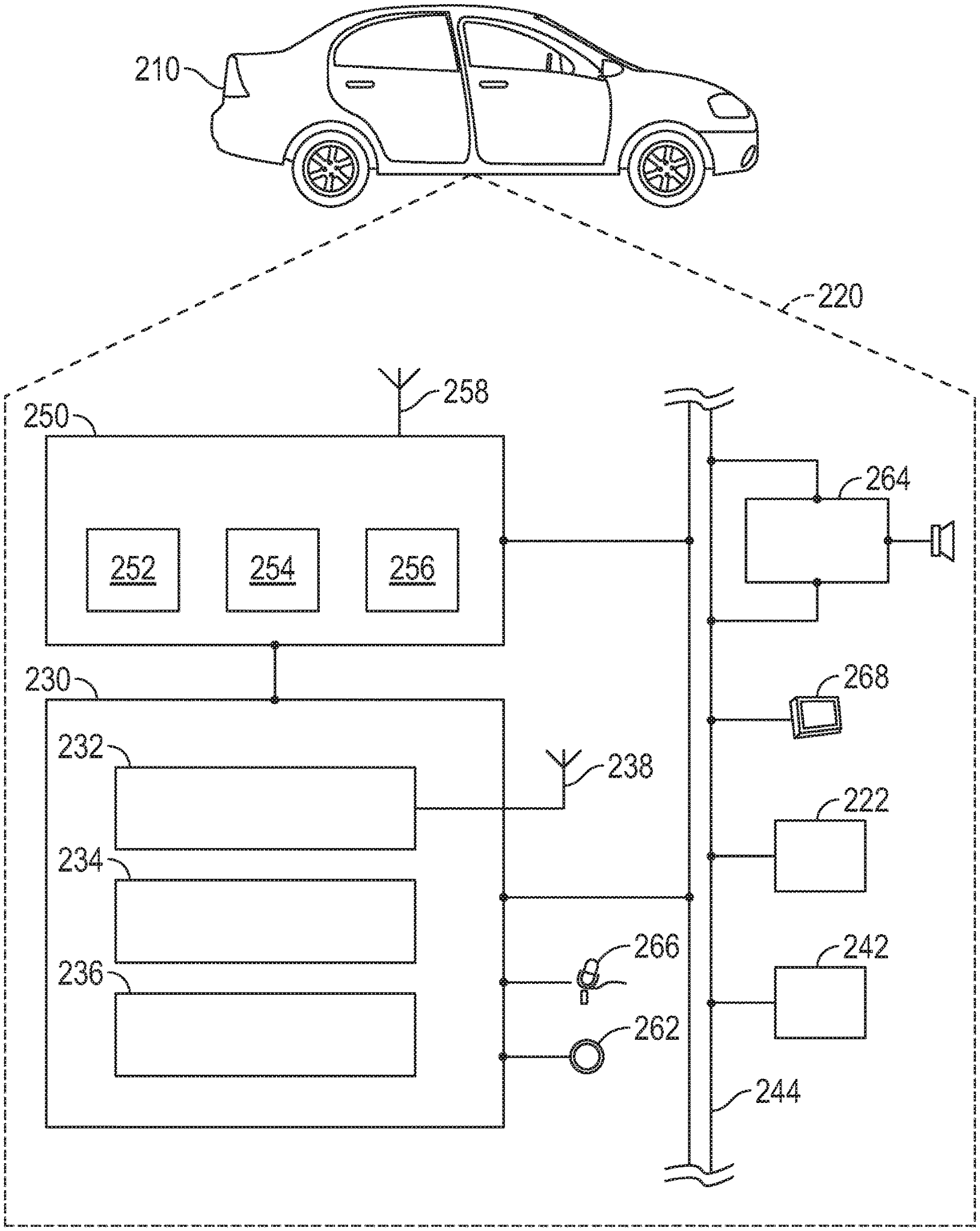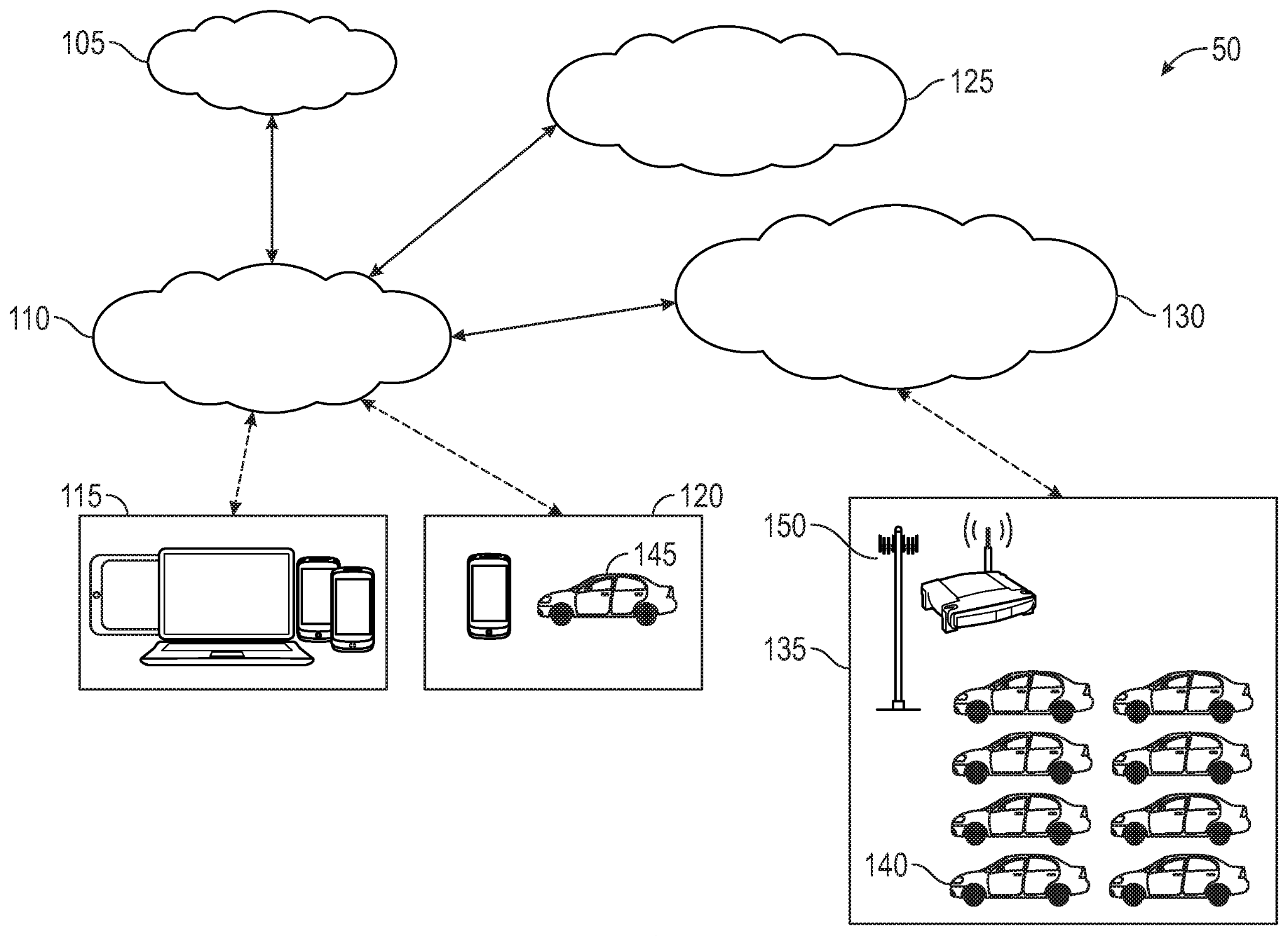 U.S. patent application, US20200409678A1, titled "Vehicle Software Update Network", assigned to GM Global Technology, describes a method for providing a software update to a vehicle. The method includes, by a vehicle, entering a wakeup state and sending a vehicle registration request to a computing environment and receiving a confirmation that the vehicle is to receive one or more software updates based on the vehicle registration of the vehicle. The method further includes receiving one or more software updates from the computing environment.
Hitachi
Founded in 1910, Hitachi is a conglomerate operating in diverse areas ranging from air-conditioning to IT, AI, IoT, and big data infrastructure. The Japanese multinational offers hybrid cloud environments and business applications to the world market. Their data centers offer SaaS applications for multiple industry sectors and provide extremely reliable infrastructure services, such as operation, monitoring, and support services which comprehensively help to plan, develop, operate and maintain the cloud environment.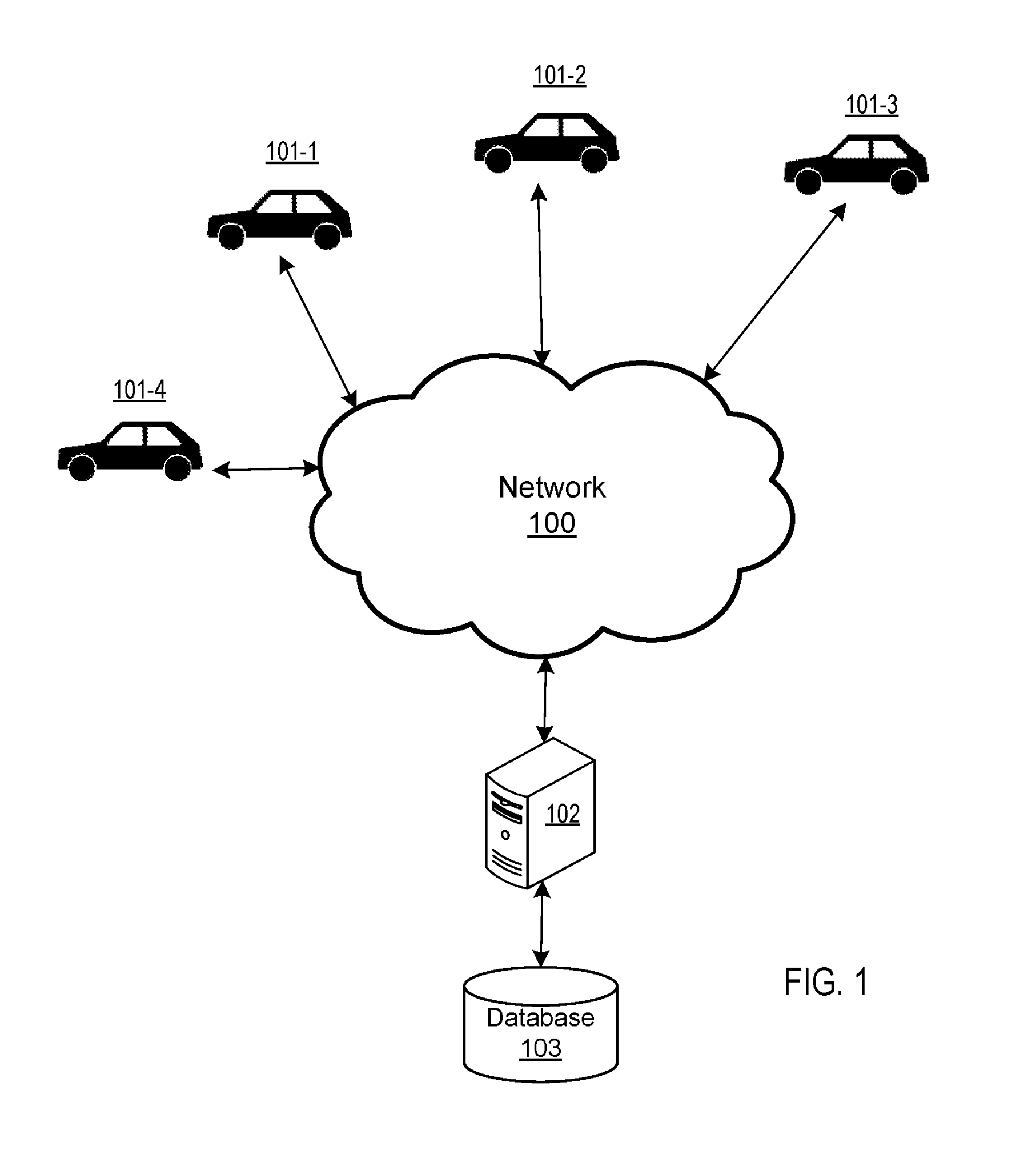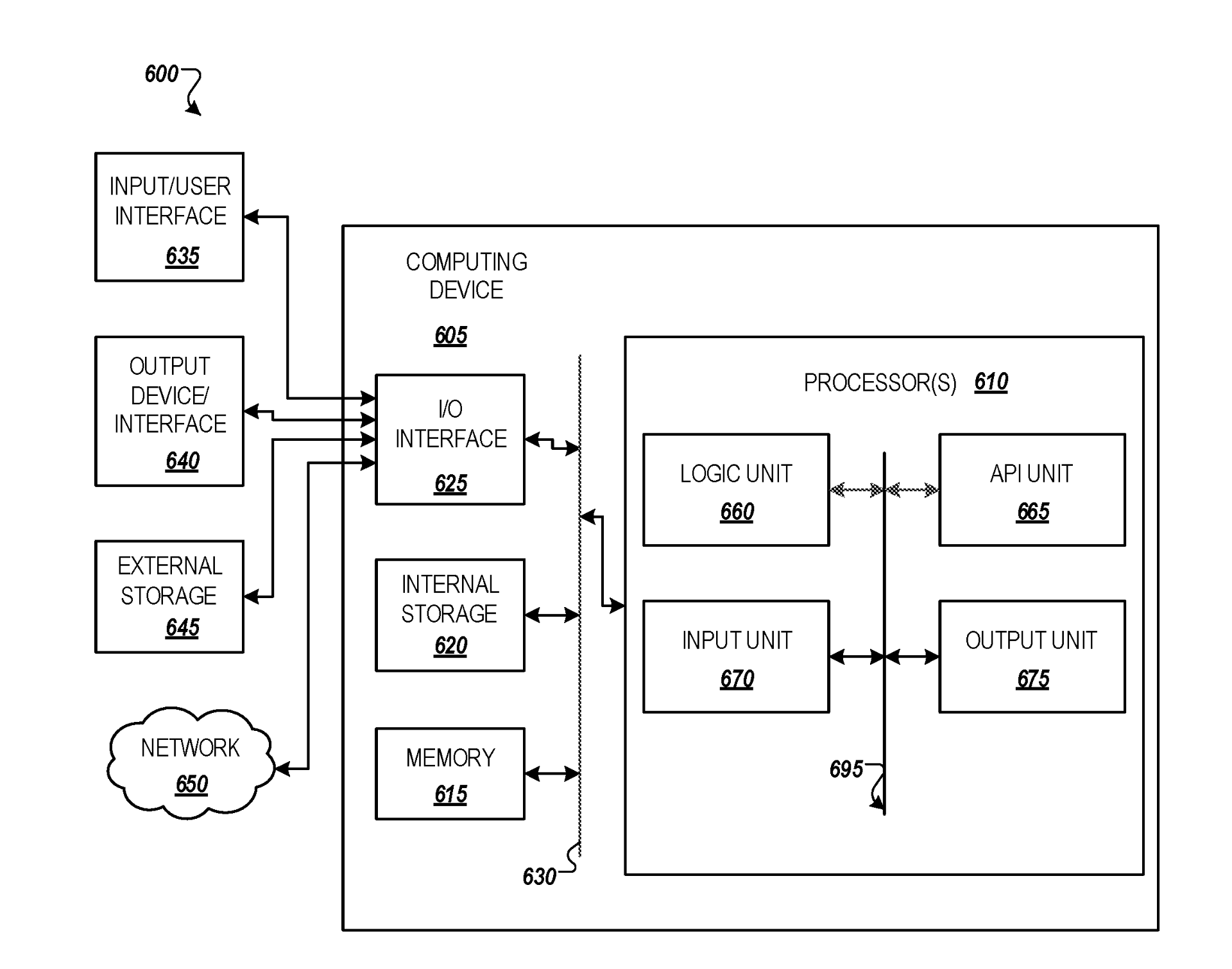 U.S. patent, US10259468B2, titled "Active Vehicle Performance Tuning Based on Driver Behavior", assigned to Hitachi, describes methods for understanding and replicating driver behavior aimed at keeping driver performance consistent over different road/ambient conditions. The method tunes or adjusts the automobile/components according to the expected response of the driver for higher efficiency. The system involves a processor, configured to determine a driver signature for a vehicle, which can be ported to a different vehicle with the driver to ensure consistent performance of the driver. For autonomous cars, the driver signature can further be utilized to teach the cars to drive like the respective drivers to add familiarity to the autonomous systems. The driver signature can be stored either in the cloud or the car.
Upstream Security
Upstream Security, an Israeli startup founded in 2017, provides cloud-based automotive cybersecurity services. It leverages big data analytics and machine learning algorithms to track and identify threats in connected vehicle fleets.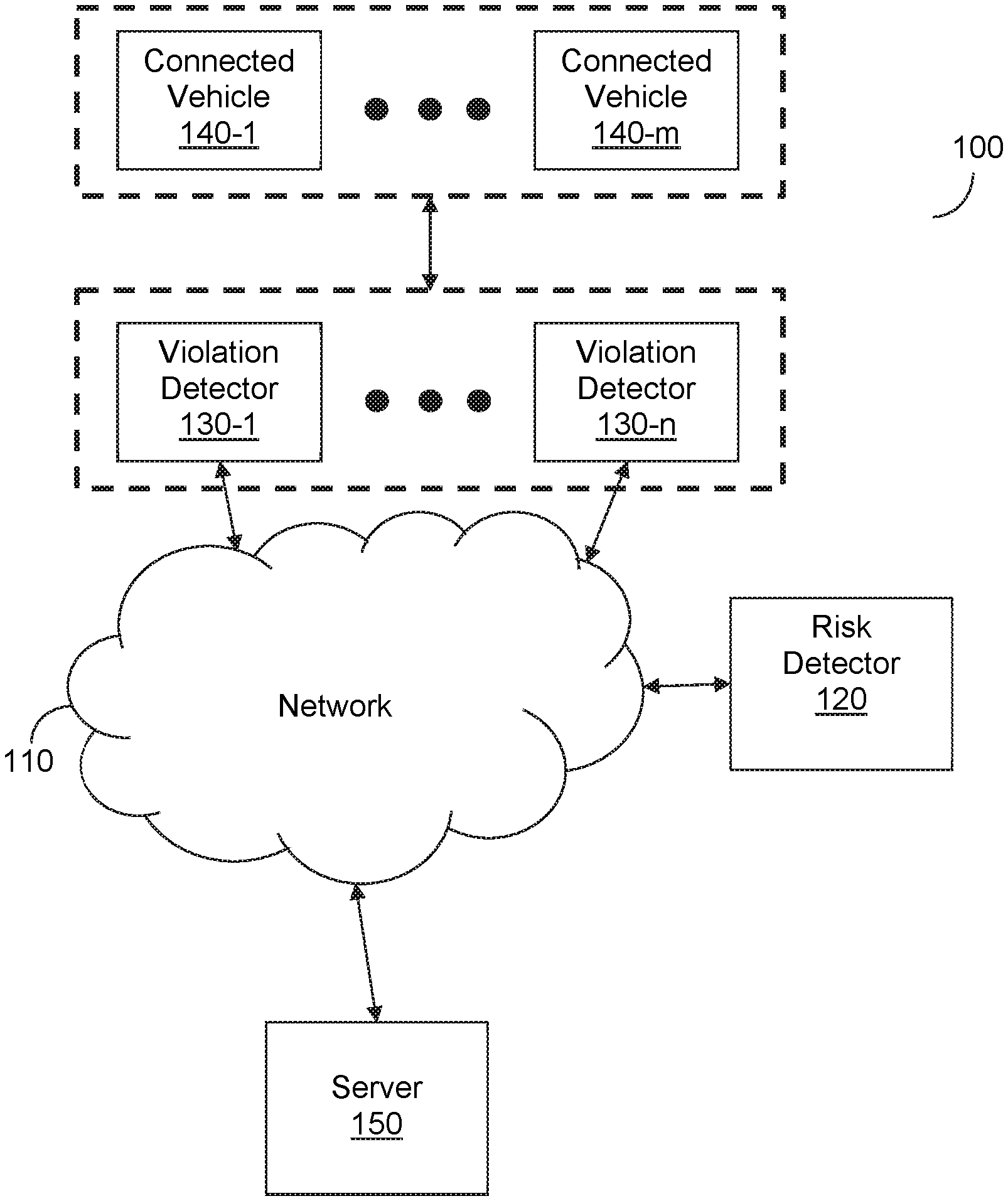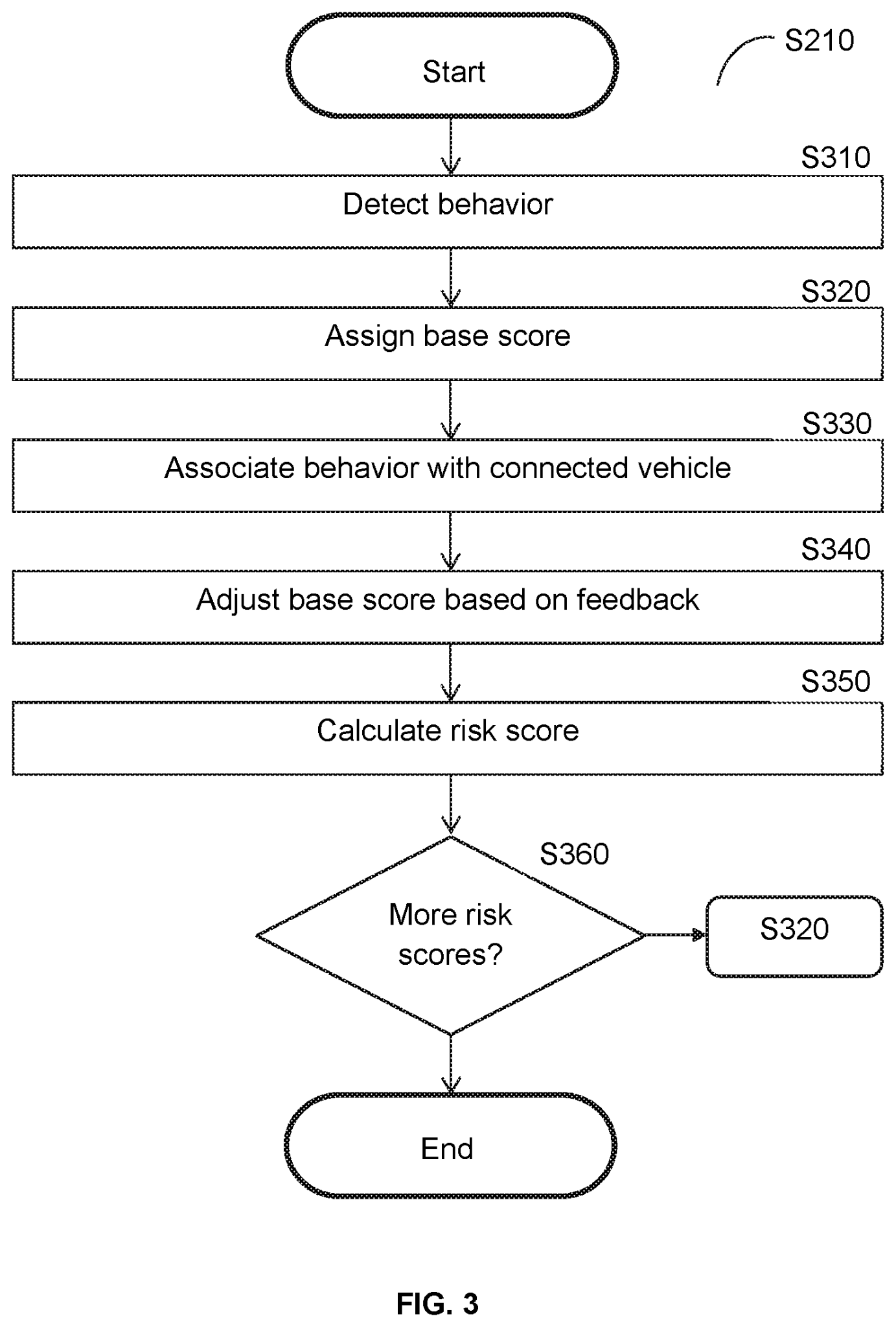 U.S. patent application, US20210101618A1, titled "System and Method for Connected Vehicle Risk Detection", assigned to Upstream Security, describes a method of generating risk scores for a plurality of behaviors detected with respect to a connected vehicle. The method uses a cloud computing platform, wherein each of the detected plurality of behaviors is associated with the connected vehicle based on a contextual vehicle state and calculates a risk score to determine a risk level for the connected vehicle. Based on the risk score the system may execute at least one mitigation action based on the determined risk level.
Sonatus
Sonatus develops software-defined in-vehicle and cloud platforms designed for the end-to-end digital transformation of automotive vehicles. It was founded in 2018. Sonatus also offers data management solutions like its in-vehicle dynamic data collector, cloud data pipeline. Sonatus also offers a vehicle intrusion detector and much more.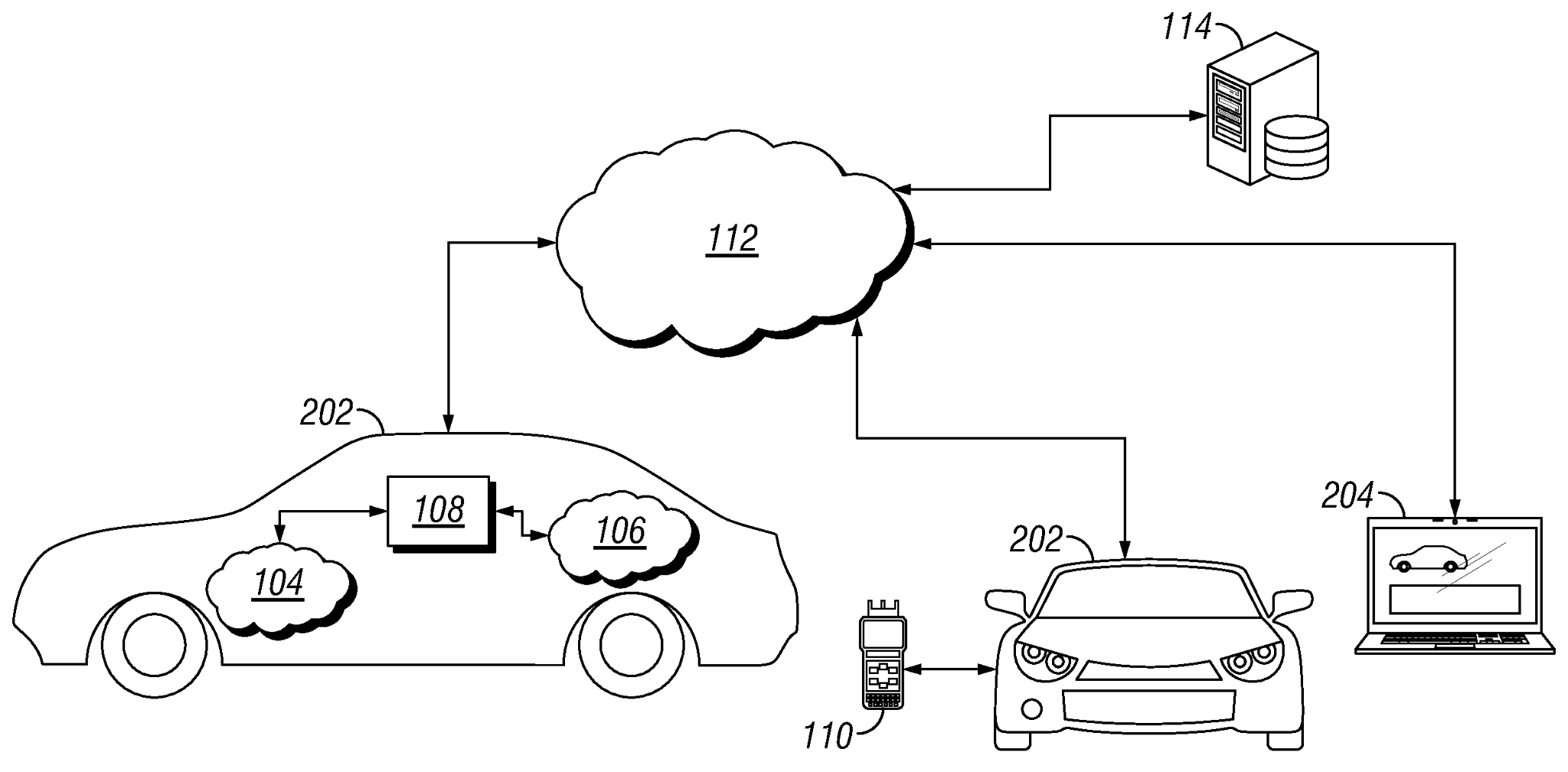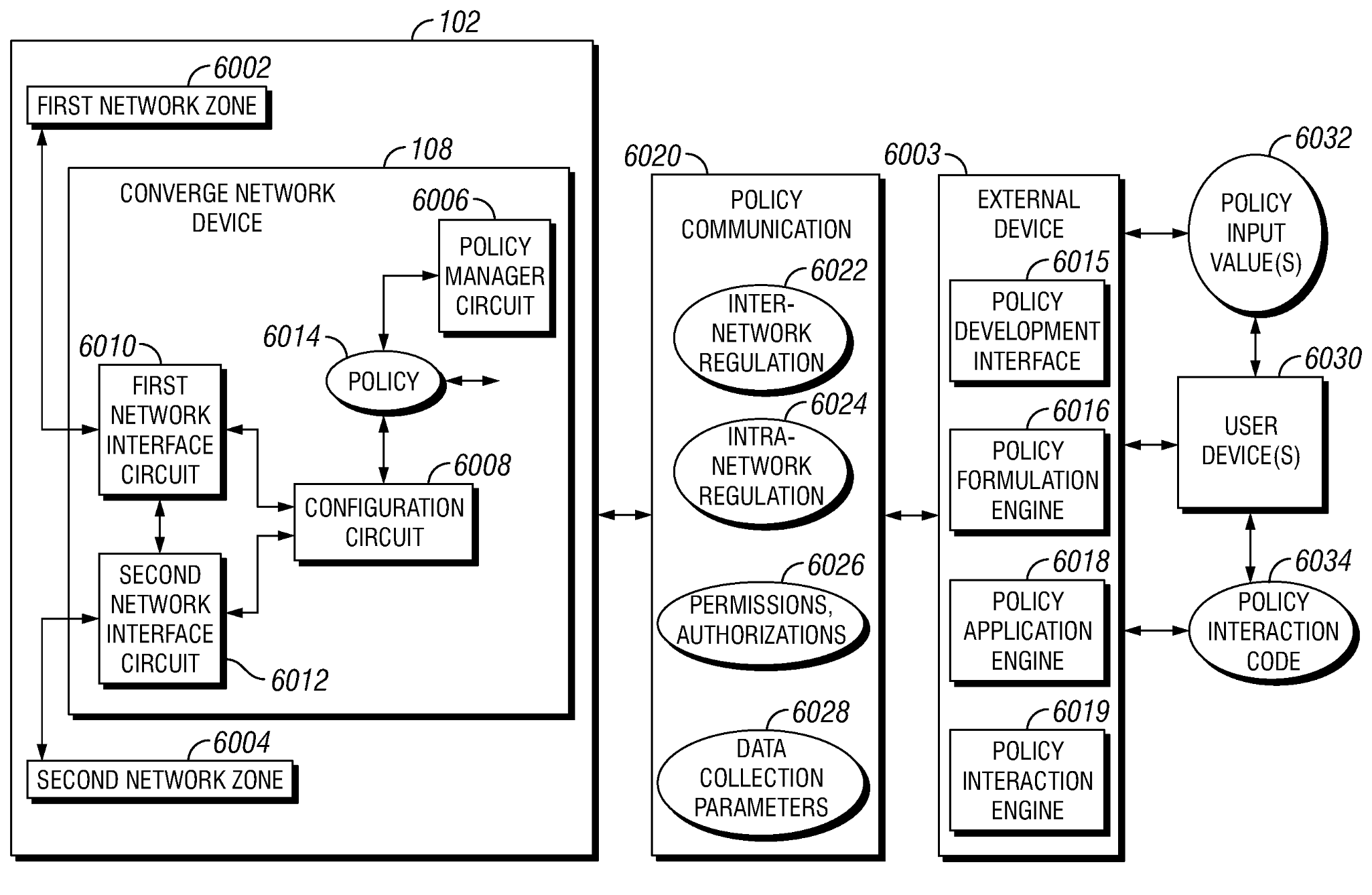 U.S. patent application, US20210234760A1, titled "System, Method, and Apparatus to Support Mixed Network Communications on a Vehicle", assigned to Sonatus, describes a system that includes a vehicle having a first network zone and a second network zone, a converged network device (CND) interposed between the network zones. The system includes a cloud application (e.g., operating on a cloud server or other computing device, at least intermittently in communication with the vehicle), a web based tool, and a configuration circuit that configures network interface circuit(s) in response to the policy. The interface circuit(s) regulate communications between endpoints of the network zones.
NVIDIA Corp
Nvidia Corporation is an American multinational tech company which produces graphics drivers and chip units for gaming, mobile computing and professional markets, as well as the automotive market. Founded in 1993, the company is a pioneer in high-performance chipsets and has collaborated with Mercedes Benz to develop high performance software-defined autonomous vehicles which provides end-to-end solutions for the automotive industry and enables over-the-air updates for continuous improvement for autonomous driving.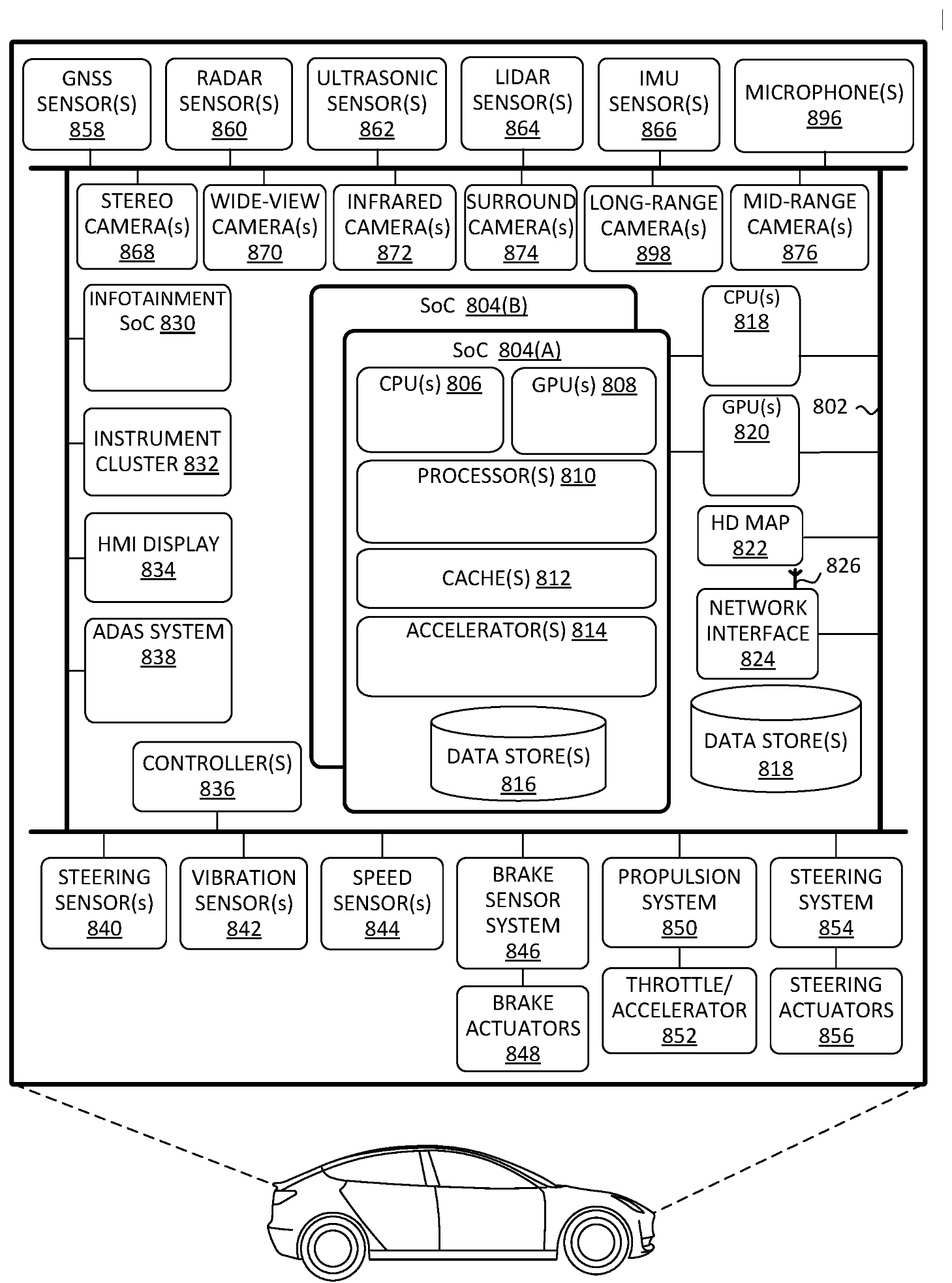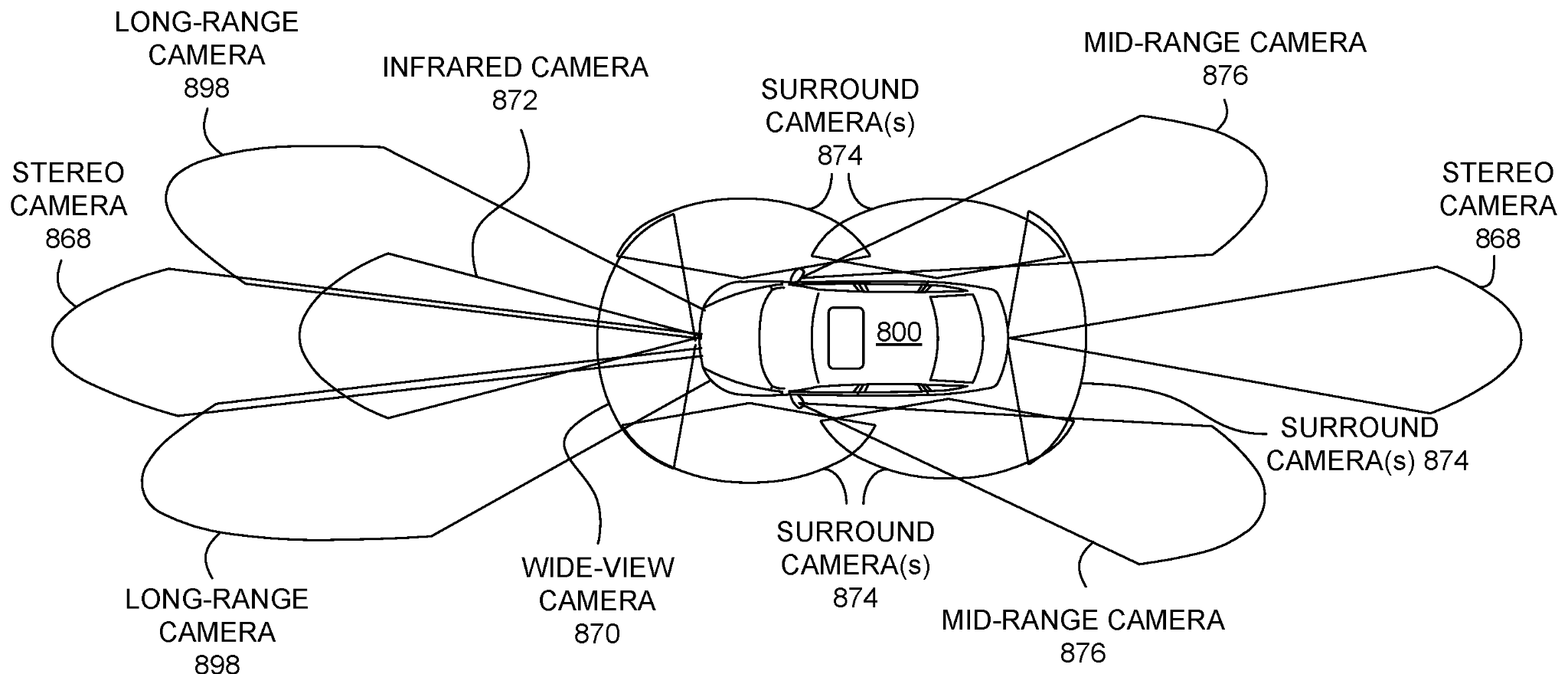 U.S. patent application, US20210184795A1, titled "Accelerated Parallel Processing of 5G NR Signal Information", assigned to Nvidia Corp., describes apparatuses, systems, and techniques to perform signal processing operations in a fifth generation (5G) new radio (NR) network using one or more parallel processing units. The system consists of a Baseband Unit that contains one or more computing devices (i.e. parallel processing units (PPUs)) to perform signal processing and other operations in a 5G network. The PPUs are configured to accelerate high performance computing, data center, machine learning applications in autonomous vehicle platforms, deep learning, high-accuracy speech, image, and text recognition systems.
Robert Bosch
Founded in 1886, Bosch operates multiple business sectors such as consumer goods, industrial technology and automotive mobility solutions. The German company teamed up with Microsoft to develop software-defined vehicles with cloud support services for traffic infrastructure, repair shops and cloud-based software modules designed to bring over-the-air updates to entire vehicle fleets.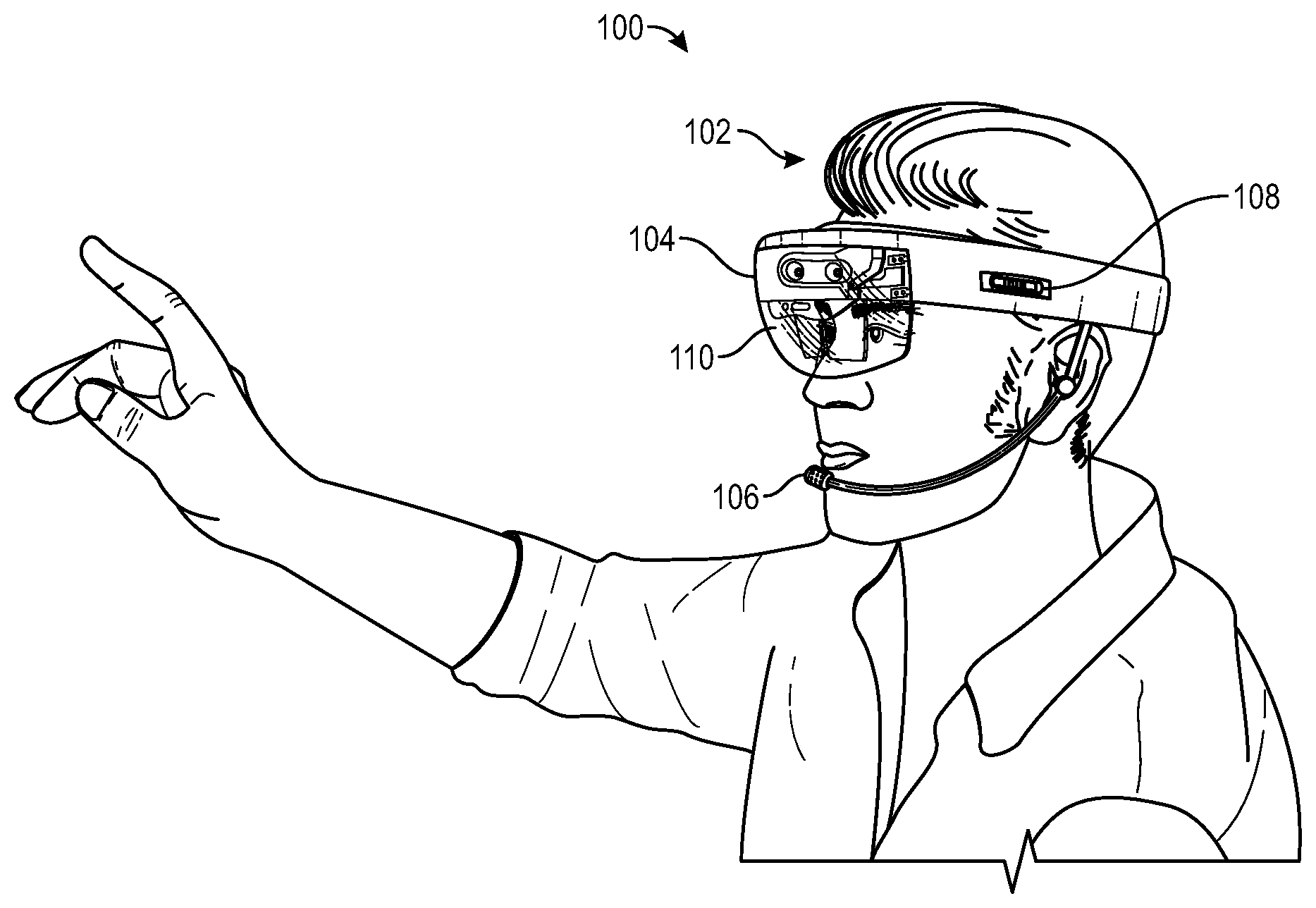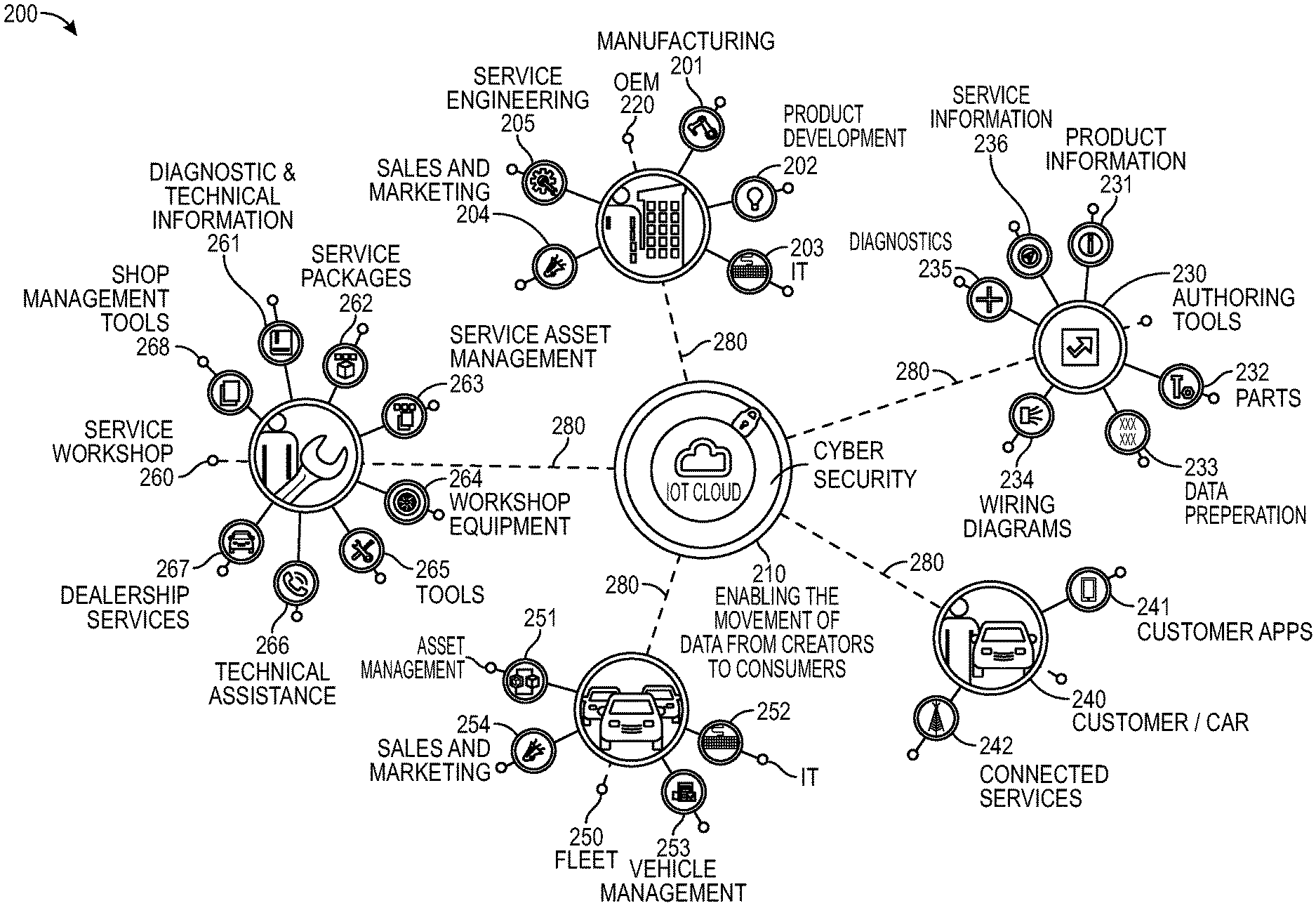 U.S. patent, US10708277B2, titled "Artificial Intelligence for a Vehicle Service Ecosystem", assigned to Bosch Automotive Service Solutions, describes a service ecosystem, where the technicians wearing headsets can be verified and authenticated by the cloud to work on vehicles based on their biometric information and the vehicle service requested. The service ecosystem can schedule appropriate technicians including time availability, level certification, as well as identifying other technicians as needed to load balance the service based on repair status and estimated service completion time.
Hunter Engineering
Founded in 1946, Hunter Engineering is an automotive service equipment manufacturer based out of Missouri. The company has collaborated with Robert Bosch to develop cloud based vehicle diagnostics systems to calibrate advanced driver assistance technology (ADAS). The company also offers cloud-based integration to service equipment which delivers the results of vehicle inspections to customers through mobile applications.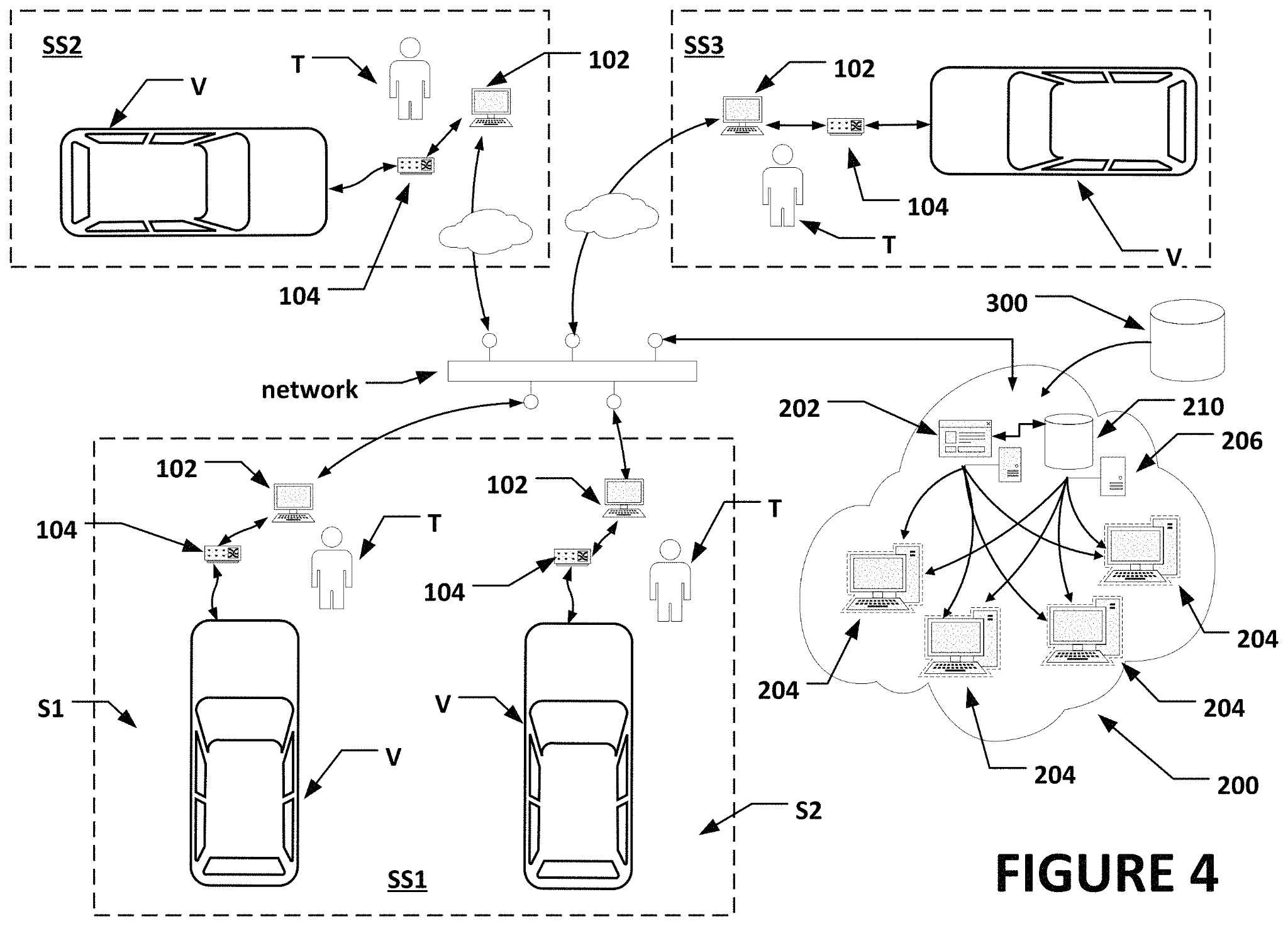 U.S. patent, US10964134B2, titled "Cloud-Based On-Demand Vehicle Diagnostic Systems", assigned to Hunter Engineering, describes a vehicle service system that includes a local processing system in communication with the vehicle and a cloud-based vehicle diagnostic application service. The system is configured to establish multiple independent virtual processing systems within the cloud-based or virtual processing environment, enabling multiple service technicians at various physical locations to simultaneously conduct vehicle service or inspection procedures during the service period. Upon completion of the vehicle service, the remote cloud-based vehicle diagnostic application service terminates the virtual processing system and the vehicle-specific diagnostic software application, freeing cloud-based resources for subsequent uses.
Click here to know more about our Search Services.