In patent parlance, non-patent literature or NPL refers to all published documents other than patents or patent applications. This encompasses scientific publications such as journals, books, or conference proceedings and other publications such as manuals, news reports, drawings and websites.
Importance of Non-Patent Literature
Non-patent literature is relied on heavily by patent offices and patent practitioners around the world. One of every five prior art search reports from the European Patent Office (EPO) cites an NPL reference1. The reliance on NPL is even more pronounced in R&D-intensive fields, such as biotechnology, pure and applied chemistry, telecommunications, computing and audio-visual media 1, 2.
Reference to NPL can be found in multiple places within patent documents such as the front page and description. One study found that approximately 17.6% of U.S. patents granted since 1947 contain at least one citation to a scientific article on their front page4. Non-patent literature cited in patent documents can be a rich source of information, which could lead to the discovery of similar documents within the technology field, identification of technology trends and potential opportunities/threats.
NPL is often used in patent challenges such as Oppositions and Invalidities. One famous example is the use of Steve Job's key-note address as evidence to invalidate a patent by a German Court in 20073. Germany's federal patent court sided with Samsung and Motorola to declare Apple's iOS 'bounce-back effect' patent invalid in Germany. The patent in question, EP2059868, titled "Portable Electronic Device for Photo Management" was considered invalid as the iPhone presentation by Mr. Job was considered prior art in Germany.
Academic Search Engines and Databases
Academic search engines and bibliographic databases provide access to scientific knowledge possible through web searches. Many online resources are available for conducting non-patent literature searches. The problem is finding those that can provide you with comprehensive coverage, to help identify the most relevant information quickly. Some resources are more reliable than others.
We list below our top five recommendations for FREE resources to help with your next NPL search.
Google Scholar is our top recommendation among the free academic search engines. Its sheer speed makes it particularly useful for doing a quick search on a topic.

Google Scholar, powered by Google Search, boasts coverage of over 300 million articles spread across various academic disciplines. One of the useful features of Google Scholar is the ability to see different versions of the same article that are available online. This is very helpful when you need a free full-text publication of the article. Google Scholar also allows you to create your own library or alert for notifying new publications.
Google Scholar further provides various filter options and full-text links to both research papers and patents when available. It also allows limited use of Boolean operators and advanced searching options such as searching within specific fields such as title, author, a particular journal, date, add exclusions, combine, etc. A searcher can expand their search through citations of an article and the parsed bibliographic information. However, one cannot search within the title and abstract. Such features are normally available in a paid service such as Scopus/Web of Science. Despite these limitations, Google is undeniably fast and easy to use for finding relevant results.
Lens is a free scholarly search and citation index tool based on open-source data provided by Cambia, an Australian non-profit organization. We use it regularly in our searches.

It sources its NPL data from Microsoft Academic, Crossref, Pubmed/PMC, Core and others. Advanced searching, native language searching and visualization of information are possible. It is fast and easy to use. Further, it combines patent, sequence and NPL data making it an attractive proposition as a discovery and analytics tool. Registering for a free account also allows you to access additional features such as saved searches and reports.
Microsoft's response to Google Scholar is not far behind in terms of ease of use and coverage since its relaunch in 2017.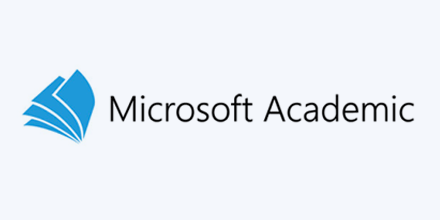 It consists of Microsoft Academic Graph (MAG), an open-source dataset provider generated by Microsoft's Bing crawlers and a web search interface.
The tool allows you to search by journal titles, authors, conference names, fields, and phrases. It also allows you to browse by topics from various sources on the web. Microsoft claims their interface uses a semantic search which makes it different from others. Microsoft Academic's built-in analytics and topic browser allow you to get a quick overview of various topics. The searching is based on structured meta-data, a major point of difference to Google's full text searches from publisher sites. One drawback is that it does not support boolean operators.
National Center for Biotechnology Information (NCBI)'s Pubmed search engine is our top recommendation for free research on biomedical and healthcare literature.

The engine incorporates the National Library of Medicine (NLM)'s MEDLINE database, which uses Medical Subject Headings (MeSH) for information retrieval. While it does not include full-text articles by default, access to those that are open-access is possible through PubMed Central (PMC), NCBI Bookshelf, or Europe PMC for reading/downloading. The user interface allows for easy identification of relevant documents and expansion of search strategies. It is important to note that several free and proprietary databases cover PubMed in their listings. The interlinking of the databases in PubMed allows for additional access to nucleotide/protein sequences via GenBank, PubChem's database of chemical structures, SNP database for genetic variation, etc.
Semantic Scholar, launched in 2015, is one of the more recent tools that was developed by Allen Institute for AI, a nonprofit research institute.

The search engine covers over 180 million articles and partners with the likes of IEEE, Microsoft Academic, and Springer Nature. Semantic Scholar applies AI to extract the meaning from the scientific literature. Semantic Scholar assigns a unique identifier (S2CID) for articles hosted in its database. It also provides visualization of the data for a quick understanding of the topic. Due to the very nature of the tool, it can only serve as a quick search tool to identify relevant references quickly and sort the most relevant results based on their influence. For instance, the same search that produces several thousands of results in Google Scholar may return only hundreds of results in Semantic Scholar. It is also limited by its coverage and filter options. Searchers cannot rely on the tool alone to produce a comprehensive search and analysis of prior art.
Professional NPL Search For Best Results
A thorough and systematic search for both patents and NPL is a necessary part of your IP due diligence. An NPL search can be useful whether you wish to get R&D insights, challenge the validity of a patent, or gather evidence of patentability. Searching for all relevant literature from the public domain is truly an arduous task even for the experienced searcher.
We do not recommend using the free academic search engines suggested here alone for studies requiring a systematic review of NPL or a focused prior art search. We recommend using search firms that utilize expert searchers, multiple databases, and the latest technological tools to provide you meaningful results on time and within budget for such studies. MaxVal's expert researchers combine their experience and expertise to conduct a robust and comprehensive search. We utilize several general and subject-specific database collections, as well as, gray literature such as conference proceedings, manuals, reports and dissertations.
Get in touch with us to know more.
References:
1 Yves Verbandt, Els Vadot, Non-patent literature search at the European Patent Office, World Patent Information, Volume 54, Supplement, 2018, Pages S72-S77, ISSN 0172-2190, https://doi.org/10.1016/j.wpi.2017.07.001
2Jefferson, O., Jaffe, A., Ashton, D., et al. Mapping the global influence of published research on industry and innovation. Nat Biotechnol 36, 31–39 (2018). https://doi.org/10.1038/nbt.4049
3http://www.fosspatents.com/2013/09/video-of-steve-jobss-iphone.html
4Marx, M, Fuegi, A. Reliance on science: Worldwide front‐page patent citations to scientific articles. Strat. Mgmt. J. 2020; 41: 1572– 1594. https://doi.org/10.1002/smj.3145