Data to drive smarter prosecution and business decisions
Symphony's Analytics module provides interactive, powerful, and
simple-to-use information to users. Combining Salesforce's Lightning platform and Einstein Analytics, the module simplifies the aggregation of disparate patent, financial, and other external data. Armed with this newly presented information, patent professionals can make informed IP decisions.
The module's prosecution analytics sub-module helps translate patent examiner and art unit' prosecution behavior into actionable data to help in-house attorneys devise more effective case-by-case patent prosecution strategies, tactics, and budgets. The sub-module additionally allows you to combine some private data about the application with what is known publicly. While the Decision Assist sub-module guides you in making the right prosecution decision by combining the examiner's past decisions and the stage of your application.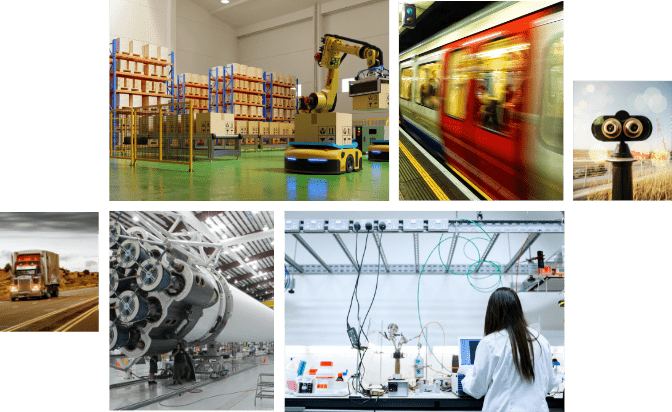 Key Features of the Analytics Dashboard
MaxVal provides IP Lifecycle Management Solutions via Symphony covering a wide range of IP types including Patents, Utility Models, Trademarks, and Industrial Designs. The scope of such management covers all the stages of an IP Lifecycle. The stages are broadly categorized into Application Filing, Prosecution, Application Allowance, and Post Grant. The scope of work includes but is not limited to:

Integrates data from different sources

Offers little to no query restrictions due to performance gotchas

Provides prosecution assistance for in-house IP attorneys and outside counsel

Expands how IP data can be visualized to make truly data-driven decisions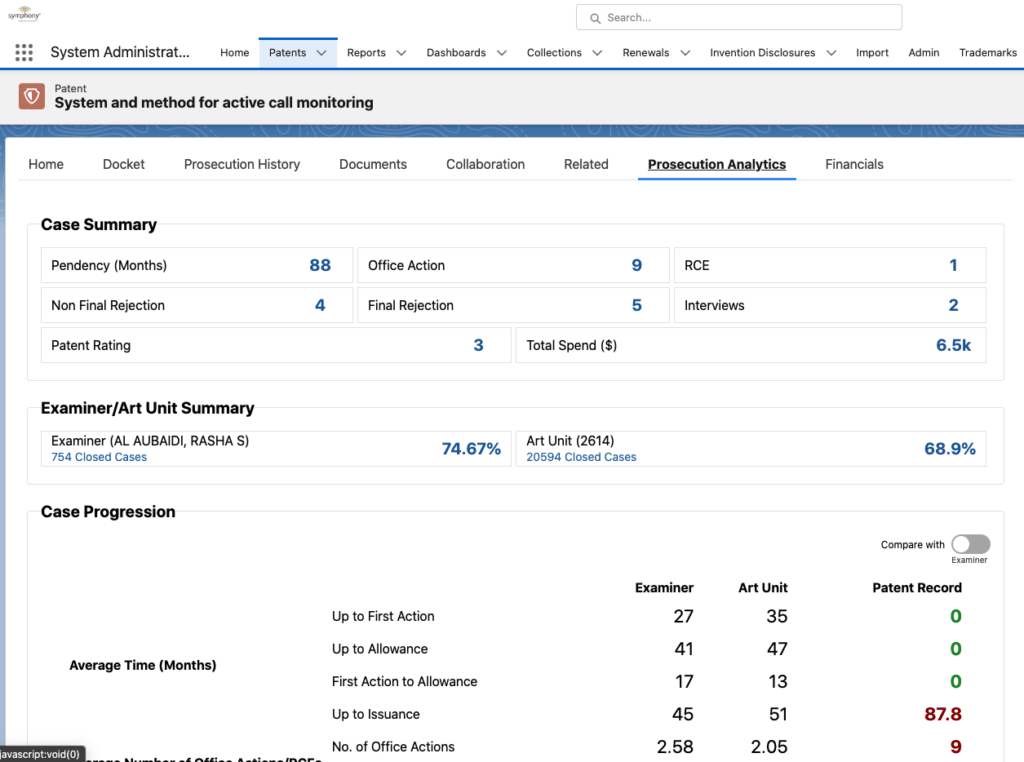 Screenshot of Prosecution Analytics

Manage budget – The financial dashboard allows you to view your renewal cost by jurisdiction, expiry date and identify potential assets for pruning

Eliminate risks – Our Rules team of attorneys and specialists monitors country laws in over 190 countries (and growing) to ensure that renewal rules are always current

Reduce costs – Competitive, transparent, flat service fees that lowers your annuity service costs. No extra management, subscription, sign-up, or reporting fees

Minimize tab toggling – Symphony's analytics
module helps you avoid juggling multiple systems or additional subscriptions
The world's leading organizations and law firms trust us to manage their IP Management requirements
Manage IP with confidence
We help corporations and law firms transform ideas into strategically and financially valuable assets.

Full-spectrum of IP lifecycle software solutions to manage your everyday IP challenge

Trusted by the world's most innovative companies and law firms to manage their IP portfolio

Finest IP experts and technology professionals to guide you through your IP journey
To speak to one of our IP experts or to request a demo, please fill out the form below.
Together, we help your organization succeed
Work with an IP partner who empowers you to get more done