IBM's patent describes self-driving cars that can pick up passengers based on their shopping data.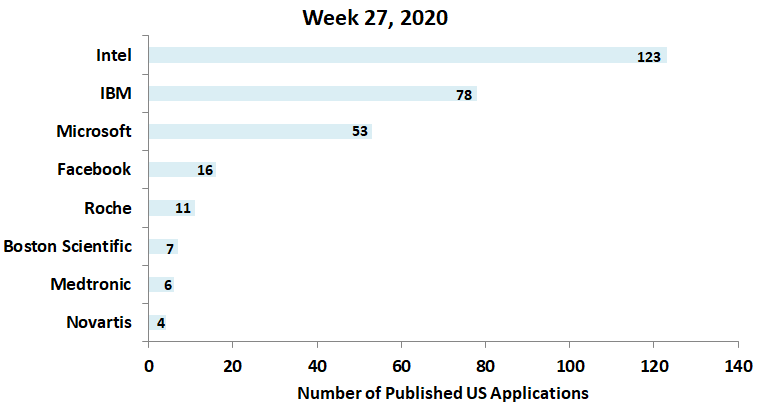 In this week's featured patents, we cover the latest patent applications from IBM, Microsoft, Intel, Apple, Boston Scientific, Medtronic, Roche, and Novartis.
IBM Files a Patent for Directing Movement of a Self-Driving Vehicle Based on Sales Activity
U.S. patent application, 20200211095, discloses a method for controlling a self-driving vehicle (SDV) based on a purchase transaction at a point of sale (POS) device. The SDV picks up a passenger associated with the transaction from the POS device location to a predetermined location. The figure below illustrates an exemplary user interface that displays pick-up related information to the passenger.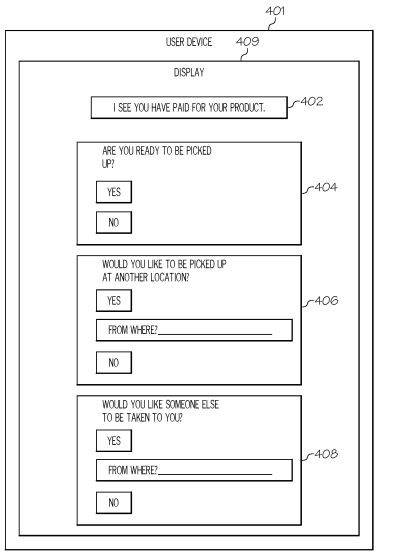 Microsoft Seeks a Patent for Triggering Automatic Image Capture Based on a Change of Scene
U.S. patent application, 20200213509, describes a method for processing a series of frames or live images captured by a camera and determining when a scene change occurs. If a scene change is followed by a stabilization of the scene, the system triggers an auto-capture of the stabilized scene, without the need for user input. The figures below illustrate the implementation of an image capture application and capturing real-world scenes.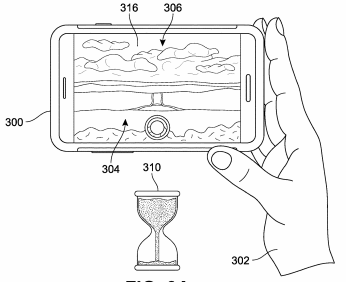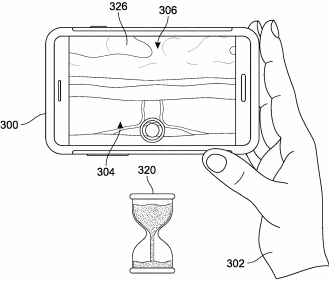 Intel Seek a Patent for Drone-Based Traffic Control and V2X Enhancements
U.S. patent application, 20200211402, discloses a drone-based method for traffic control that includes detecting a traffic condition, determining whether to adjust a virtual traffic sign responsive to detecting the traffic condition, and adjusting the virtual traffic sign based on the traffic condition. The illustration below depicts traffic management in three dimensions.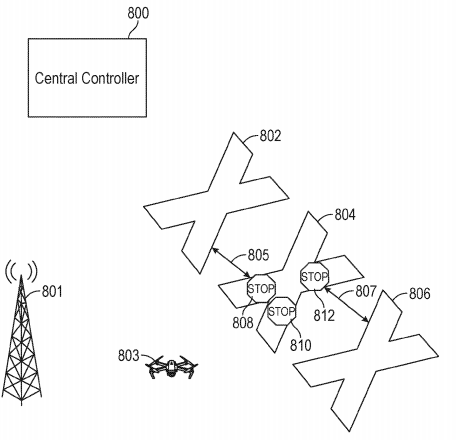 Apple Seeks a Patent for Visual Indicators of User Attention in AR/VR Environment
U.S. patent application, 20200209624, discloses a method of notifying a user regarding the attention state of another user in an augmented reality/virtual reality (AR/VR) system. When a first user gazes at a second user, an image with a visual cue (refer 180, 181, 182 in the figure) is displayed to the second user as a notification. The following block diagram illustrates the concept.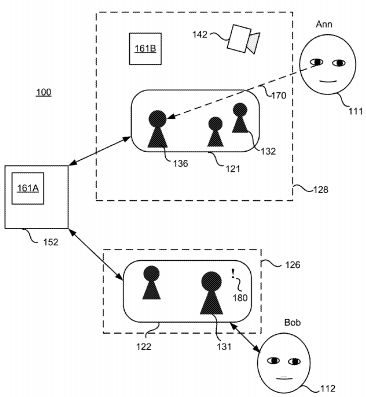 Boston Scientific Seeks Patents for Systems for Interactive Medical Visualization and a Prostate Therapy System
U.S. patent application 20200205905 relates to a distributed interactive medical visualization system including a video processing circuit, a central processing circuit, a communications circuit, and a user interface generated by the video processing circuit. The figure below shows the interactive visualization system.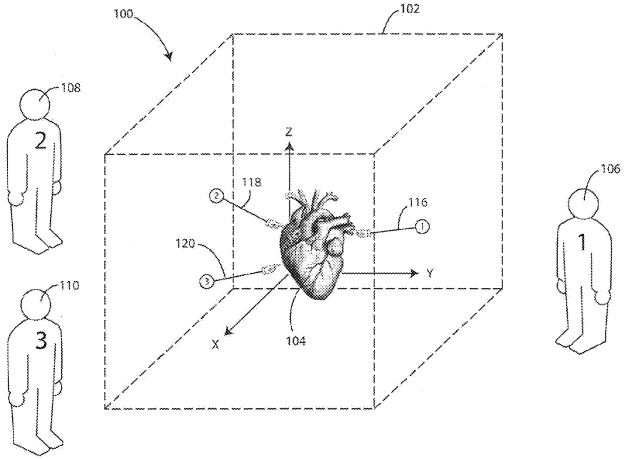 Another application, 20200205873, describes a prostate therapy system that can access a prostate lobe transurethrally and deliver condensable vapor to ablate prostate tissue without ablating the tissue of the prostatic urethra. The figure below shows the vapor energy delivery system.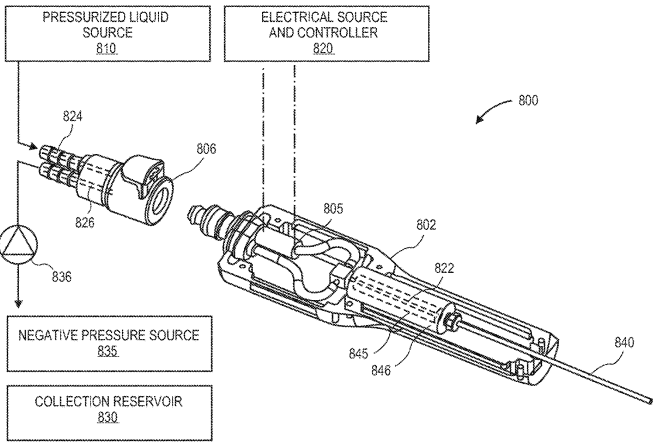 Medtronic Seeks to Patent a Multifunctional Ablation Device
U.S. patent application 20200205872 presents an intravascular multifunctional ablation catheter for treating multiple tissue sites having varying geometries. The catheter has a flexible elongate body, an expandable element positioned on the elongate body, a linear thermal segment, and a couple of fluid paths in communication with the thermal segment. The catheter is illustrated below.

Roche Aims to Patent Novel Pharmaceutical Compositions for Low Molecular Weight Compounds
U.S. patent application 20200206133 discloses a novel pharmaceutical preparation comprising the polymer Eudragit.RTM. EPO. The composition is used for the administration of low molecular weight basic or neutral active pharmaceutical ingredients (API).
Novartis Files a Patent to Use IL-1B Binding Antibodies for the Treatment of Alcoholic Hepatitis
U.S. patent application 20200207848 presents a method of treating alcoholic hepatitis in a subject comprising administering the IL-1B antibodies gevokizumab or canakinumab.