Amazon's Prime Air delivery drones might include advanced safety features.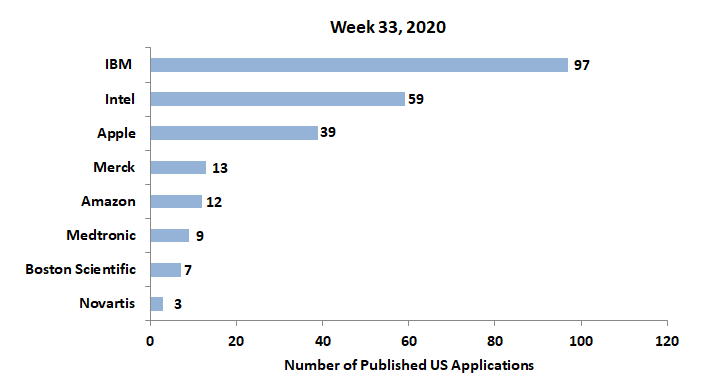 In this week's featured patents, we cover the latest patent applications from Amazon, Intel, IBM, Apple, Boston Scientific, Medtronic, Novartis, and Abbott.
Amazon Eyes a Patent for Virtual Safety Shrouds for Aerial Vehicles
U.S. patent application, 20200257314, presents an aerial vehicle that activates a safety profile when an object enters its vicinity to avoid any potential harm to the object and the aerial vehicle. As illustrated below, when the object (506) approaches the vehicle vicinity the speed of the propeller (503-2) is controlled to reduce damage.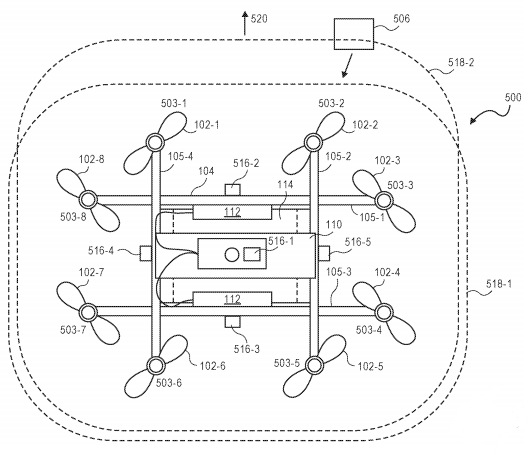 Intel Seeks a Patent for a Method for Road Surface Friction Based Predictive Driving for Computer Assisted or Autonomous Driving Vehicles
U.S. patent application, 20200255021, discloses an apparatus for computer assisted or autonomous driving (CA/AD) vehicles that determines a driving strategy based on road surface conditions, which indicate friction between the road surface and surfaces of the vehicle's tires at the current location and at a future location of the vehicle. The illustration below depicts an example environment for the CA/AD vehicle.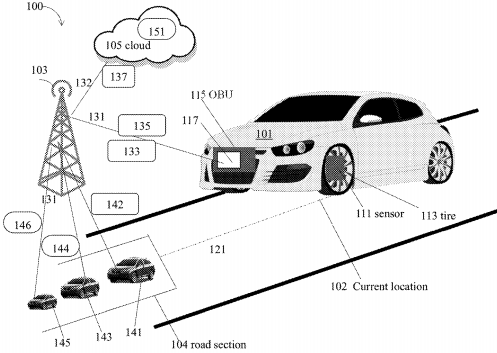 IBM Files a Patent Related to Visual Storyline Generation from a Text Story
U.S. patent application, 20200257763, discloses a method that identifies conversational blocks within a text-based story, which includes conversational turns, topic switches between the conversational turns, etc., and obtains related images for each of the conversational blocks for generating a visual storyline representing the text-based story based on ordering the images obtained for each of the conversational blocks.
Apple Aims to Patent an Immersive Virtual Display
U.S. patent application, 20200258311, discloses a VR system for vehicles to address motion sickness for passengers. The VR system may provide immersive VR experiences based on the physical motions that a passenger experiences. The real world view may be replaced with virtual environments, which can be altered when the passenger is exhibiting signs of motion sickness. A VR system that provides synchronized physical effects for passengers is illustrated below.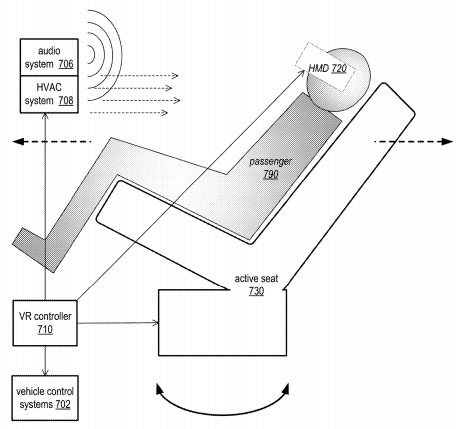 Boston Scientific Aims to Patent a Stent Delivery System
U.S. patent application, 20200253765, describes a stent delivery system that consists of an inner member having a stent receiving region, a deployment sheath axially slidable relative to the inner member, and a rack that is coupled to the proximal end region of the deployment sheath. The stent delivery system is illustrated below.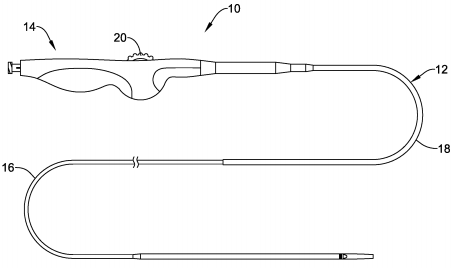 Medtronic Seeks to Patent a Noninvasive Glucose Sensor
U.S. patent application, 20200253513, describes a miniaturized noninvasive photoacoustic sensor for estimating analyte concentration levels. The image below is a schematic of the analyte sensor.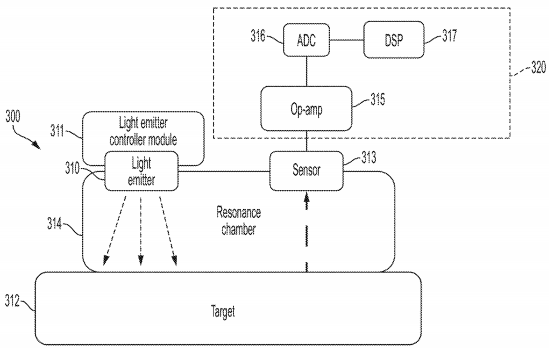 Novartis Files a Patent Application for a Combination Treatment
U.S. patent application, 20200253980, discloses a pharmaceutical combination which comprises a phosphatidylinositol 3-kinase inhibitor, and a c-Met receptor tyrosine kinase inhibitor for the treatment of a c-Met dependent proliferative disease.
Merck Aims to Patent a Combination of a PARP Inhibitor and a PD-1 Axis Binding Antagonist
U.S. patent application 20200254091, presents a method of treating cancer by administering a PARP inhibitor in combination with a PD-1 axis binding antagonist to a patient.