Suzuki wants to patent a moving route guidance device.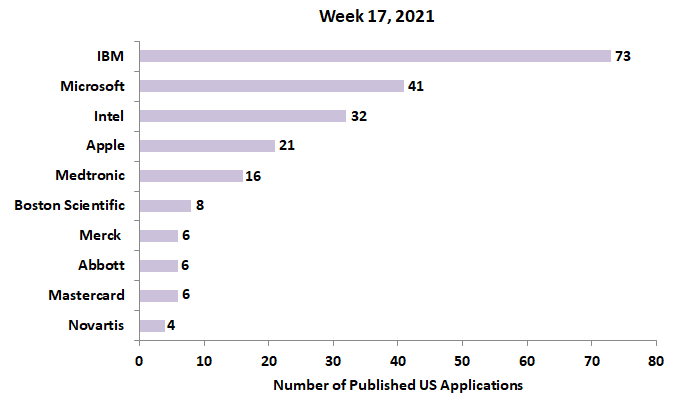 In this week's featured patent applications, we cover the latest from Suzuki, Novartis, Boston Scientific, Abbott, Medtronic, Merck, Mastercard, Intel, Apple, IBM, and Microsoft.
Suzuki Files a Patent for a Moving Route Guidance Device to Display a Route Navigation Image to a Host Vehicle Driver
U.S. patent application, US20210123760, discloses a moving route guidance device that includes a display control means configured to execute display controls to change at least one of a content and a display position of the route guidance image based on position information of the moving body. The figure below shows the configuration of an automobile on which an automotive head-up display (HUD) apparatus according to the present embodiment is mounted.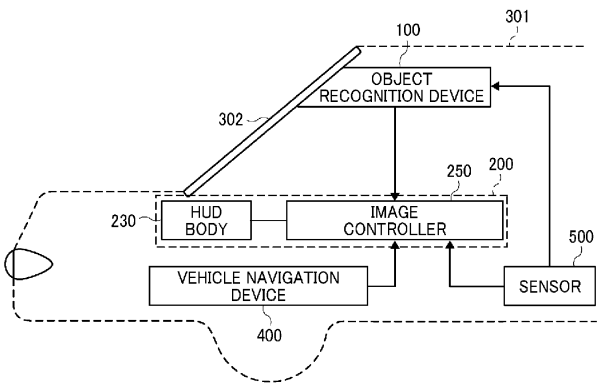 Novartis Eyes a Patent for Combination Therapy
U.S. patent application, US20210121563, discloses a method for treating proliferative diseases through the parenteral administration of PD-1 antibody molecules in combination with an inhibitor compound of c-Met receptor tyrosine kinase.
Boston Scientific Seeks to Patent a System for Improved Radiotherapy Efficacy
U.S. patent application, US20210121644, discloses a system for improved efficacy of radiotherapy treatment of hypoxic tumors. The system includes an oxygenation element and a gas exchange fluid flowable between the oxygenation element and a gas exchange device for statically or continuously oxygenating hypoxic tumors before or simultaneously with irradiation. The figure below shows the radiotherapy system.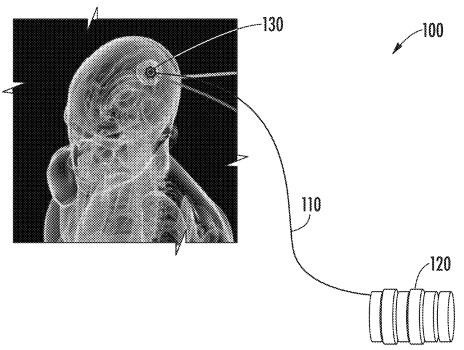 Abbott Seeks to Patent Nucleic Acid Amplification and Detection Devices
U.S. patent application, US20210121888, discloses an integrated multi-reaction viral nucleic acid amplification and analysis system including thermal blocks with linearly arranged and evenly spaced reaction vessel wells, each having a side aperture that allows light to pass into the reaction vessel well and a traveling optics detection unit. The figure below shows an assembled nucleic acid amplification device with thermoregulatory components.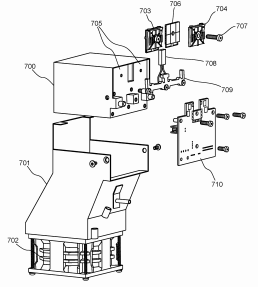 Medtronic Eyes a Patent for a User-Centered System for Recharging an Implanted Neurostimulator
U.S. patent application, US20210121708, discloses a system for improved user experience with rechargers for implantable medical devices. The system includes an external charging device for powering a rechargeable implantable device, an indicator light-emitting diode (LED), and a processor to determine the firmware state of the charging device, and a user device application. The figures below illustrate graphical user interfaces for a client device.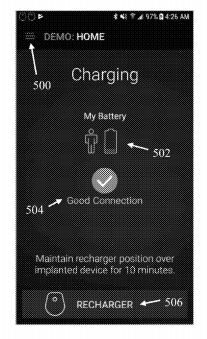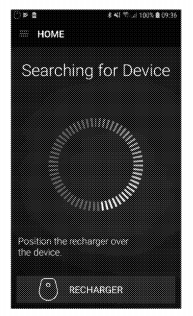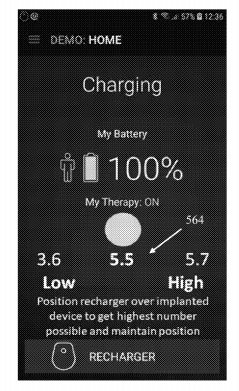 Merck Files a Patent for Small Molecule Inhibitors
U.S. patent application, US20210122764, relates to compounds or their pharmaceutically acceptable salts that can inhibit the G12C mutant of Kirsten rat sarcoma (KRAS) protein and are expected to have utility as therapeutic agents for treating cancer, and the prophylaxis of cancer. The structure of the compound used for such pharmaceuticals is illustrated below: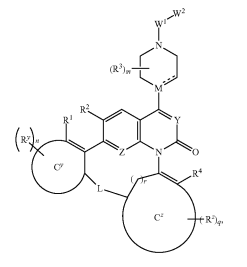 Mastercard Files a Patent for a Method for Performing a Transaction by Visually-Impaired Cardholders
U.S. patent application, US20210125522, discloses a method for performing a transaction using a payment system for the visually-impaired that includes a payment application with a functionality for the visually-impaired, which when activated provides auditory instructions and/or enlarged text instructions.
Intel Aims to Patent an Autonomous Driving System Using Shadows and Reflections for Object Detection and Tracking
U.S. patent application, US20210125343, discloses a system for determining indirect information such as shadow information and reflection information of an object in a vehicle guidance system. The system uses indirect information to detect and track the object and adds the detected object to a scene in order to provide guidance in the decision-making of the autonomous vehicle system. The following figure illustrates the system for detecting an indirect object.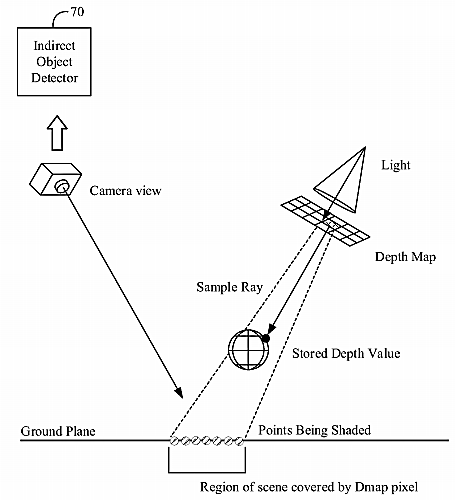 Apple Seeks to Patent a Personalized and Secure System for Vehicle Authorization
U.S. patent application, US20210122335, discloses a system for providing a personalized and secure user experience to access a vehicle. The system grants access to a vehicle using an approach vector and a response to a request for biometric authentication. The vehicle provides multiple levels of security based on a chain of trust, which is related to the approach vector and the response to the request. The figure discloses the system for vehicle authorization.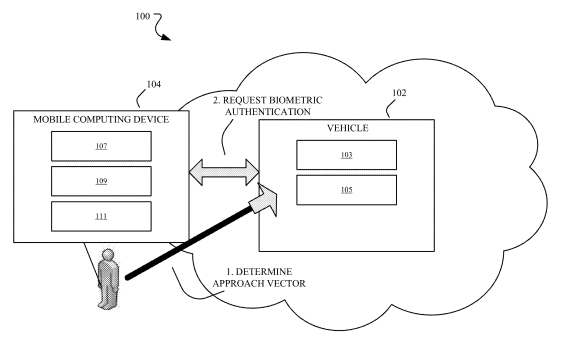 IBM Files a Patent Application Relating to In-Call Messaging for an Inactive Party
U.S. patent application, US20210127013, discloses a method for enabling a first party to provide an in-call message to a second party in an ongoing call. The method includes indicating to a second party that the first party in the call is inactive, prompting the second party to provide a recorded message for the first party, and sending the recorded message to the first party when the first party in the call becomes active.
Microsoft Seeks to Patent a Method for Signature Verification
U.S. patent application, US20210124905, describes a method for signature verification that extracts features from a target signature and a genuine signature using multiple trainable neural networks to generate a similarity score. When the score exceeds a genuine threshold, the signature is classified as the target signature. The figure below represents a graphical user interface for a signature verification system.