On March 11, 2020, the U.S. International Trade Commission (ITC) issued an Order prohibiting Anheuser-Busch InBev or AB InBev (AIB) from importing beverage dispensing systems and components to the United States.
The Order follows a recommendation issued in 2019 by ITC's judges who concluded that AIB's system infringes on Heineken's asserted patent, US Patent No. 7,188,751 ('751 patent). The ITC Order will affect AIB's "Nova" draught system used in storing and dispensing Stella Artois beer.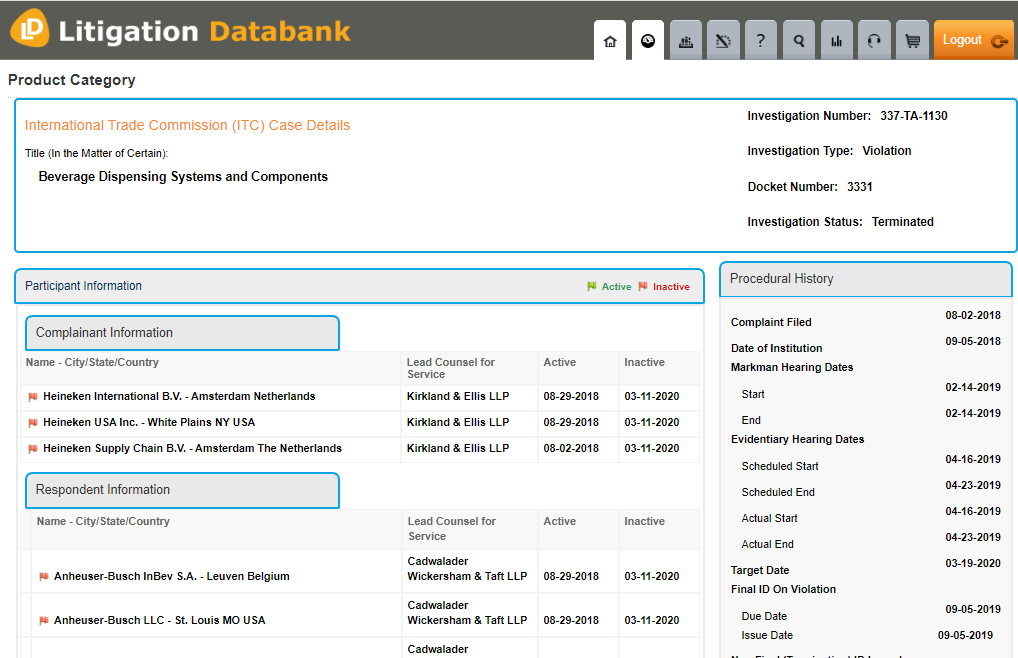 Source: MaxVal's Litigation Databank
The issue between Heineken and AIB, in this case, involves the rights to beverage dispensing systems. Both companies claim they have invented key parts of a system that eliminates the need for bulky steel kegs and allows for smaller batches. Heineken's "Blade" system and AIB's "Nova" system use compact canisters that do not require outside gas to be served, prevent waste and preserve freshness.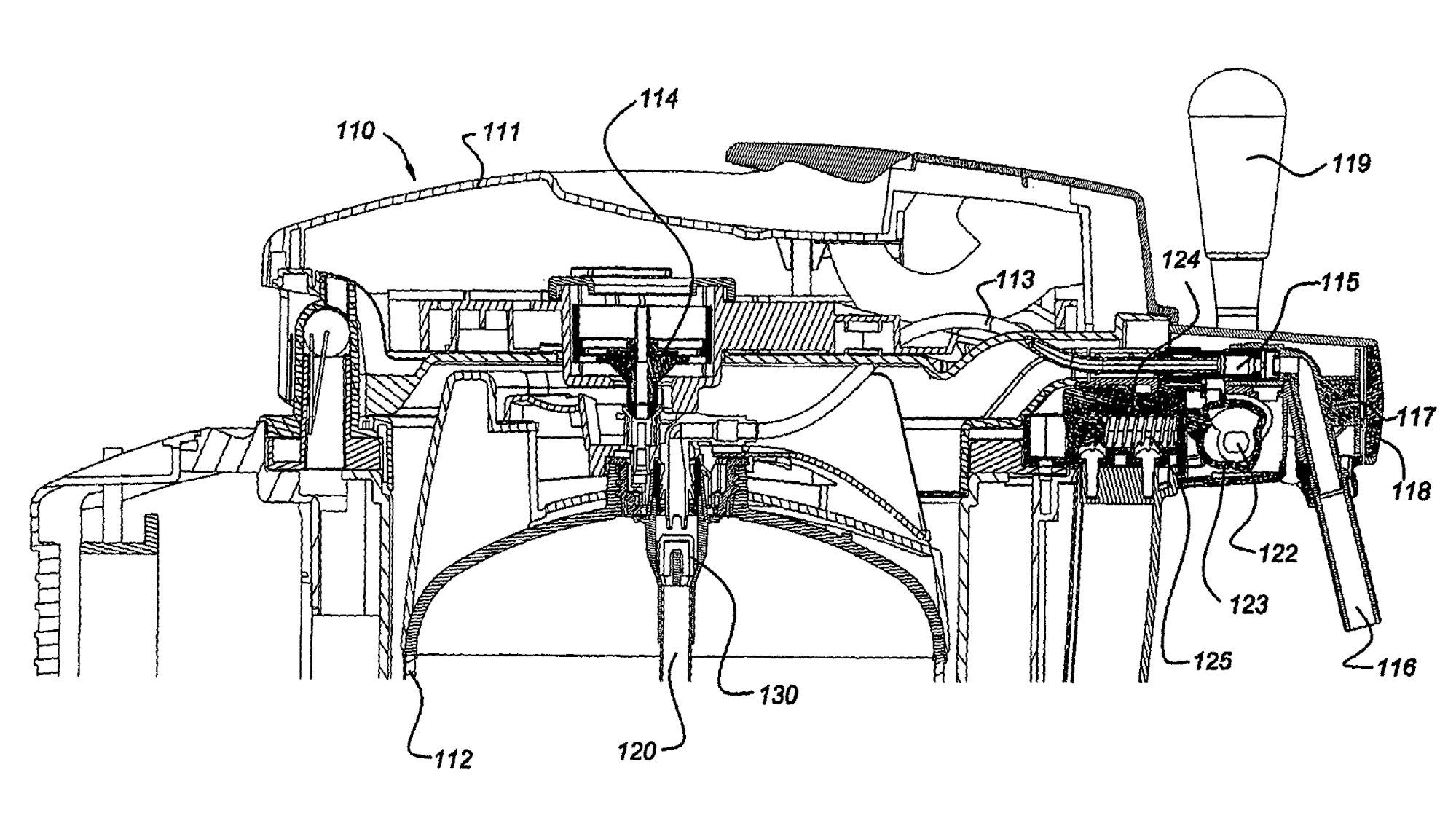 US Patent No. 7,188,751: Drink Dispenser System
In its ITC complaint, Heineken asserted the US Patent No. 7,188,751 ('751 patent) titled "Drink dispenser assembly and container for drink and drink dispensing line". The patent relates to a drink dispenser system including a dispenser device with a partially flexible dispensing line connected to a container. A shut-off valve is provided for controlled dispensing and adjustable flow characteristics. The claims examined by ITC were claims 1, 3, 7 and 10 of the '751 patent.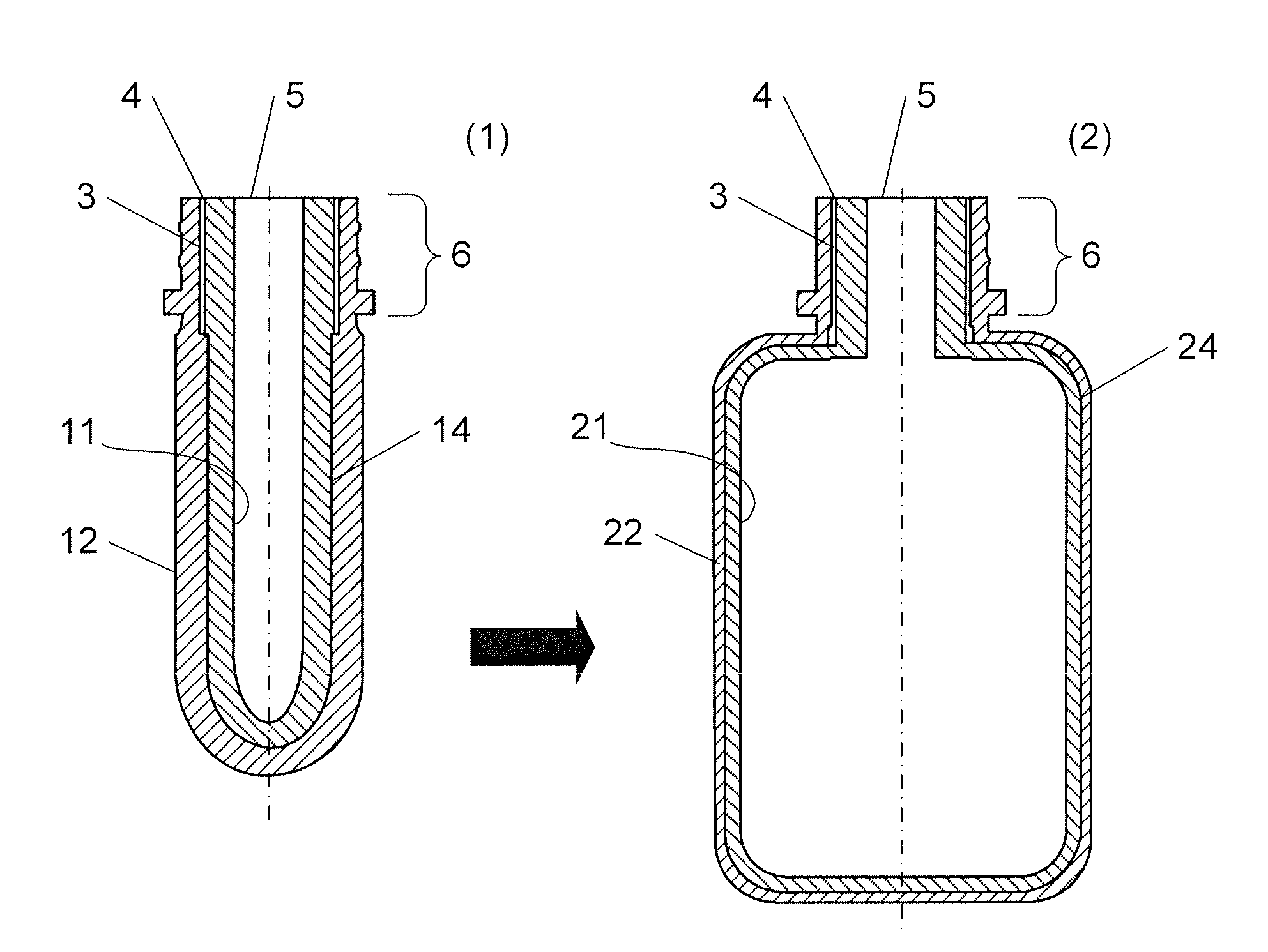 US Patent Nos. 9,162,372, 9,517,876, 9,994,453, and 9,555,572: Blow-Molded Bag-In-Container Devices, Systems and Associated Components
AIB filed a separate complaint against Heineken at the ITC in April 2018 that was later dropped (337-TA-1115). A patent infringement suit in the New York Southern District Court is still pending (1:18-cv-03856). Heineken is represented by Kirkland & Ellis, while AIB is represented by Cadwalader, Wickersham & Taft. AIB alleges that the Dutch company had infringed on four US patents relating to AIB's blow-molded bag-in-container and associated components for storing beer in a keg (US Patent Nos. 9,162,372; 9,517,876; 9,994,453; and 9,555,572). The AIB patents were also subjected to unsuccessful IPR petitions before the PTAB by Heineken.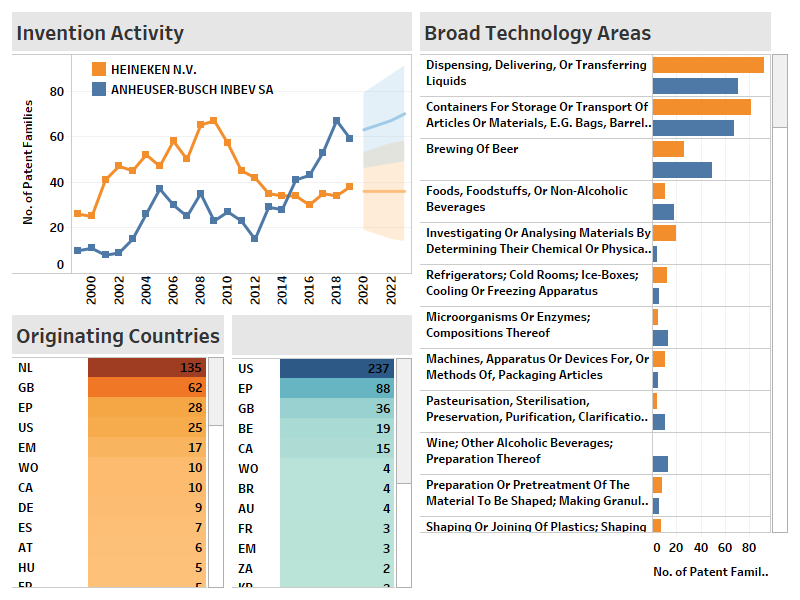 Comparison of Patent Filings for Heineken and AIB
A quick look at their patent families reveals an overall increase in inventive activity in recent times for AIB overcoming the historical dominance of Heineken. The inventions predominantly originate from Europe and the US. A big proportion of the filings are related to dispensing systems and containers for storage or transport. Heineken holds the edge over AIB in both areas.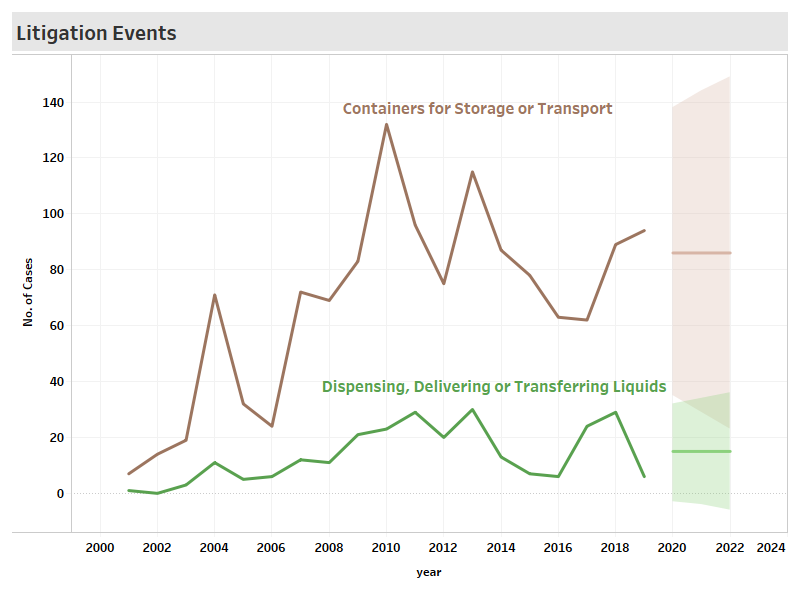 Litigation Trends For Dispensing Systems and Containers
Litigation events in dispensing methods and storage containers reveal an upward trend in cases filed since 2016 that will likely to be sustained over the next two years. As the industry focus moves towards more premium and custom products, established brewers will look to increasingly assert their patents and block competitors in various battlegrounds, such as the US Courts, PTAB and ITC.
Contact us for a custom entity analysis report covering patent filings and litigation events.
To know more about MaxVal's patentability, FTO and validity/invalidity services please click here.