In the June issue of the "Hot Topics in Tech" newsletter series, we give you a glimpse of the patent landscape on 5G technology. This issue also provides a quick overview of the recent developments in FDA regulatory framework for AI/ML based software as medical devices.
Increased Patent Filings To Support The 5G Commercialization Wave
Global telecommunication companies are currently focused on commercializing 5G (i.e. 5th generation) which succeeds the 4G mobile communication standards. 5G stands out from its predecessors in that it will be able to achieve transfer of large volumes of data at great speeds, make any communication lag obsolete, and allow for massive number of machines in an area to interconnect with each other (Fig.1). 5G uses some key techniques to achieve these differences including massive MIMO (multiple-input, multiple-output), beam-forming, mmWave band, and network slicing.
3GPP (3rd Generation Partnership Project), IETF (Internet Engineering Task Force) and ITU (International Telecommunication Union) are some of the well-known bodies involved in setting standard protocols for 5G. 3GPP enlists telecommunication giants including Ericsson, Huawei, Nokia, Qualcomm, and Samsung amongst its members. 3GPP had previously categorized 5G goals along three distinct classifications: enhanced mobile broadband (eMBB), ultra-reliable, low latency communications (URLLC), and massive machine type communications (mMTC). The first deployments of 3GPP 5G will use the September 2018 version of the 3GPP specifications (Release 15). Release 15 focuses on eMBB to address the demand for faster data. Many other industries are developing protocols and standards to implement 5G in their operations. For instance, the automobile industry is working towards heterogeneous connectivity for achieving adaptive driver assistance systems (ADAS). Future releases are expected to focus on new applications, spectrum and optimizations.

Fig.1: 4G to 5G evolution
The Figures below depict the patent filing trend with counts of patent families filed each year, as well as, the top assignees in this technology with the most number of filings. The patent filings related to 5G technology have steadily increased between the priority period of 2012 through 2017. China, US, Europe, Japan and Korea represent top jurisdictions. Top 10 filers by patent family are Samsung, Intel, Huawei, Qualcomm, Ericsson, Nokia, ZTE, LG, NTT and Oppo.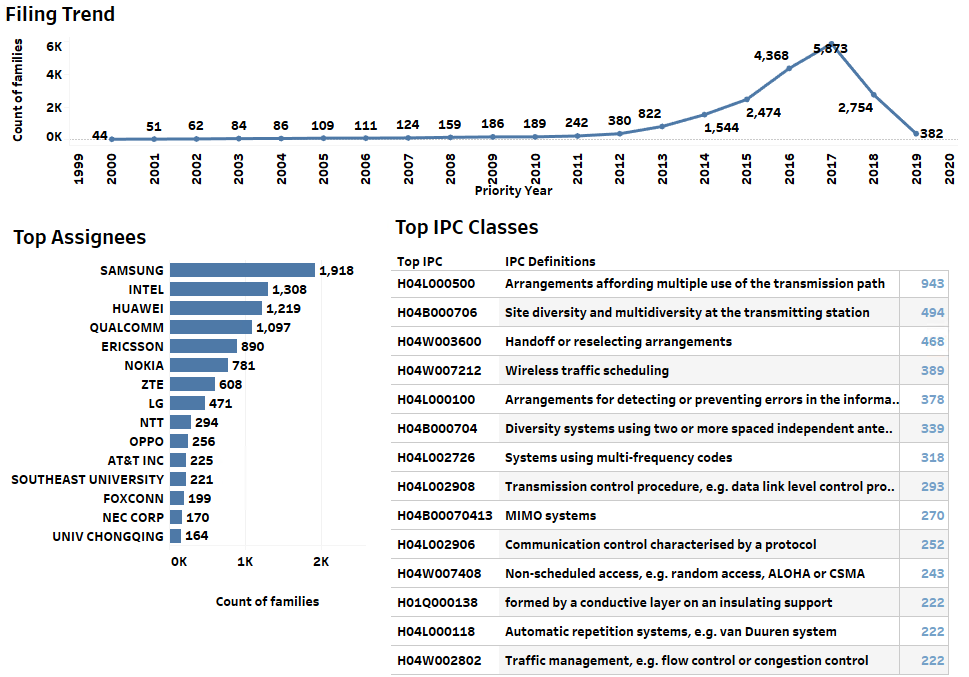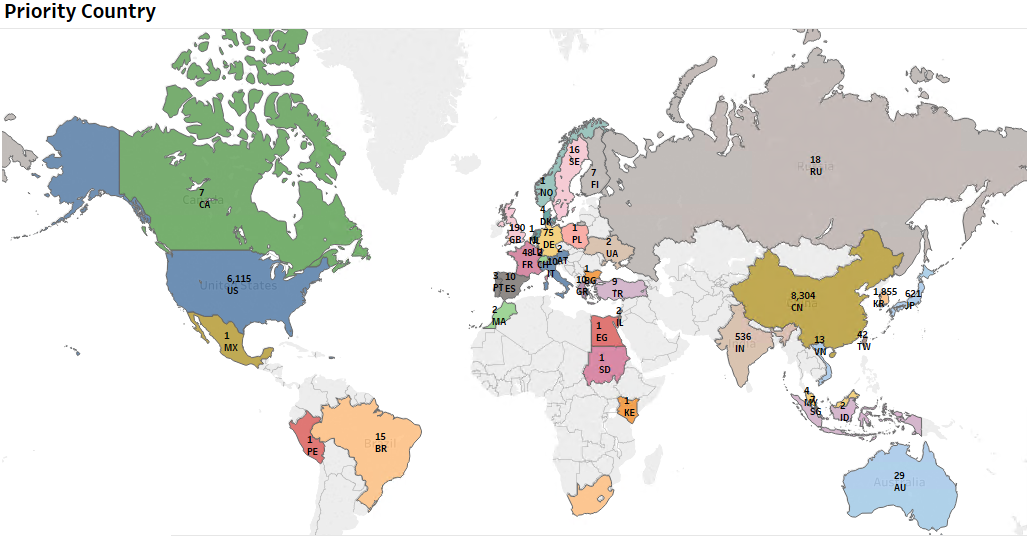 Fig. 2: Patent landscape dashboard showcasing filing trend, top players, top IPCs, and priority country of filing distribution based on patent families.
Samsung's patent US10251147B2, presents a communication method and system for converging a 5G communication system for supporting higher data rates beyond a 4G system with an IOT technology. The IOT technology referred to here can be a smart home, smart building, smart city, smart car, connected car, health care, digital education, smart retail, security or other safety services using technologies such as sensor networks, machine to machine (M2M) communications, and machine type communication (MTC) by techniques for beam-forming, MIMO, and array antennas, which correspond to the 5G communication technology. The illustration below depicts a protocol data unit (PDU) session by a session management function (SMF).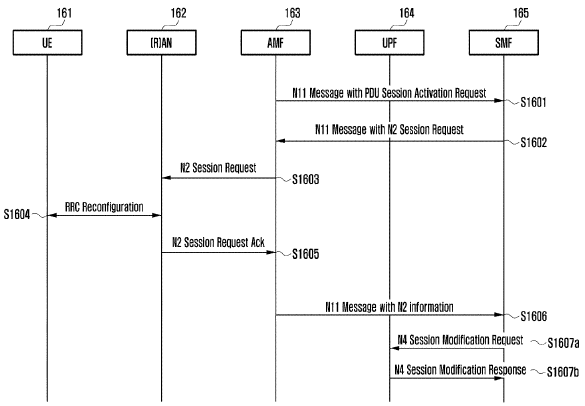 Fig. 3 illustrates an operation of an SMF in case where the SMF receives a PDU session activation request from an AMF
5G patent filers have forayed into diverse applications, such as digital marketing and advertising, cloud computing, entertainment & media, e-commerce & retail business, healthcare, industrial and domestic automation, telecommunication, and transportation. Figure 4 below identifies exemplary patents within each application.

Fig. 4 shows applications of 5G along with a sample patents/patent applications
Along with a requirement for seamless transfer of data, energy efficiency in cellular networks has increasingly become important. Several aspects of 5G technology can improve communication efficiency to achieve a sustainable wireless network. Device-to-device communication is an essential part of the 5G system that can be seen as a "network of networks", consisting of multiple seamlessly-integrated radio access technologies. With several countries rushing to implement 5G along with technological innovations that rely on 5G, such as IoT, it won't be long before 5G becomes the norm for communication. Stay tuned for more updates on this revolutionary technology.
FDA Aims To Create New Regulatory Framework For AI/ML Based Medical Device Innovations
The increasing availability of healthcare data and rapid progress of analytics techniques is driving transformations in the healthcare industry. Artificial intelligence (AI) and machine learning (ML) – based technologies help us derive new meaning and insights from the vast amounts of data. Currently, most of the FDA-approved AI/ML-based Software as a Medical Device (SaMD) use locked machine learning algorithms. "Locked" algorithms are those that provide the same result each time the same input is provided. Adaptive ML algorithms, on the other hand, allow the computer to change according to new data and create new results. It is, therefore, difficult to predict how adaptive ML algorithms will evolve over time by interacting with the real-world data.
It will be a challenge to track evolution of adaptive algorithms for an approved SaMD. On April 2 of this year, the FDA released a discussion paper on the subject with a proposed regulatory framework, along with requests for feedback from stakeholders, along with its stated objective of the initiative that with appropriately tailored regulatory oversight, AI/ML-based SaMD will deliver safe and effective software functionality that improves the quality of care that patients receive. Under the new software modification guidelines proposed by the FDA, the manufacturer of the AI/ML-based SaMD making changes to the software will need to submit modifications if (i) the modification significantly affects device performance, safety or effectiveness, (ii) the modification is to the device's intended use, (iii) the modification introduced a major change to the SaMD algorithm. For a PMA-approved SaMD, a supplemental application would be required for changes to the software that affect the safety or effectiveness, such as new indications for use, new clinical effects, or significant technology modifications that affect performance characteristics.
In the past year, there has been a rise of AI and ML based SaMD, as well as, devices that work with these algorithms. Some of these are described below.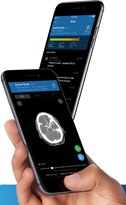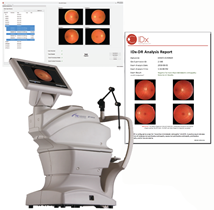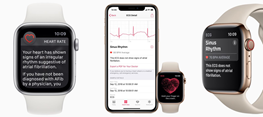 Fig. 5 (Top left clockwise): Viz.AI contact application UI in a mobile phone; IDx-DR reports and system; Apple watch series 4's with ECG App
Viz.AI Contact application is a computer-aided triage software that uses AI to analyze CT images for indicators associated with a stroke. It was reviewed through the de novo premarket review pathway, a regulatory pathway for medical devices that are low to moderate risk and have no legally marketed predicate device to base a determination of substantial equivalence.
IDx-DR, is a software program that uses AI to analyze images of the eye to detect cases of diabetic retinopathy. IDx-DR was also reviewed under the de novo pathway and was granted a breakthrough device status that allowed it an expedited review.
ECG App is a software-only mobile application for use with Apple watch that was designated as a Class II medical device and approved for use in September 2018. The FDA recognized the app as an over-the-counter software device that creates, analyzes, and displays electrocardiograph data, and can provide information for identifying cardiac arrhythmias.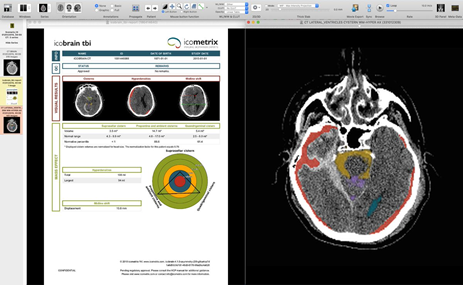 Fig. 6 is a screenshot of icobrain UI with a CT image on the right
icobrain is a class II device granted 510(k) approval in 2018 and is used to analyze CT images of patients with traumatic brain injuries, stroke, dementia, as well as MRI images from patients with epilepsy, multiple sclerosis, etc.
Earlier this year, MaxQ AI announced that it is expected to begin shipping its second part of the Accipio ICH Platform to provide new tools to support clinical assessment of intracranial hemorrhaging. Accipiolx was 510(k) approved last October by the FDA.
Some of the other AI based softwares and devices approved by the FDA in 2018 include OsteoDetect, DreaMed Advisor Pro, Arterys Oncology DL, EchoMD Automated EF software, and ProFound AI™.
AI and ML-based devices are expected to have a wide range of benefits in clinical areas such as radiology and cardiology. Several proof of concept studies have shown the promise of AI in medical image analysis and disease prediction. On May 20, 2019, a paper published on end-to-end lung cancer screening using three-dimensional deep learning algorithms analyzing low dose chest CT images, demonstrated an accuracy in diagnosis on par with radiologists. Daniel Tse and team, that published the paper, also projected the potential for deep learning models to increase accuracy and consistency in the diagnosis.
In conclusion, it is important to encourage AI/ML-based SaMD that deploy adaptive learning algorithms for improved efficacy while ensuring patient safety. The FDA is working on developing a framework that would allow the software to continue to learn and evolve over time to improve patient care. Once such a framework is in place, innovations in AI/ML based SaMDs might quicken the pace with which they transform healthcare.