For a few years, now, consumers have realized that their smartphones were doing exactly what they wanted them to do and that new versions were only slightly better than the previous ones. The effect has been that they are keeping their smartphones longer and longer before upgrading.
This trend has affected the wallets of tech companies, like Samsung, Motorola and Huawei. To get consumers to buy again, tech companies needed to come up with something new and exciting. Enter foldable displays. In fact, Samsung, Motorola and Huawei have foldable display devices already in the market. Unfortunately, initial design flaws have left consumers less eager to embrace them.
Still, as the technology matures and improves, foldable displays are likely to become more appealing to consumers. To help you keep your eyes on this technology, we are starting a new series of weekly articles tracking the latest progress made in foldable display technology through patents. In the first of this series, we look at recent publications relating to perhaps the most essential aspect of foldable displays, user interface.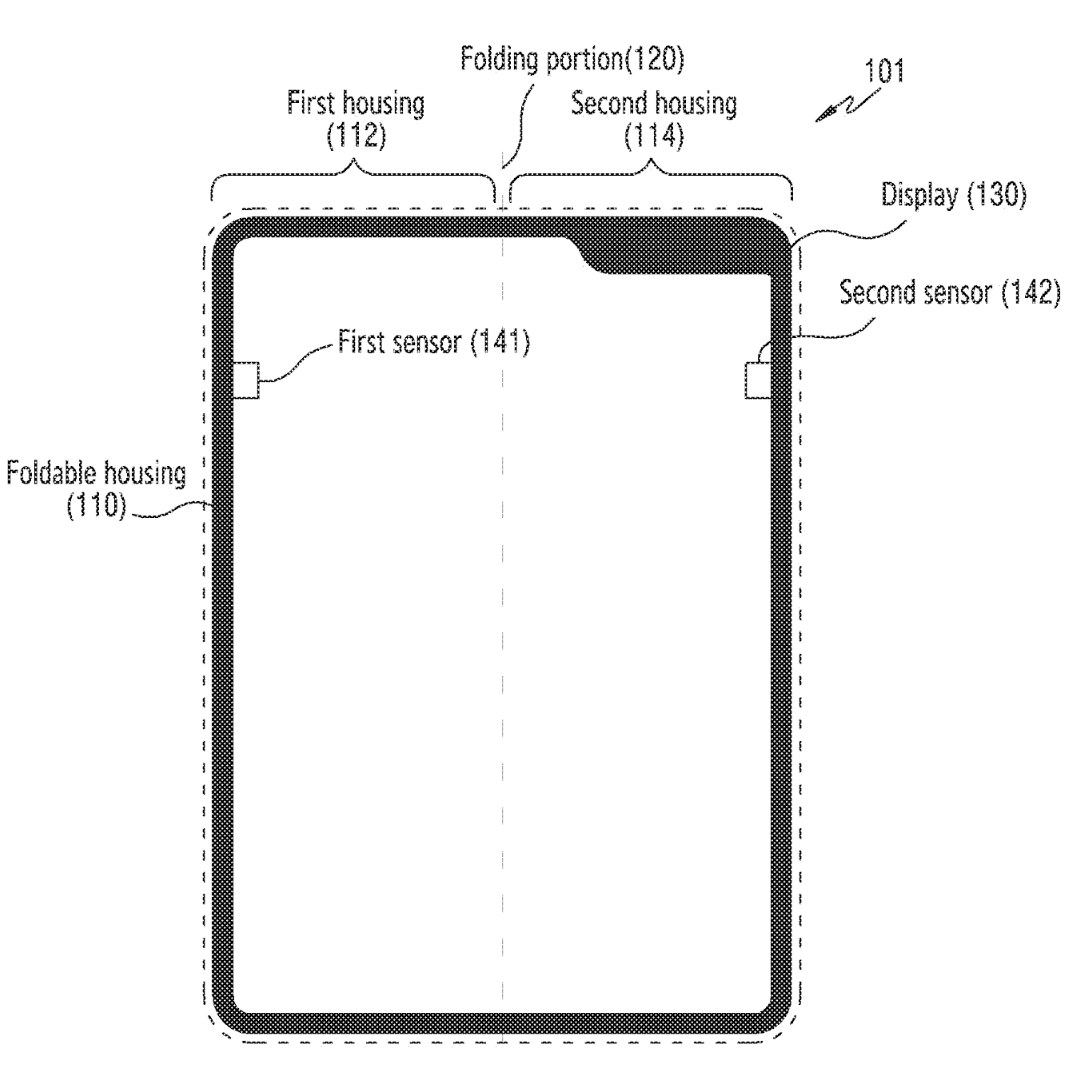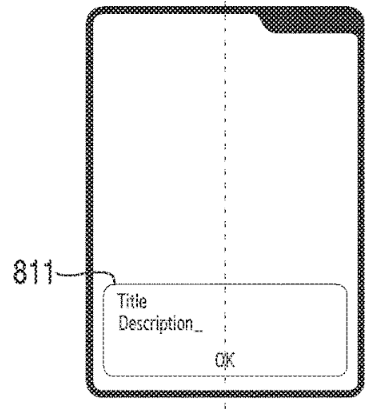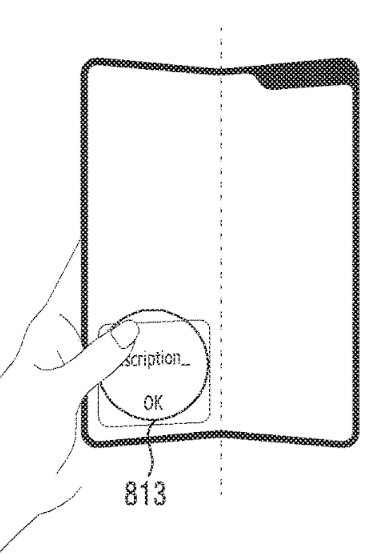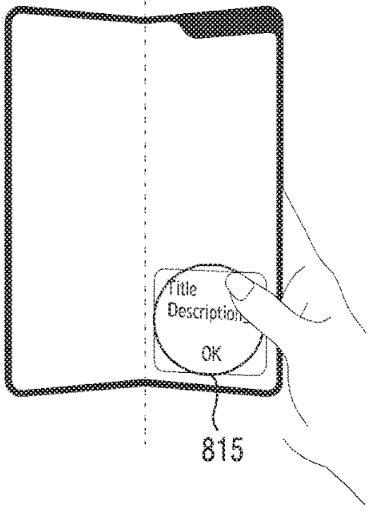 One of the key challenges for enabling a smooth user experience is the adaptability of the user interface elements to the active region of the display on which the user is focused. US Patent Publication 2020125144 assigned to Samsung Electronics Co., Ltd. addresses the user interface elements by using sensors to detect the changing angles between the first and second housings of the device. Based on the changing angles, the system can keep information on the active screen side of the display and move interface elements like the home button and multitasking buttons to the active side of the screen.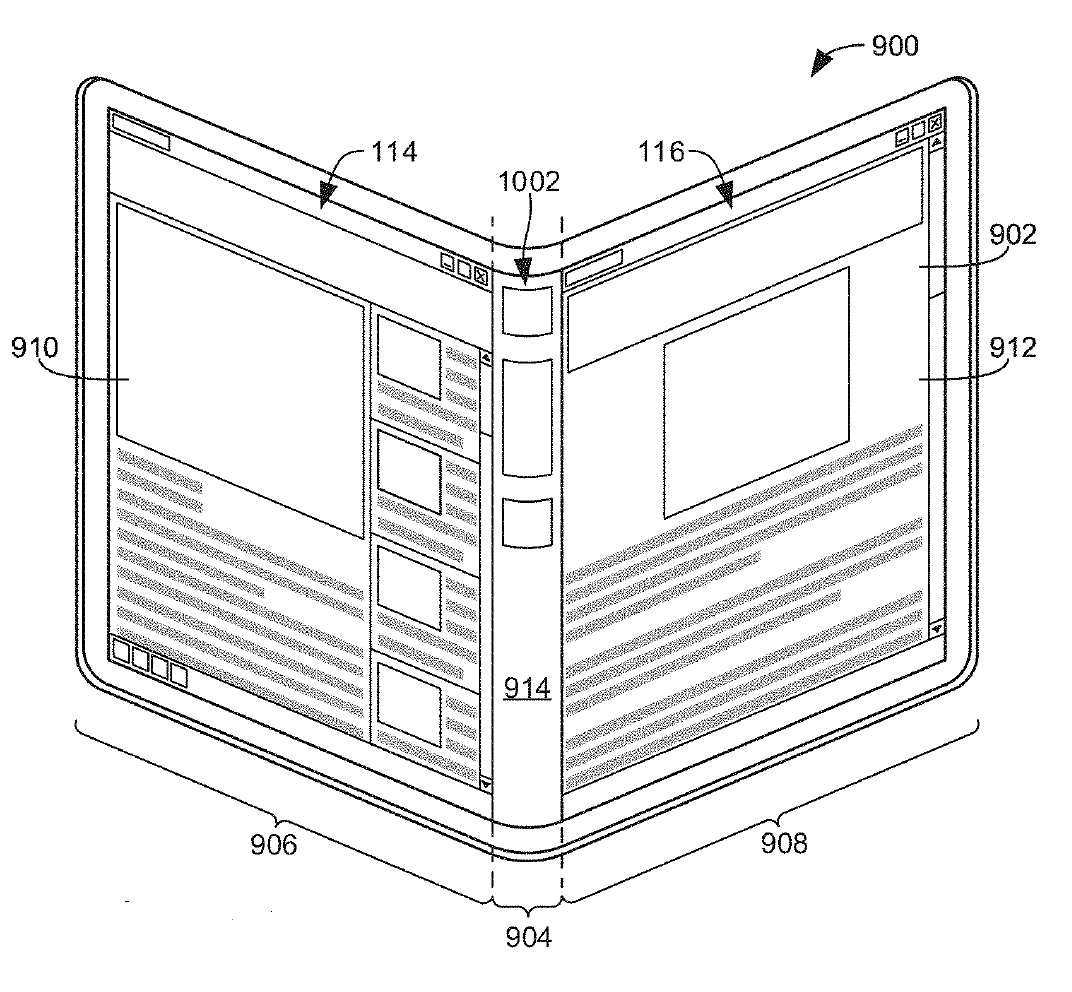 US patent publication 20200125194 assigned to Intel Corporation describes an apparatus to facilitate user interactions with foldable displays. The apparatus includes a computing device that has a hover sensing system associated with a bendable region, a touch sensing system, and a controller to implement an action responsive to the hover event or the touch event. The illustration above depicts an example computing device with a foldable display.
Let us know what you'd like to see in our next blog/webinar. Take the Reader Poll