Intel obtains patents for AR creation techniques with interactive behavior. Read about this and other recently published patents.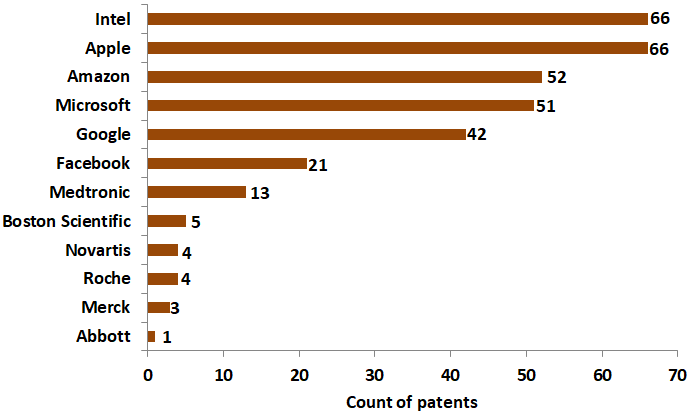 In this post, we take you through some of the recent patents from Intel, Microsoft, Facebook, Google, Amazon, Apple, Medtronic, Boston Scientific, Merck, Roche, Novartis, and Abbott.
Intel obtains patents for AR creation techniques with interactive behavior and controlling external displays using touch pad
US patent 10,297,085 discloses methods of creating virtual objects in augmented reality systems by segmenting objects in a scene and highlighting a selected object from the segmented objects based on an input from a user. Illustrations below show example screen displays.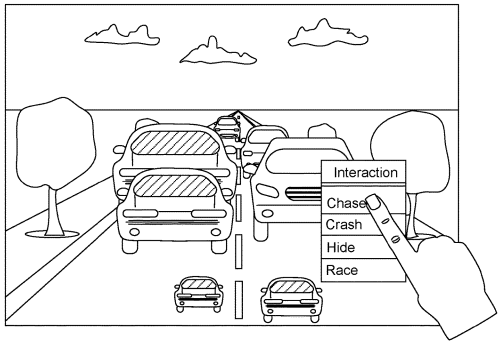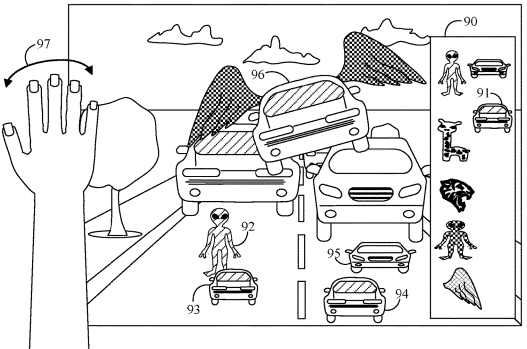 US patent 10,297,002 discloses a touch screen device that is configured to transform the touch screen to a remote control touchpad device that may provide functions for controlling content that is displayed on an extended screen. Illustration below shows the system architecture.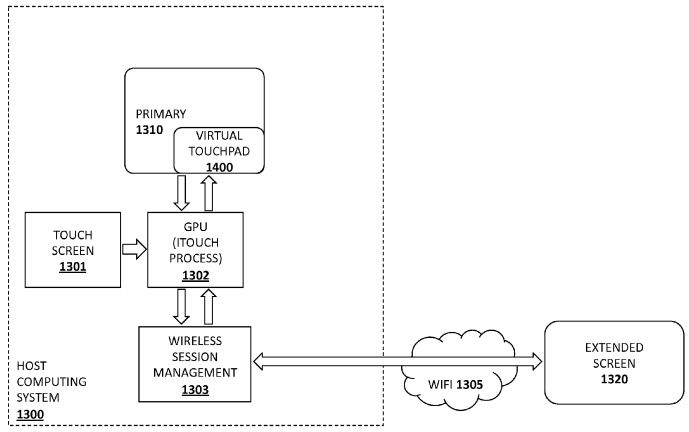 Microsoft bags patent relating to facial image analysis
US patent 10,296,811 titled "Ranking Based on Facial Image Analysis" discusses ranking clusters of people faces to determine the relative importance of a person to a user and thereby filtering the content in the user's social networking applications according to the ranking. The figure below illustrates identifying face from the user's image collection.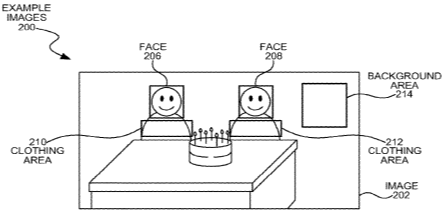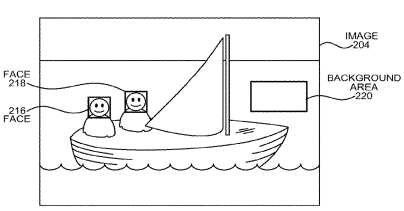 Facebook awarded patent for managing and tracking civic issues
US patent 10,298,535 titled "Civic Issues Platforms on Online Social Networks" discusses assigning a social network post to an agency of a municipality based on location and user-reported category, updating the post with the current status of the civic issue, and displaying a notification as illustrated in the figure below.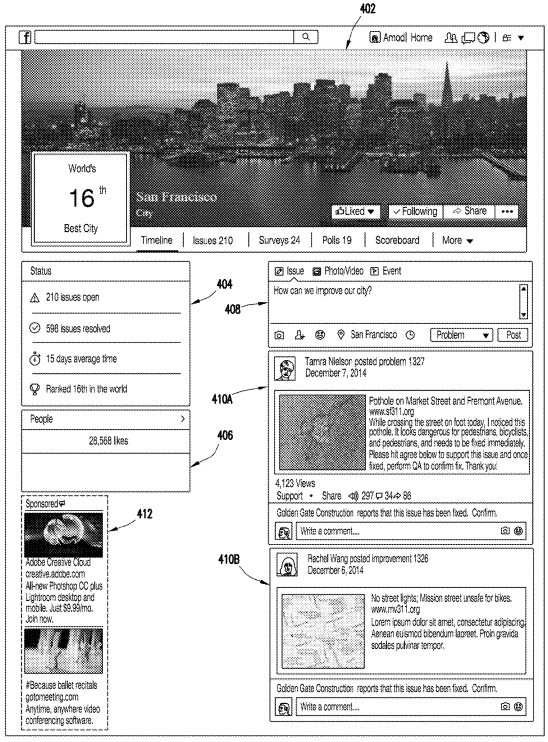 Google wins patent for providing geographic locations related to user interests and action-based content scoring
US patent 10,296,525 describes a method for displaying geographic locations of interest to a user based on user's location and collection of images associated with the user. Figures below illustrate a user interface displaying geographic locations based on user interests.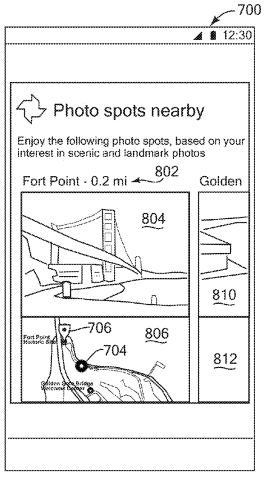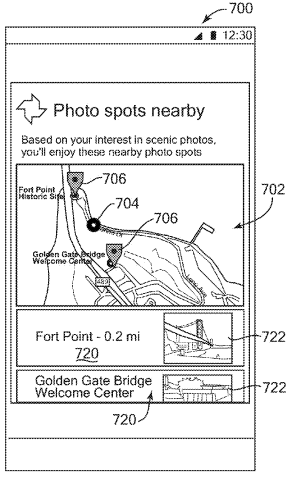 US patent 10,296,512 discloses training a predictive model for scoring content items based on user interaction in an online service and displaying content items at determined positions in a content stream associated with the user based on composite score for each content item.
Amazon receives patents for assisted shopping and protective frame configuration of UAV
US patent 10,296,953 describes a user interface rendered by an assisted shopping application allowing a user to speak search term related to products, which initiates the user's assisted shopping experience. Figure below illustrates the user interface rendered by an assisted shopping application.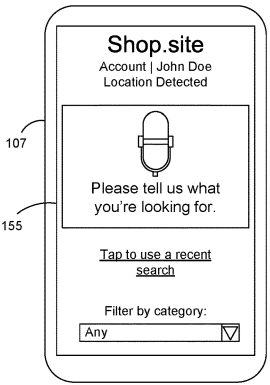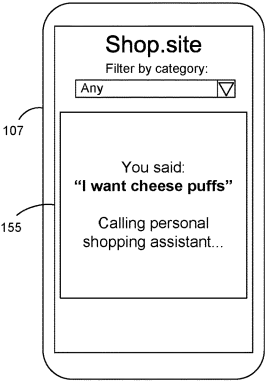 US patent 10,293,937 describes a frame that provides both structural support for the UAV and protection for foreign objects that may come into contact with the UAV. Figure below illustrates the UAV configuration with protective barrier housing (114).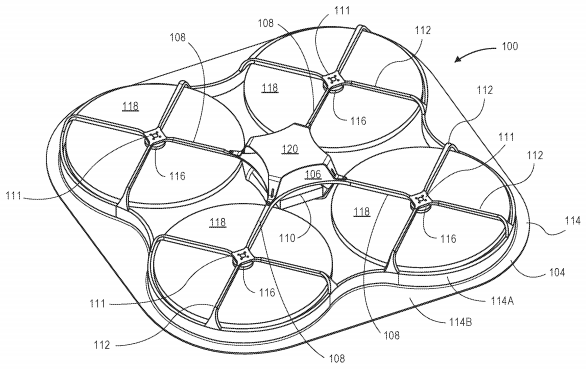 Apple gets patent for a watch capable of detecting an applied force
US patent 10,295,562 relates to an electronic watch with a capacitive sensor used to detect a force applied to a cover of the watch. The figures below illustrate wearable device and its cross-sectional front view of housing and cover.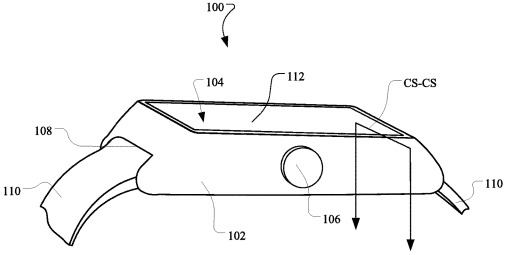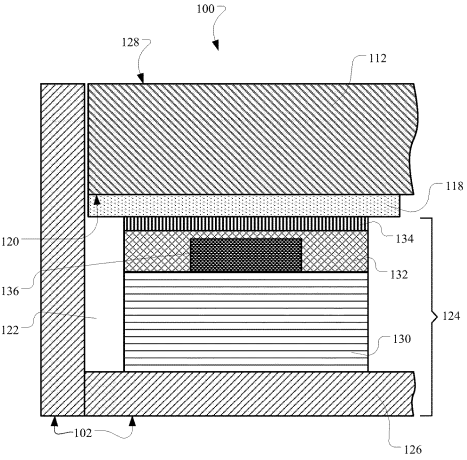 Medtronic receives patents for therapeutic renal neuromodulation and an image acquisition system
US patent 10,292,754 discloses therapeutic renal neuromodulation methods for treating dyspnea patients having breathing difficulty by positioning a catheter close to renal nerves of the patient and ablating the renal nerves that inhibit sympathetic neural activity leading to reduced central sympathetic drive in the patient. Figure below is a view of a catheter-based treatment device positioned within a renal artery.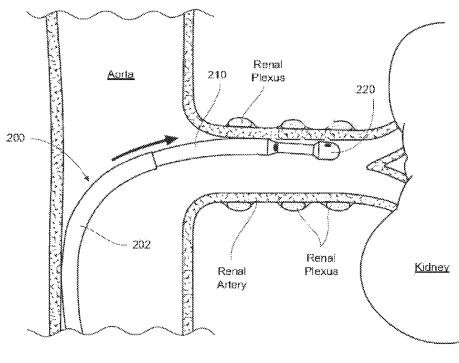 US patent 10,292,667 presents an image acquisition system having a gantry encompassing a portion of a subject, a movable x-ray source, a pulse detector, and an image acquisition control module to reconstruct image data based on the detector data. Figure below shows an exemplary imaging system in an operating theatre.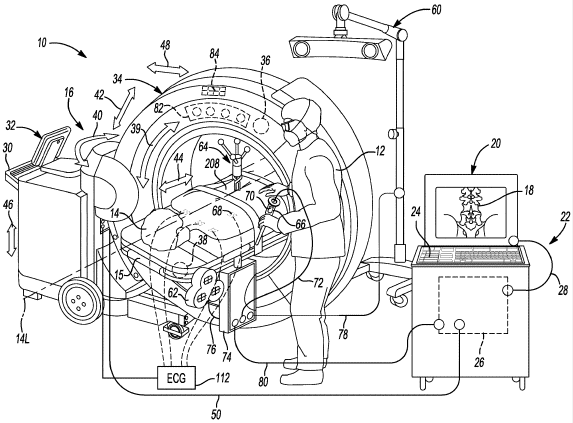 Boston Scientific obtains patent for a multiple instruments introducer
US patent 10,292,693 relates to devices for introducing several instruments to a target site through a working channel, which may be coupled with an endoscope. Figure below illustrates an embodiment of the invention.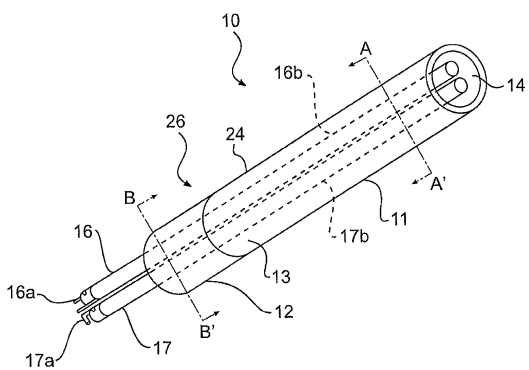 Merck wins patent for Type II diabetes treating composition
US patent 10,292,949 reveals a pharmaceutical composition comprising rimeporide for oral and parenteral administration to treat patients with insulin resistance or dysfunctional beta cells.
Roche patents modified DNA polymerase
US patent 10,294,462 discloses the sequence information related to DNA polymerase enzymes having increased reverse transcriptase efficiency.
Novartis awarded patent for an ophthalmic lubrication system
US patent 10,294,934 presents an ophthalmic device including a lubricating solution bath for a pump integrated into an ophthalmic surgical handpiece. The device improves lubrication between components of an ophthalmic surgical handpiece, and is illustrated below.

Abbott gets patent for medical device inserters
US patent 10,292,632 describes an apparatus for insertion of a medical device in the skin of a subject. Figure below depicts an exploded view of the inserter.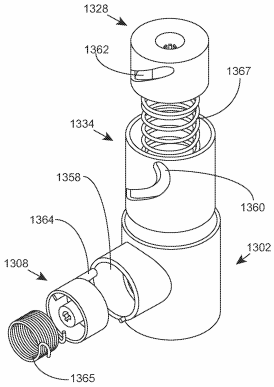 Did you like this piece of content? We would love to hear your thoughts! Leave a reply below to let us know which companies you would like to see us follow, and any other suggestions you might have. Be sure to subscribe to our blog to stay up to date with the latest information on patents, applications, and more.