Samsung wins patent for a bendable display device. Read about this and other recently published patents.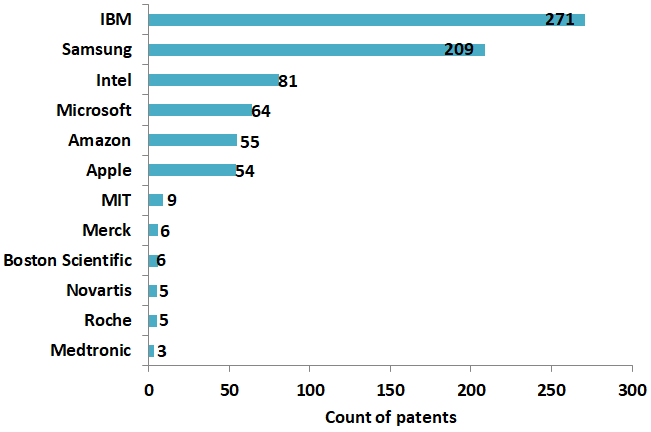 In this post, we take you through some of the recent patents from IBM, Amazon, Intel, Samsung, Microsoft, Apple, Medtronic, Roche, Boston Scientific, Novartis, Merck, and MIT.
IBM patents a method of dynamically creating fitness groups
US patent 10,390,176 describes a method of dynamically creating fitness groups by locating devices of users participating in a fitness activity and providing directions to the users to meet. Figure illustrates a block diagram for a distributed data processing environment.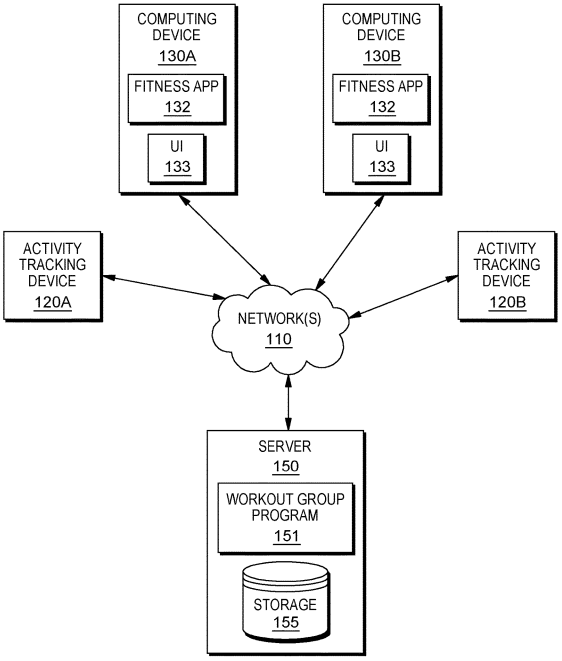 Amazon secures patent for obstacle awareness based guidance to clear landing space
US patent 10,388,172 describes a UAV that captures images of a potential landing zone during delivery to identify objects that may impede delivery of the item. The UAV may provide instructions to a user device to remove the identified objects from the potential landing zone thereby creating a safe landing zone to deliver the item as shown below.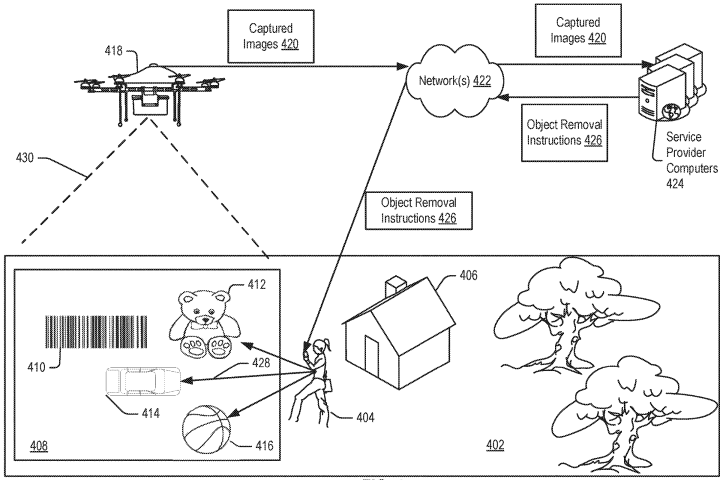 Intel receives patents for a proximity sensing headphone system and a wireless charging system
US patent 10,390,123 discloses a proximity sensing headphone that includes a gyroscopic sensor, a proximity sensor, and a proximity sensing headphone control circuit to determine the relative motion between the headphone structure and an external object through a 3D ambient environment. Illustration depicts a proximity sensing headphone system.

Samsung wins patent for a bendable display device
US patent 10,387,030 discusses a bendable display device including a display configured to display an object. In response to receiving a user input in a state which the display is rolled, the display changes the object displayed. Figures below depict a display device in an unrolled state and rolled state.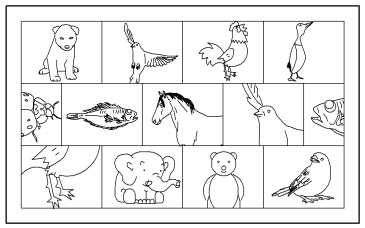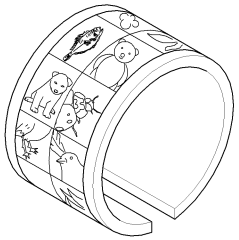 Microsoft obtains patent for AR light guide display
US patent 10,388,073 discusses an apparatus with sensors to detect the position and orientation of a housing in 3D environment. The housing supports a light engine and a light guide, which is partially transparent. The light engine outputs augmentation for display using the light guide such that the augmentation is viewable concurrently with a portion of the physical environment through the light guide. Figure below illustrates an example environment that is operable to employ light guide techniques.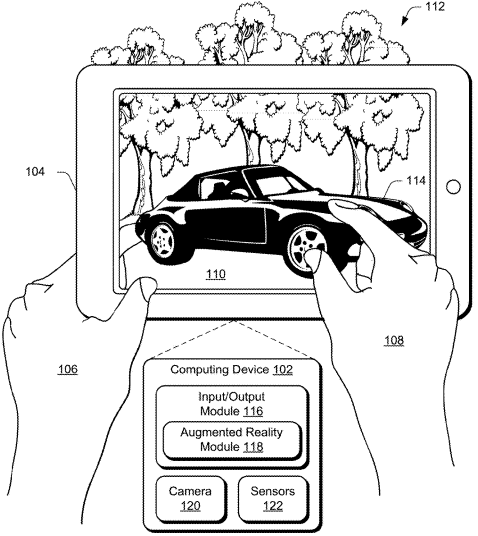 Apple receives patent for controlling media device based upon whether a presentation device is currently being worn by a user
US patent 10,390,125 discloses a technique of automatically controlling the operation of a media device by portable presentation devices with video/audio capability that is worn by the user. The user can control the operation of the media device by simply putting on or taking off the portable presentation device.
Medtronic wins patent for balloon catheter with deformable fluid delivery conduit
US patent 10,383,677 describes a balloon catheter system having an elongate body with a balloon, a fluid delivery conduit to deliver cryogenic coolant, and a mechanism to control components of the system to provide ablative patterns for increased heat transfer efficiency during thermal exchange procedures. Figure below illustrates the medical system.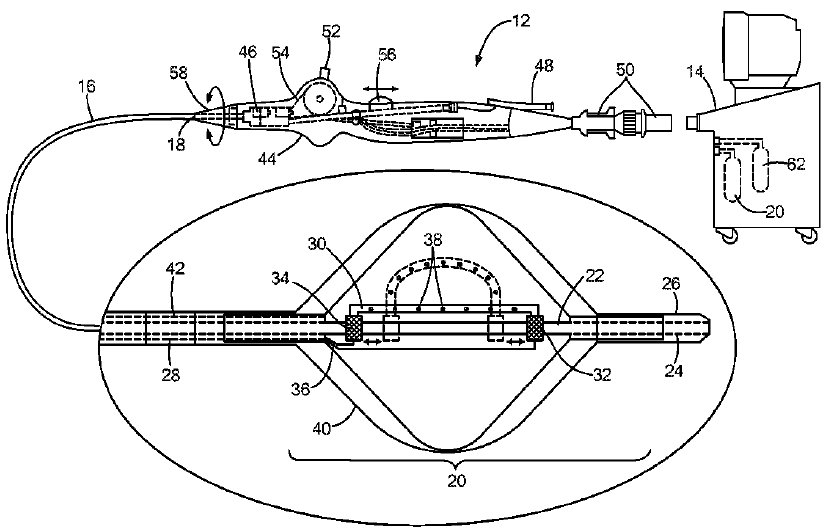 Roche collaborates with Ventana Medical system to patent systems for detecting and classifying vascular structures
US patent 10,388,014 relates to automated systems and methods for analyzing vessels in multiplexed images including detecting large vessels using a spoke feature detection method, detecting long and narrow vessels using a line feature detection method, detecting smaller vessels using rolling-ball filtering and binary image operations to generate a mask, and evaluating any contour polygons resulting from these operations using quality measurements and other thresholds. Automated solutions for detecting and classifying vascular structures open new and appropriate approaches for anti-cancer treatment. The automated system is illustrated in the figures below.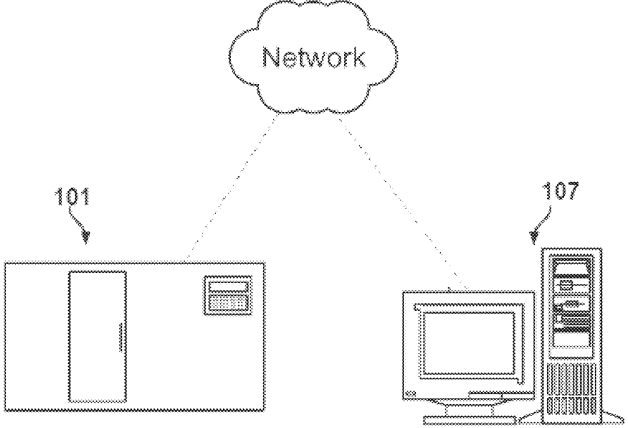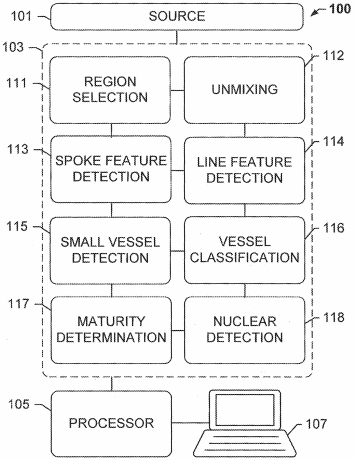 Boston Scientific patents electrical stimulation for treating neurological disorders
US patent 10,384,060 presents a method of delivering electrical energy transcutaneously to a targeted tissue site at a frequency of at least 50 KHz, thereby treating the disorder. Figures below depict the placement of electrodes of the neurostimulation system for treatment of asthma, and arthritis respectively.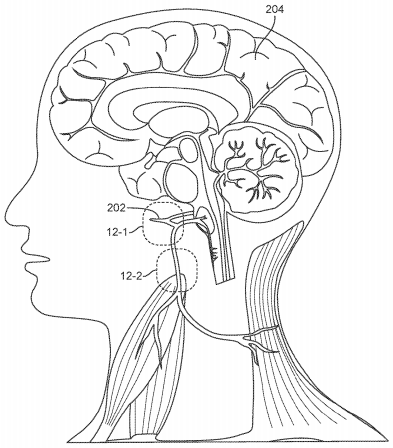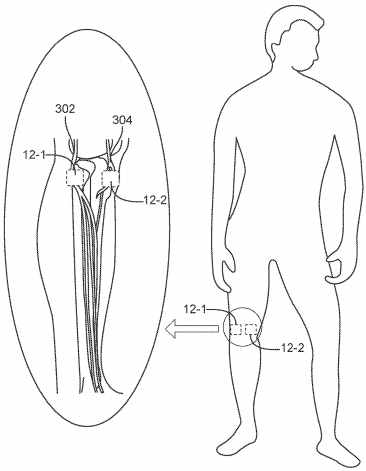 Novartis receives patent for high speed pneumatic valve
US patent 10,383,766 describes a pneumatic valve that directs pressurized air to and air exhaust from a vitreoretinal surgical console. Figures below illustrate a plan view of an exemplary surgical system and depict an operation of a pneumatic valve.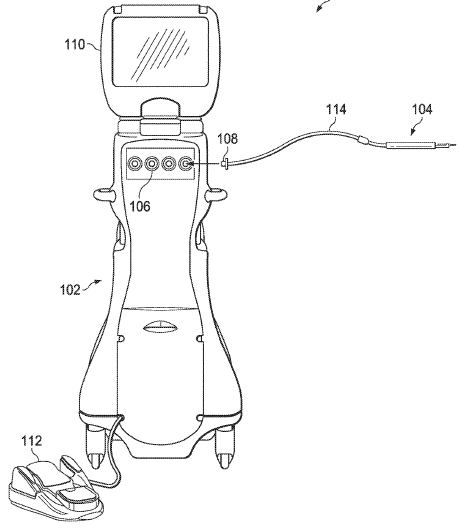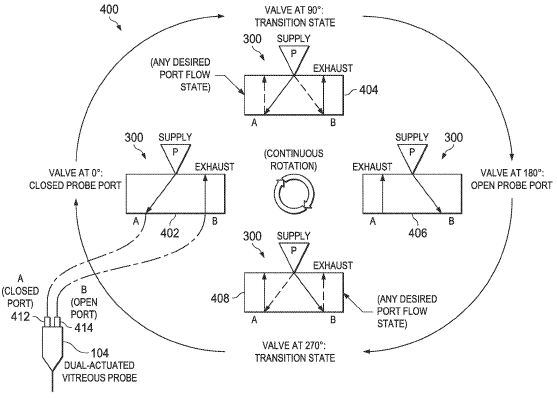 Merck bags a design patent for an Autoinjector
US patent D857,192 illustrates the ornamental design of an autoinjector device as shown in the images below. Figure below depicts the autoinjector device with its cap removed.

MIT awarded patent for on-chip spectroscopy
US patent 10,386,237 presents a spectrometer that includes an interferometer having a first interference arm and a second interference arm to produce interference patterns from incident light. On-chip spectrometers developed by photonic integration technologies overcome problems in prior art such as bulkiness and cost. Image below is a schematic of a spectrometer that includes two interference arms and an optical switch to control the optical path length of one of the interference arms.