Intel obtains patent for autonomous goods transfer between autonomous vehicles that are in motion. Read about this and other recently published patents.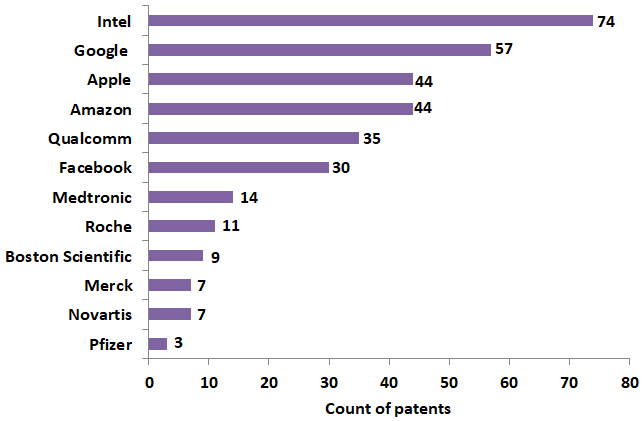 In this post, we take you through some of the recent patents from Google, Facebook, Intel, Qualcomm, Amazon, Apple, Boston Scientific, Roche, Pfizer, Novartis, Merck, and Medtronic.
Google awarded patent for displaying content using facial recognition
US patent 10,257,571 titled "Automatic Transition of Content based on Facial Recognition" describes transition of display content based on identification of viewer's face within an area. Figures below illustrate transitioning content based on facial recognition.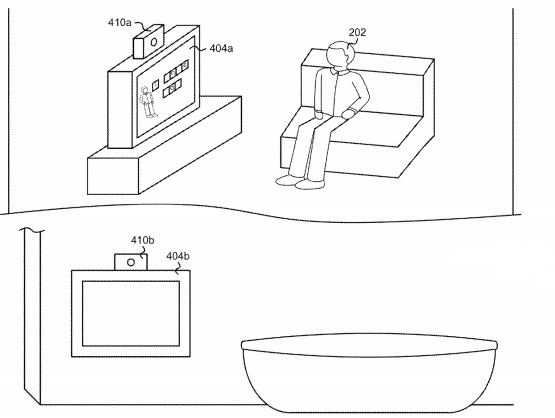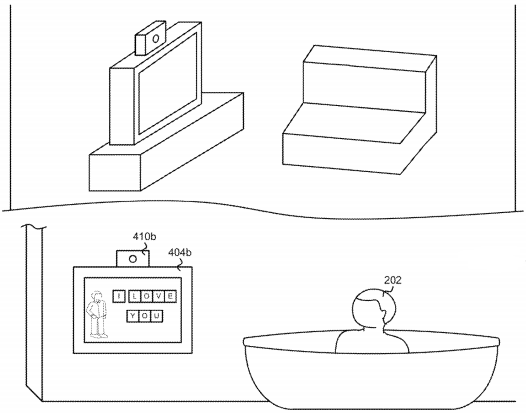 Facebook patents computer-vision based content detection
US patent 10,257,293 titled "Computer-Vision Content Detection for Sponsored Stories" discloses applying computer vision algorithms to user-uploaded multimedia to detect specific objects and promoting the uploaded multimedia object from a users' news feed to a sponsored stories area. Figures below illustrate user-uploaded photograph with the detected objects and an associated sponsored story.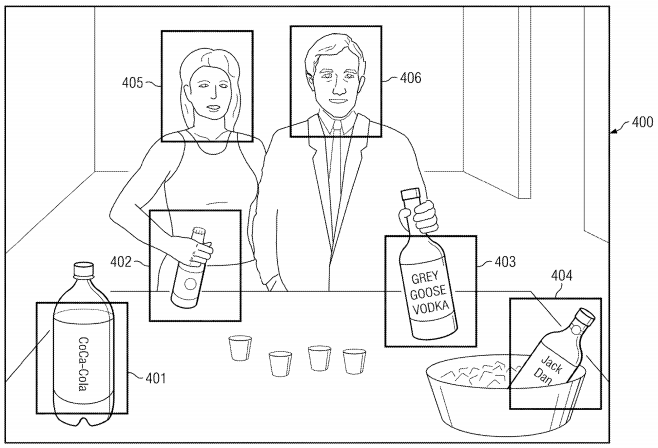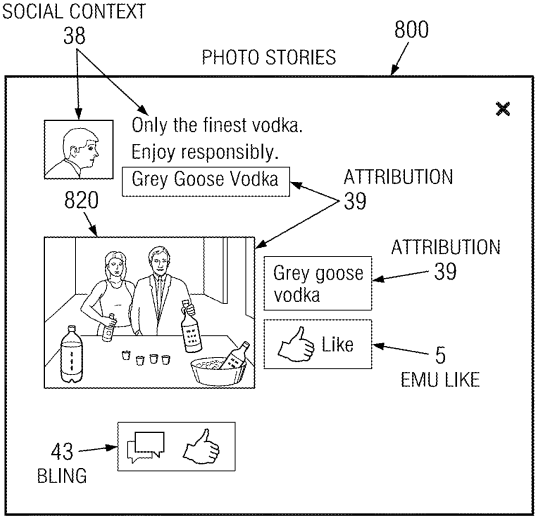 Intel obtains patents for autonomous goods transfer and wearable haptic systems
US patent 10,252,659 titled "Autonomous Mobile Goods Transfer" describes automated goods exchange between autonomous vehicles that are in motion. Figure below illustrates transfer of package from a truck to a passenger vehicle.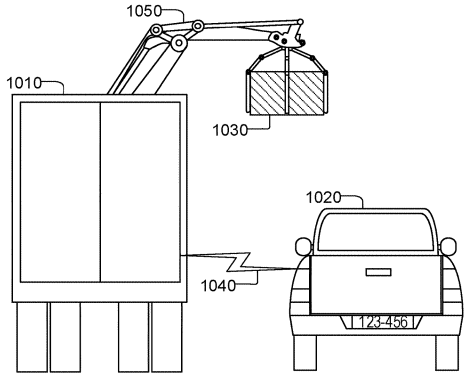 US patent 10,255,771 titled "Apparatus and Methods for Haptic Covert Communication" discloses a wearable haptic system having haptic elements that are actuated based on location indications received in a message from a user system. Figure below illustrates an environment for receiving information for tactile output.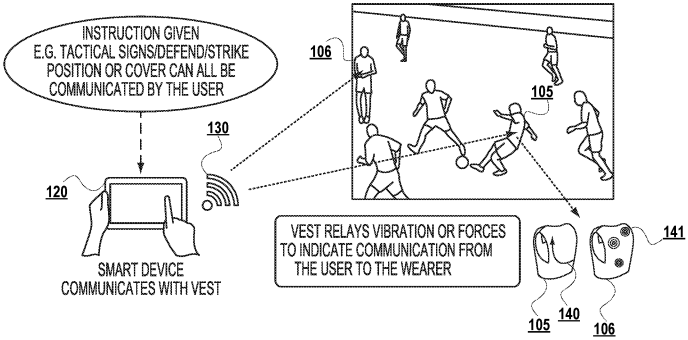 Qualcomm receives patent for analytics engine for IoT devices
US patent 10,257,665 discloses methods for calculating a trend data of IoT devices using an analytics engine and adjusting parameters in another IoT device using the trend data. Figure below depicts a high-level system architecture of the invention.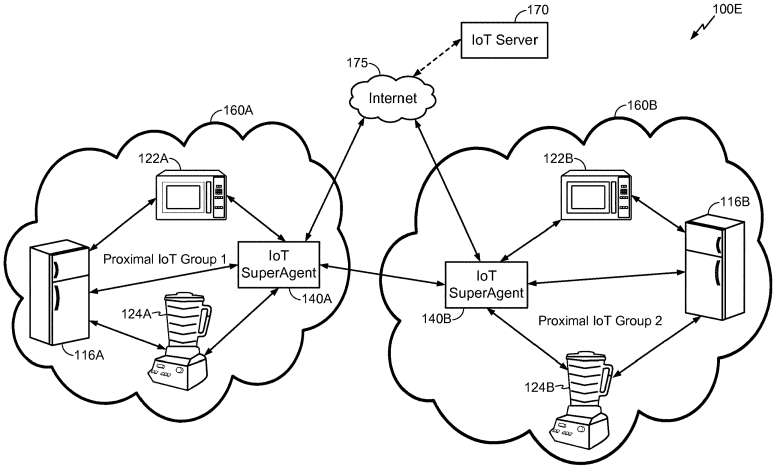 Amazon secures patents relating to network page generation for media content and summary tags during video upload
US patent 10,257,563 titled "Automatic Generation of Network Pages from Extracted Media Content" describes generating network pages detailing media content item from a media content catalog based on media extraction rules. Figure below illustrates network page of a movie available through a video streaming service.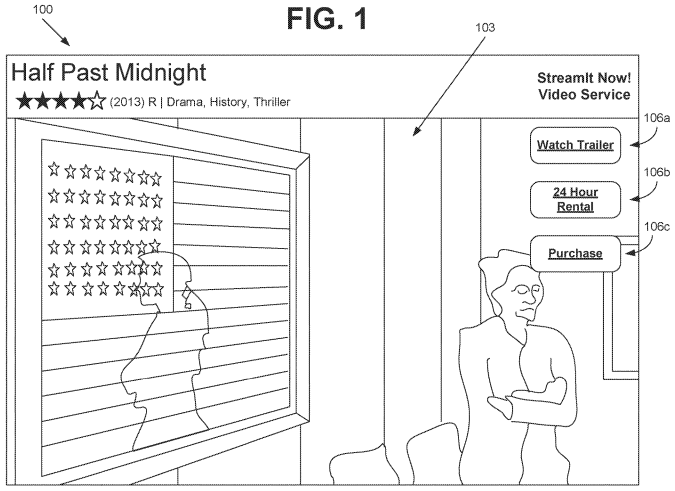 US patent 10,255,946 titled "Generating Tags During Video Upload" discloses methods for allowing multiple users to analyze video data and identifying memorable moments to generate tags for creating video summaries. Figure below illustrates generation of video clips using tags from multiple users.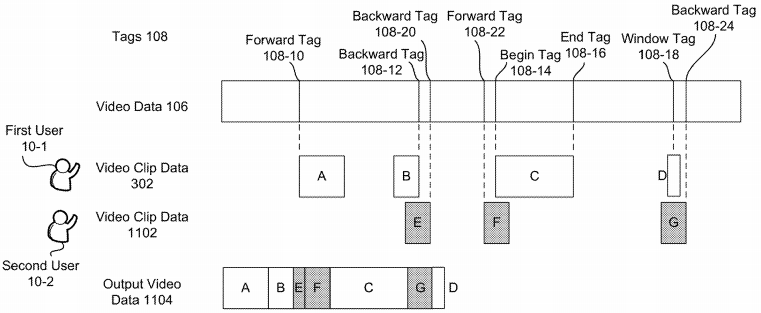 Apple receives patent for guidance devices for sensory impaired people
US Patent 10,254,840 discloses a guidance device that generates an environment model using sensor data and providing tactile output to a user. Illustrations below depict user navigation using the guidance device.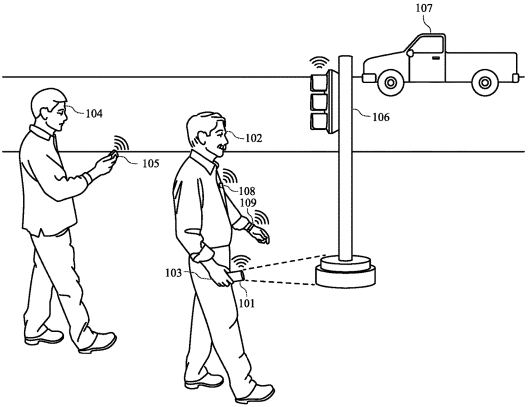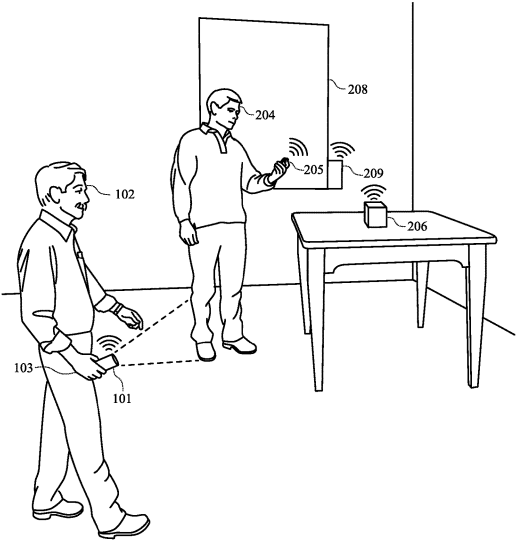 Boston Scientific wins patents for intragastric balloon retrieval and steerable medical device
US patent 10,251,768 describes a catheter used for retrieving an intragastric balloon. The catheter is designed to pass through a wall of the balloon, and is represented in the figure below.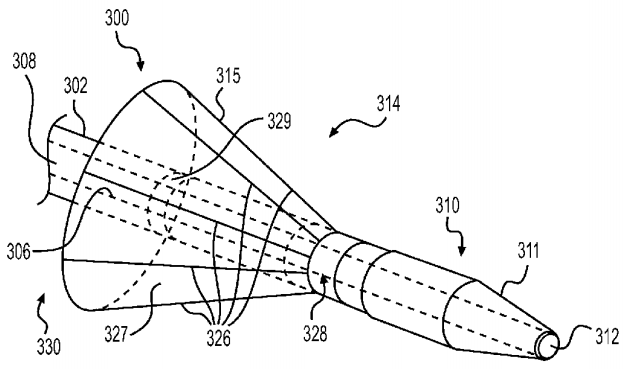 US patent 10,251,534 discloses an ureteroscope with a handle assembly having an imaging system and a steering mechanism. Figure below depicts a schematic view of the medical device connected to a control module.

Roche awarded patent for fluid dispensing valve
US patent 10,251,506 presents microfluidic dispensing valve and analysis system for analyzing biological samples. The image below depicts the valve of the invention.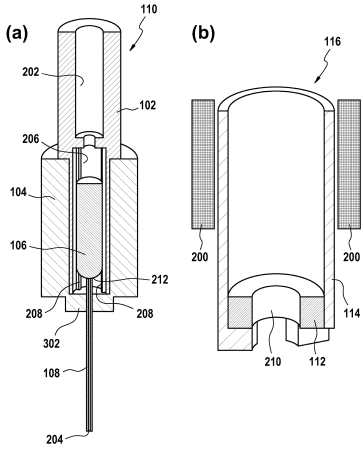 Pfizer patents cancer vaccines
US patent 10,251,944 relates to multi-antigen nucleic acid constructs that each encode two, three, or more immunogenic polypeptides for treating or preventing neoplastic disorders.
Novartis obtains patent for vitrectomy probe
US patent 10,251,782 outlines an ophthalmic surgical system with vitrectomy probe that is used to remove fluid from the eye. Figures below show (a) the ophthalmic surgical system with a vitrectomy probe performing a surgical procedure on a patient and (b) the longitudinal cross-sectional view of the vitrectomy probe with a counterbalanced electromagnetic drive.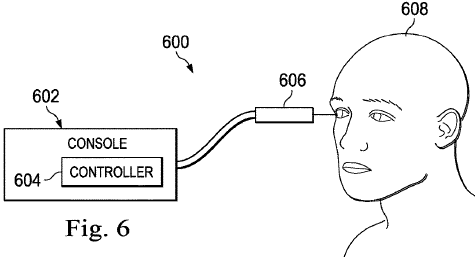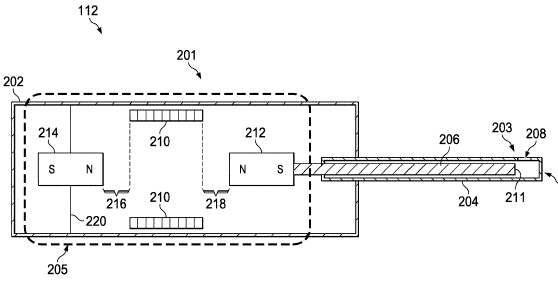 Merck receives patent for nutrient media receptacle
US patent 10,253,288 details a receptacle designed to accept nutrient media for bacterial cultures. The receptacle as illustrated in the figure below has a dish and a cover and is designed to prevent unintentional detachment of the cover from the dish.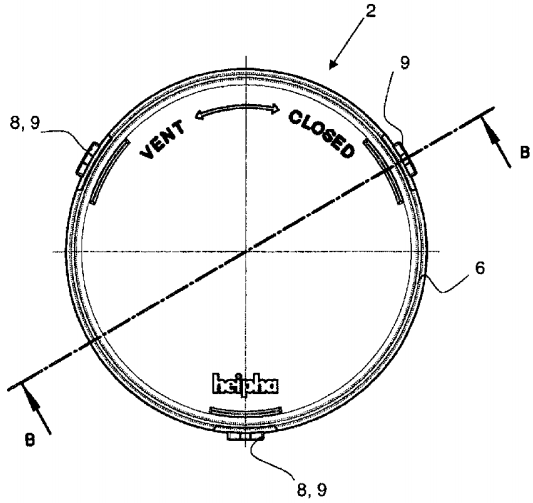 Medtronic wins patent for pre-bolus delivery of medicine and collecting gait information
US patent 10,252,001 titled "Data Derived Pre-Bolus Delivery" discloses a system having an infusion pump with a reservoir and a global positioning system (GPS) receiver to determine co-ordinates of the infusion pump. Figure below is a flow chart illustrating exemplary operation of an infusion system with pre-bolus delivery.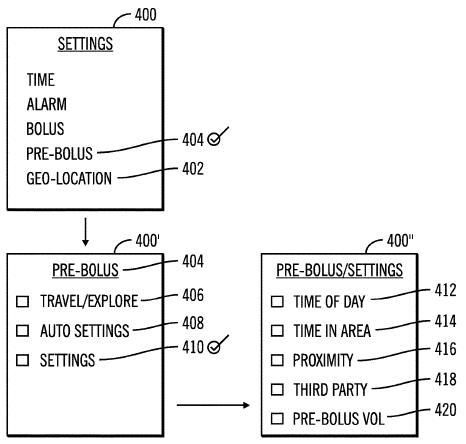 US patent 10,251,595 relates to a method of monitoring activity of a patient based on a signal generated by an implantable medical device and predicting a gait freeze event for patients with Parkinson's disease. Figure below illustrates an exemplary system with an implantable medical device that collects activity information.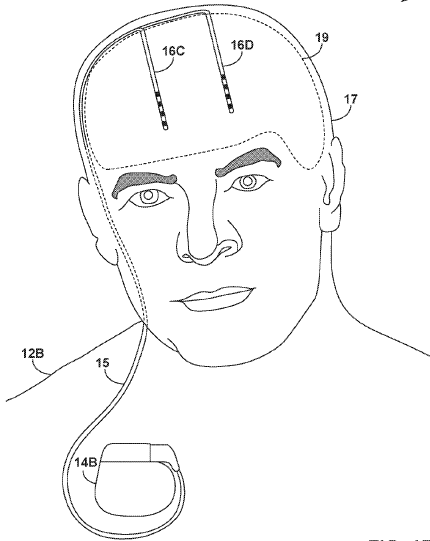 Did you like this piece of content? We would love to hear your thoughts! Leave a reply below to let us know which companies you would like to see us follow, and any other suggestions you might have. Be sure to subscribe to our blog to stay up to date with the latest information on patents, applications, and more.