Google pursues patents for creating an atmosphere suited to a social event. Read about this and other recently published patent applications.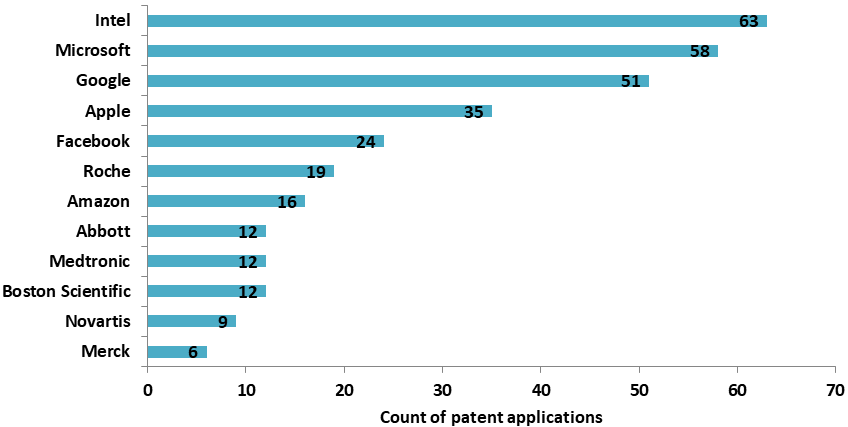 In this post, we take you through some of the recently filed patent applications of Google, Intel, Amazon, Apple, Facebook, Microsoft, Boston Scientific, Medtronic, Abbott, Novartis, Roche, and Merck.
Google pursues patents for creating an atmosphere suited to a social event and for creating a cinematic storytelling experience
US patent application 20190156259 discloses a method for automatically creating an atmosphere suited to a social event based on the preferences and mood of the participants and total number of participants in the social event. Figures below illustrate the presence of people in the venue and a party-mode user interface.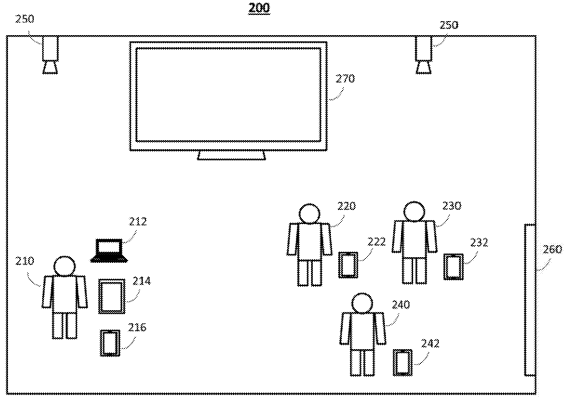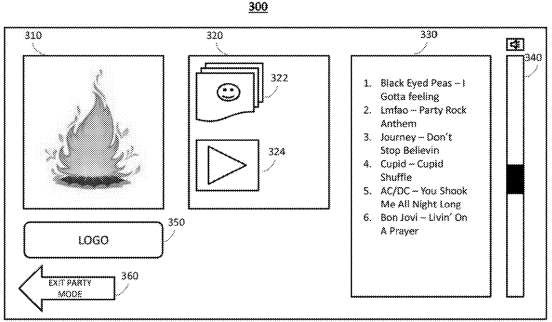 US patent application 20190158632 discloses a method for creating a cinematic storytelling experience by recognizing a user's narration using a voice recognition module and enabling network-addressable devices to perform an action in response to the user's narration.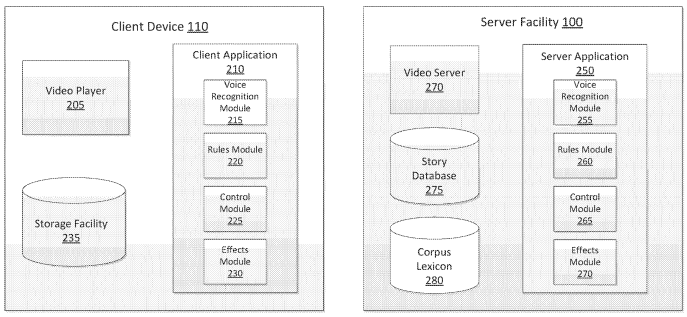 Intel files patent applications for techniques to detect humans in images and memory and battery module for robots
US patent application 20190156499 proposes techniques for detecting humans in images that include segmenting an image into multiple windows, estimating the distance to a subject based on depth pixel values, classifying to create candidate windows and merging neighboring candidate windows. Illustration below shows examples of human detection in images.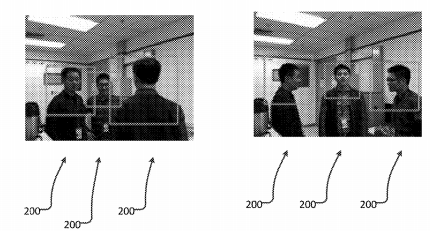 US patent application 20190157889 discloses a power and data storage module for a robot that includes a mechanical interface, an electrical interface, a battery, a memory and processors to manage battery and memory management. Illustrations depict such a module connected to a UAV.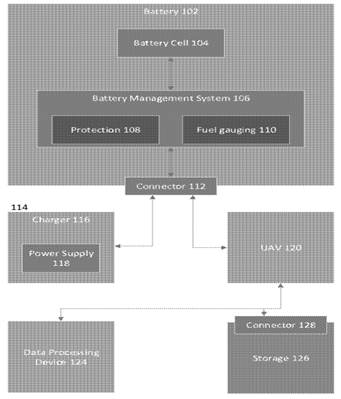 Amazon seeks patent for training automated speech recognition (ASR) service
US patent application 20190156816 describes an ASR engine that uses an acoustic model to divide audio data into words and then uses a language model to identify words spoken in the audio file. The ASR engine accurately transcribes lengthy audio data with punctuations and returns the result to a user.
Apple wants patent related to adjusting alerts based on a user's situation
US patent application 20190159170 titled "Situationally-Aware Alerts" describes an electronic device that determines its movement pattern based on signals from sensors, and adjusts incoming notification alerts to account for the movement pattern. Figure below depicts an example scenario for providing situationally-aware alert output at the device (101).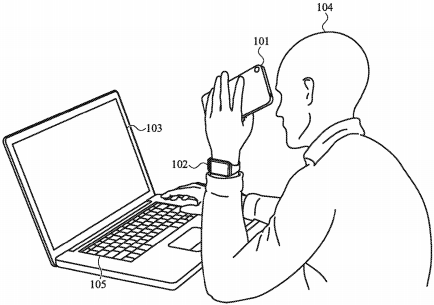 Facebook eyes patent for cartilage conduction audio system for eyewear devices
US patent application 20190158948 discusses an audio system having a transducer located behind the ear of a user, wherein the transducer uses the auricle of the ear as a speaker by vibrating the auricle over a frequency range creating an acoustic pressure wave. Figures below illustrate proposed eyewear device and associated transducer assembly and acoustic sensor.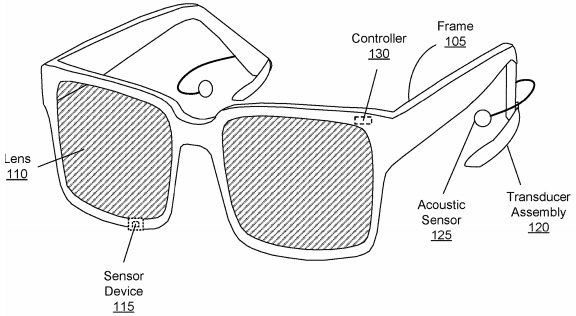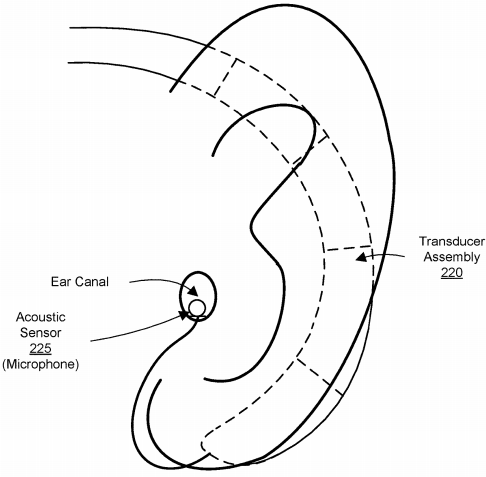 Microsoft files patent application for apparatus used in virtual reality system
US patent application 20190155404 titled "Apparatus For Use In A Virtual Reality System" discusses a virtual reality system that receives a signal from a rod and computes a position, movement direction and velocity of the rod in a virtual space. The system outputs a control signal to a brake mechanism to apply force in the virtual environment, as shown in the figure below.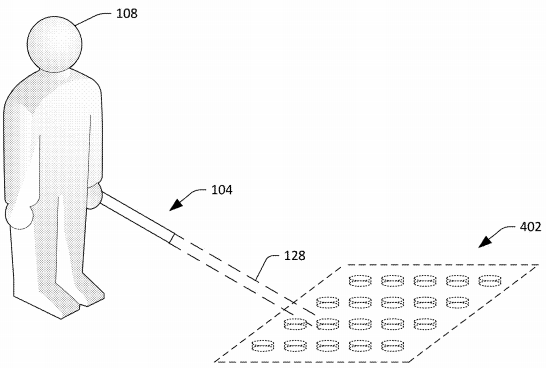 Boston Scientific files patent applications for an interactive wearable and e-tattoo combination and an implantable penile prosthesis
An interactive wearable and e-tattoo combination as disclosed in patent application 20190151640 relates to a medical device that monitors respiratory parameters of a subject and transmits a signal in response to a trigger event and an e-tattoo attachable to the subject's skin to sense adverse parameters such as particulates, UV light or volatile organic compounds in the environment in response to the received signal from the medical device. Figure below illustrates the physiological monitoring system.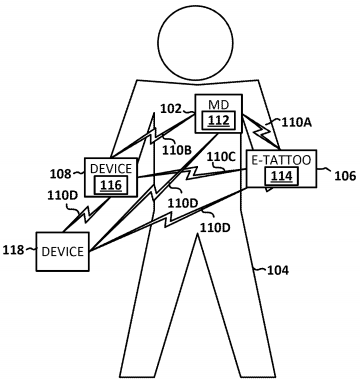 Another patent application 20190151095 discloses an implantable penile prosthesis for treating erectile dysfunction, having a penile prosthesis cylinder defining an inflatable chamber, a fluid reservoir and an inflation apparatus to transfer fluid from the reservoir into the inflatable chamber which transitions from a deflated state to the inflated state. Figure below shows a view of the penile prosthesis cylinder.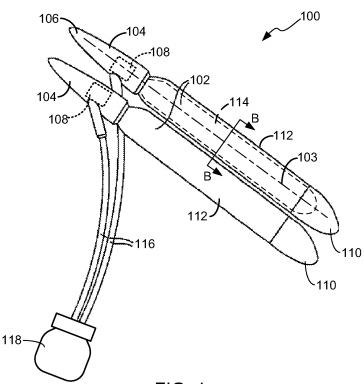 Medtronic pursues patent dialysis system
US patent application 20190151527 reveals a system of integrated manifolds for use in dialysis. The system of integrated manifolds can include two or more manifolds connected by fluid lines and is depicted in the manifold path illustrated below.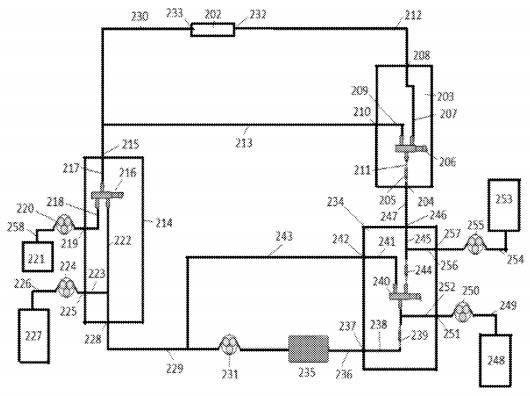 Abbott seeks patent for a microfabricated device with sensors
US patent application 20190154710 describes a device with micro-environment sensors used for performing coagulation assays in a point of care sample analysis cartridge. Figure below depicts a sensor configuration as described in the invention.
Novartis wants to patent CAR therapy
US patent application 20190151365 presents a combination therapy of chimeric antigen receptors and PD1 inhibitors wherein the sequence of PD1 inhibitor is disclosed.
Roche seeks to patent a method of processing biosensor strips
US patent application 20190151996 describes a method to cut biosensor test strips using multiple lasers. Figure below illustrates a process for cutting biosensor test strips using bottom and working surface laser beams.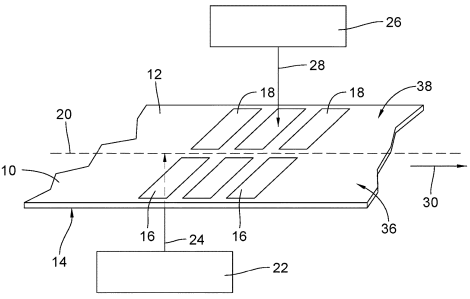 Merck aims to patent sequences of ILT3 antibodies
Humanized, non-promiscuous monoclonal antibodies specific for immunoglobulin-like transcript 3 (ILT3), also known as Leukocyte immunoglobulin-like receptor subfamily B member 4 (LILRB4), are described along with their heavy chain variable domain sequences in US patent application 20190153093.