Apple aims to patent devices and methods for locating accessories of an electronic device. Read about this and other recently published patent applications.
In this post, we take you through recent patent applications from Apple, IBM, Intel, Microsoft, Google, Boston Scientific, Medtronic, Merck, Novartis, and Roche.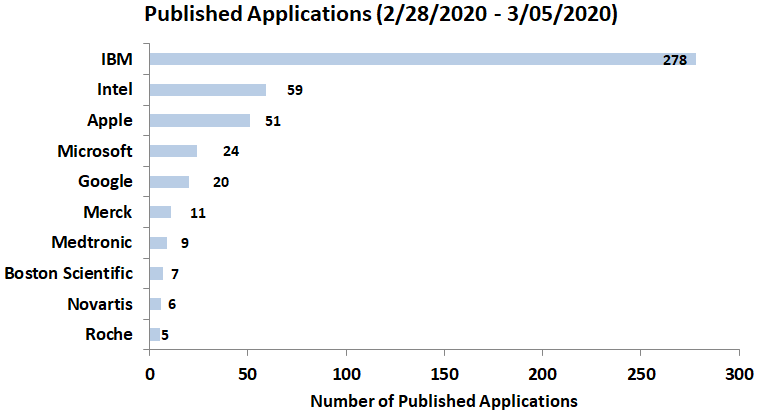 Apple Aims to Patent Devices and Methods for Locating Accessories of an Electronic Device
US patent application 20200074822 describes a device that stores parameters associated with an accessory so that the detected parameters are accessible if the accessory becomes lost. The device can assist a user in locating the accessory by providing the stored parameters to the user to aid them in searching for their lost accessory as shown in the figure below.

IBM Files a Patent for Adapting Physical Activities and Exercises Based on Facial Analysis Using Image Processing
US patent application 20200074155 discloses receiving video data of a face region of the user while the user is engaged in exercise or physical activity, analyzing the video data to determine a detected state of the user by performing facial analysis using the video data, and providing feedback to the user based on the analyzing the video data.
Intel wants a Patent for a Method for Auto Range Control of an Active Illumination Depth Camera
US patent application 20200072367 discloses an apparatus for auto range control of a camera configured to capture a sequence of images of an object. The apparatus includes a projector configured to project a sequence of light patterns on the object and a controller configured to receive the sequence of images and perform range control by controlling power of the sequence of light patterns and exposure time of the camera. The figure depicts the apparatus.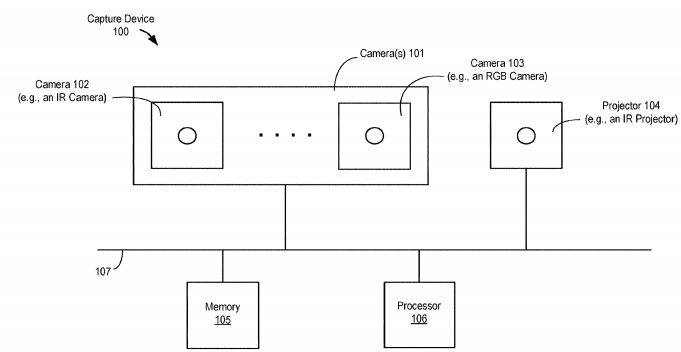 Microsoft Seeks a Patent Presenting Context-based Guidance Using Electronic Signs
US patent application 20200074578 discloses an electronic sign board for assisting a user to interact with an indoor environment and providing directions for the user's destination based on sensor and calendar information, and filtering of the restriction information (e.g. privacy information). The figures below illustrate an indoor environment with an electronic sign board and UI presented by the sign board.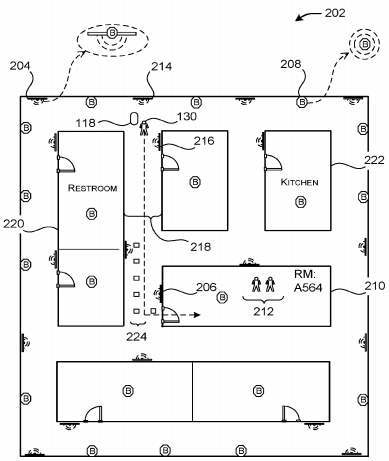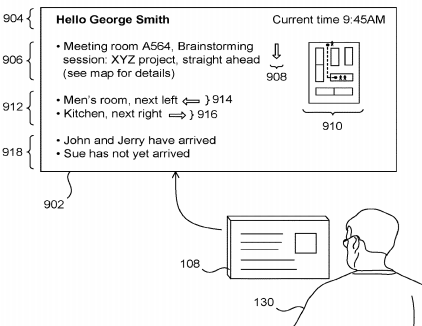 Google Wants a Patent for Sharing Images and Image Albums over a Communication Network
US patent application 20200076756 discloses a method for suggesting images from a collection of stored images associated with a user to share with specific recipients based on determining the sharing score and the recipient score with respect to the content features of the stored images. The figures below illustrate examples of an image display and selection interface for sharing images and image albums with the recipients.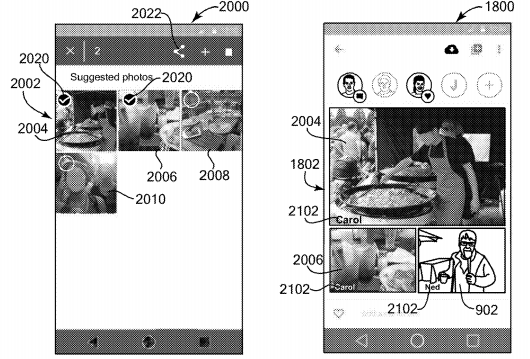 Medtronic Files Patents for an Acute Cardiac Episodes Prediction System and a Chemical Ablation System
US patent application 20200069245 describes a system that predicts an occurrence of an acute cardiac attack by determining various parameters of a patient, providing an alert indicating the predicted attack, and delivering a therapy to prevent the cardiac attack. The figure below illustrates the medical system in conjunction with the patient.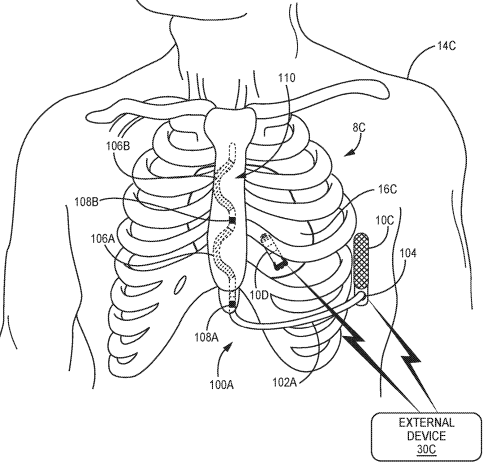 Another US patent application 20200069920 relates to a balloon catheter system for the treatment of back and/or neck pain. The catheter is positioned near the damaged area of a patient's vertebra and a denervating drug is administered to chemically ablate the vertebral nerve. The figure below depicts the balloon catheter inserted into the vertebra.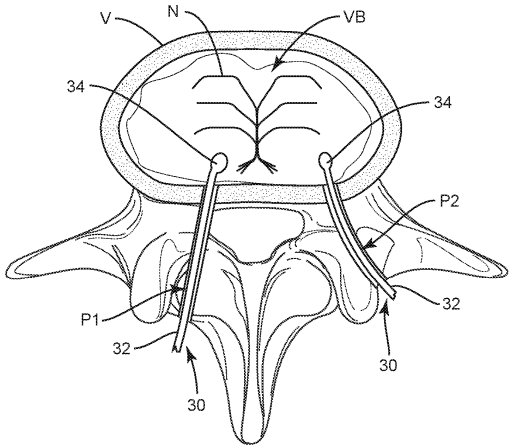 Boston Scientific Aims to Patent an Aortic Occlusion Device
US patent application 20200069312 presents an aortic occlusion device having a clamp with a rigid portion sized to be disposed around an outer surface of the aorta for use during a coronary artery bypass procedure. The illustration below depicts the occlusion device disposed on a blood vessel.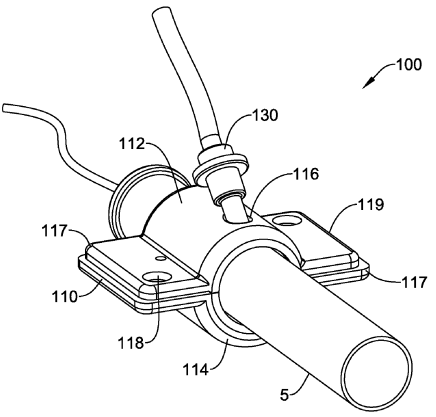 Roche Seeks to Patent Monovalent Blood Brain Barrier Shuttle Modules
US patent application 20200071413 discloses novel blood brain barrier shuttle modules comprising a brain effector entity, a linker and a monovalent binding entity along with sequences for the novel peptides.
Merck Pursues a Patent on Vaccines Against Herpes simplex viruses (HSV)
US patent application 20200069792 discloses sequences for novel HSV glycoprotein B, HSV glycoprotein C antigenic peptide constructs, HSV protein vaccines, and HSV DNA vaccines.
Novartis Wants to Patent a Cannula-delivered Treatment Material Application Device
US patent application 20200069465 presents a treatment material application device for use in intraocular procedures comprising an elongate tubular member to penetrate patient's tissue and a wicking member to secure a volume of treatment fluid. The figure below shows the surgical device for material application in an eye.