Google files patent application related to generating collage of interesting moments in a video. Read about this and other recently published patent applications.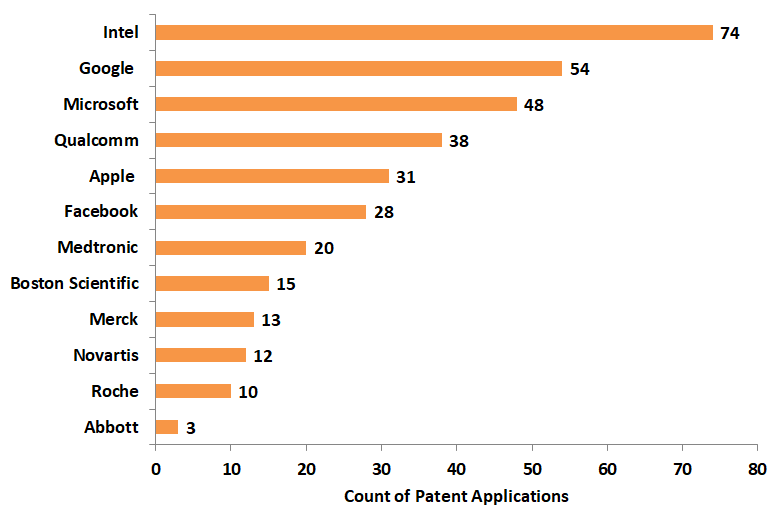 In this post, we take you through some of the recently filed patent applications of Google, Microsoft, Apple, Qualcomm, Facebook, Intel, Boston Scientific, Medtronic, Abbott, Novartis, Merck, and Roche.
Google files patent applications related to suggesting actions based on machine learning and generating collage of interesting moments in a video
US patent application 20190188013 discloses using machine learning for determining a task that a user desires to perform based on analyzing content displayed on the user device. Figures below illustrate an example operating environment in which a user device displays suggested actions based on machine learning.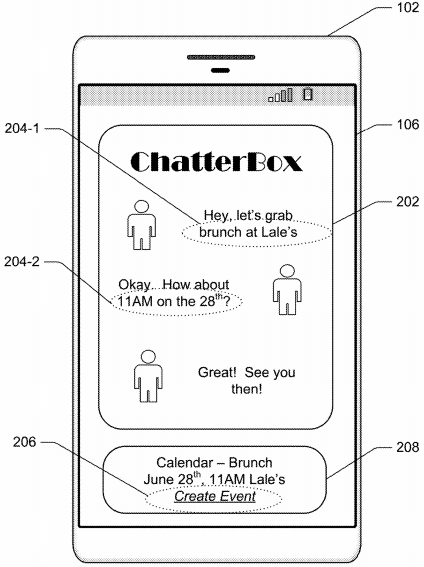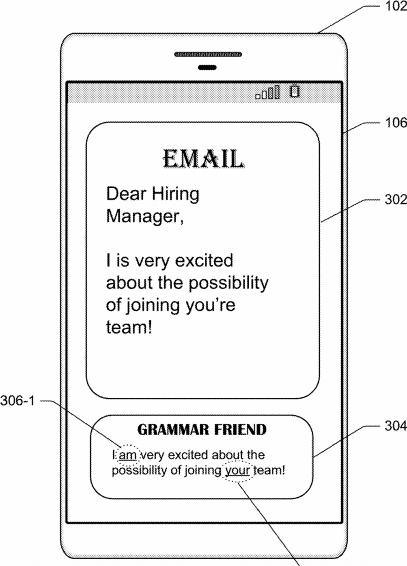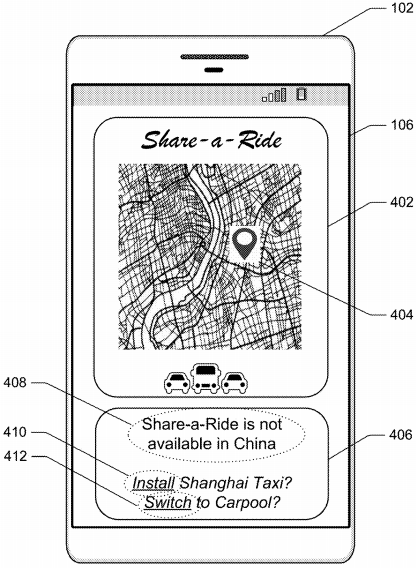 US patent application 20190189161 discloses a method for determining interesting moments in a video, generating video segments based on interesting moments and creating a collage from the video segments. Figure below illustrates a graphic representation of an example user interface displaying collage based on interesting moments in the video.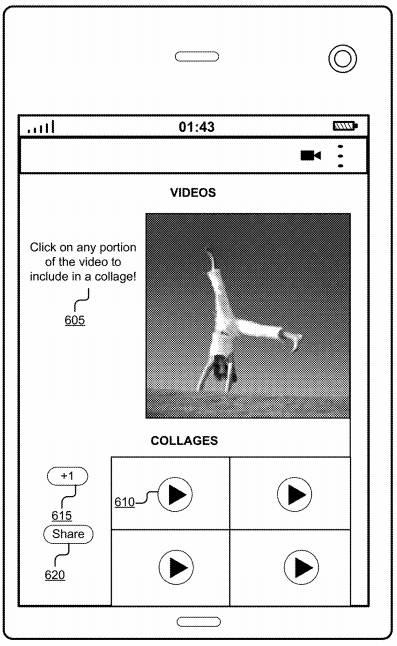 Microsoft wants patent related to non-verbal engagement with a virtual assistant
US patent application 20190187787 discloses engaging with a virtual assistant via ancillary input such as eye-gaze data, as shown in the figure below. The user's desire to engage with the virtual assistant is determined using a machine learning algorithm.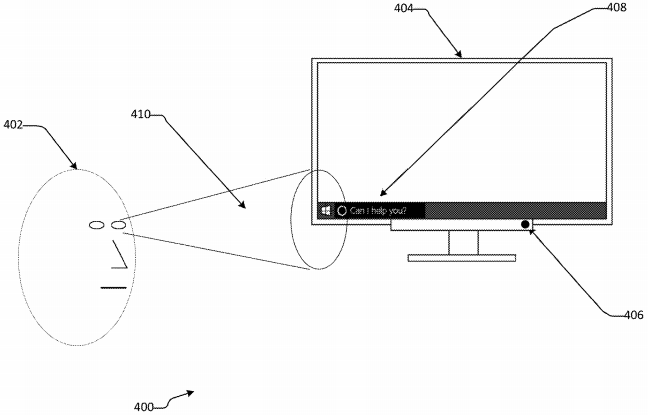 Apple eyes patent for automatically cropping videos
US patent application 20190191094 discloses methods of processing and automatically cropping video content for aesthetically pleasing presentation of the video. The figure illustrates a video content including a subject, displaying only the portions of the video content within the cropping.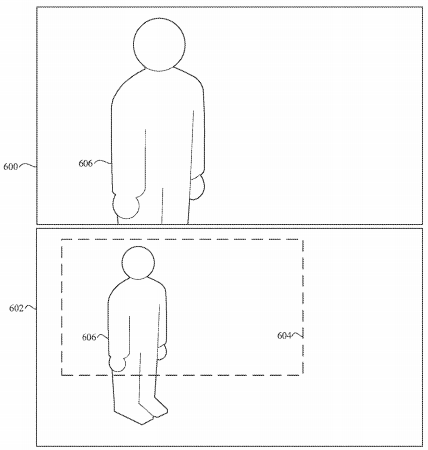 Qualcomm seeks patent for intelligent routing of notifications related to media programming
US patent application 20190191214 describes an implementation of a smart TV to track a user's presence and TV watching behavior and automatically changing the TV channel desirable to the user and notifying the user that favorite media programming is streaming. Figure below illustrates environment for smart TV intelligent routing of notifications related to media programming.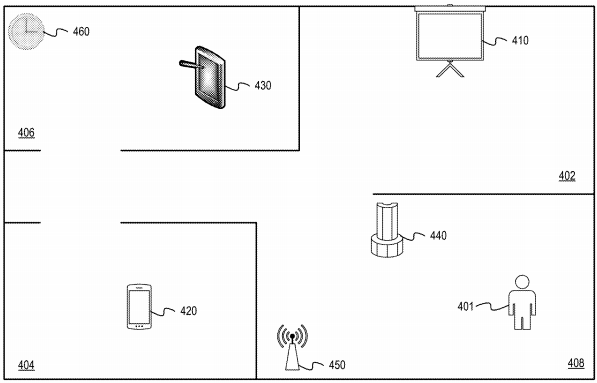 Facebook wants patent related to matching people on social network for real world social activities
US patent application 20190190874 discloses using artificial intelligence or machine learning to identify social networking users with common interests to engage in real-world social activities by notifying users with messages on a messaging application. Figures below illustrate user interfaces displaying a list of messages corresponding to activity recommendations.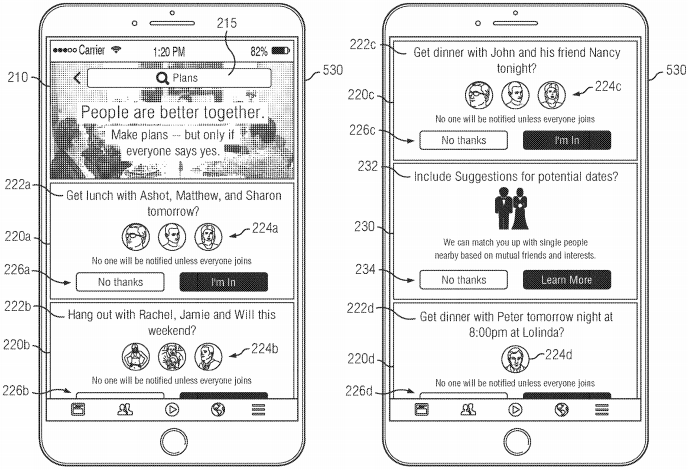 Intel attempts to patent a perception device and an adaptive authentication technique
US patent application 20190188862 discloses a perception device for obstacle detection and tracking that is configured to generate particles from images and determine an occupancy hypothesis of a predetermined region. Illustration depicts a vehicle that has a perception device.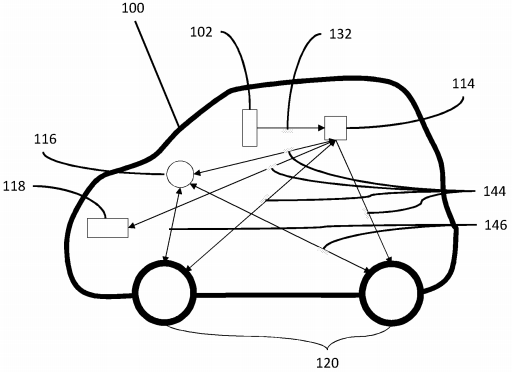 Another US patent application 20190190901 discloses an adaptive authentication technique for a mobile communication device that includes determining environmental factors, such as location, time or noise, and allowing access to a module based on associated security authentication levels. Illustrations below depict a schematic flowchart of the technique.
Boston Scientific files patent applications for steerable medical device and neuromodulation system
US patent application 20190183316 titled "Steerable Medical Device having an Imaging System" relates to a medical device that treats urinary tract diseases, the device includes a camera system to capture images, an illumination system, an elongate member and a handle assembly having a steering mechanism connected to the elongate member. Figure below illustrates a schematic view of the medical device.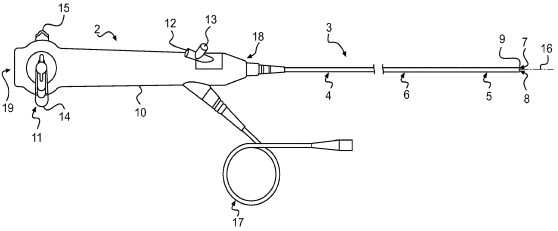 Another US application 20190184168 discloses a neuromodulation system for providing therapy to a patient using a neuromodulator implanted within the patient that delivers electrical energy in accordance with a pre-existing modulation program allowing the user to select between two programming modes using a user interface. Figure below illustrates a spinal cord modulation system in use with the patient.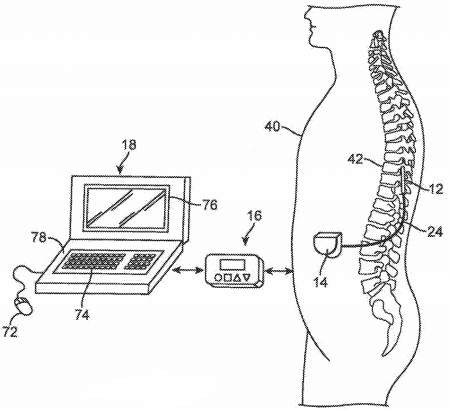 Medtronic attempts to patent augmented reality solution to transform cardiovascular mapping and surgery
US patent application 20190183576 describes an augmented reality system that includes a display and a processing circuitry in communication with the augmented reality display system. The processing circuitry is configured to receive data associated with a subject's anatomical feature and an indication of the position of a treatment device within the subject, whereas the display shows a virtual organ object indicating the position of the treatment device within the subject's anatomical feature overlaying a real-world environment viewable by a user. Figure below illustrates an exemplary augmented reality device.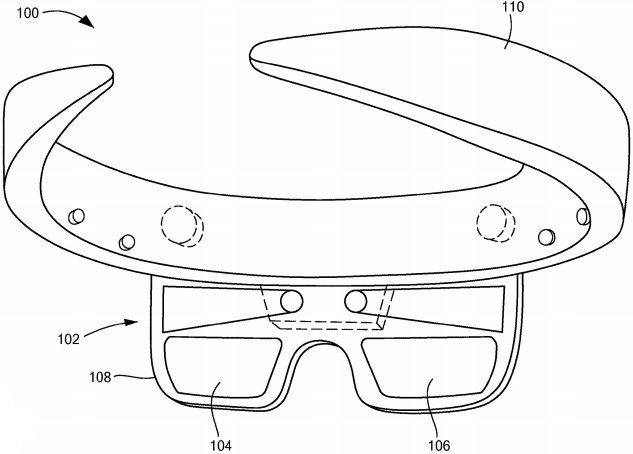 Abbott seeks to patent glucose managing devices
US patent application 20190187814 presents a glucose level managing device having a user interface programmed to provide haptic feedback to the user. The illustration below depicts the glucose management system including separately housed insulin infusion device and analyte monitoring device.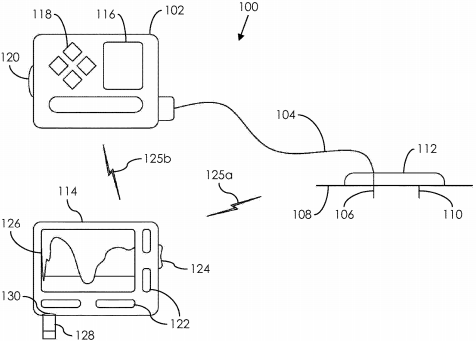 Novartis wants to patent vitreous cutter pneumatic driver
US patent application 20190183679 reveals a vitrectomy surgical system with an ophthalmic pneumatic pump for creating a positive pressure for pushing one side of a diaphragm in the vitreous cutter and a negative pressure to pull the other side of the diagram. Illustration below shows a diaphragm pump driver system with a pair of diaphragm pumps, a voice coil, and an amplifier.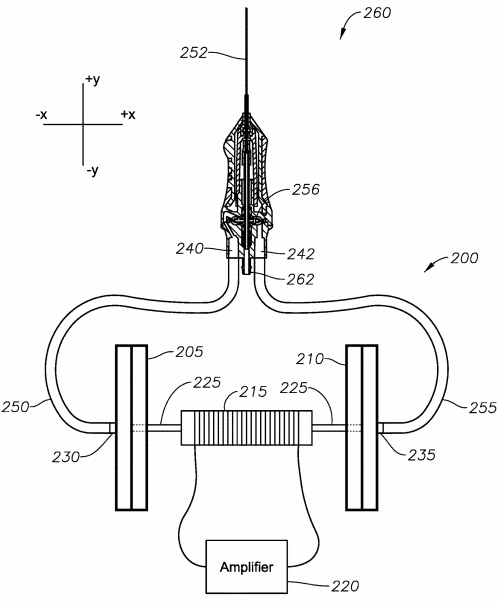 Merck eyes patent on combination therapy for certain cancers
US patent application 20190183972 presents a combination of the two monoclonal antibodies – ramucirumab and pembrolizumab – for certain cancers such as non-small cell lung cancer, urothelial cancer, biliary tract cancer, and advanced gastric or gastroesophageal junction adenocarcinoma.
Roche aims to patent transduction particles and reporter systems based on them
US patent application 20190185948 discusses methods and systems for packaging reporter nucleic acid molecules into non-replicative transduction particles for use as reporter molecules. Sequences of such reporter nucleic acid molecules are also disclosed.