Microsoft eyes patent related to shared travel experiences. Read about this and other recently published patent applications.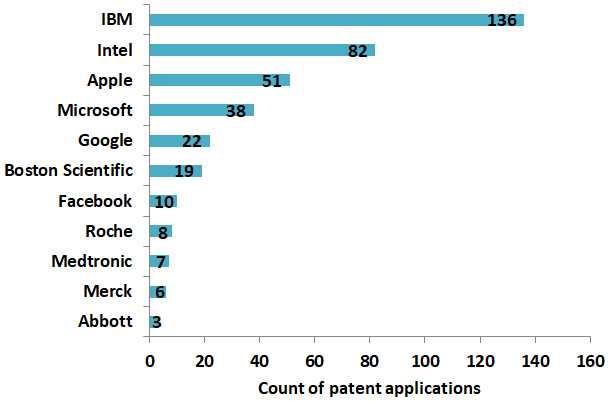 In this post, we take you through some of the recently filed patent applications of Microsoft, Apple, Google, IBM, Intel, Facebook, Boston Scientific, Medtronic, Merck, Roche, and Abbott.
Microsoft eyes patent related to shared travel experiences
US patent application 20190219418 describes a method wherein a first user invites a second user to participate in a shared travel experience where the second user follows the first user. Both the users can share location information, points of interest, synchronize music, etc. to simulate the experience of being together in the same vehicle as shown below.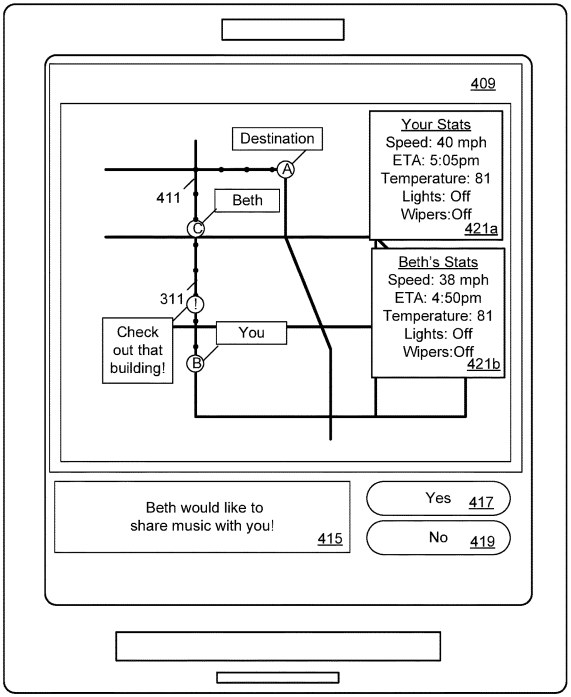 Apple seeks patent for motion and gesture input from a wearable device
US patent application 20190220099 discloses a device having myoelectric sensors that detect a user's motion and gesture input through the movement of the user's hand, arm, wrist, and fingers, to provide commands to other devices. Figures depict example finger movements associated with sign language to issue commands.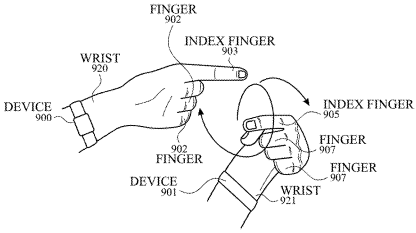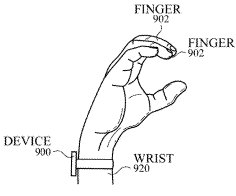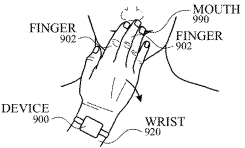 Google files patent application for a method of removing non stationary objects from imagery
US patent application 20190220713 discloses a method of interactive editing of imagery that includes removal or addition of objects in captured imagery by generating a composite image for removing non-stationary objects from the plurality of frames of imagery. Figures below depict example user interfaces that display editing of imagery.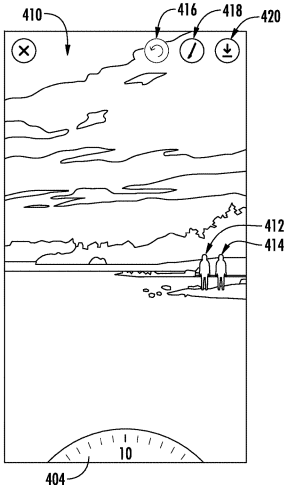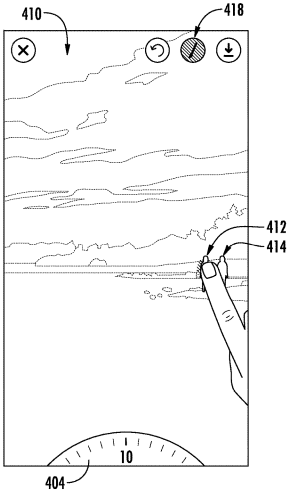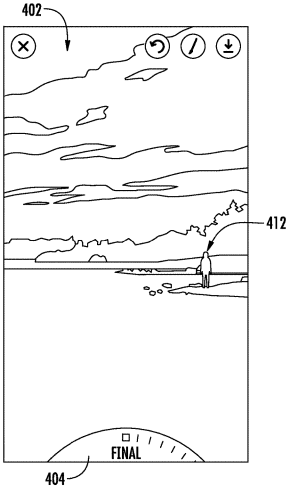 IBM wants to patent a system for visualizing audio announcements using AR
US patent application 20190221214 discloses an audio system to capture a set of audio messages at an originating location associated with a user and transcribe the audio to text using natural language processing tool. The transcribed text is analyzed to determine relevant audio messages and presented to the user in an AR environment. Figure below illustrates system architecture for visualization of audio announcements using AR.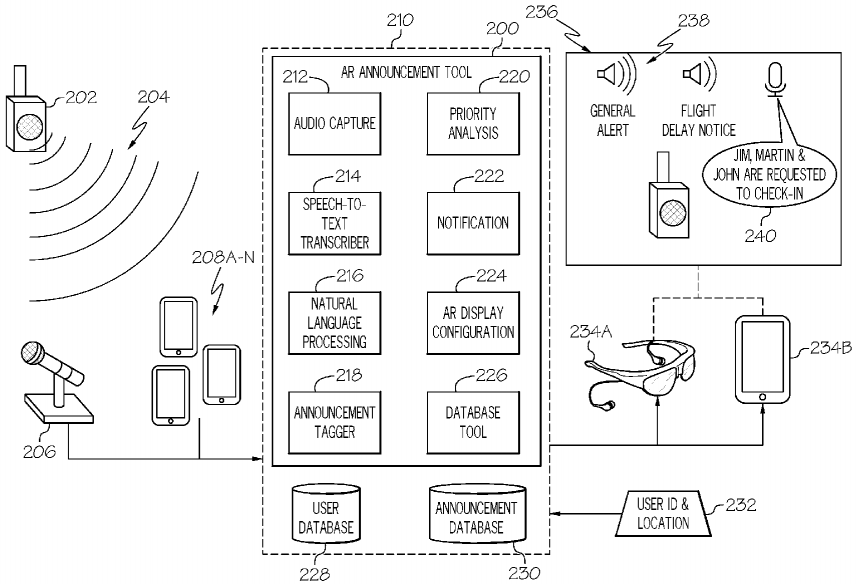 Intel wants to patent a vehicle with external audio speaker and microphone and an apparatus to facilitate autonomous navigation of robotic devices
US patent application 20190220248 discloses a vehicle having an external speaker and microphone array that may receive external audio data, analyze the audio data using a machine learning technique to determine a sound event and transmit a message to a vehicle control system. Illustrations depict an operating environment and the system.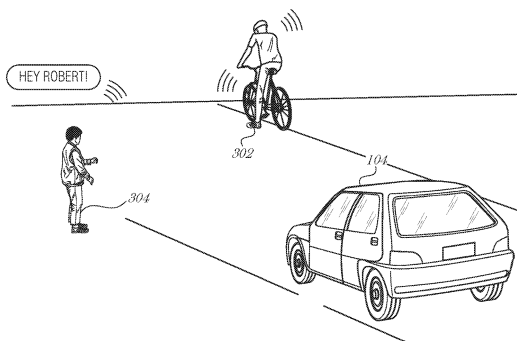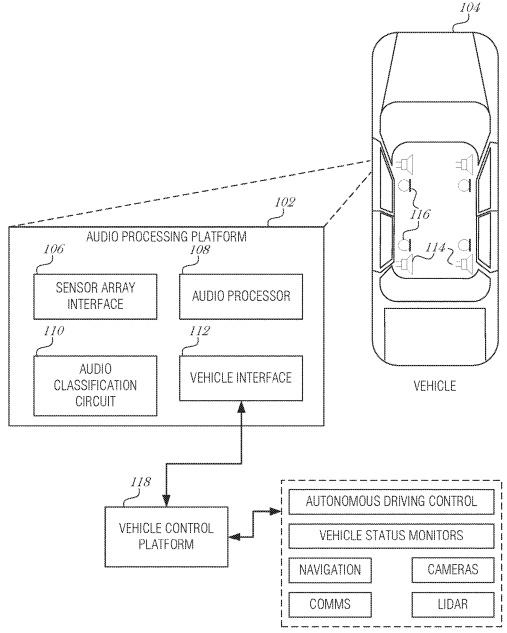 US patent application 20190220043 describes an apparatus to facilitate autonomous navigation of robotic devices that includes a region model analyzer configured to analyze regions in images and a movement controller to autonomously control movement of the robot within the analyzed regions. Illustration shows navigation regions of the robot.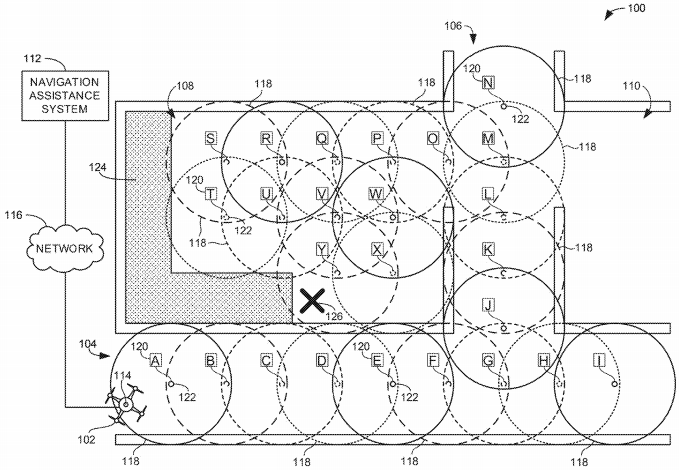 Facebook files patent application for strap arm in a head-mounted display (HMD)
US patent application 20190222910 discusses a strap arm for a HMD with an audio passage to transmit sound and an audio port to output the sound. The strap arm also includes a back volume unit that enhances the transmitted sound. A perspective view of a HMD attached with a strap system is illustrated.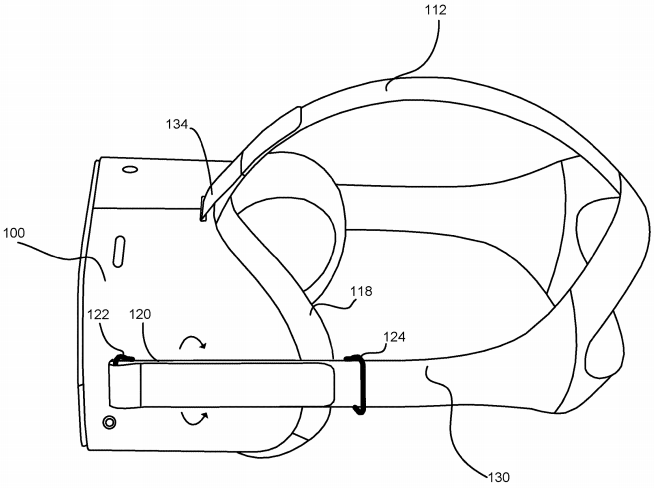 Boston Scientific files patent for sub-threshold neuromodulation therapy and airway treatment
US patent application 20190217092 discloses a sub-threshold neuromodulation therapy system for delivering electrical modulation energy at a programmed intensity value to a target tissue site in response to an event, thereby providing sub-threshold therapy to the patient without perception of stimulation. Figure below shows a view of the spinal cord modulation system.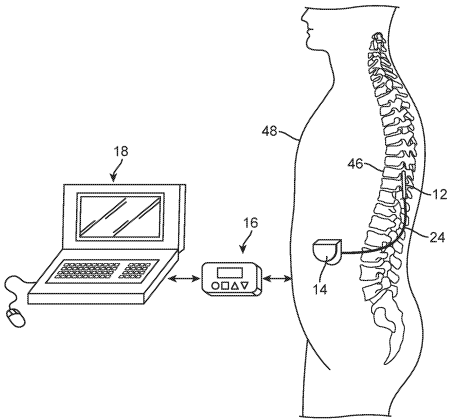 Another US patent application 20190216529 relates to a method for treating airway in a lung to decrease asthmatic symptoms by measuring airway parameter at several locations in the lung, identifying a treatment site based on the parameters and applying energy to the treatment site to decrease the resistance to the flow of air through the lung. Figures below illustrate the lung treatment system.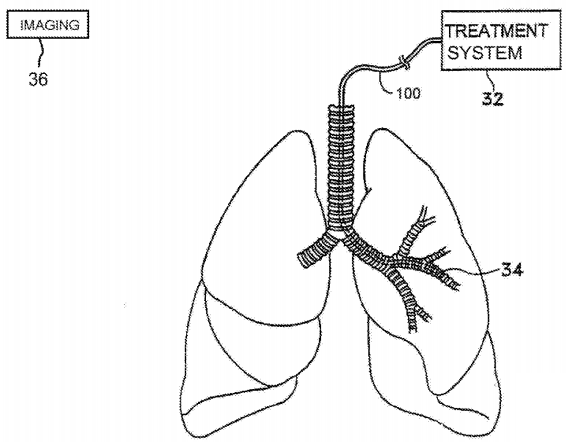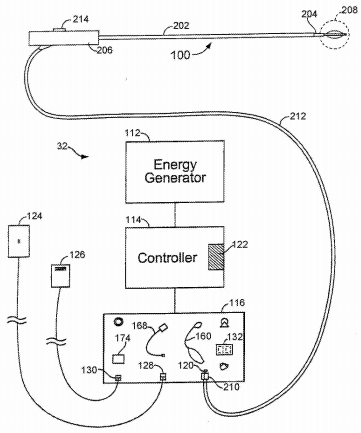 Medtronic wants to patent device to determine sleep quality
US patent application 20190217098 describes a device that determines the values for one or more metrics that indicate the sleep quality of a neurological patient based on sensed physiological parameter values. Illustrations below depict implantable medical devices implanted in the chest and scalp that collect sleep quality information.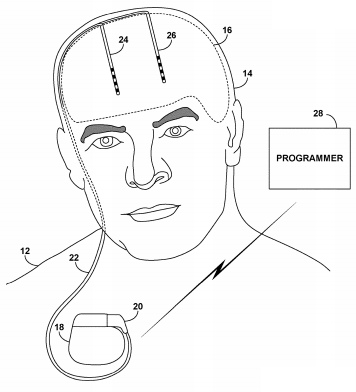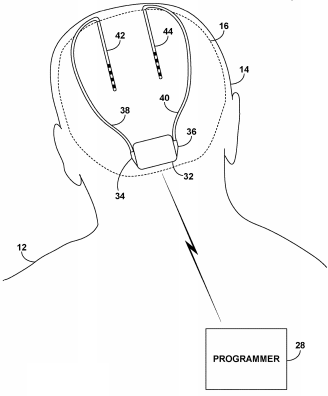 Merck seeks to patent immunohistochemical assay for PD1 and PDL1 positive tumor cells
US patent application 20190219585 describes an IHC assay for detecting and quantifying spatially proximal pairs of PD-1-expressing cells (PD-1+ cells) and PD-Ligand-expressing cells (PD-L+ cells) in tumor tissue, and elaborates on the use of the assay to generate proximity biomarkers that are predictive of which cancer patients are most likely to benefit from treatment with a PD-1 antagonist.
Roche aims to patent a novel antibody format
US patent application 20190218282 reports on a recombinant fusion polypeptide comprising an antibody heavy chain variable domain, a multimerization domain and an antibody light chain variable domain, wherein the antibody heavy chain variable domain is fused to one terminus of the multimerization domain, the antibody light chain variable domain is fused to the respective other terminus of the multimerization domain, and the antibody heavy chain variable domain or the antibody light chain variable domain has a disulphide bond to the multimerization domain.
Abbott eyes patent on method for diagnosing a traumatic brain injury
US patent application 20190219598 provides methods for aiding in the diagnosis and evaluation of a subject to determine whether the subject has sustained a traumatic brain injury (TBI) by detecting a combination of the levels of ubiquitin carboxy-terminal hydrolase L1 (UCH-L1) and glial fibrillary acidic protein (GFAP) in samples taken at various time points within 48 hours after the subject has sustained a head injury.