In this post, we take you through some of the recently filed patent applications of Samsung, Microsoft, Google, Intel, IBM, Apple, Medtronic, Roche, Boston Scientific, Merck, Novartis, and Abbott.

Samsung continues filing patent applications for foldable device
US patent application 20190245955 discloses a foldable device with a display panel on a pair of support plates and a multi-joint member, which includes multiple joint units having free ends rotatable about a hinge shaft. Distances between the free ends of adjacent joint units are regular in a folded and opened state of the device. Figures below illustrate two different embodiments of the foldable device.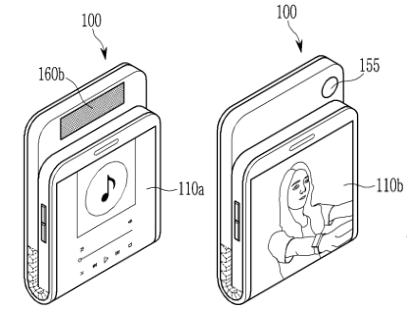 Microsoft files patent application related to constructing AR environments with precomputed lighting
US patent application 20190244430 discloses a method to construct an AR environment image with global illumination effects based on physical features of a local environment in an image. Figures below illustrate an environment image based on which an AR image with the addition of a dynamic point light effect is created.

Google wants to patent episodic timely notification
US patent application 20190246181 discloses a method for detecting a notifiable event pertaining to a series of videos and providing notifications indicative of the notifiable event to users who have partially viewed the series and those who have highest affinity scores with respect to the series. Figures below depict examples of user interfaces displaying customized timely notifications.

Intel files patent applications for a navigation service based on elevation information and a social networking system
US patent application 20190242712 discloses a method of navigation assistance using a remote navigation assistance service that includes determining a current elevation level from barometric pressure information collected by the client mobile device and crowdsourced mobile devices at the current location. Illustration depicts a network for navigation service.
US patent application 20190244307 discloses a method of forming unique, private, personal, virtual social networks on a social network system that includes a database for storing user entity data where each user entity is able to control the privacy of its data and also take the role of provider or participant in applications. Illustrations depict a network of connected individuals with interconnected unique personal networks of first order friendships.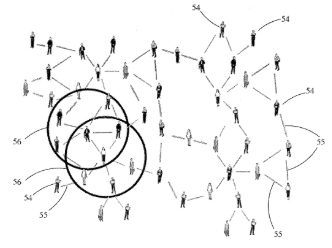 IBM eyes patent for weather based object protection using drones
US patent application 20190243365 discloses a tool for protecting outdoor objects from weather related damages, wherein the tool registers an object and its location, and determines whether a risk threshold for the object is exceeded based on weather conditions. The tool then instructs drones to relocate the object from an originating location to a protected location.

Apple pursues patent for a folded camera system for small form factor cameras
US patent application 20190243112 discloses a folded camera system for small form factor cameras with an independent lens system located between two prisms for capturing high brightness and high resolution images.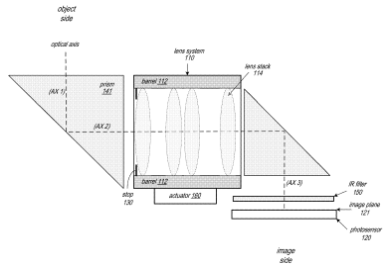 Medtronic files patent applications for systems for therapy control and cochlear implant localization
US patent application 20190240491 discloses a therapy control system in which a patient controls the delivery of therapy through volitional inputs such as physical or mental activity detected by a biosignal within the brain, without the need for an external programmer to adjust therapy delivery. Figure below illustrates the sensory cue system biosignal detection module.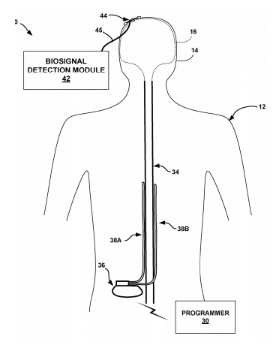 Another US patent application 20190240489 discloses a navigation system having a localizer and a tracking device, to track the position of a surgical instrument or implant, and navigate the instrument to assist in surgical procedures. Figure below illustrates the cochlear navigation system.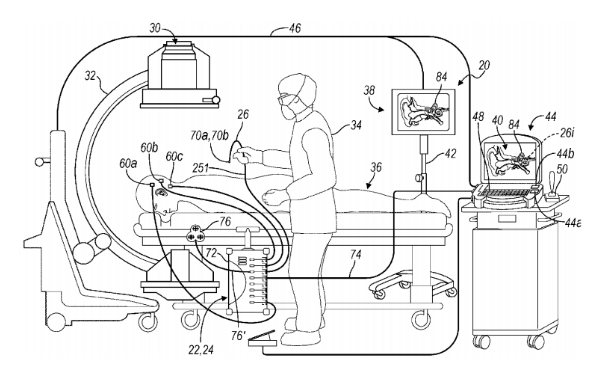 Roche seeks a patent for a protocol data generating device for an injection pen
US patent application 20190244702 relates to a device for generating protocol data for an injection pen, wherein the device comprises a motion sensing unit including gyroscopes and an accelerometer to generate gyro signals and an acceleration signal, and a signal processing unit including an analyzer to generate protocol data that reflects an adjusted dosage of a medicament. The injection pen mounted with the protocol data generating device is shown in the below figure.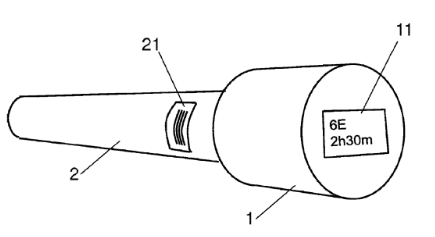 Boston Scientific eyes patent on inflatable penile prosthesis
US patent application 20190240026 presents an inflatable penile prosthesis and a pump assembly configured to facilitate the transfer of a fluid from a reservoir to the inflatable prosthesis. The illustration below depicts the prosthesis as implanted within a patient.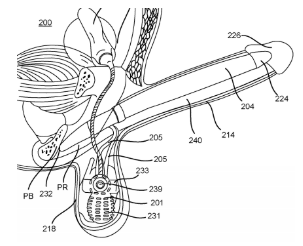 Merck aims to patent a wafer pigment
US patent application 20190239544 reveals the production and use of a pearlescent pigment that can be used to color wafers, edible paper and other baked goods.
Novartis wants to patent an illuminated cannula
US patent application 20190239979 presents an illuminated cannula with a cannula hub that is operable to emit visible light to aid an ophthalmic surgery. The illustration below depicts a surgical system that includes a cannula with illumination.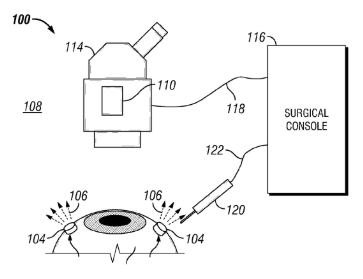 Abbott seeks patent for biomarkers to detect hepatocellular carcinoma and pancreatic cancer
US patent application 20190242899 discloses the following protein biomarkers for hepatocellular carcinoma or pancreatic cancer: laminin gamma 2 monomer, PIVKA-II, AFP, CEA, and CA19-9.