It's been a busy year for mergers and acquisitions, with a number of billion dollar deals that happened. We tracked and analyzed over 700 Mergers & Acquisitions that occurred in 2017 and extracted the 20 largest deals across 9 industries, valued above $5 B.
$274.9B in large M&A transactions took place in 2017.
42% of the transactions occurred in the Medical/Pharma Sector totaling $86.6 B across 8 events.
21% of the transactions occurred in the Energy Sector totaling $28.3 B across 4 events.
The largest acquisition in the most active sector: Medical equipment/Pharma was J&J | Actelion at $30B.
The largest acquisition in the second most active sector: Energy Sector was Sempra Energy |Energy Future Holdings at $9.45 B.
One notable standout was CVS Health| Atena in the Health Plan Sector at $77 B.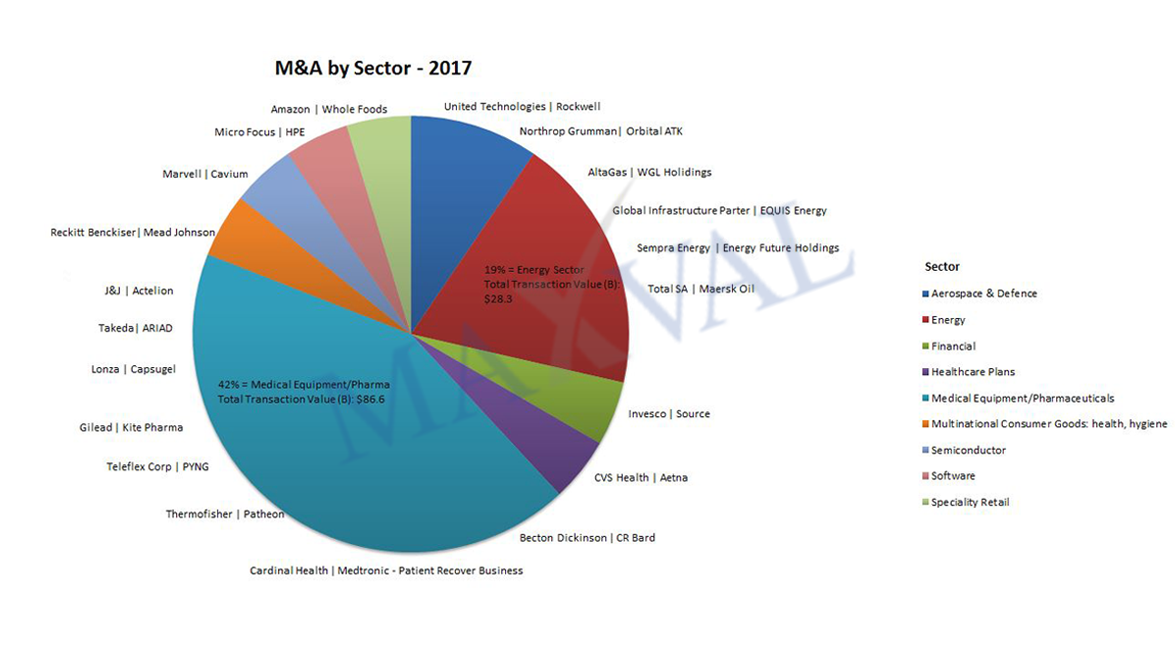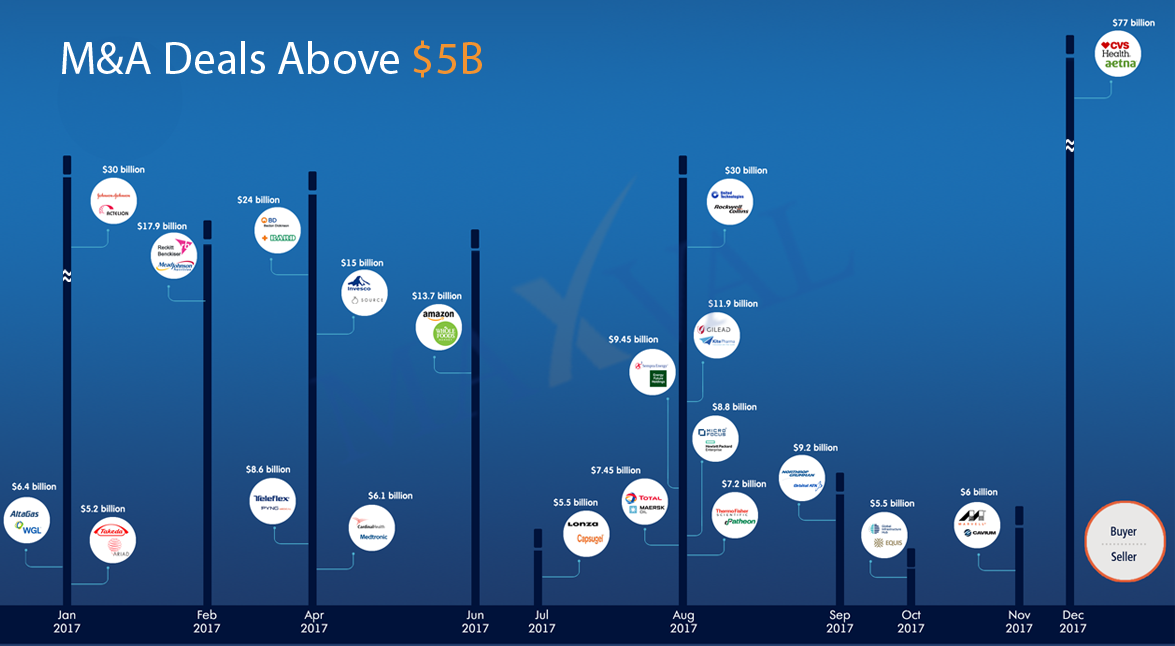 Predictive Analysis
One useful predictive analysis technique, related to pending M&A events, is to look for large divergences between Return on Research Capital (RORC) and Goodwill-to-Asset-Ratio.
A downturn in RORC with an uptick in Goodwill-to-Asset-Ratio may suggest that a company is positioning itself for acquisitions.
For example, analyzing the Broadcom portfolio clearly reveals a trend shift in Goodwill-to-Asset-Ratio from 2012 on, when compared with the organic IP and R&D investment.
We see a large divergence between patent filings and Goodwill-to-Asset-Ratio. See the image below generated from MaxVal's Patent LiveScapeTM.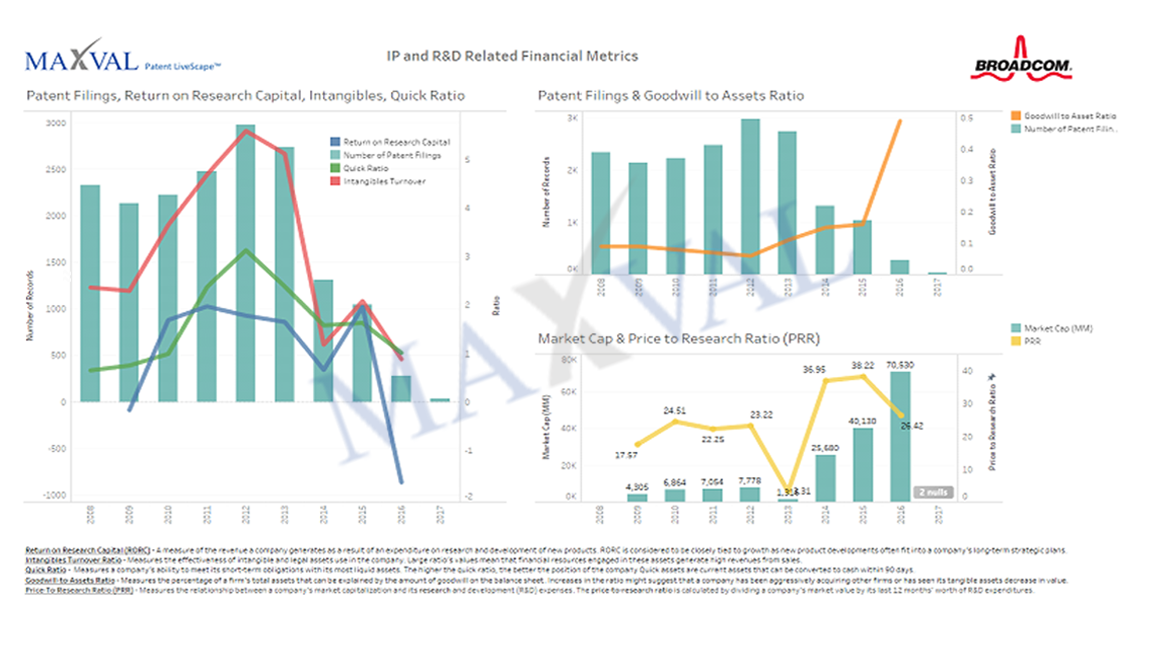 Goodwill-to-Asset-Ratio measures the percentage of a firm's total assets attributable to goodwill on the balance sheet.
RORC is a metric used to assess the revenue a company brings in as a result of expenditures made on research and development activities.
While accessing historical M&A data could be useful, understanding the behavior pending M&A activity, by analyzing disparate sources of information is critical.
MaxVal can help you develop metrics customized to the way you think about the market. Contact us for a custom Entity Analysis Report.