5G, or 5th generation wireless, is emerging as the ultimate battleground in the race for technology supremacy between the US and China.
Huawei Technologies, the world's largest telecommunication equipment supplier, remains at the forefront of the trade tensions between the United States and China. The tensions can be attributed to two main reasons: 1. National security experts have expressed concerns over the use of Huawei's equipment due to its close ties with the Chinese government; and 2. China's growing technological capabilities is a cause of concern for the US who protest that China's advances are due to its unfair trade practices, such as intellectual property theft, forced technology transfers, cyberespionage and discriminatory treatment of foreign investment. Huawei recently announced it has secured 50 global contracts for its 5G network, 28 of which come from European firms. ZTE, another Chinese company subject to US trade sanctions, has publicly announced 25 commercial deals. The on-going trade tensions appear to have tipped the balance back in favor of the European giants, Nokia and Ericsson. Nokia and Ericsson, have publicly disclosed 43 and 22 commercial contracts, respectively, for their wireless networks.
| | | | |
| --- | --- | --- | --- |
| Company | Headquarters (HQ) | Revenue (2018, in billion USD) | % contribution from other regions outside HQ |
| Huawei | China | 107.13 | 48 |
| ZTE | China | 12.1 | 36 |
| Samsung | South Korea | 221.6 | 86 |
| Qualcomm | USA | 22.7 | 97 |
| Intel | USA | 70.8 | 80 |
| Apple | USA | 265.59 | 56 |
| Cisco | USA | 49.3 | 41 |
Table 1: Global revenues and dependency on other regions
Source: Annual Reports and Statista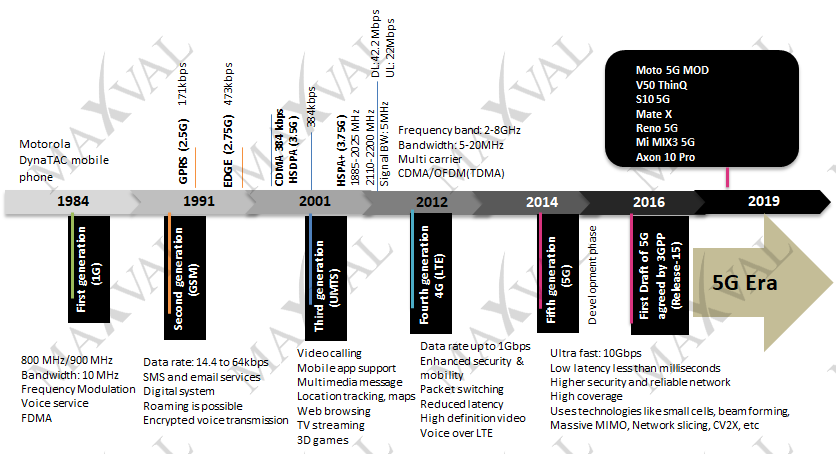 FIG. 1: 5G Timeline
5G stands out from its predecessor technologies in that it will be able to achieve transfers of large volumes of data at much greater speeds, it will make any communication lags obsolete, and it will allow for massive number of machines in an area to be interconnected with one another. The previous generation, 4G, had achieved cloud optimization, which gave rise to several over-the-top (OTT) applications and services such as Netflix, YouTube and Uber. The 5G era is expected to further enable such OTT players and lead to 5G smart networks that would have interoperability with other systems. As a result, the 5G ecosystem will involve players across various sectors that go well beyond traditional wireless networks. Early deployment in 5G is expected to focus on only one of the three primary use cases, as defined by 3GPP – namely Enhanced Mobile Broadband (eMBB). A greater data-bandwidth complemented by moderate latency improvements on both 5G NR and 4G LTE networks is expected from eMBB. Massive machine type communications (mMTC) providing scalable and efficient connectivity for a massive number of devices and ultra-reliable and low latency communication (URLLC) accommodating stringent latency and reliability requirements will be the focus of the upcoming releases.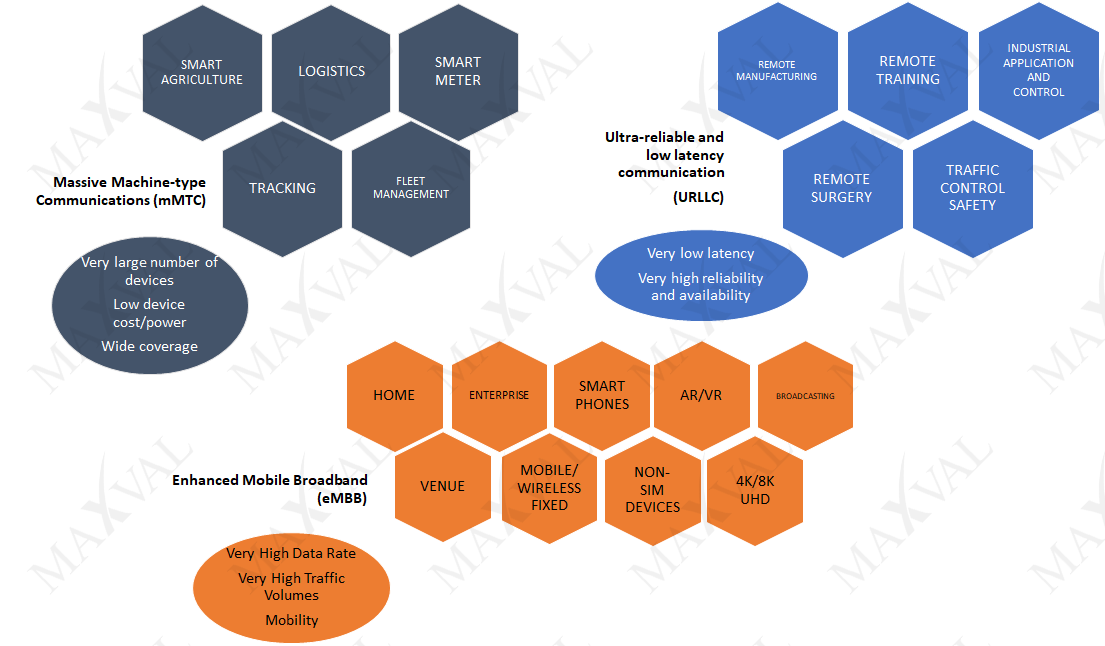 FIG. 2: 5G Use Cases
In terms of global patent filings, the Top 5 patent filers: Samsung, Intel, Huawei, Qualcomm and Ericsson accounted for ~ 35% of the global patent filings. China-based first filings peaked in 2017 with Chinese entities accounting for 8 of the top 20 patent filers (FIG. 3). US-based companies in the Top 20 include Intel, Qualcomm, AT&T, Apple and InterDigital. Other companies in the Top 20 were from Japan, South Korea and Europe. Surprisingly, India featured amongst the top jurisdictions for first filings (FIG. 4). This can be explained by the contribution of global R&D centres in India for companies, such as Samsung and Nokia. Apple has emerged as a strong candidate for 5G leadership, since its recent acquisition of Intel's smartphone modem business. Outside of the Top 20 patent filers, Cisco has recently committed to a 5 billion dollar investment and acquired optical component maker, Acacia Communications, in a 2.84 billion dollar deal in the hopes of competing with the likes of Huawei for future deals.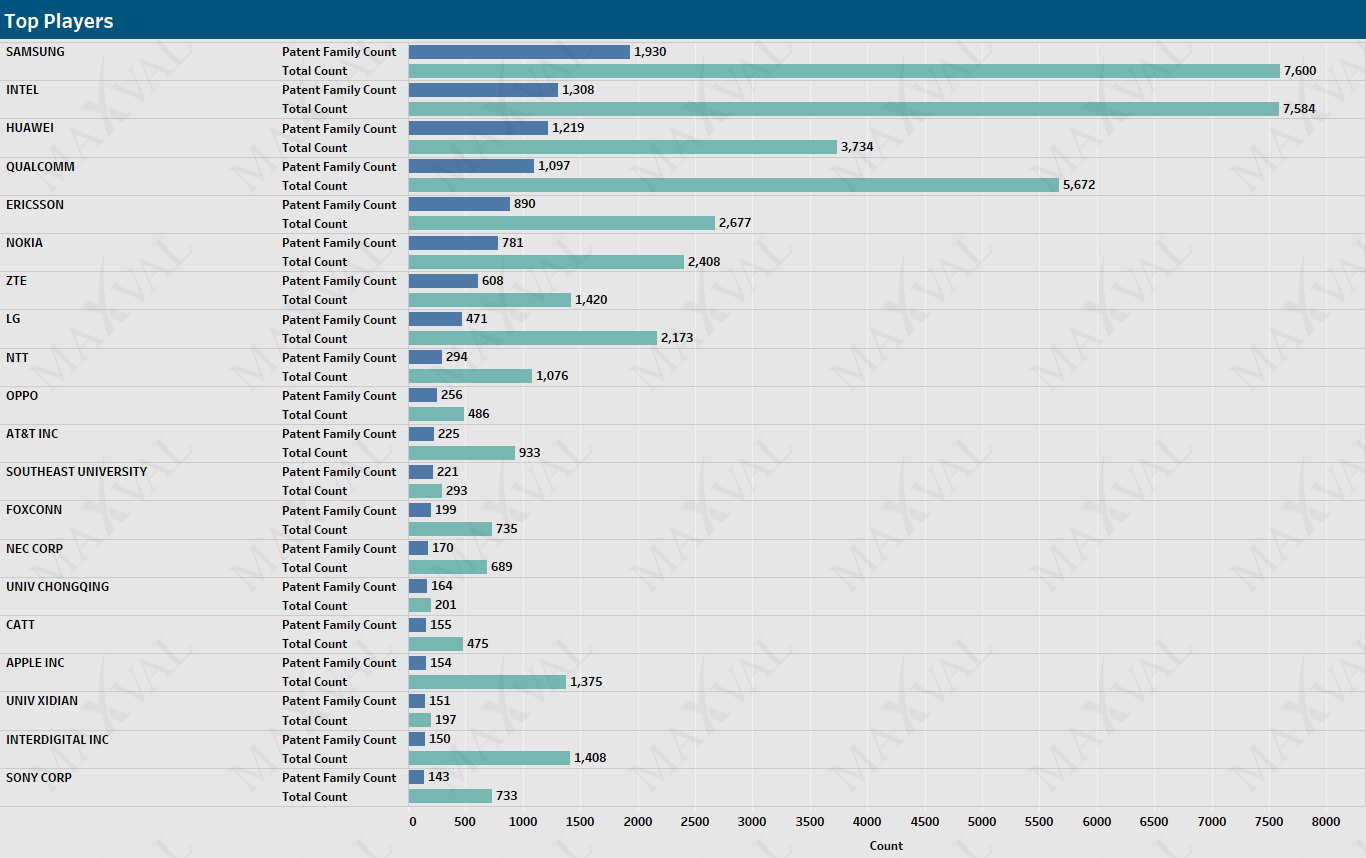 FIG.3: Top Players (top) and FIG. 4: First Filing Jurisdictions (bottom)
The key patent filers have varying focus levels for the core 5G technology areas (FIG. 5).
Huawei is dominant in service-guaranteed network slicing, which will help them take a lead on achieving the "Internet of Everything" vision of ubiquitously connected, highly reliable, ultra-low latency services for massive number of devices.
Nokia and Ericsson are dominant in multi-connectivity allowing massive capacity and connectivity thereby allowing operators to increase capacity by combining licensed and unlicensed spectrum and deliver higher data rates. There are multiple connectivity options that define how any single UE is connected to the network at a given time. In most cases, networks will support a set of such options, simultaneously. One base station may have different UEs connected via different connectivity options, as well as moving a UE connection between the options depending on factors, such as radio conditions.
Qualcomm leads in the area of low latency, massive MIMO and high reliability. Low latency will result in many fold decreases in end-to-end latency, thereby improving current user experiences and opening the door to brand new ones. These can lead to edge cloud computing and on-device AI that can work together with the advanced 5G network to deliver even more low latency benefits. Massive MIMO is a key enabler of 5G's extremely fast data rates and leads to increased network capacity, improved coverage and better overall user experiences. With the massive number of antenna elements in a massive MIMO system, beamforming becomes "3D Beamforming". 3D Beamforming creates horizontal and vertical beams aimed toward users, thereby increasing data rates (and capacity) for all users. High reliability helps in mission-critical control services, remote surgery, emergency services with ultra-reliable, ultra-low latency communication links
Intel is dominant in V2X especially in the context of dedicated short-range communications (DSRC) and the Cellular Vehicle-to-Everything (C-V2X) standard. 5G, combined with network function virtualization (NFV) and software-defined networking (SDN), creates a far more flexible network that will affordably support many connected and autonomous vehicle capabilities that have previously been impractical. Use cases range from real-time high-definition maps and road hazard and closure updates to fleet tracking and infotainment.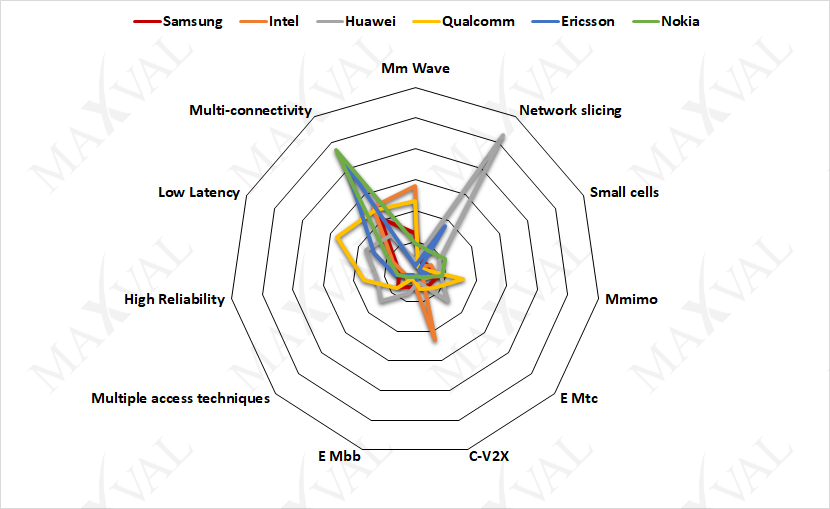 FIG. 5: Comparison of core 5G technology areas
Patent declarations to the European Telecommunications Standards Institute (ETSI) is a good indicator of the commitment of the major entities towards standards and the future of the 5G landscape. Amongst the top 5 patent filers, Huawei declared the most 5G patents followed by Qualcomm, Samsung, Ericsson and Intel (FIG. 6, left). The recent dominance of Huawei is clear when considering 5G-exclusive declarations. Huawei had 80% of its declarations (2,341 of 2,924) that were exclusive to 5G when compared to Qualcomm's 70% (1,490 of 2,130). Although, Samsung had 1,689 declared patents, there was a significant overlap with its 4G declared patents (~60%) which puts its 5G-exclusive declarations closer to Intel and Ericsson's 5G patents. The declared patents were aimed at all of the top and emerging markets, as was evident by the global market spread (FIG. 6, right).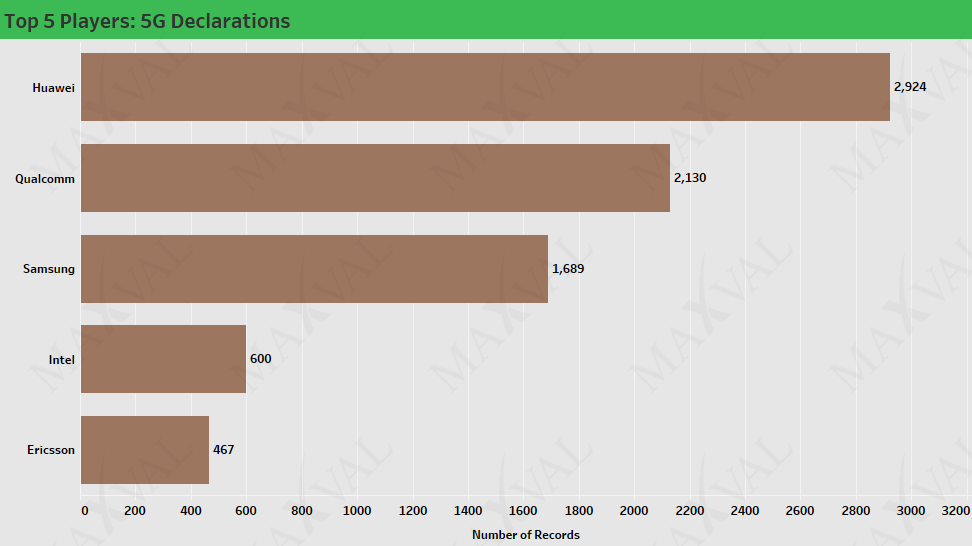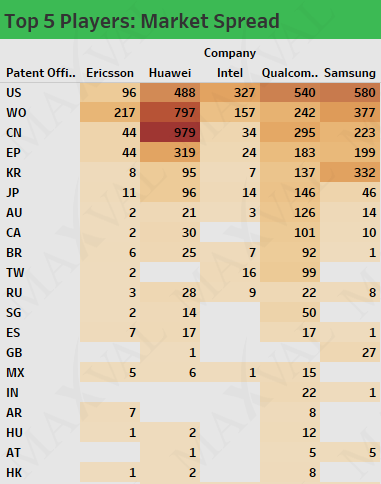 FIG. 6: 5G Patent Declarations (top) and market spread (bottom)
5G products that have been released in the market include Samsung's S10 5G, ZTE's Axon 10 Pro, Motorola's Moto 5G MOD, Oppo's reno 5G, and OnePlus's smart phone OnePlus 7 Pro that uses the Qualcomm's SD855. Vivo iQOO Pro 5G is an upcoming smartphone, shipping with Qualcomm's SD855+ chipset. Huawei Mate 20X uses the processor known as Balong 5000.
A market study predicts 5G is expected to bring in 36% growth in revenues by 2026 predominantly through industry digitization in application areas. Several key players are already taking steps to participate in 5G ecosystems through partnerships to accelerate development in areas such as automated cars, Internet of Things (IoT), digital twins and robotics. It would be important to consider non-traditional entities, emerging players, academia, government agencies, startups and other sectors in addition to the telecommunication giants in any comprehensive 5G landscape study.