Patents have gained importance as intangible assets in an increasingly competitive technology landscape. Consequently, patent filings have shown a more remarkable increase in numbers in the past decade than ever before. In many cases the worthiness and market position of a business is valued by the IP portfolio it holds. However, patents are expensive to maintain and a company's IP assets need to be actively managed.
This infographic features the top patent awardees of 2016 in different segments based on USPTO data. This segmentation can serve as a reference point for performing deeper analysis to support patent prosecution strategies, product marketing strategies, as well as global acquisition and licensing strategies.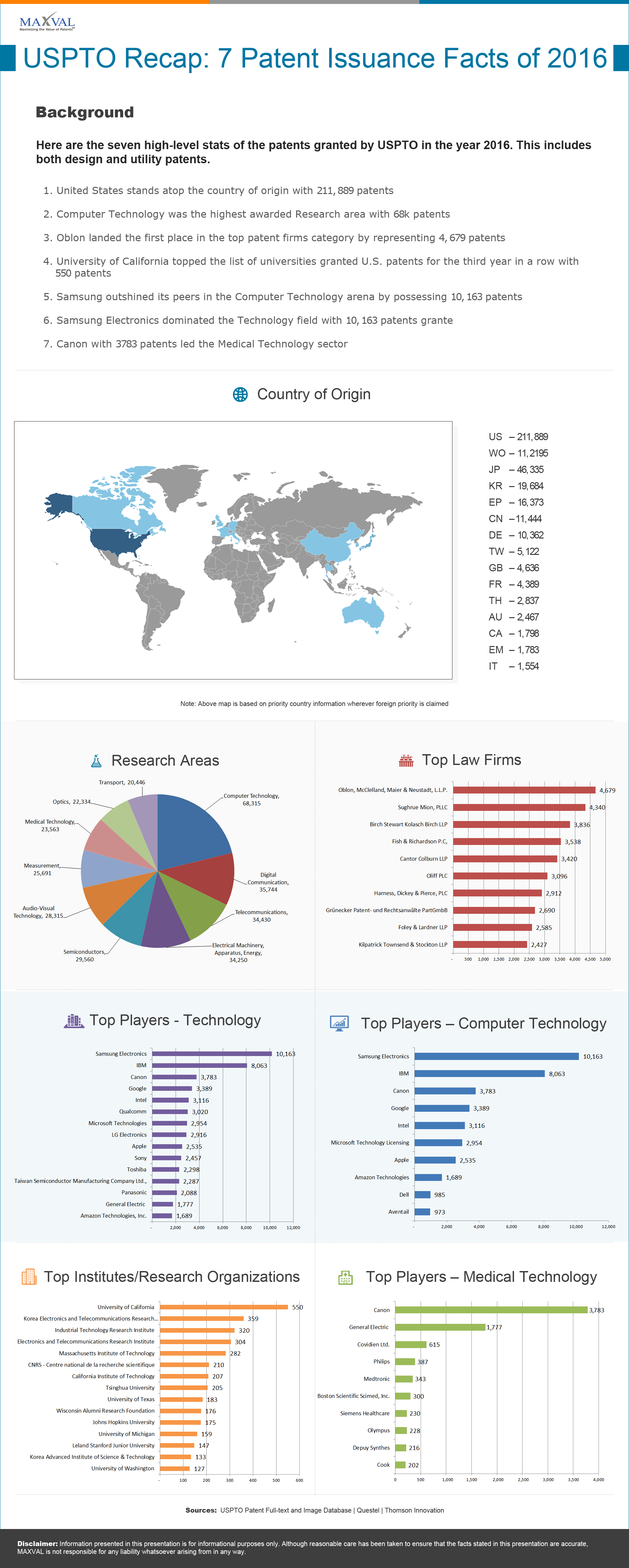 MaxVal provides custom range of landscape research and analysis services customized to fit your specific use case. We work with your in-house staff or through external legal counsel. Reach us at [email protected] for your landscape and competitive analysis requirements.