Apple continues developing selectively strengthened displays for the iPad and iPhone.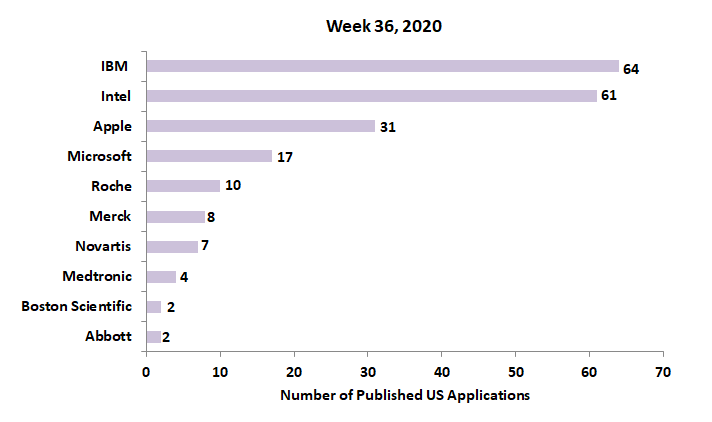 In this week's featured patent applications, we cover the latest from Apple, IBM, Intel, Microsoft, Merck, Boston Scientific, Novartis, Roche, Abbott, and Medtronic.
Apple Aims to Patent Devices with Selectively Strengthened Glass and Methods for Unlocking Devices Based on Proximity
U.S. patent application, 20200277224, discloses techniques for selectively chemically strengthening one surface region of a display glass differently than another surface region. The purpose is to provide extra protection for those areas that are at greater risk from damage. The illustration below depicts a couple of aperture edge regions with variable strengths.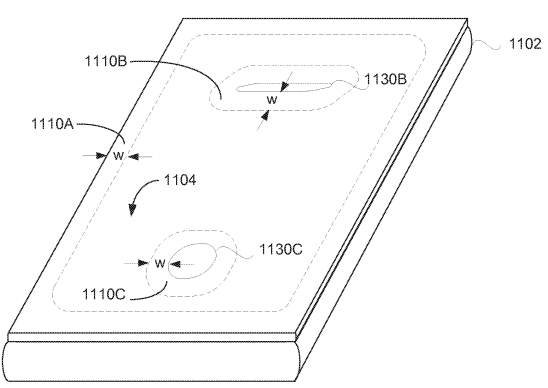 Another application, US20200279036, discloses a method that unlocks a first device, without any manual authentication, when an authorized second device is detected in proximity to the first device. A block diagram illustrating electronic devices in proximity to one another is shown below.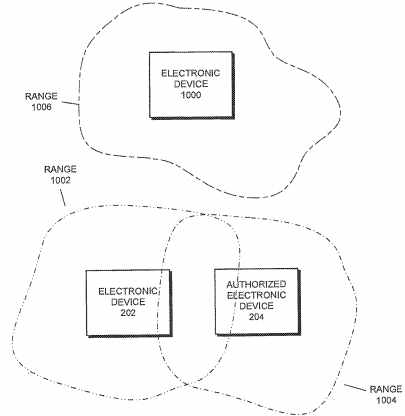 IBM Files a Patent Application Relating to Adaptive Vehicle-Proximity Guidance
U.S. patent application, US20200277008, discloses a method for monitoring transit-condition data of a roadway traversed by a user-vehicle and generating a visual representation corresponding to a proximity zone based on the monitored roadway-characteristic data, where the proximity zone indicates a blind spot, a projected vehicle trajectory, and/or a potential collision. The figures below illustrate a top view of a curved roadway where the visual representations are projected from the vehicle.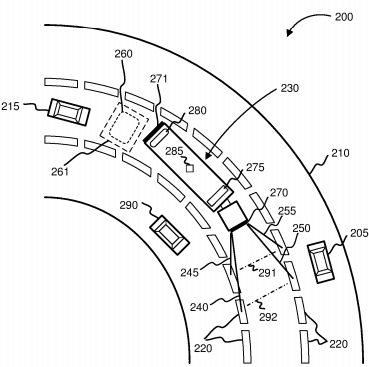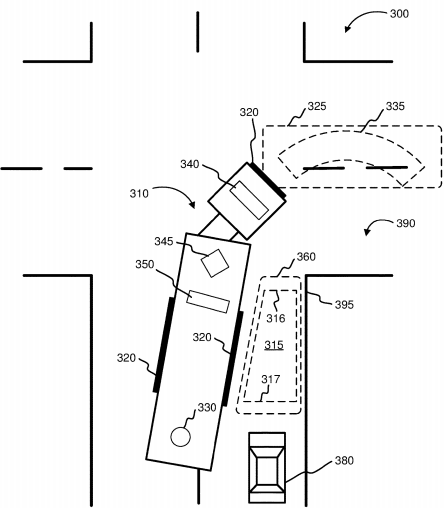 Intel Wants to Patent a Comfort Ride Vehicle Control System
U.S. patent application US20200278682 discloses a control system for managing a vehicle. The system includes a communication module for interfacing with a mobile device, the vehicle, and sensors coupled to the vehicle. The system also includes a configuration module for performing a mitigation operation when obstacles in a travel route exist.
Microsoft Seeks a Patent for Active Display Alignment for a Multi-Display Device
U.S. patent application, US20200278544, describes a display alignment sensing assembly that receives signals from display assemblies through a waveguide. The signals are merged into a combined signal, which is used to detect and correct a positioning disparity in the display assemblies. The figure below illustrates a perspective view of an exemplary display alignment tracking and adjustment system.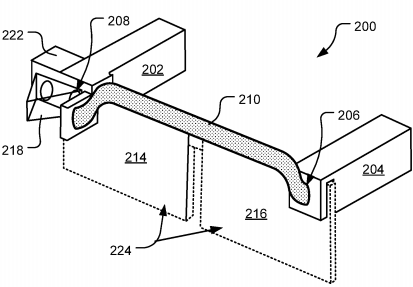 Merck Aims to Patent Materials Suitable for Organic Electroluminescent Devices
U.S. patent application, 20200277284, discloses novel compounds, which are suitable for use in electronic devices, such as OLEDs, blue-fluorescent emitters or matrix materials. These compounds are suitable for vacuum or solution processing. A formula structure of the novel compound is depicted below: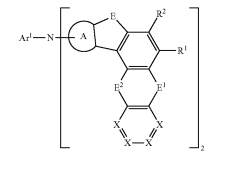 Boston Scientific Eyes a Patent for Deep Learning Based Medical Device Selection
U.S. patent application, US20200279643, describes a method for using deep learning techniques to determine the size of a medical device to implant in a patient. The method uses a model for classifying the implantation site and the medical device size. The figure below illustrates the classification system.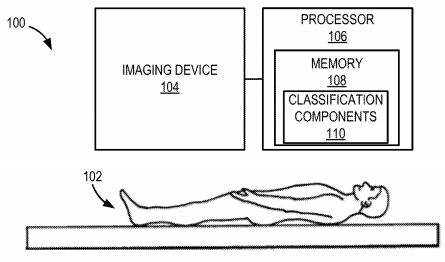 Novartis Seeks a Patent for the Treatment of Ankylosing Spondylitis using IL-17 Antagonists
U.S. patent application, US20200276305, discloses a method for the treatment of inflammatory arthritis like ankylosing spondylitis through the subcutaneous administration of an IL-17 antibody or antigen-antibody fragment, wherein the IL-17 antibody is secukinumab.
Roche Pursues a Patent for a Hand-Held Device for Testing Blood Glucose Levels
U.S. patent application, US20200275868, describes a hand-held meter arrangement for testing blood glucose levels. The meter includes a disposable test pad responsive to the glucose in a body fluid and a supporting member to support the test pad at an application site. The figure below depicts a perspective view of the hand-held glucose meter.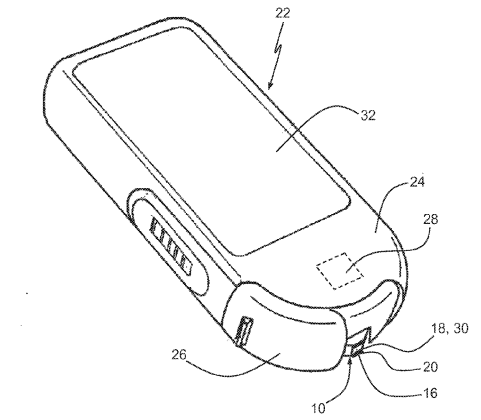 Abbott Wants a Patent for Data Processing and Control of a Glucose Monitoring System
U.S. patent application, US20200275869, presents a glucose data monitoring and management system. The system receives a current glucose level from an in-vivo analyte sensor, retrieves stored signals associated with the glucose level, determines whether the retrieved stored signals and the current signal are corrupt, and temporarily disables an alarm output. The figure below shows an analyte sensor in accordance with the system described above.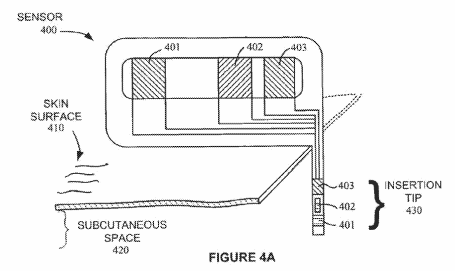 Medtronic Seeks a Patent for an Implantable Medical Device with a Special Mode
U.S. patent application, US20200276445, discloses an implantable medical device (IMD) that implements a special mode of stimulation that allows the IMD to safely operate during an MRI scan. If the device resets, erases, or corrupts the programming during operation, the IMD recovers by loading the special mode programming from the non-volatile memory and continues the operation. The figure below represents the IMD that implements the special mode to recover from the device reset.