IBM continues developing accident-avoidance technologies for autonomous vehicles.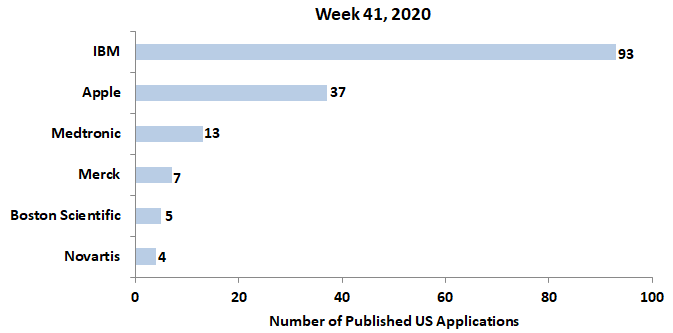 In this week's featured patent applications, we cover the latest from Apple, IBM, Boston Scientific, Novartis, Medtronic, and Merck.
IBM Files a Patent Application Related to a Virtual Vehicle Protective Fence
U.S. patent application, US20200317116, describes a virtual safety system for protecting passengers while entering or exiting a vehicle by determining a personal protective zone in the surroundings. The system communicates the protective zone information to other vehicles and projects a visual representation of the protective zone onto a road surface. The figures below depict an overhead view and an oblique view of the virtual safety system.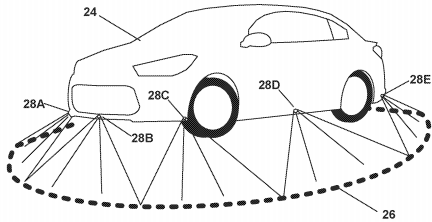 Apple Seeks a Patent for Configuring Wearable Devices Based on Images
U.S. patent application, US20200319603, discloses a technique for easy and efficient pairing between a wearable device and an electronic device by obtaining an image of the wearable device. The image may include a code associated with the wearable device that is used for enhanced configuration while pairing. The figure below depicts a simple block diagram of the technique.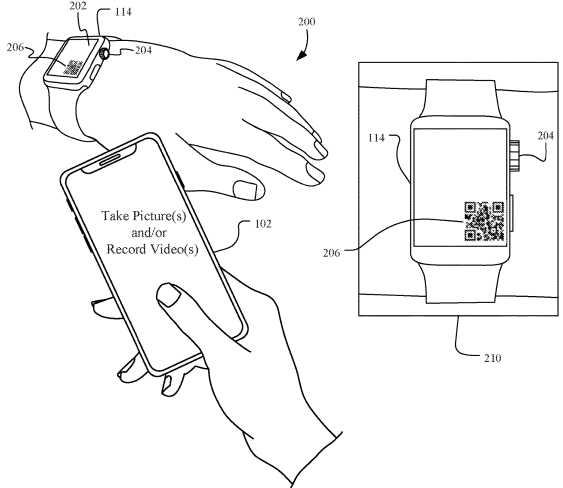 Boston Scientific Seeks a Patent for a Fluid Management System
U.S. patent application, US20200315640, relates to a fluid management system for use in distending a uterine cavity to allow resection and extraction of abnormal uterine tissues such as fibroids and polyps. The figure below illustrates the system in a position to resect and extract a fibroid tissue.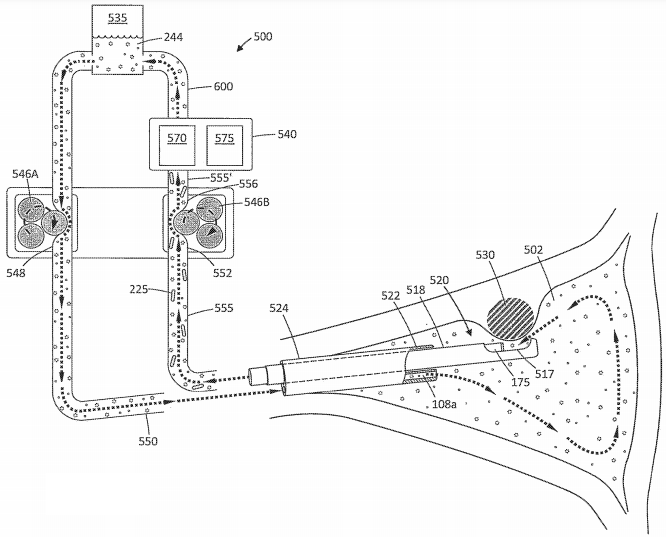 Novartis Eyes a Patent for Preparation of a Pharmaceutical Product
U.S. patent application, US20200315973, discusses a method for the preparation of an active pharmaceutical ingredient (API) that involves filling an API into a tablet-shaped pharmaceutical carrier using a vacuum-assisted metering and filling device.
Medtronic Seeks a Patent for Transcatheter Valve with Torsion Spring Fixation
U.S. patent application, US20200315794, discloses a prosthetic heart valve with an expandable stent and a spring attached to one end of the stent. The stent and the spring expand radially to a desired diametric configuration to anchor the valve in a body lumen. The figures below illustrate the prosthetic valve.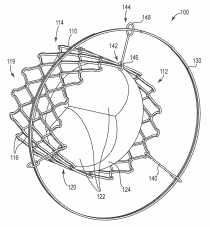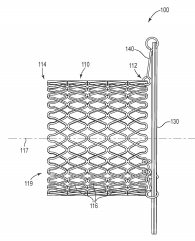 Merck Files a Patent for Treatment of Multiple Sclerosis Using Pyrimidine and Pyridine Compounds
U.S. patent application, US20200316068, discloses the use of Pyrimidine and Pyridine compounds with Bruton's tyrosine kinase inhibitory activity for the treatment and prophylaxis of multiple sclerosis. The compound is represented as follows: