Alibaba enhances payment system for cab-hailing services.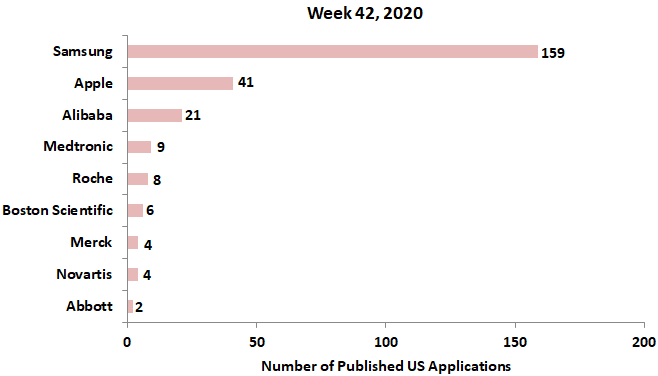 In this week's featured patent applications, we cover the latest from Alibaba, Samsung, Apple, IBM, Boston Scientific, Abbott, Medtronic, Merck, Roche, and Novartis.
Alibaba Seeks a Patent for a Method for In-Vehicle Payment
U.S. patent application, US20200327742, describes a method for obtaining a face image and geographic location of an in-vehicle user. An image set of a plurality of faces associated with the geographic location is received from an image database. The face image is compared with face images of the image set to recognize the in-vehicle user's identity and to determine to whom the fare should be charged. A fare is deducted based on the ride route. The figure below illustrates an application scenario of in-vehicle payment.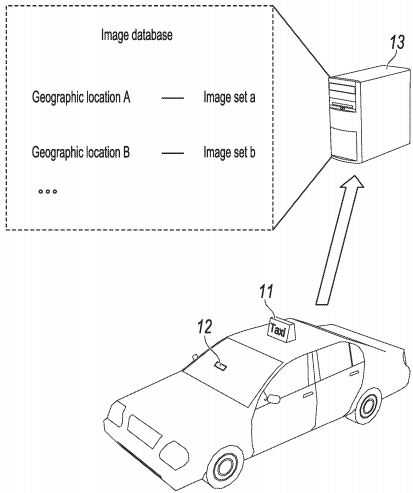 Samsung Eyes a Patent for a Foldable Device with Multiple Cameras
U.S. patent application, US20200329178, discloses a foldable device that includes two housing units and a flexible display. Both the housing units include camera modules, which face the same direction when the housings are folded. The illustration below depicts viewing angles of the first, second and third camera modules.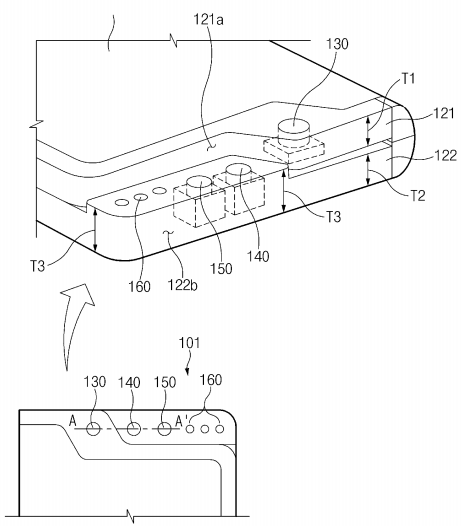 Apple Seeks a Patent for Keyboard Operation with Head-Mounted Device
U.S. patent application, US20200326847, discloses methods for enhancing features of a keyboard using a head-mounted device (HMD). For example, the HMD displays text generated by a user, and also suggests text and keystrokes. It also displays the keyboard in a position and orientation to conform to the arrangement of the user's hands within a field of view of the HMD. The figures below depict a view of the HMD with a surface used as a keyboard and a view of the keyboard displayed in the HMD.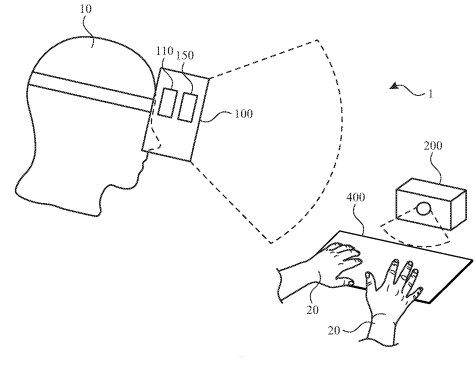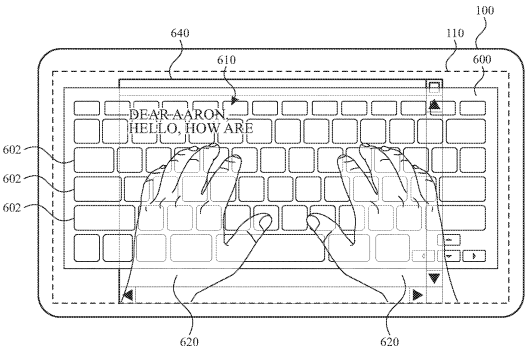 Boston Scientific Files a Patent Application for an Endoscopic Hand Assist Device
U.S. patent application, US20200323418, relates to a hand assist device with add-on grips for use with a handle of an endoscope. The device includes a body having a recess to receive the handle, and palm and finger supporting portions. The figure below is a perspective view of a user's hand holding the endoscope handle.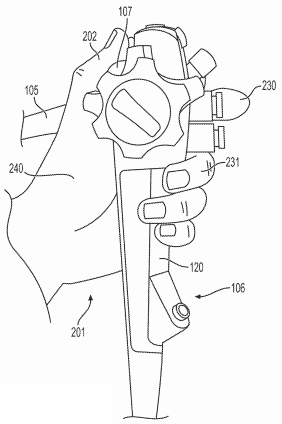 Abbott Seeks a Patent for Fabric Material for Medical Devices
U.S. patent application, US20200323630, discloses polymer-containing fabric materials for the construction of leaflets, cuffs of prosthetic heart valves, and similar medical device components. The below figure illustrates a stent having a cuff formed from the polymer fabric as mentioned above.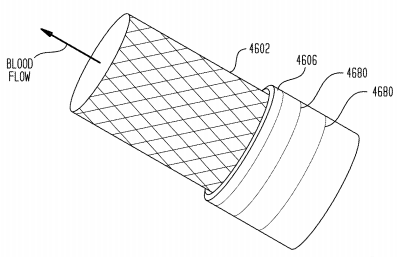 Medtronic Files a Patent for a Method for Distributing Therapeutic Agents to the Brain
U.S. patent application, US220200323897, discloses a method for delivering therapeutic agents to cerebrospinal fluid (CSF) of the brain at a low flow rate (less than 1-0.5 ml/hour) for longer periods to achieve widespread distribution. The figure below illustrates an implanted infusion device delivering the therapeutic agents to the brain.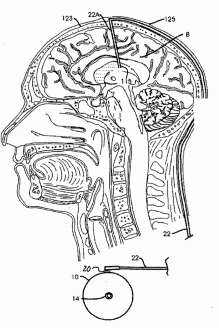 Merck Aims to Patent Adjuvanted Vaccines Prepared from Aluminum Compounds
U.S. patent application, US20200325020, describes a vaccine formulation comprising a dried aluminum adjuvant, which is a product of a reaction between an aluminum compound and a phosphate compound prepared under basic conditions in final containers or delivery devices.
Roche Seeks a Patent for 4-1BB (CD137) Agonists
U.S. patent application, US20200325225, discusses a method for the treatment of cancer through parenteral administration of anti-CD3 bispecific antibodies in combination with the 4-1BB (CD137) agonists.
Novartis Eyes a Patent for PolyA Tail Length Analysis of RNA
U.S. patent application, US20200325532, discloses a method for analyzing compositions of mRNA having a polyA tail using mass spectrometry like liquid chromatography coupled to electrospray mass spectrometry (LC-MS) or matrix-assisted laser desorption/ionization mass spectrometry (MALDI-MS).