Apple improves accessories for AR/VR headsets and iPhones.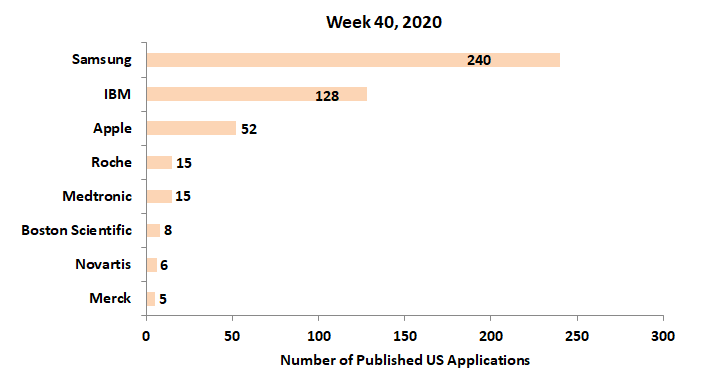 In this week's featured patent applications, we cover the latest from Apple, Samsung, IBM, Merck, Boston Scientific, Medtronic, Roche, and Novartis.
Apple Wants a Patent for an Accessory Device with Communication Features
U.S. patent application, US20200313712, discloses an accessory device, such as a case or cover, capable of sensing and wirelessly communicating with an electronic device. The accessory device can respond to authentication requests and send information to be presented on the electronic device display. The figures below depict accessory devices of a mobile device and a head mounted device.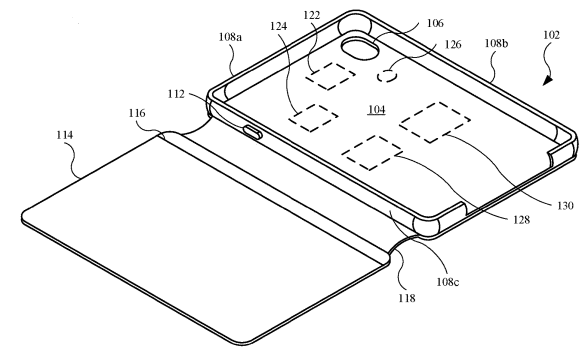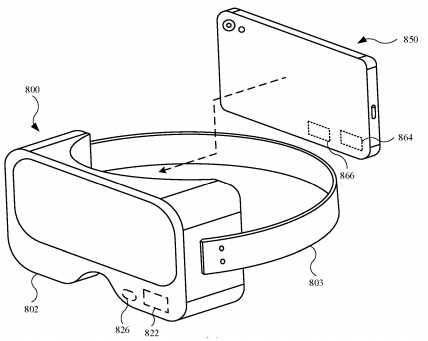 Samsung Seeks a Patent for an Apparatus for Editing Images Using a Depth Map and Method Thereof
U.S. patent application, US20200314328, discloses a device that displays an image and a user interface (UI) representing depth information of the image for editing. For instance, an object can be inserted in the image based on the depth information, which is indicated in the UI. The illustration below depicts a sequence of editing an image using a UI showing depth information of the image.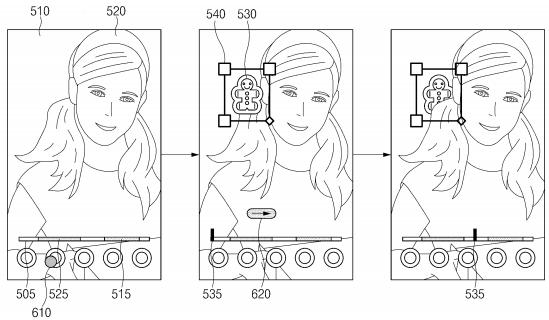 IBM Files a Patent Application for Smart Collaboration Across Multiple Locations
U.S. patent application, US20200310737, discloses a system for smart collaboration that receives images from different devices and combines them into a single image, and sends the combined image back to the devices to exchange ideas from different locations. The figure below illustrates an example of combined image projection from multiple projectors.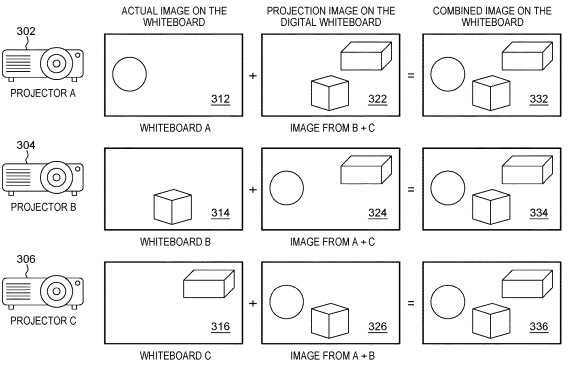 Boston Scientific Files a Patent Application for an Endoluminal Device with a Retractor System
U.S. patent application, US20200305704, discloses a minimally invasive system with an endoscopic surgical suite for treating gastrointestinal disorders that includes a reversibly-expandable retractor to provide a stable, operative environment within a subject. The figure below illustrates the endoscopic system in the gastrointestinal tract of the subject.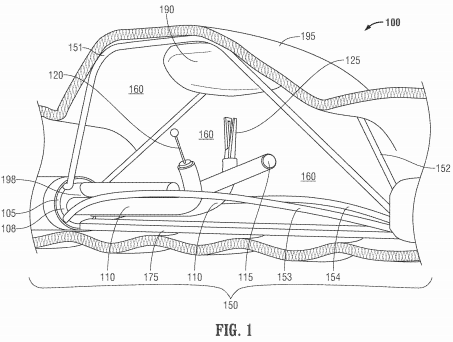 Novartis Eyes a Patent for TIM-3 Antibody Molecules
U.S. patent application, US20200308277, discusses a method for treatment of cancerous or infectious disorders through parenteral administration of anti-TIM-3 (T-cell immunoglobulin domain and mucin domain) antibody molecules in combination with a therapeutic agent.
Roche Pursues a Patent for a Microfluidic Device
U.S. patent application, US20200306753, discloses a microfluidic device for carrying out digital PCR, dPCR, or biochemical assays of a reaction mixture, that consists of inter-connected inlet and outlet openings along with a flow channel. The figure below depicts the microfluidic device.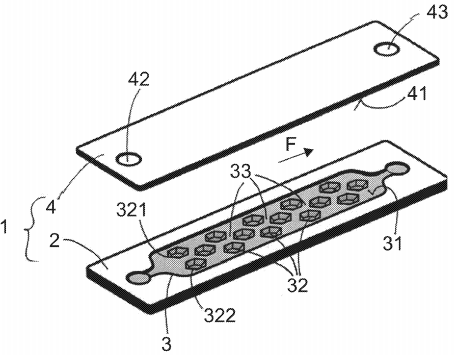 Merck Aims to Patent Isomerically Pure 18F-Labelled Tetrahydrofolates
U.S. patent application, US20200306390, discloses the use of isomerically pure 18F-labelled tetrahydrofolate radiopharmaceuticals in the diagnostic imaging of folate-receptor expressing cells and monitoring of cancer, inflammatory, and autoimmune diseases. Below is the formula for the compound:

Medtronic Eyes a Patent for Adaptive Cardiac Therapy Systems
U.S. patent application, US20200306544, discloses a noninvasive user assistance system for adaptive cardiac therapy delivered at selected pacing settings, which switches in between left ventricular and biventricular pacing therapy in accordance with a recently measured heart rate. The figure below illustrates the optimization configuration: