Unilever develops an antimicrobial haircare composition.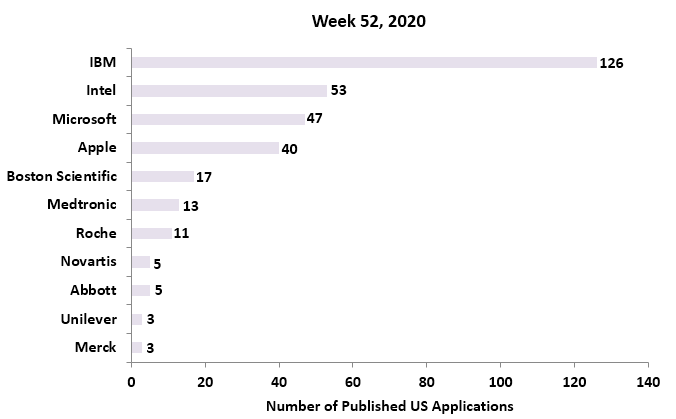 In this week's featured patent applications, we cover the latest from Unilever, Boston Scientific, Merck, Abbott, Medtronic, Novartis, Roche, Intel, Microsoft, IBM and Apple.
Unilever Pursues a Patent for an Antimicrobial Composition
U.S. patent application, US20200397673, relates to an antimicrobial composition for the cleansing of hair or body. The composition includes a combination of crystal habit modified zinc oxide with zinc pyrithione that interact to provide synergistic antimicrobial efficacy for anti-dandruff benefits.
Boston Scientific Files a Patent Application for a Surgical Fluid Management System
U.S. patent application, US20200397958, describes a surgical fluid management system that is configured to deliver fluid for distending a uterine cavity to allow for cutting and extracting uterine fibroid tissue, polyps, and other abnormal uterine tissues and for monitoring fluid retention by the patient. The figure below shows the fluid management system.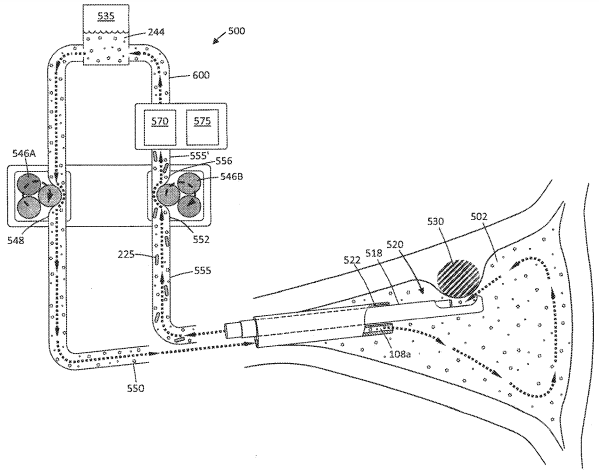 Merck Seeks a Patent for Imidazoimidazole Compounds for Electronic Devices
U.S. patent application, US20200399251, relates to an organic compound with the structural element of imidazoimidazole, which is suitable for use in electronic devices, especially organic electroluminescent devices (OLEDs). The structure below represents the organic compound.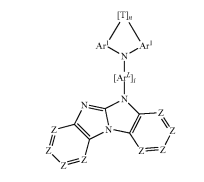 Abbott Aims to Patent an Analyte Sensor Insertion Apparatus
U.S. patent application, US20200397357, discloses an inserter device to insert a subcutaneous glucose sensor, an infusion device and a positioning device, wherein the inserter automatically retracts, leaving a part of the sensor in the user's skin. The figure below illustrates an on-body unit that communicates with a monitor.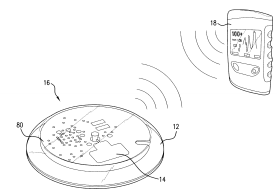 Medtronic Seeks to Patent a Fluid Sensor Card
U.S. patent application, US20200400584, discloses sensor cards comprising fluid sensor membranes or colorimetric materials and a sensor dye embedded in a substrate that changes color when triggered by fluid characteristics. The figure below illustrates a sensor apparatus for use with the sensor cards.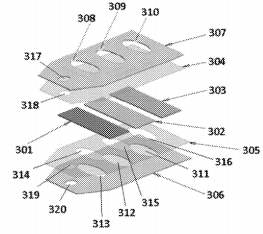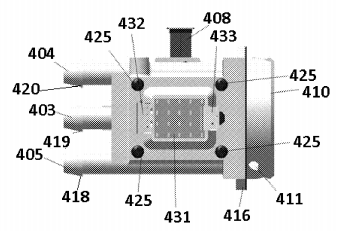 Novartis Files a Patent Application for Chimeric Antigen Receptor Therapy
U.S. patent application, US20200399383, discusses a method for treating cancer through the parenteral administration of cells expressing the chimeric antigen receptor in combination with IL-15 and IL-15R molecules.
Roche Seeks a Patent for Antisense Oligonucleotides
U.S. patent application, US20200399641, discusses a method for treating macular degeneration through the topical administration of antisense oligonucleotides that modulates the expression of HTRA1 mRNA.
Intel Pursues a Patent for Social Interaction Using User-Selectable Novel Views
U.S. patent application, US20200404247, relates to a system for social interaction using a photo-realistic view of an event facilitated by multi-view reconstruction. The system includes a client device configured to obtain images of an event from multiple cameras and create one or more environment images based on a novel view of the event. The illustration below depicts the generation of the photo-realistic view.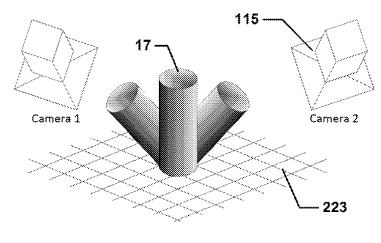 Microsoft Seeks a Patent for Techniques to Set Focus in a Camera in a Mixed-Reality Environment with Hand Gesture Interaction
U.S. patent application, US20200404159, discloses an auto-focus method for a mixed-reality head mounted display (HMD) device. The method includes triggering an auto-focus subsystem based on a location and motion of a user's hands to reduce the occurrence of auto-focus hunting during camera operations. The figure below illustrates the user's view of the mixed-reality display device.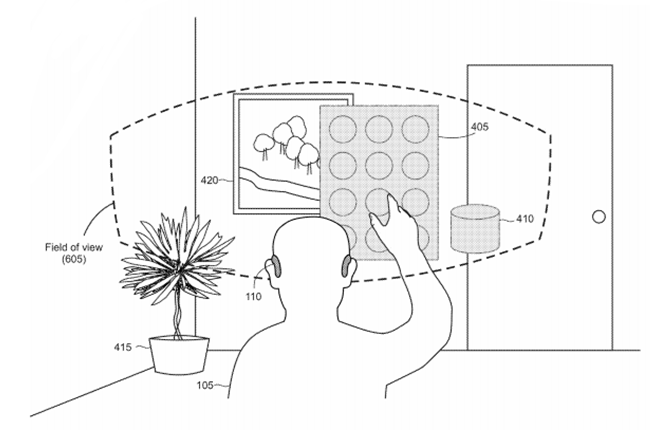 IBM Files a Patent Application Relating to a Method for Context Aware Detection of Objectionable Speech in a Video
U.S. patent application, US20200404373, discloses a method for filtering objectionable or profane speech in a video upon evaluating the contextual information from surrounding words, detected objects and scenes in the video. The figure below illustrates muting an objectionable word in the video.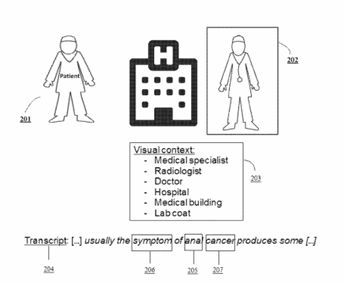 Apple Wants a Patent for a Method of Locating Wireless Devices
U.S. patent application, US20200404423, describes a method for location-tracking of wireless electronic devices. The method includes playing a sound at a specified frequency by an accessory device via a communication link, receiving the sound by the electronic device and filtering the sound associated with direction data generated from sensor data of the electronic device. The illustration below depicts a system.