In the December issue of the "Hot Topics in Tech" newsletter series, we take a glance at how mobile devices have transformed healthcare and became a crucial component in the medical field. Also, we illustrate the various types of mobile health applications (mHealth) by way of examples and examine the FDA clearance pattern for these mHealth applications along with their market forecast.
Mobile devices have transformed healthcare and have become a crucial component in the medical field. The development of medical software applications for each aspect of the health profession, including information and time management, health record maintenance and access, communication and consulting, patient management and monitoring, clinical decision making, medical education, and training, has contributed greatly to this transformation.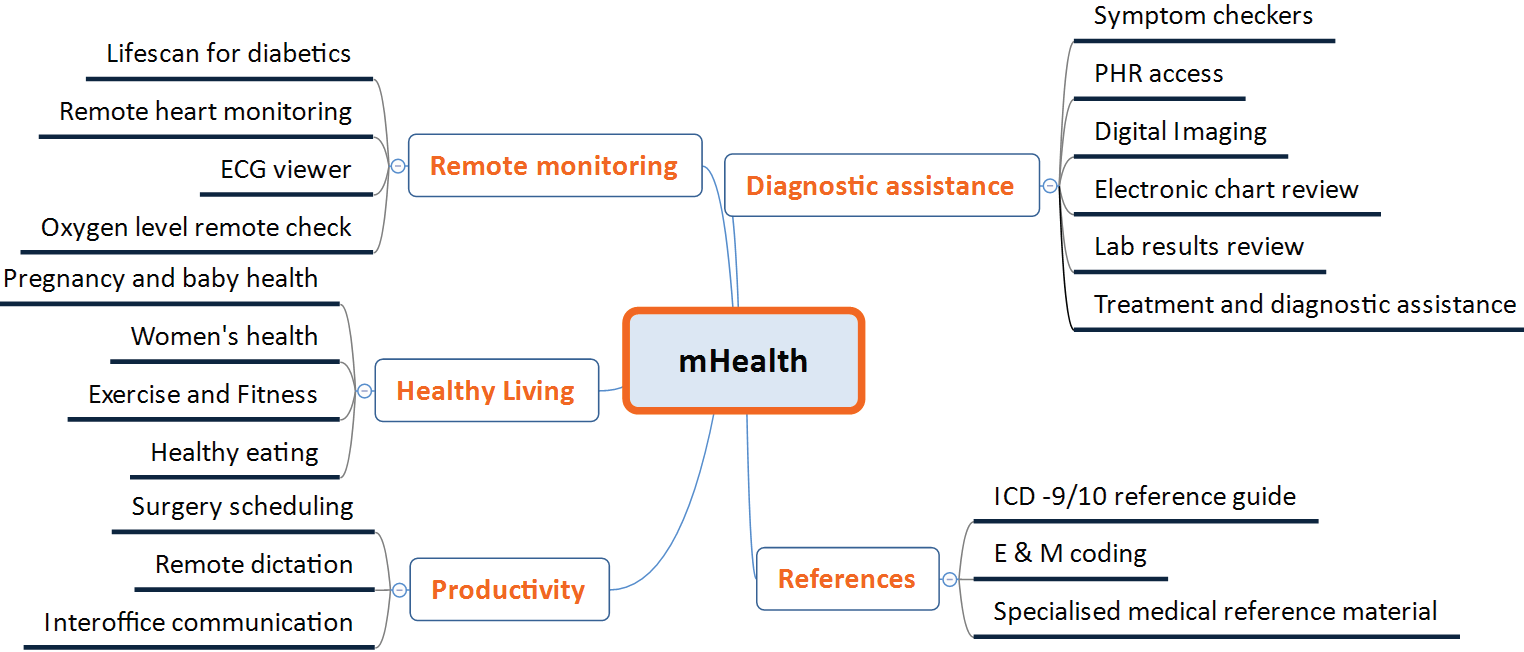 FIG. 1 illustrates types of mHealth apps (Source: Health IT)
Online sources of medical symptom checkers have been available for over a decade now. Increasingly, these online resources are made available as applications for mobile devices. Several of these applications use medical knowledge, AI enabled chatbots, patient's medical history, clinical images, laboratory data, and complex algorithms to unmask a patient's medical condition. Other mobile applications help medical professionals manage time, schedule appointments thereby enhancing productivity. Apart from these, there are remote health monitoring apps available in the market that allow professionals and patients to
monitor their health without the need to go to a hospital frequently.
mHealth apps that provide resources to professionals are gaining popularity in the industry as they come with additional features that inform doctors and nurses on relevant news and updates from other professionals in the industry. The most popular among the mHealth apps however, are the ones categorized under healthy living. These include fitness tracking apps, application that design customised exercise regimens, diet related applications, apps that monitor women's health, and pregnancy and baby health related applications.
Type of mHealth app
Examples
Symptom checkers
Symptomate, Mediktor, Babylon Healthcheck
PHR access
HealthVault, MTBC PHR, myPHR, CapzulePHR, Medical Records,
Healthspek, My Medical, Carezone, Doctor on Demand
Digital Imaging
OsiriX, Mobile MIM™, OsiriX, Pocket Pathologist
Electronic chart review
MyChart
Lab results review
OutreachMD
Treatment and diagnostic
assistance
Visual DX, PEPID
Surgery scheduling
Casetrax
Remote dictation
Olympus Dictation
Interoffice communication
PatientTouch
ICD – 9/10 reference guide
Nuance velocity
E & M coding
Hospital Coding
Specialized medical
reference material
Medscape
Lifescan for diabetics
OneTouch Reveal
Remote heart monitoring
myMerlin™
ECG viewer
AirStrip, drawMD CardiologyTM
Oxygen level remote check
NoninConnect™, Kenek Edge
Pregnancy and baby health
Babyscripts, My Baby's Beat, My Pregnancy Today
Women's health
Natural Cycles, Progyny
Exercise and Fitness
7- Minute Workout Challenge, Fitbit, Strava
Healthy eating
DietPoint, Fooducate
FIG. 2 lists examples of mHealth apps
While mobile medical applications do not require a clearance from FDA, the agency regulates critical ones which might impact the performance or functionality of traditional medical devices. Since its first clearance for a mobile medical application in 1997, the agency has approved over 280 different applications.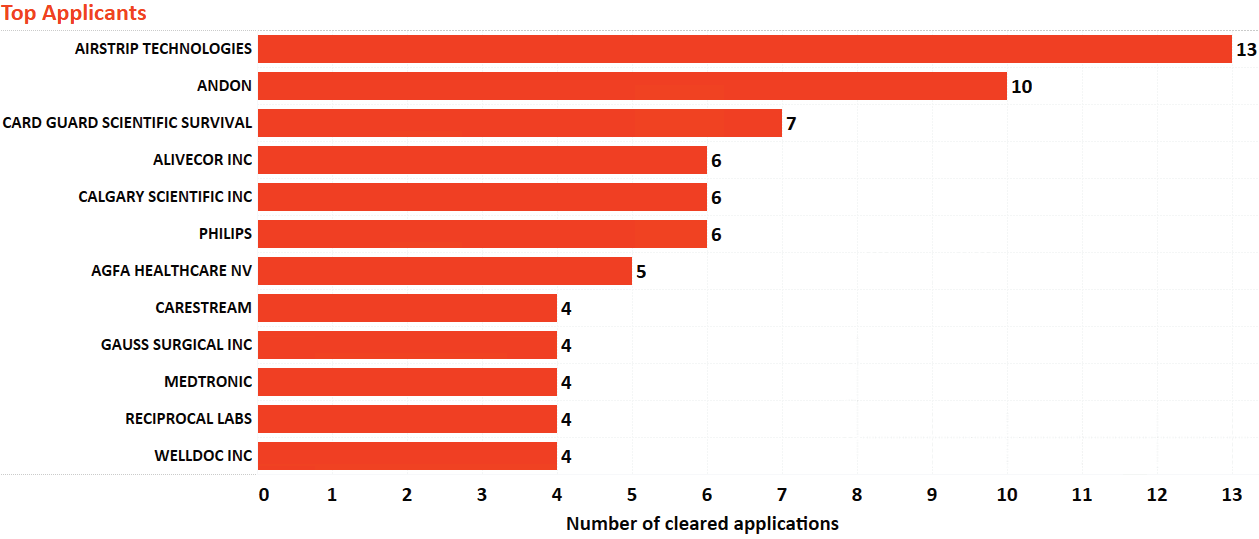 FIG. 3 illustrates top applicants with FDA cleared mobile medical applications (MMAs)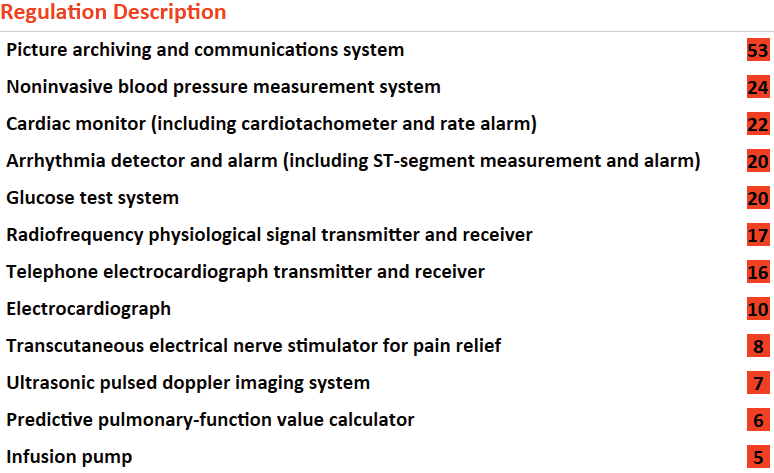 FIG. 4 depicts the top applications that have received FDA clearance.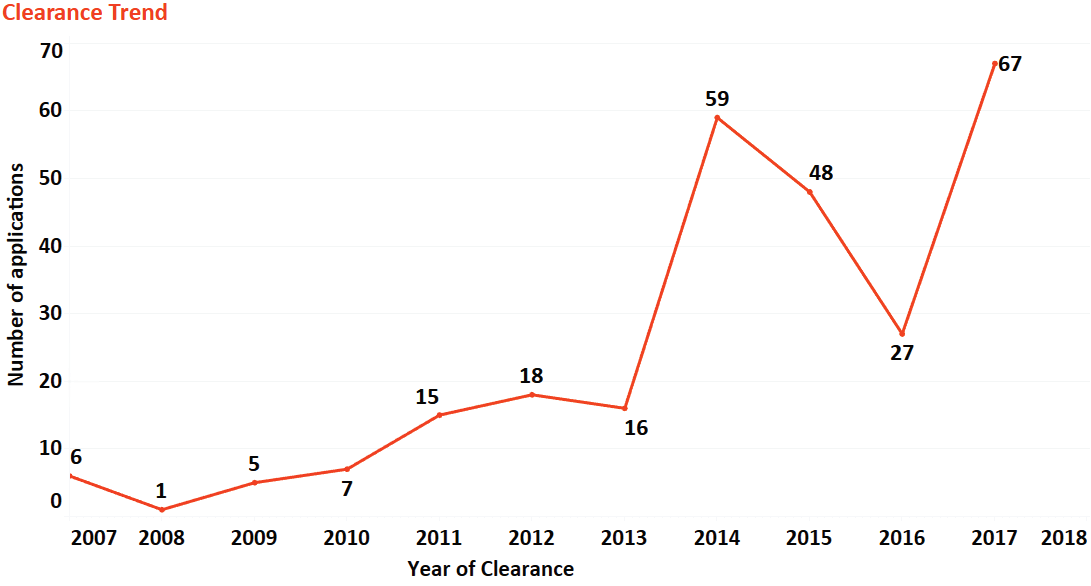 FIG. 5 illustrates the clearance trend for mobile medical applications (MMAs) in the last decade. (Source: FDA)
FDA encourages the development of mobile medical apps that impact and advance health care and provide consumers and health care professionals with valuable health information. The FDA also has a public health responsibility to oversee the safety and effectiveness of medical devices – including mobile medical apps. The guidelines issued by FDA in 2013 explained the agency's oversights in considering mobile medical apps as devices, and for limiting its focus only on the apps that present a greater risk to patients if they don't work as intended. This is inclusive of applications that cause smartphones or other mobile platforms to direct the working of other medical devices.
As per a study reported by marketwatch, the market for mHealth is expected to grow over US$246,800 million by 2025. In spite of its promise, research in mHealth has progressed much more slowly than developments in the industry. One major cause for this is the concern related to privacy of data, and information security. Especially in areas involving sensitive behavior or treatment (e.g., alcohol use, mental health), users can be apprehensive to divulge important information. Other challenges to mHealth interventions can be factors such as internet speed, network access, ease of use (need for simple user interface), and system integration.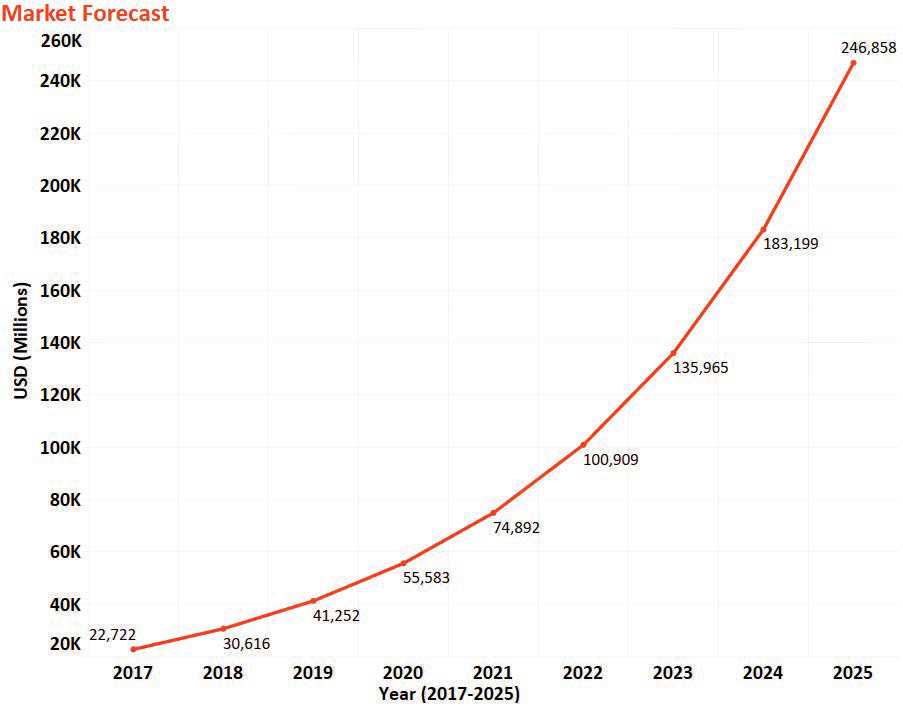 FIG. 5 illustrates the clearance trend for mobile medical applications (MMAs) in the last decade. (Source: FDA)
An abundance of mobile applications is available for android and iOS users, and the number of regular users is steadily rising. While FDA and other regulatory bodies continue to check devices and mobile applications for functionality and safety, a shift towards mobile medical applications is unavoidable in the coming years. Developed countries with good network access, and healthcare management are expected to lead the shift towards mHealth. North America is expected to be the dominating region owing to high penetration of smartphones and well-developed healthcare infrastructure, whereas emerging economies in the Asia Pacific such as India and China, are anticipated to quickly follow.